Regular price
$1,600.00 USD
Regular price
$2,520.00 USD
Sale price
$1,600.00 USD
Unit price
per
Sale
Sold out
This is for the whole brass vessel (not included) of spirits. All 72 of the Goetic Impressions Lesser Key of Solomon: Ars Goetia Ritual Medallions.
Please note: Medallions are a mix of hard enamel and soft enamel. They also range with different plating options depending on what is available.
All of our Goetic medallions have been made with ritual accuracy in mind. As such they have been designed with colors corresponding to those found in The Lesser Key of Solomon (1904, S. L. MacGregor Mathers and Aleister Crowley). That being said, we also have tried our best to keep the individual medallions within a price range that would be affordable to individual practitioners. The medallions are two sided, with the Pentacle of Solomon on the back. The colors chosen for each medallion correspond to the rank of the spirit (the outer color where the name is written) and a secondary color strongly associated with the individual spirit.
Ordered all at once these medallions come at a heavy discount, as well as getting free shipping within the US! No returns or refunds!

Features
Pentacle of Solomon on reverse side for accurate ritual protection.
Symbolic Color Representation
Soft and Hard Enamel
Gold, Copper, Silver and Brass Plated depending on medallion
2" (50.8 millimeters) in diameter
3mm thick.
Options
Adept Option - comes with a premium quality medallion, and a vinyl pouch for shipping.
Initiate Option - comes with a medallion with some minor to moderate defects and infill issues, and a vinyl shipping pouch. These still look great and you get a sizable discount! (No longer available)
===================================================
Includes:
1. Bael

2. Agares

3. Vassago

4. Samigina

5. Marbas

6. Valefor

7. Amon

8. Barbatos

9. Paimon

10. Buer

11. Gusion

12. Sitri

13. Beleth

14. Leraje

15. Eligos

16. Zepar

17. Botis

18. Bathin

19. Sallos

20. Purson

21. Marax

22. Ipos

23. Aim

24. Naberius

25. Glasya-Labolas

26. Bune

27. Ronove

28. Berith

29. Astaroth

30. Forneus

31. Foras

32. Asmoday

33. Gaap

34. Furfur

35. Marchosias

36. Stolas

37. Phenex

38. Halphas

39. Malphas

40. Raum

41. Focalor

42. Vepar

43. Sabnock

44. Shax

45. Vine

46. Bifrons

47. Vual

48. Haagenti

49. Crocell

50. Furcas

51. Balam

52. Alloces


53. Caim

54. Murmur

 55. Orobas

56. Gremory

57. Ose

58. Amy

59. Orias

60. Vapula

61. Zagan

62. Valac

63. Andras

64. Haures

65. Andrealphus

66. Cimies

67. Amduscias

68. Belial

69. Decarabia

70. Seere

71. Dantalion

72. Andromalius
===================================================
Please handle with care - not a toy.
Share
View full details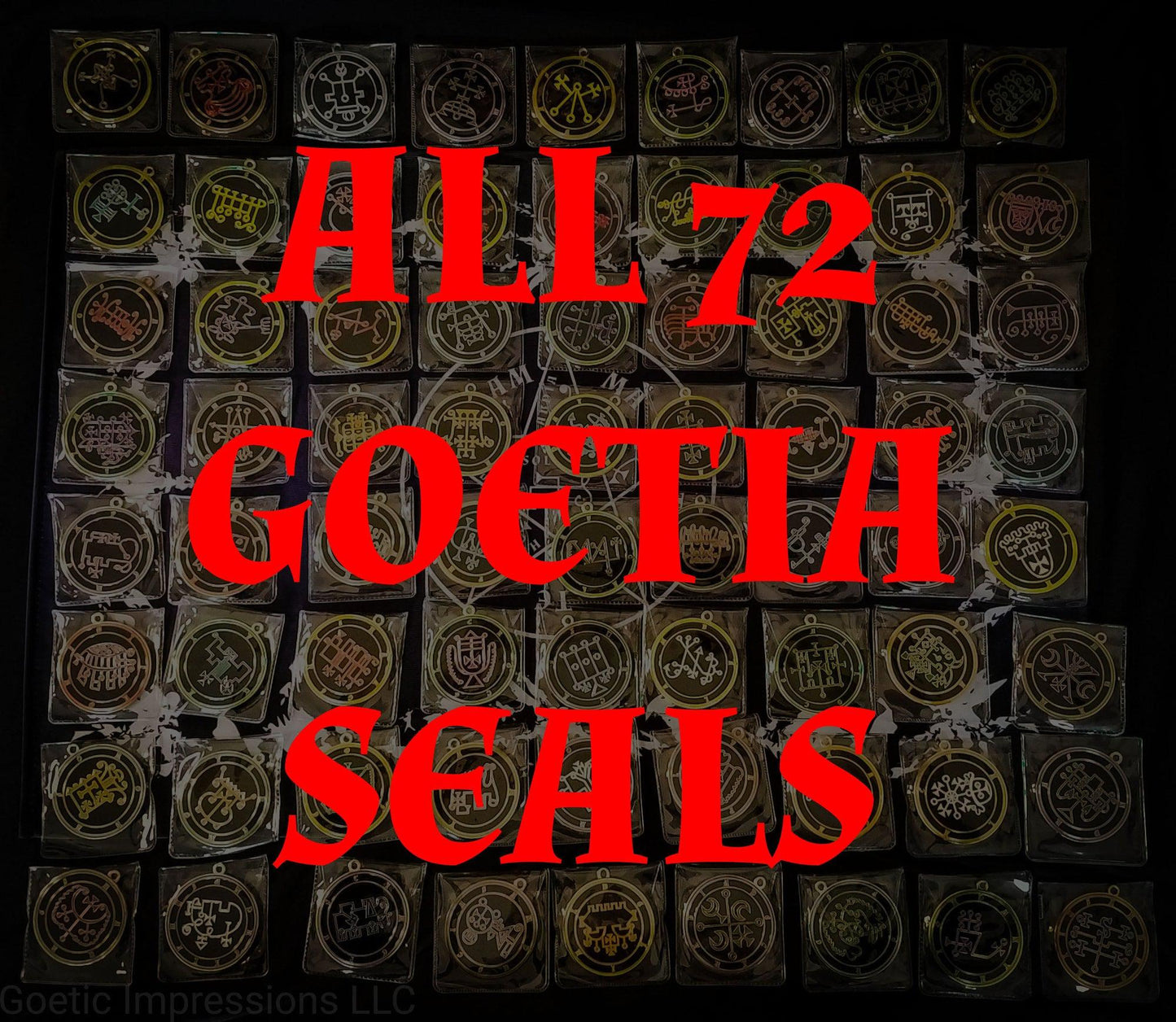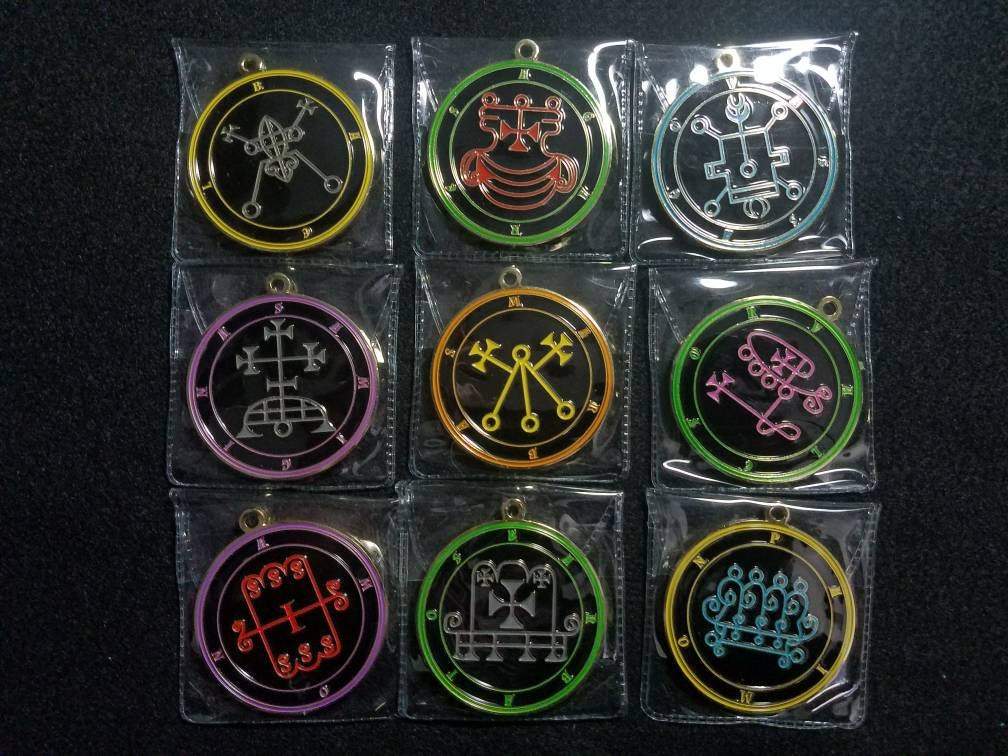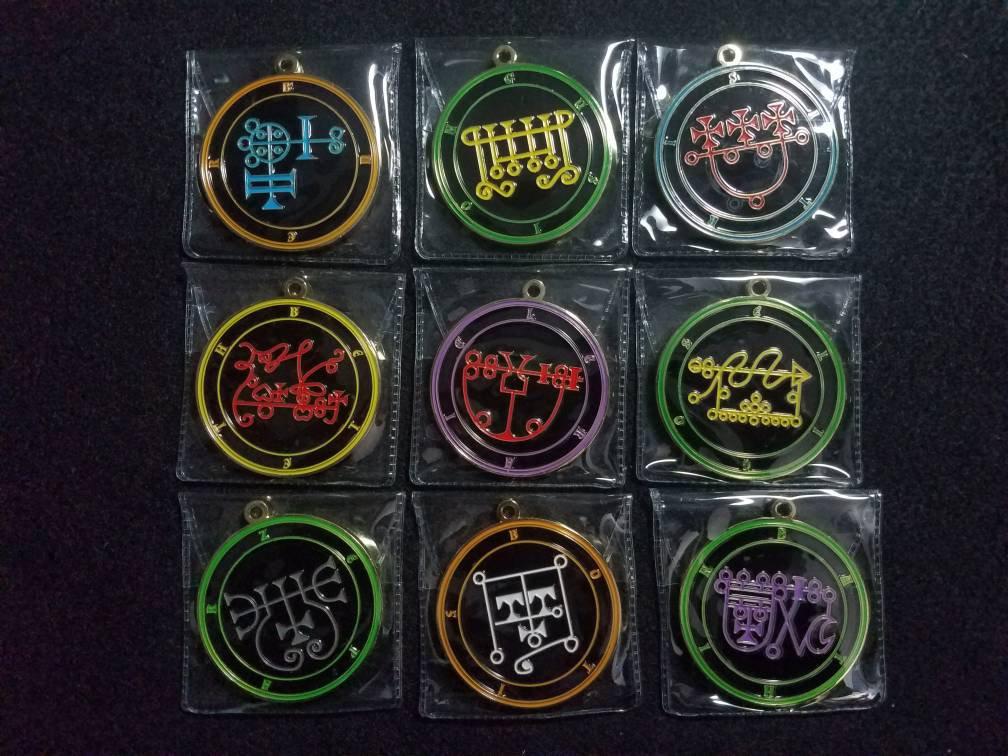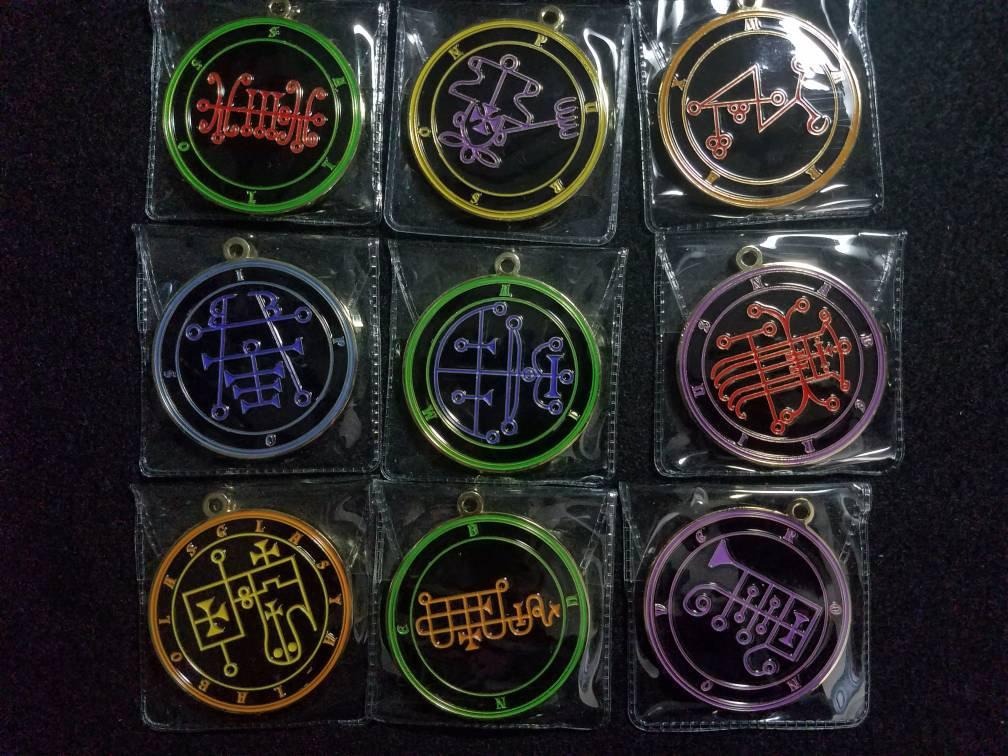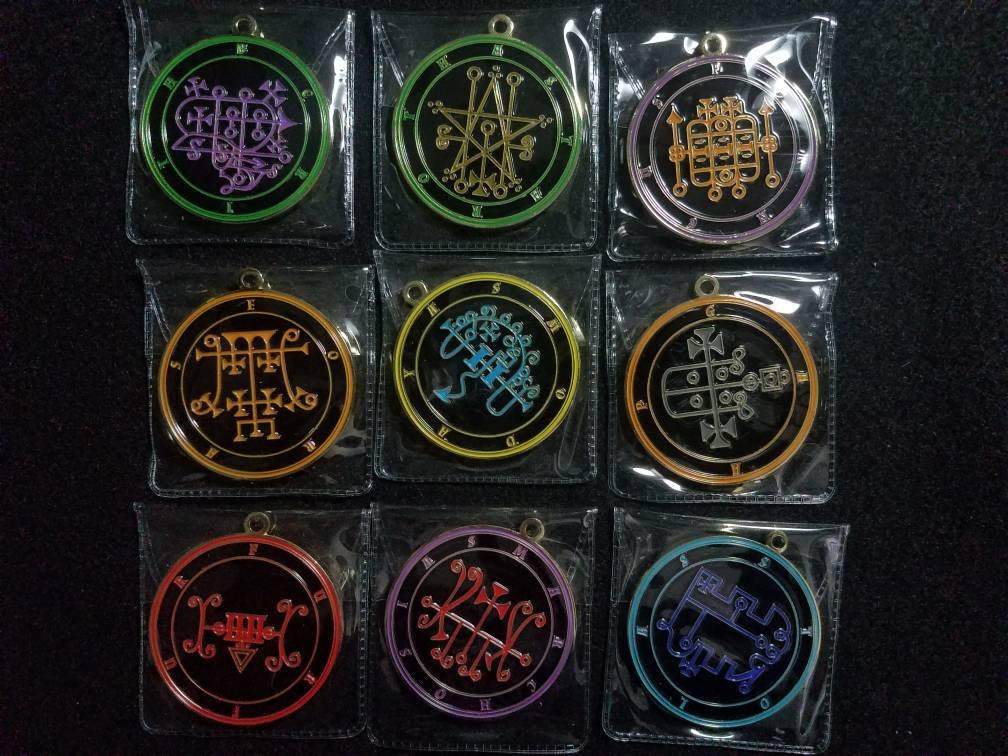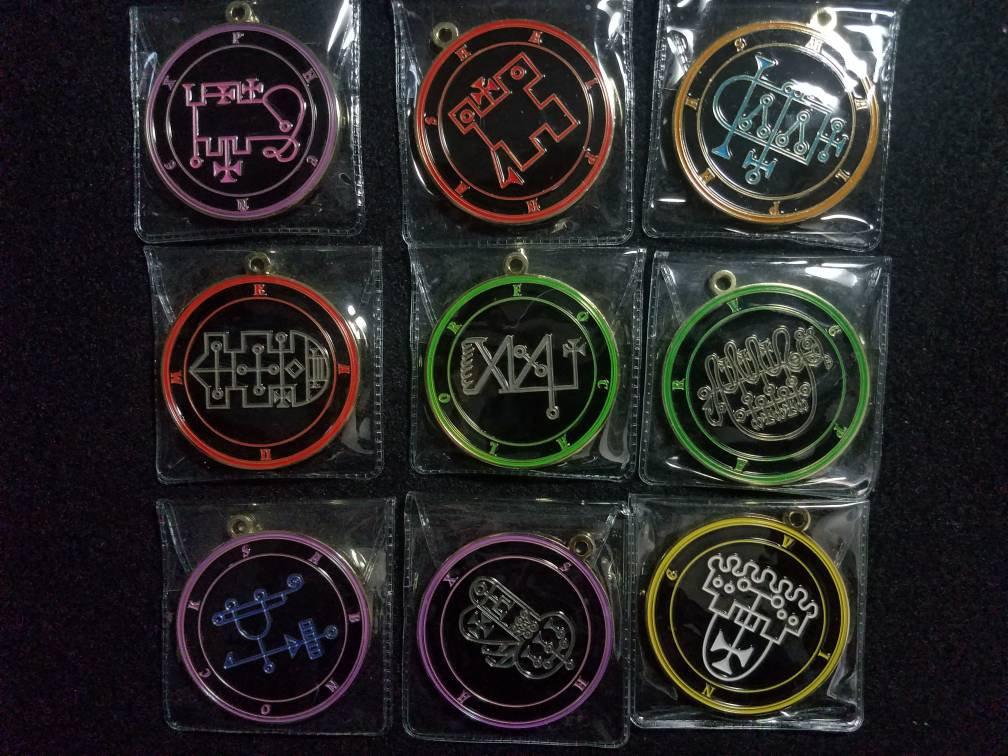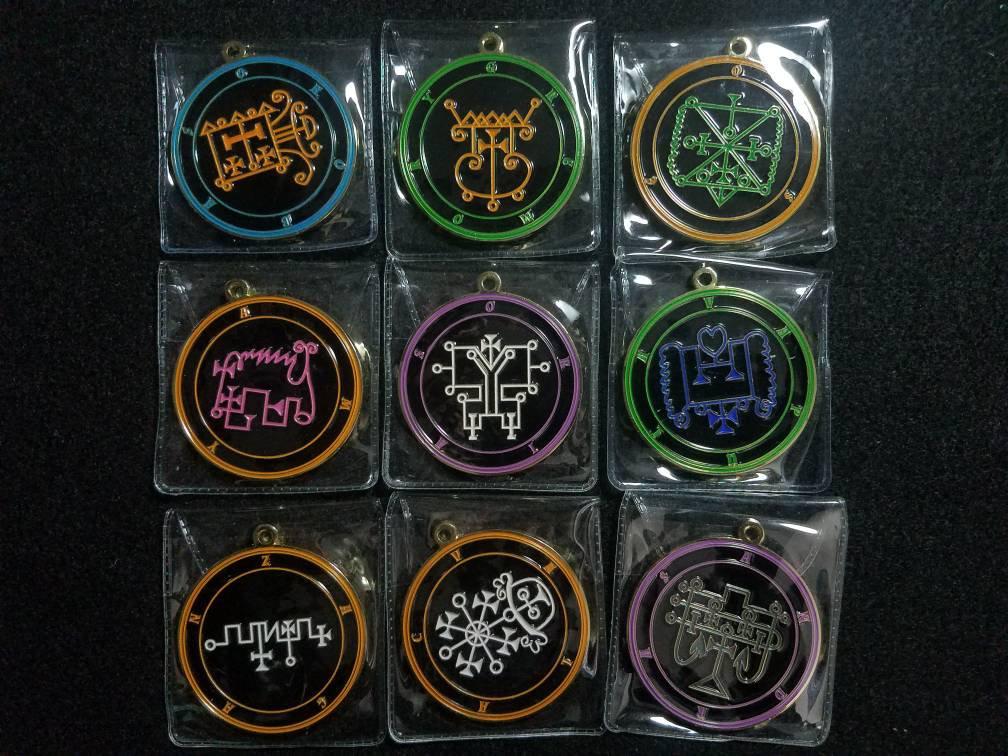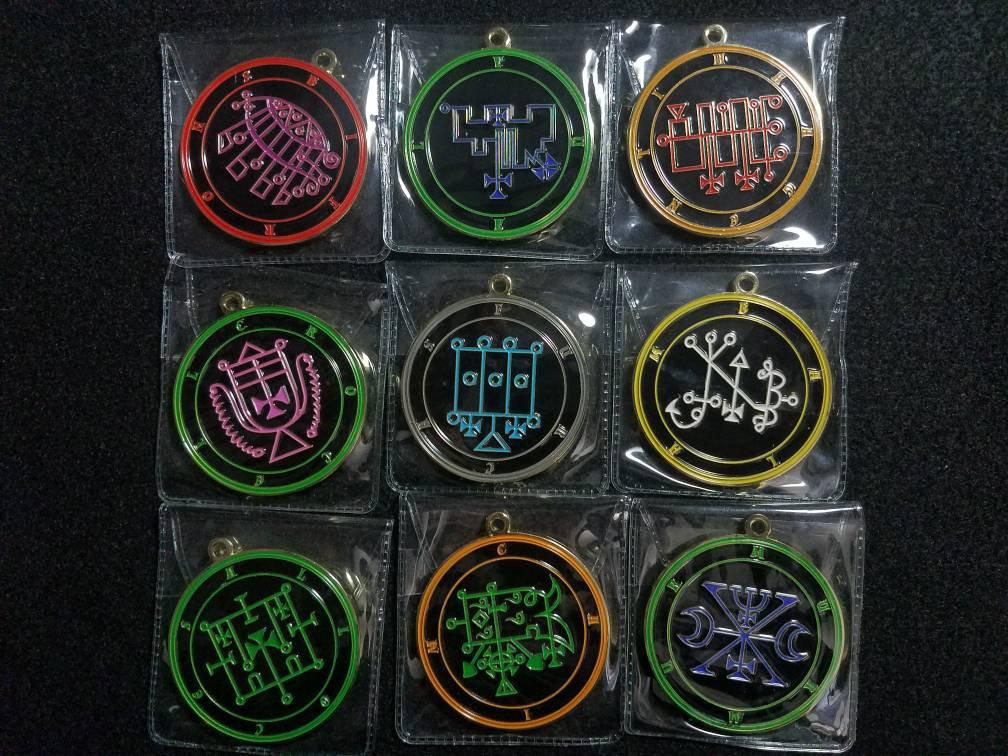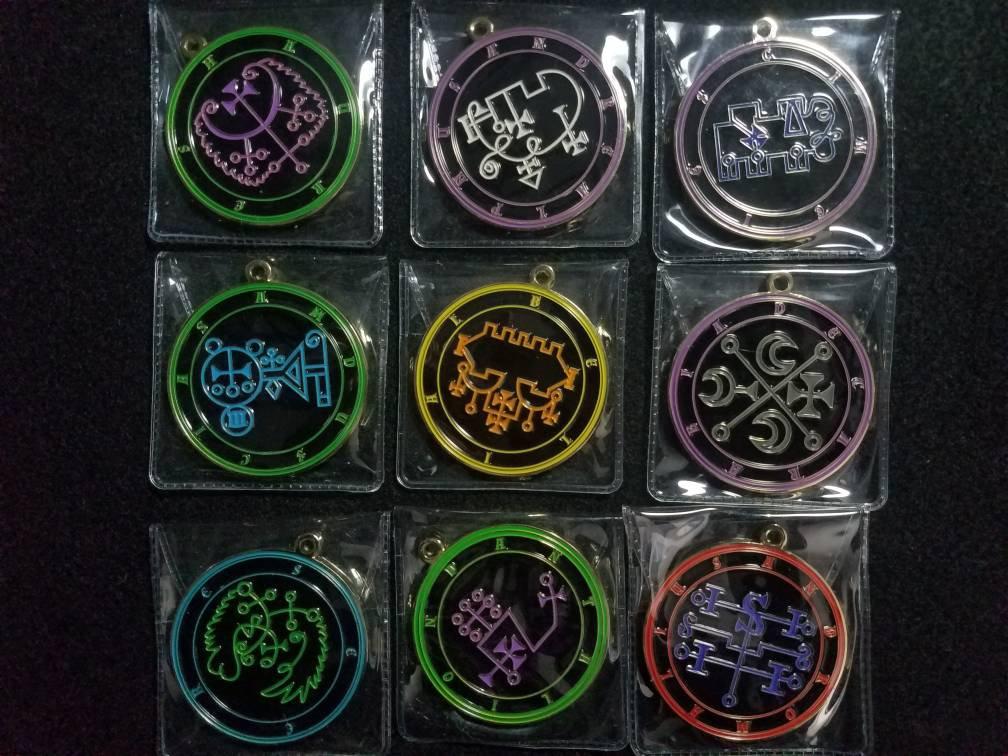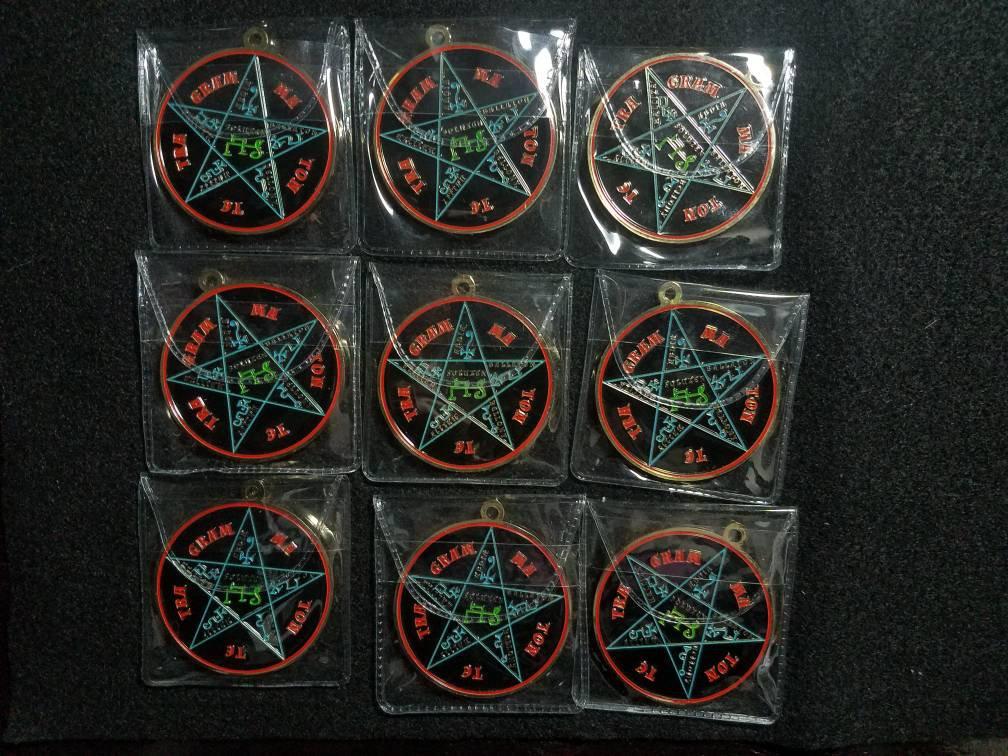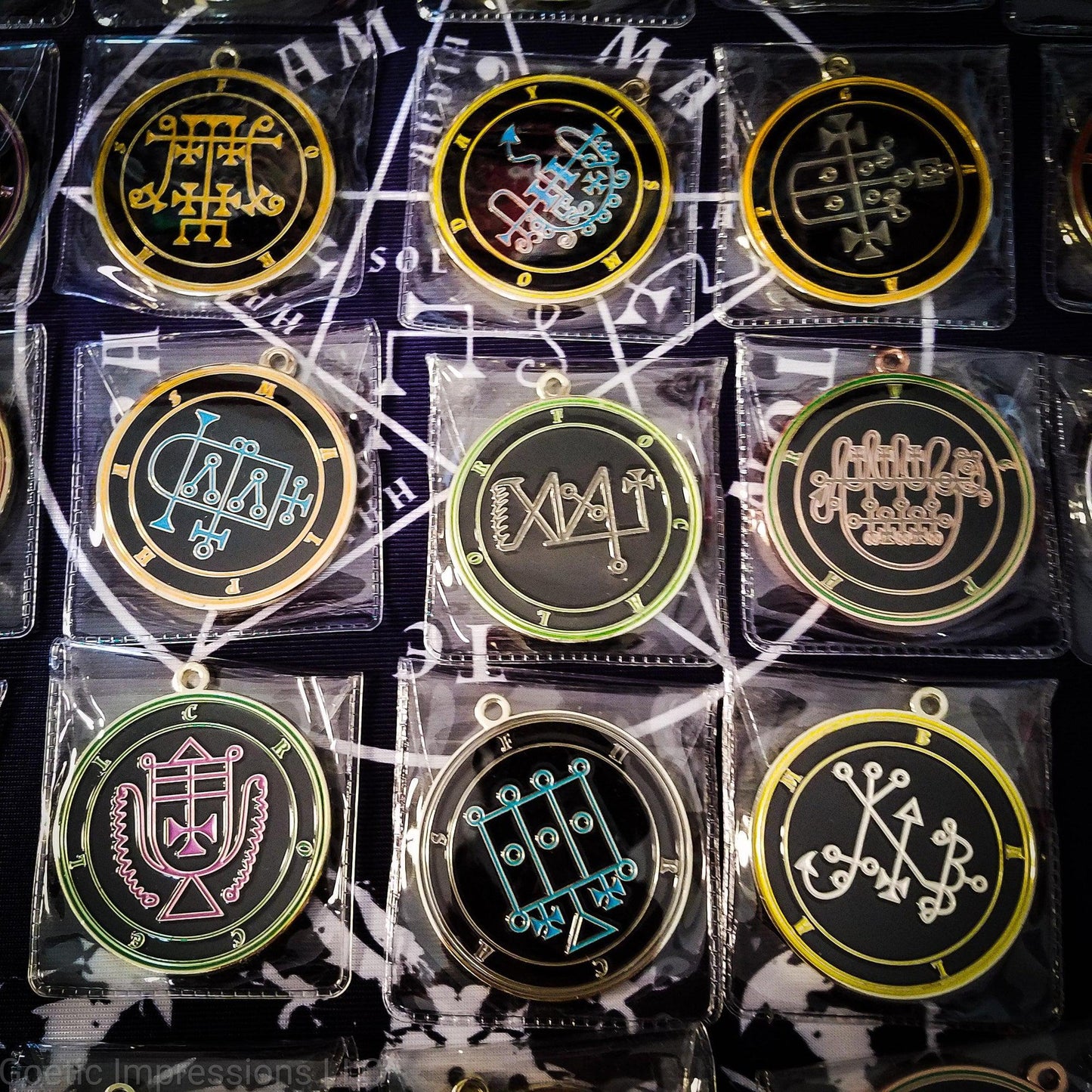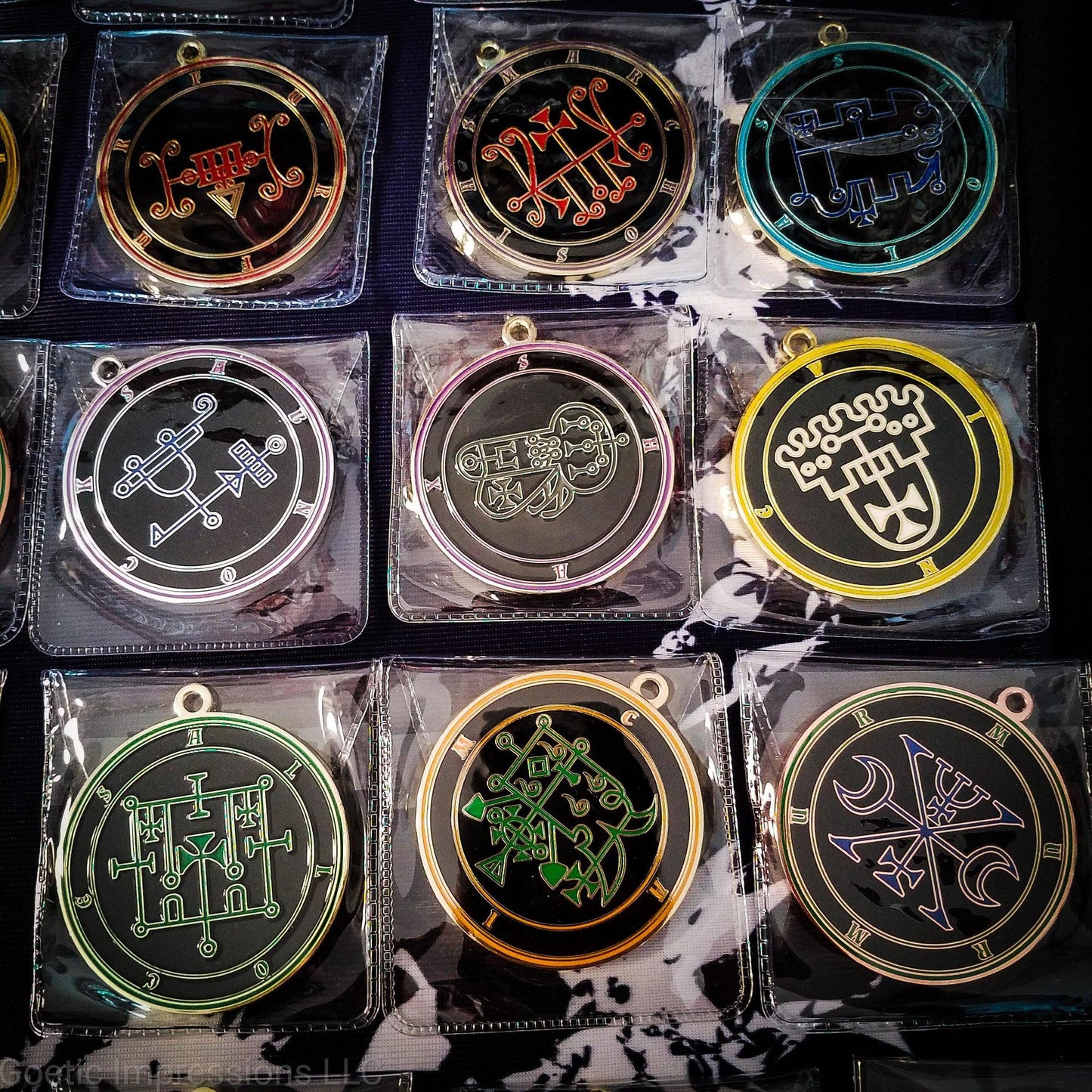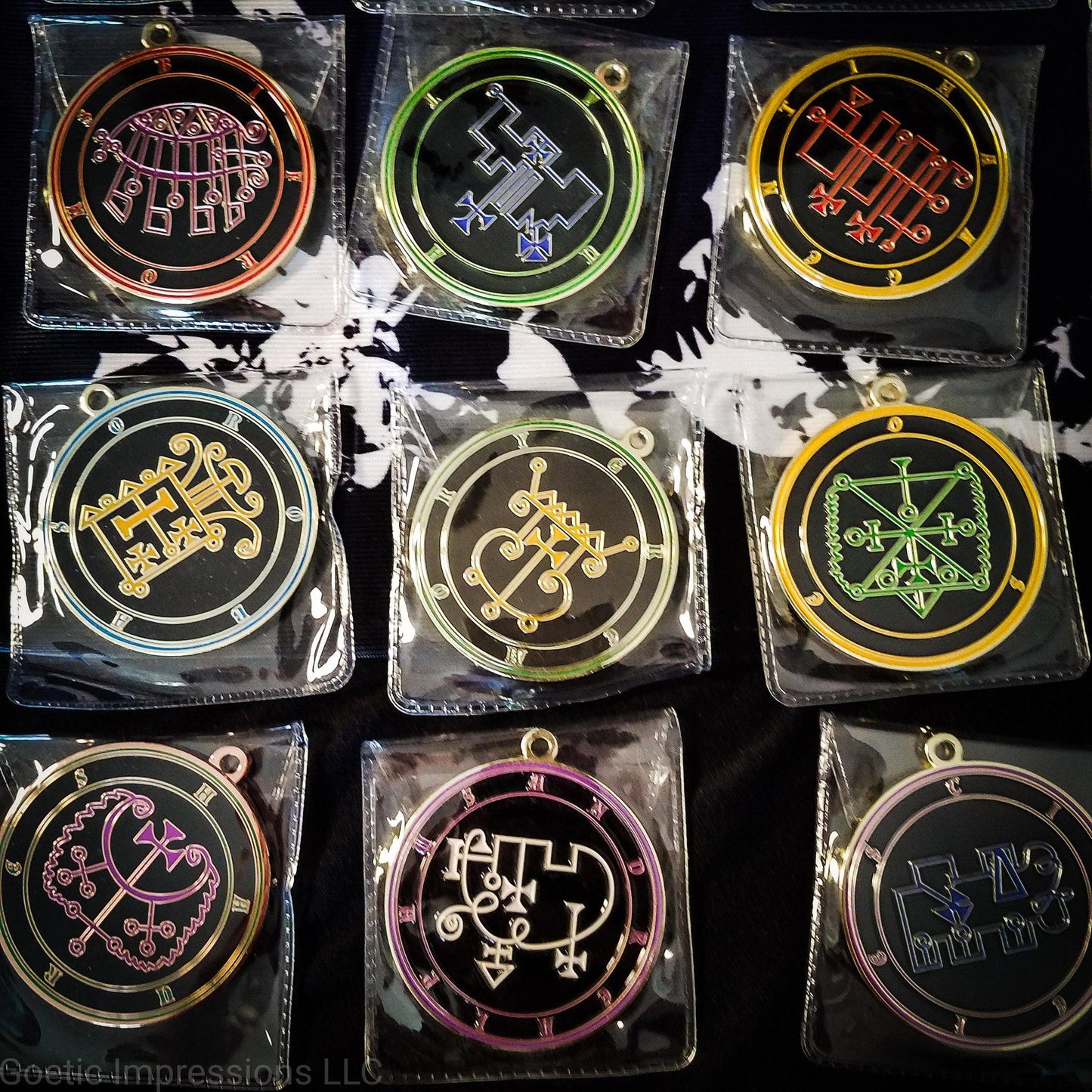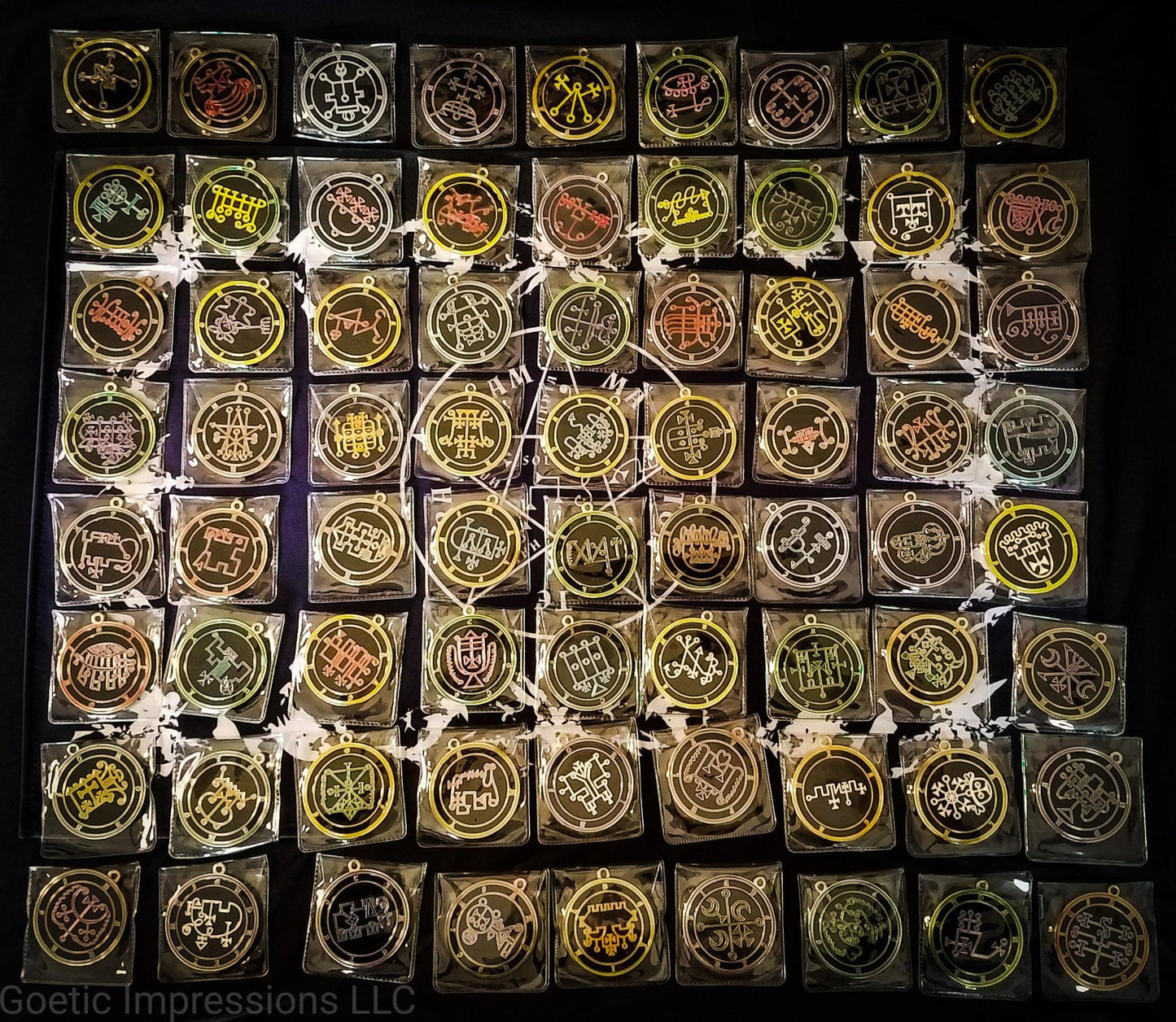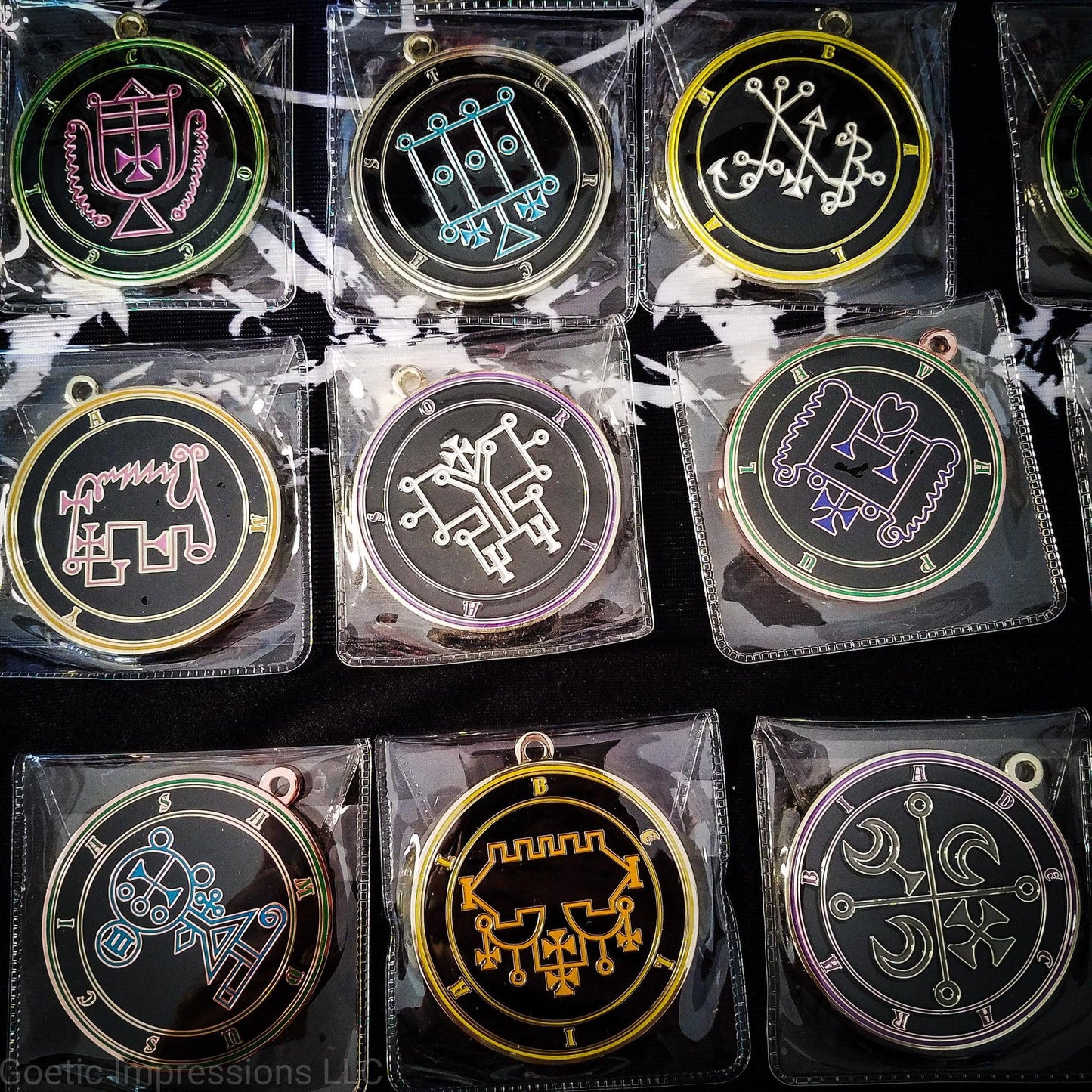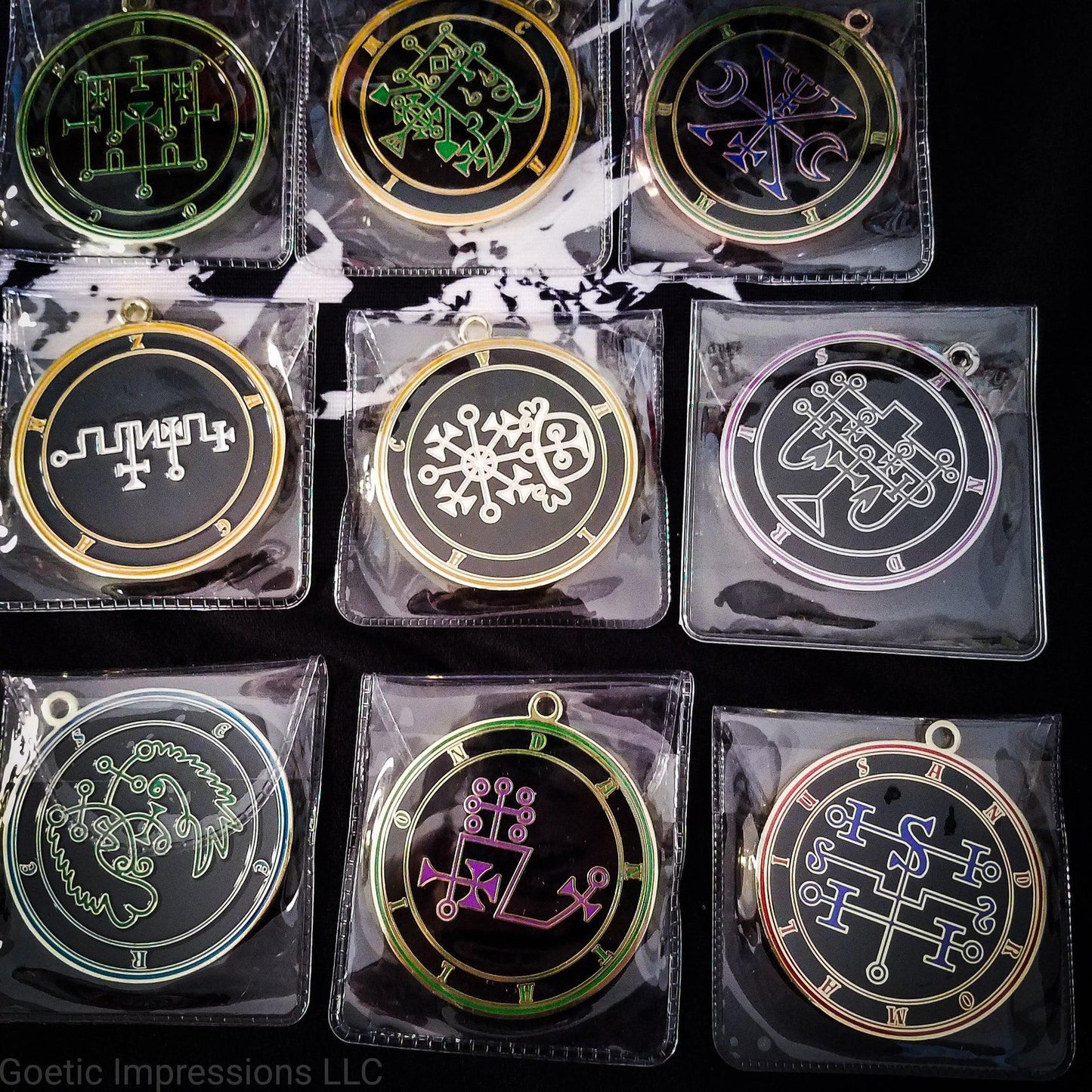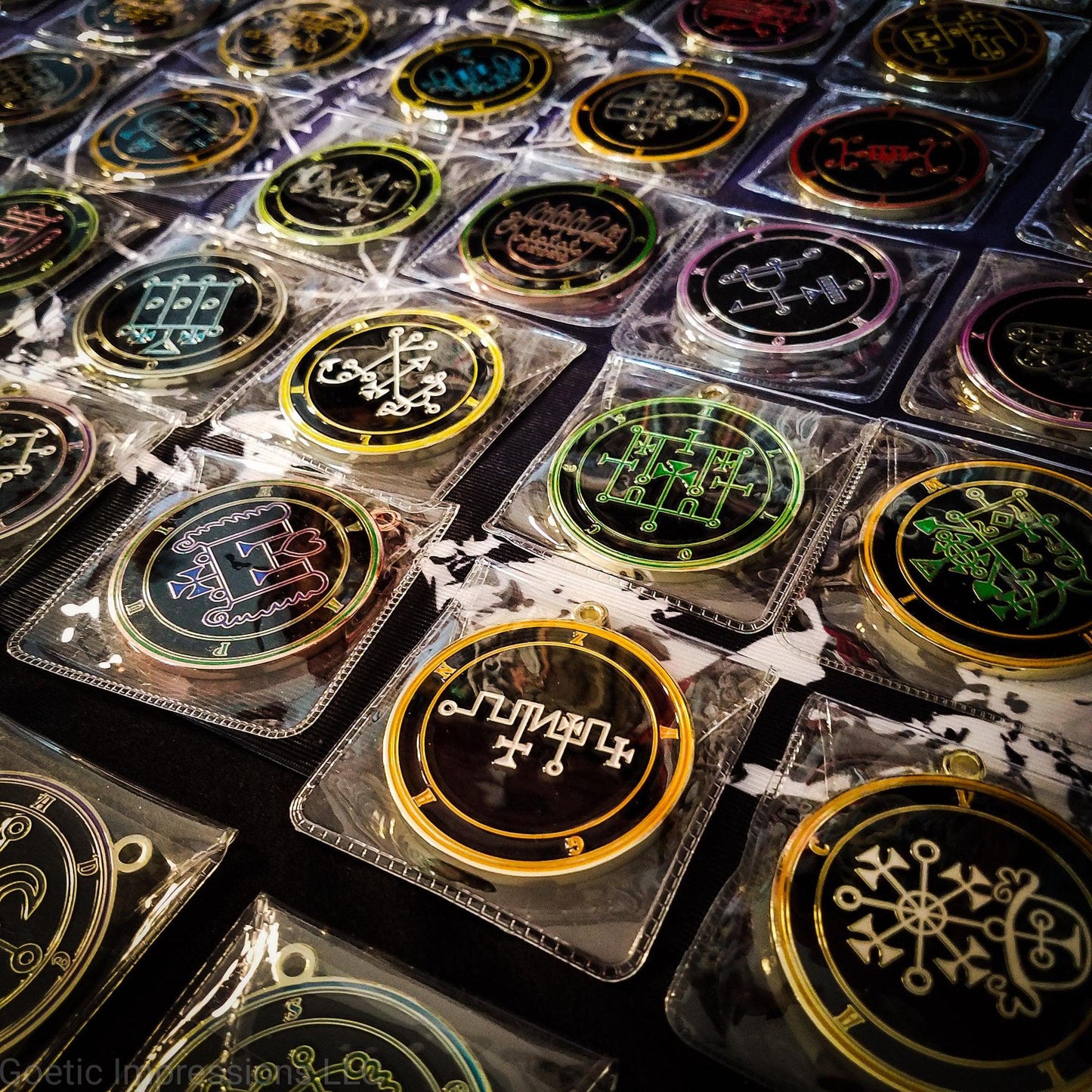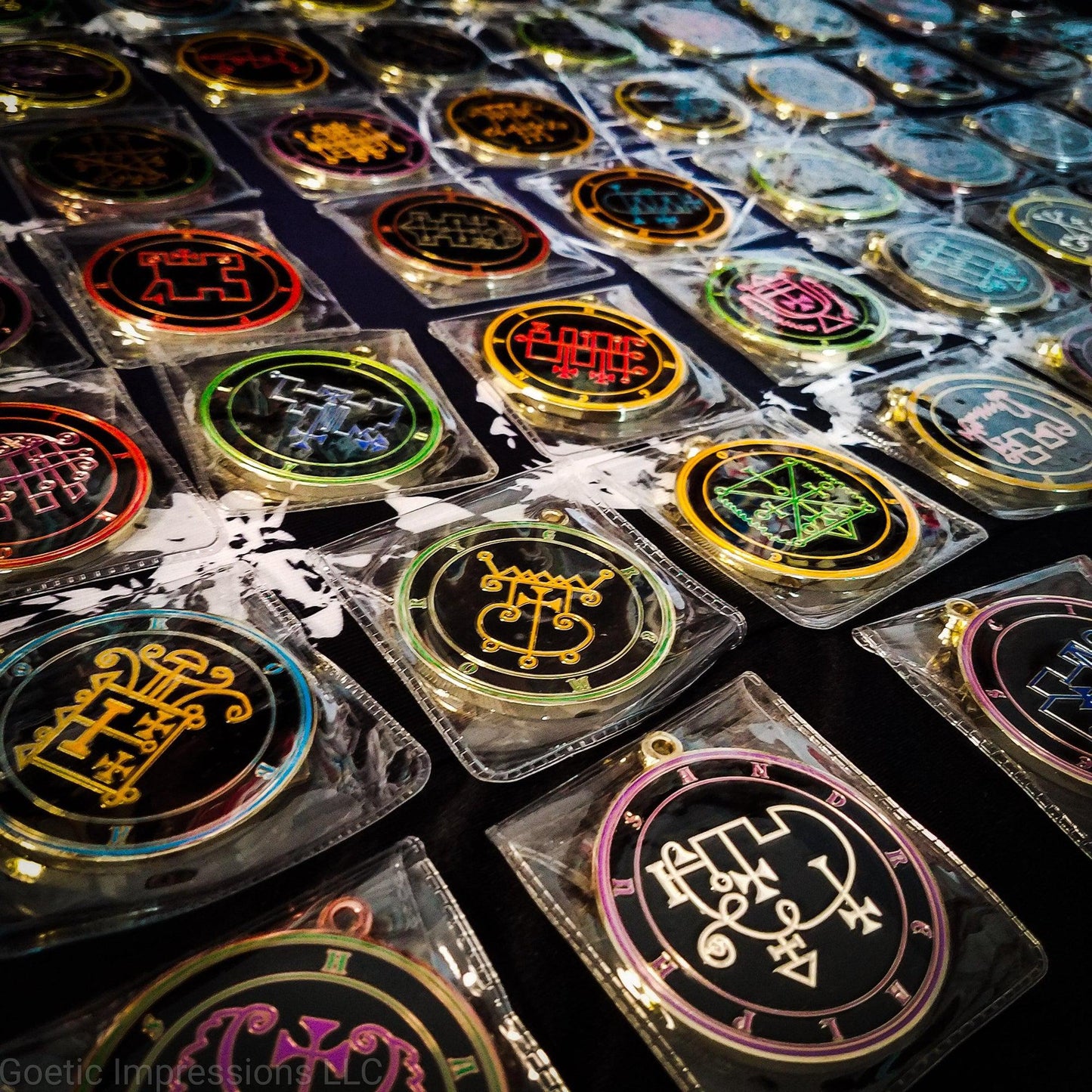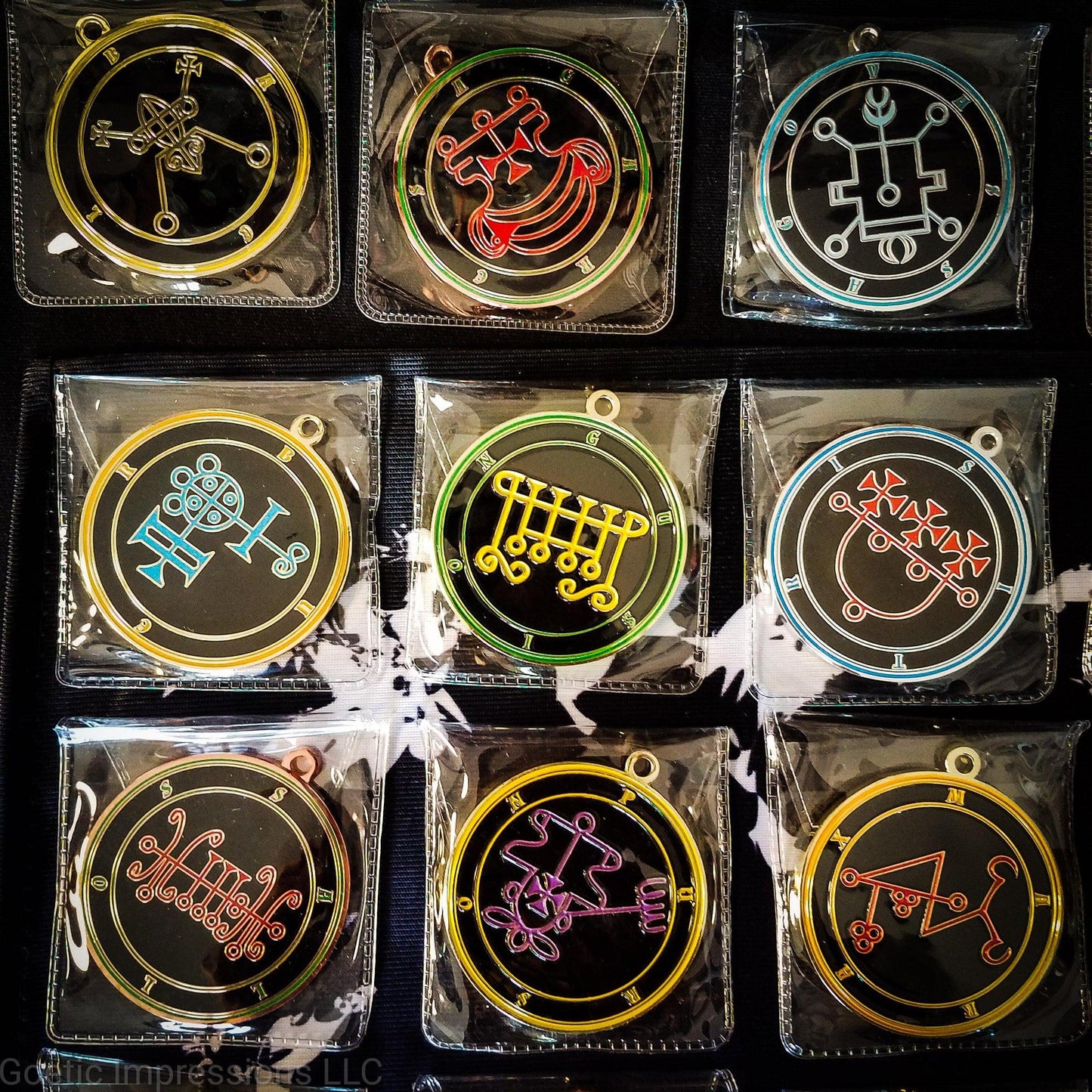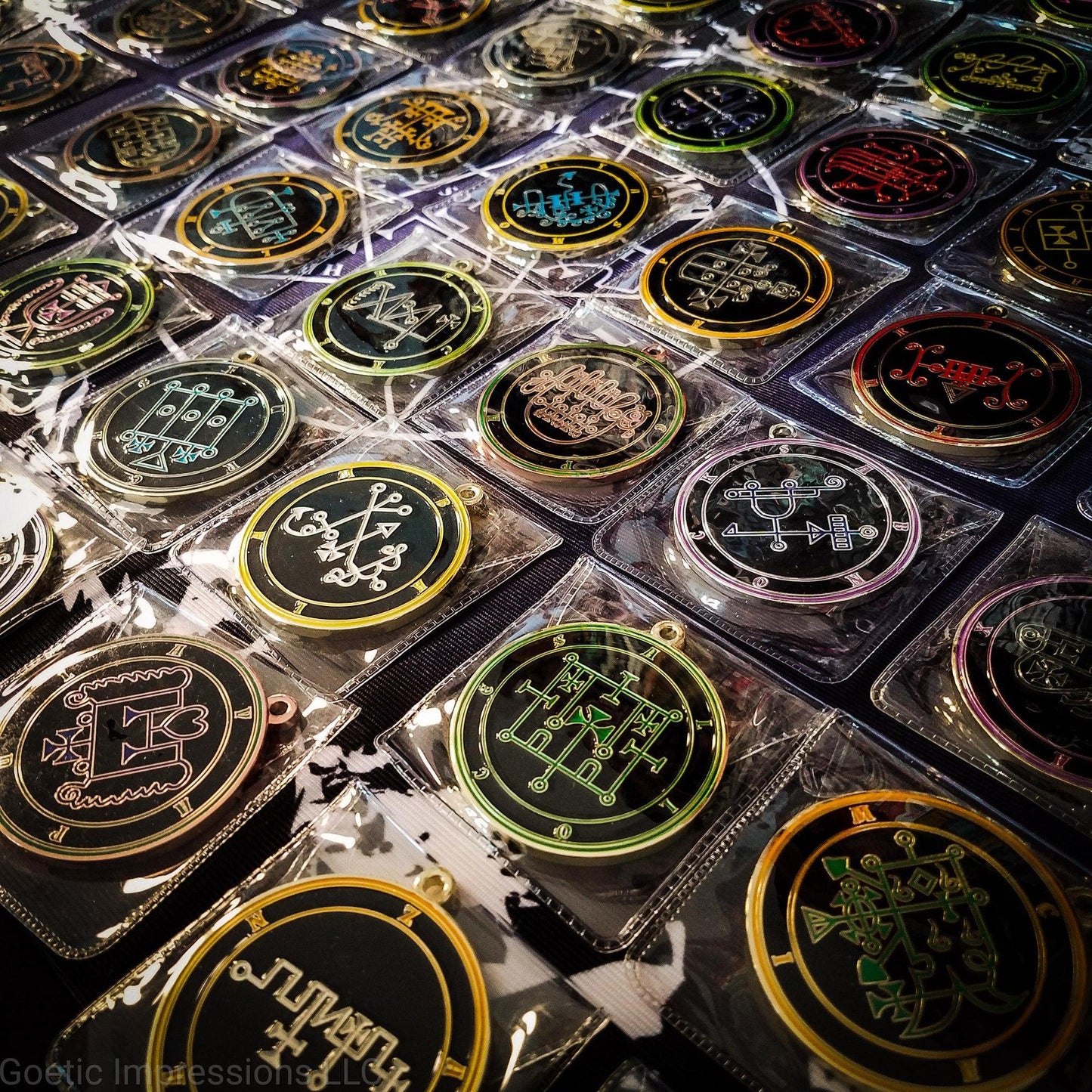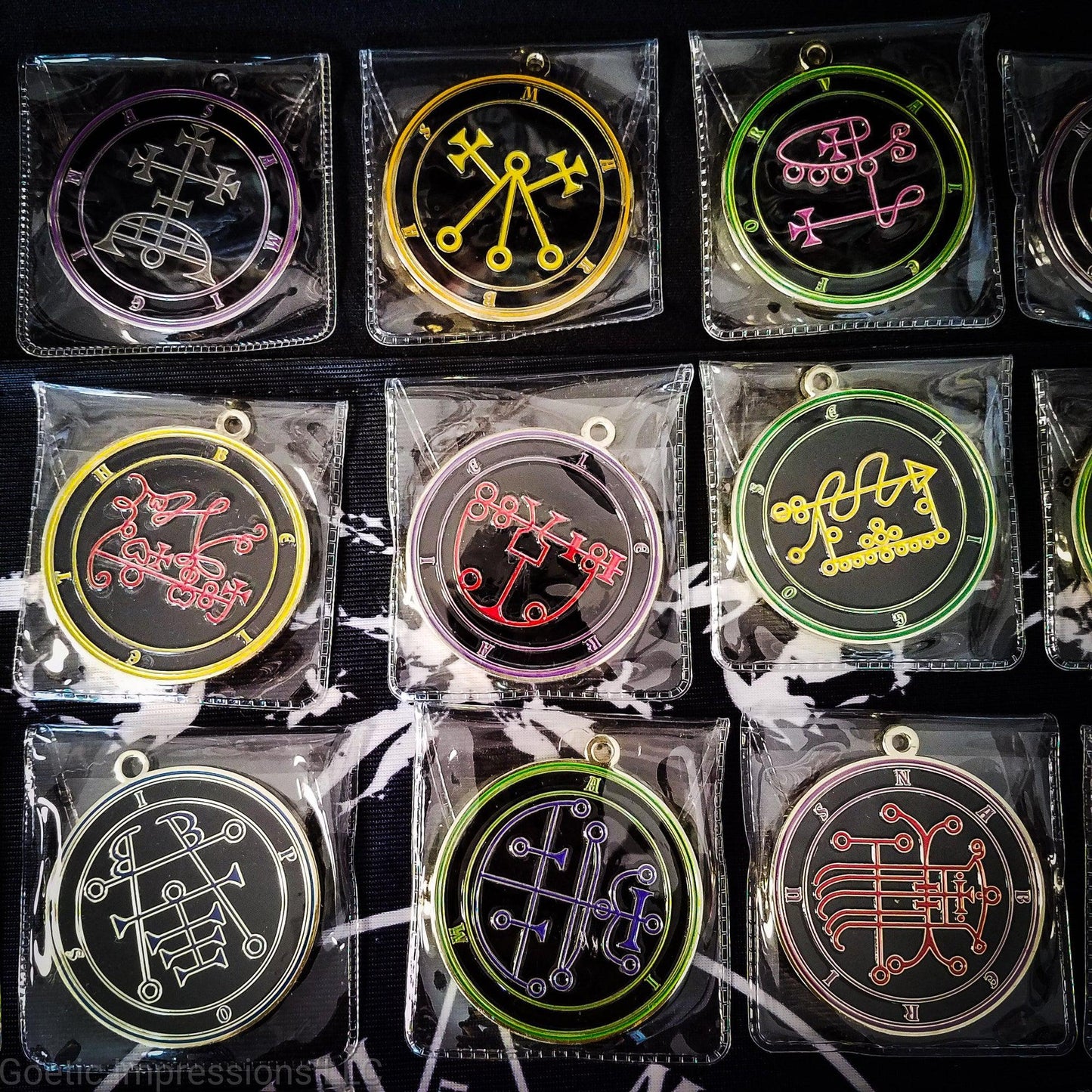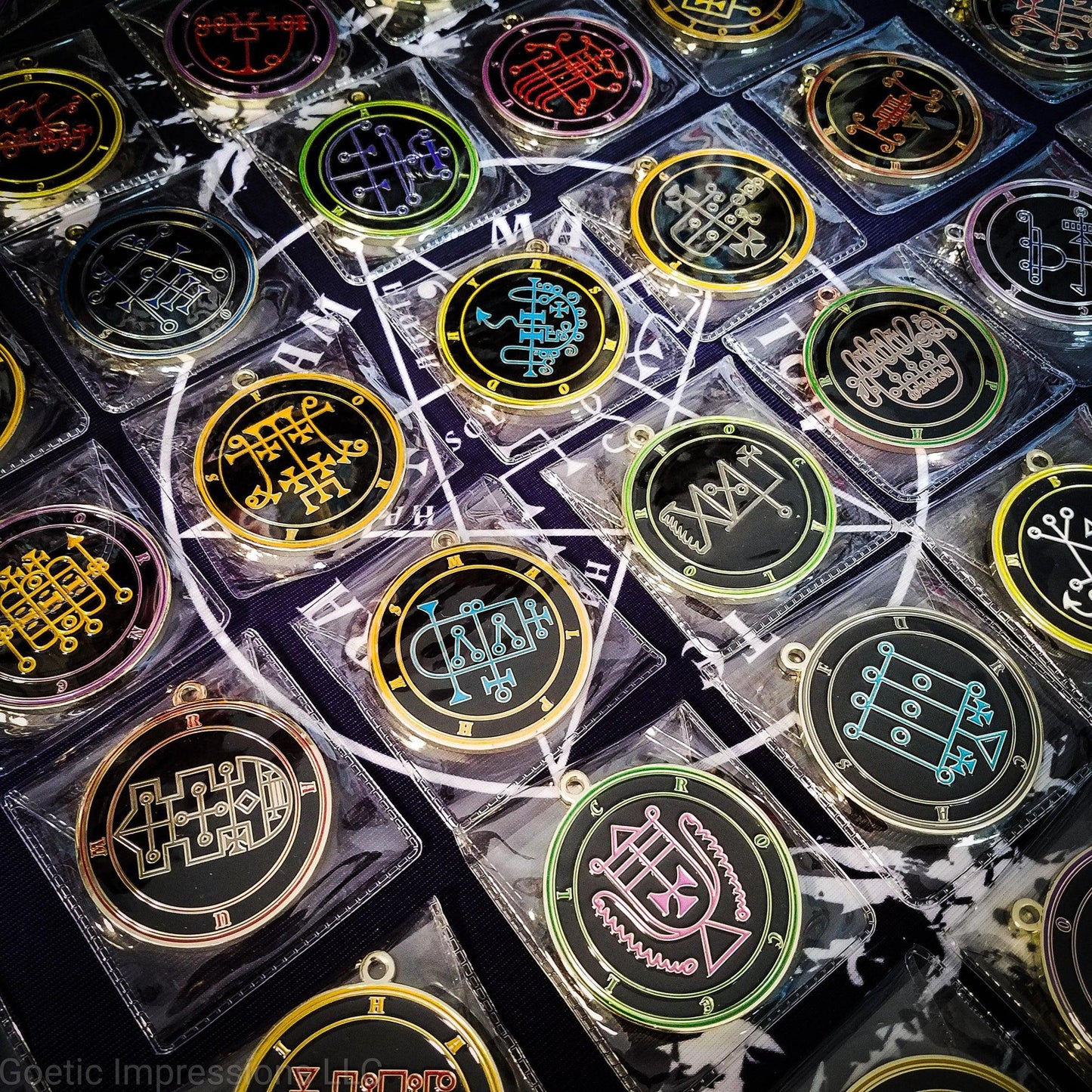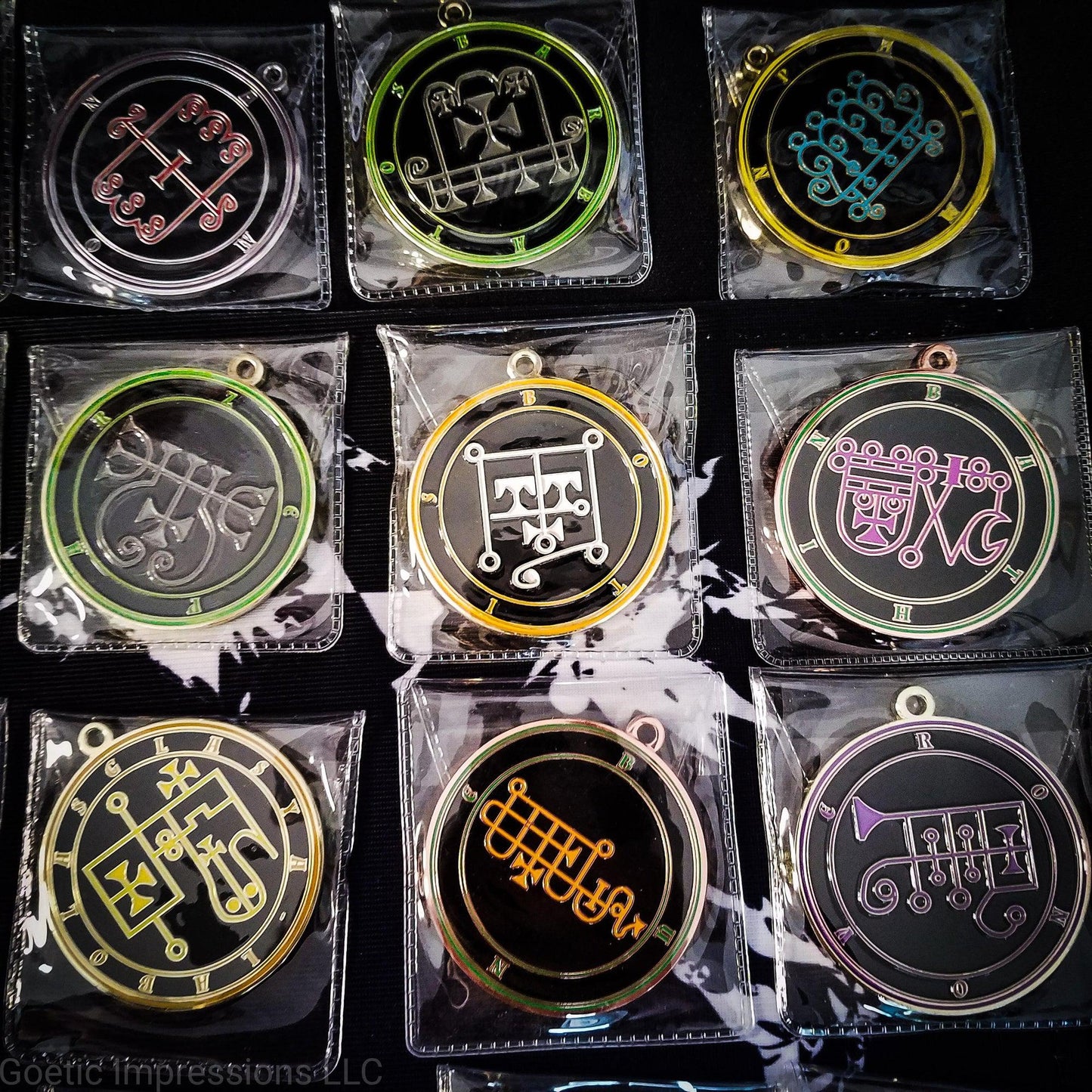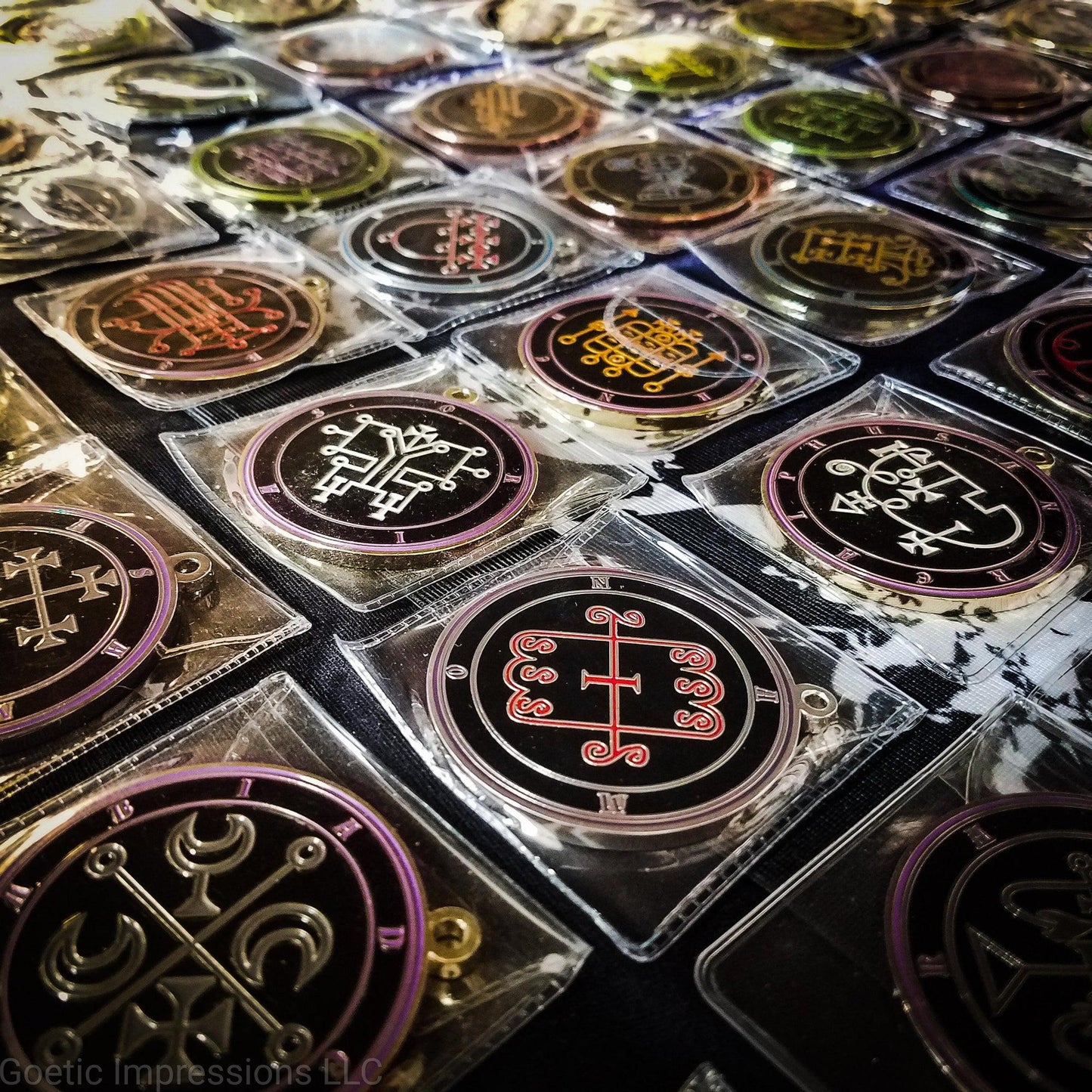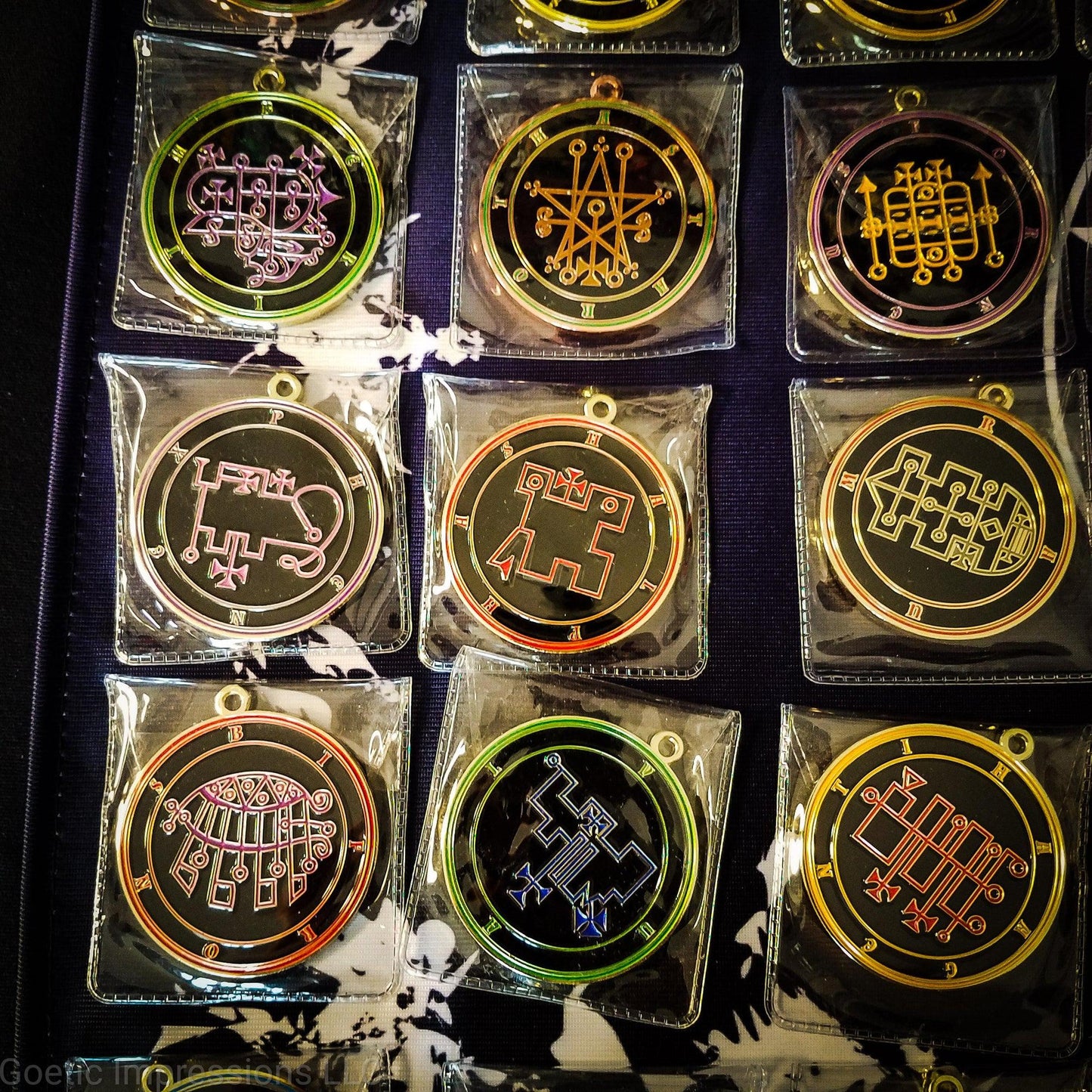 Well done.
Right on time, speedy shipping. Completely satisfied. Fair prices. Thank you for being here to provide this for the public. Bright beautiful talismans without blemish. Nothing to complain about here any.
beautiful pendants! beautiful packaging! can't wait to start summoning, will definitely be ordering from this shop next time i need something