Regular price
Sale price
$40.00 USD
Unit price
per
Sale
Sold out
This Lesser Key of Solomon Goetia sigil pendant features the demon seal of the 4th goetic spirit in the Ars Goetia, Samigina. This talisman is used for the proper working for evoking goetia demons in ceremonial magick. The perfect tool for your goetic rituals to summon the spirit Samigina.
Features
Pentacle of Solomon on reverse side for accurate ritual protection.
Symbolic Color Representation
Hard Enamel
2" (50.8 millimeters) in diameter
3mm thick.

Silver Plated
Options
Magus Option - comes with a premium quality Goetia Sigil Necklace with 30 inch cord string, and a Goetic Impressions box.
Adept Option - comes with a premium quality medallion, and a vinyl pouch for shipping.
Initiate Option - comes with a medallion with some minor to moderate defects and infill issues, and a vinyl shipping pouch. These still look great and you get a sizable discount! 
Please handle with care - not a toy.
In The Lesser Key of Solomon Samigina is described as: "The Fourth Spirit is Samigina, a Great Marquis. He appeareth in the form of a little Horse or Ass, and then into Human shape doth he change himself at the request of the Master. He speaketh with a hoarse voice. He ruleth over 30 Legions of Inferiors. He teaches all Liberal Sciences, and giveth account of Dead Souls that died in sin. And his Seal is this, which is to be worn before the Magician when he is Invocator, etc."
Share
View full details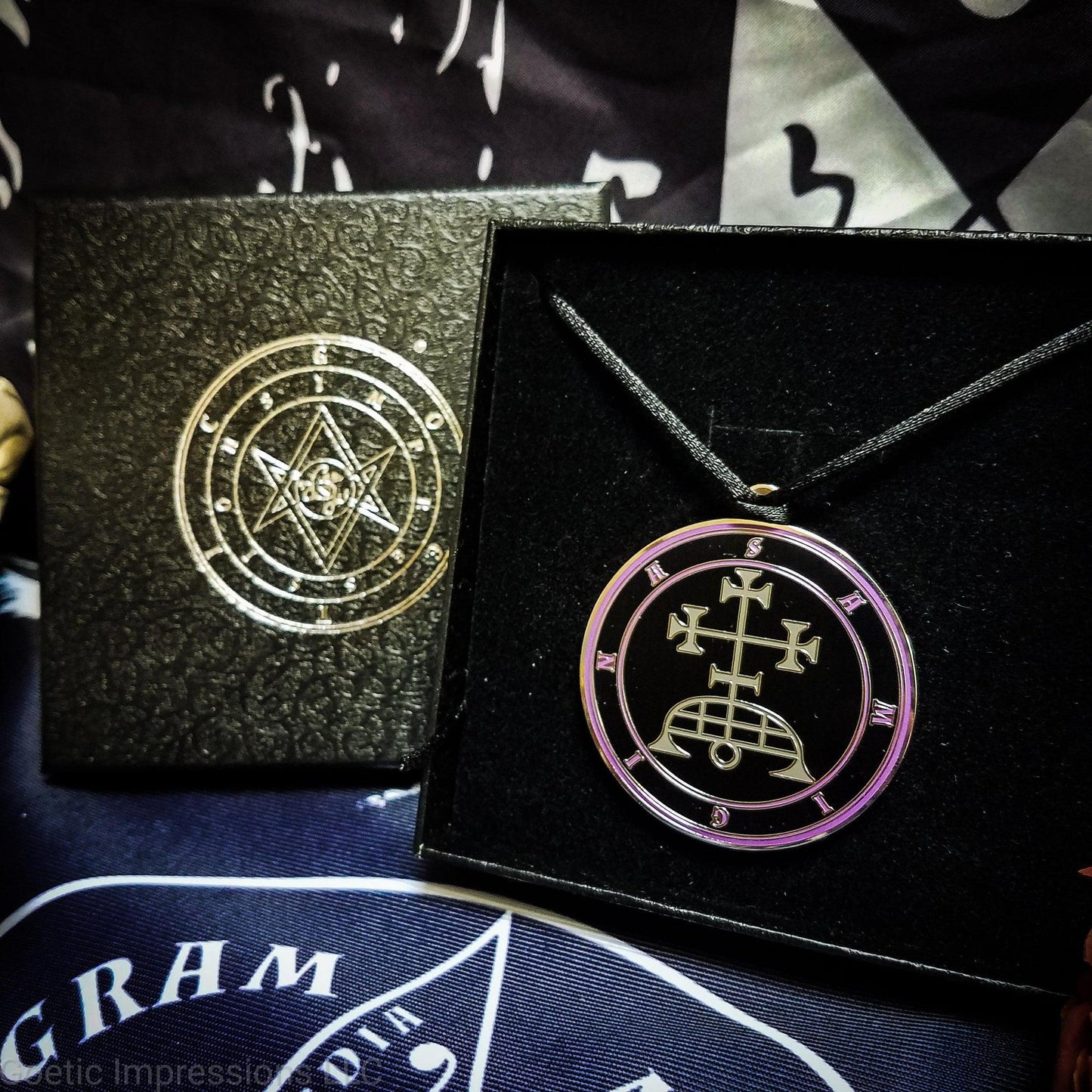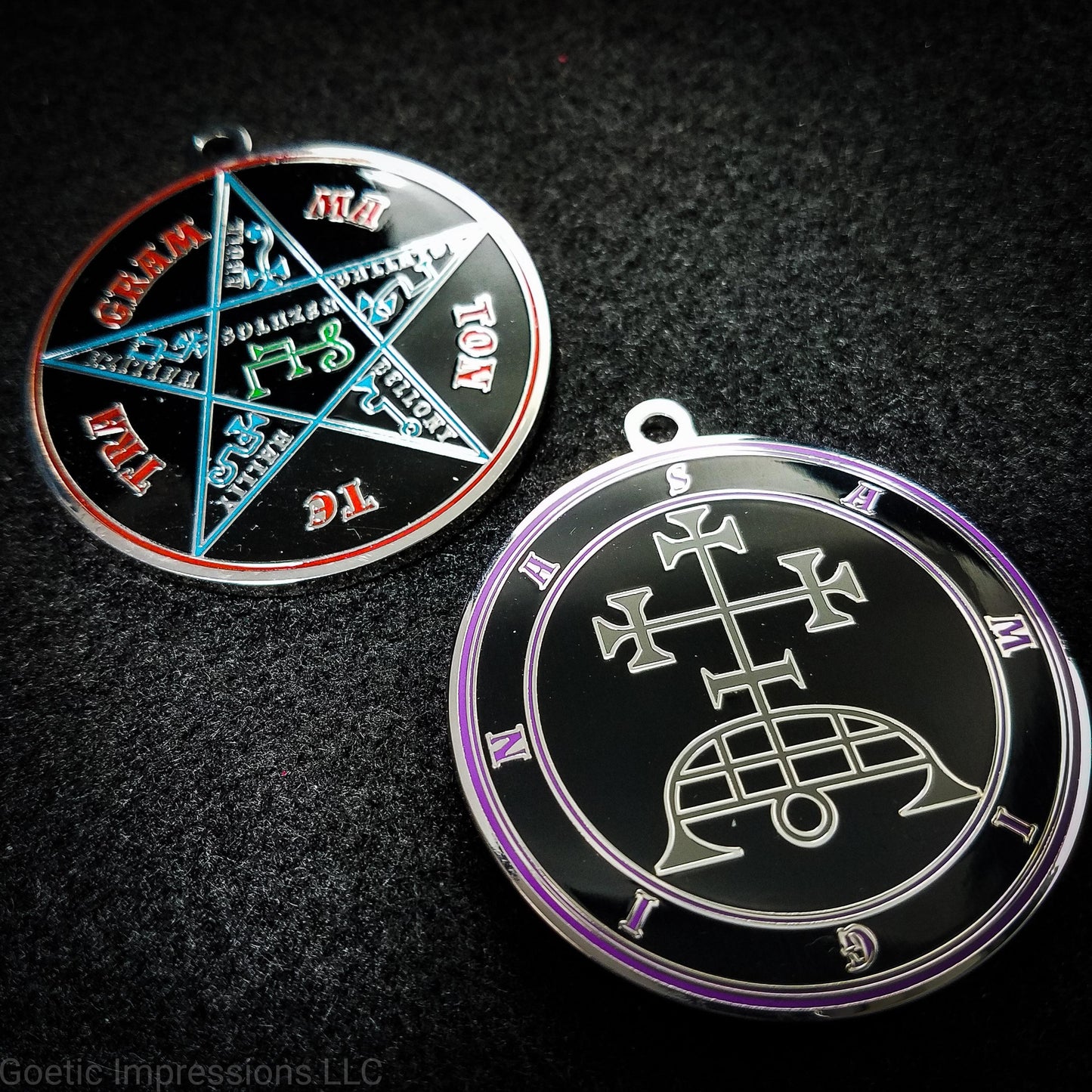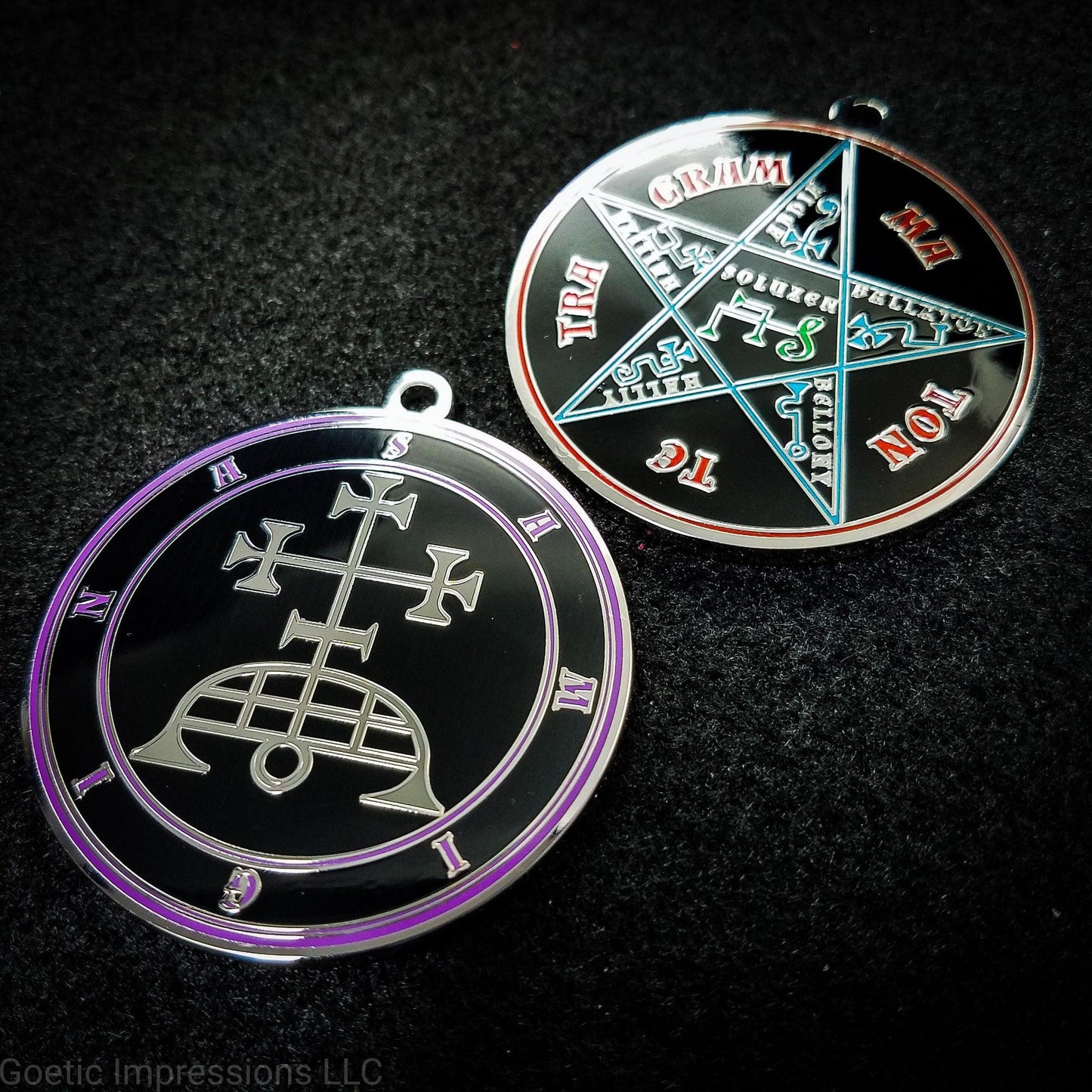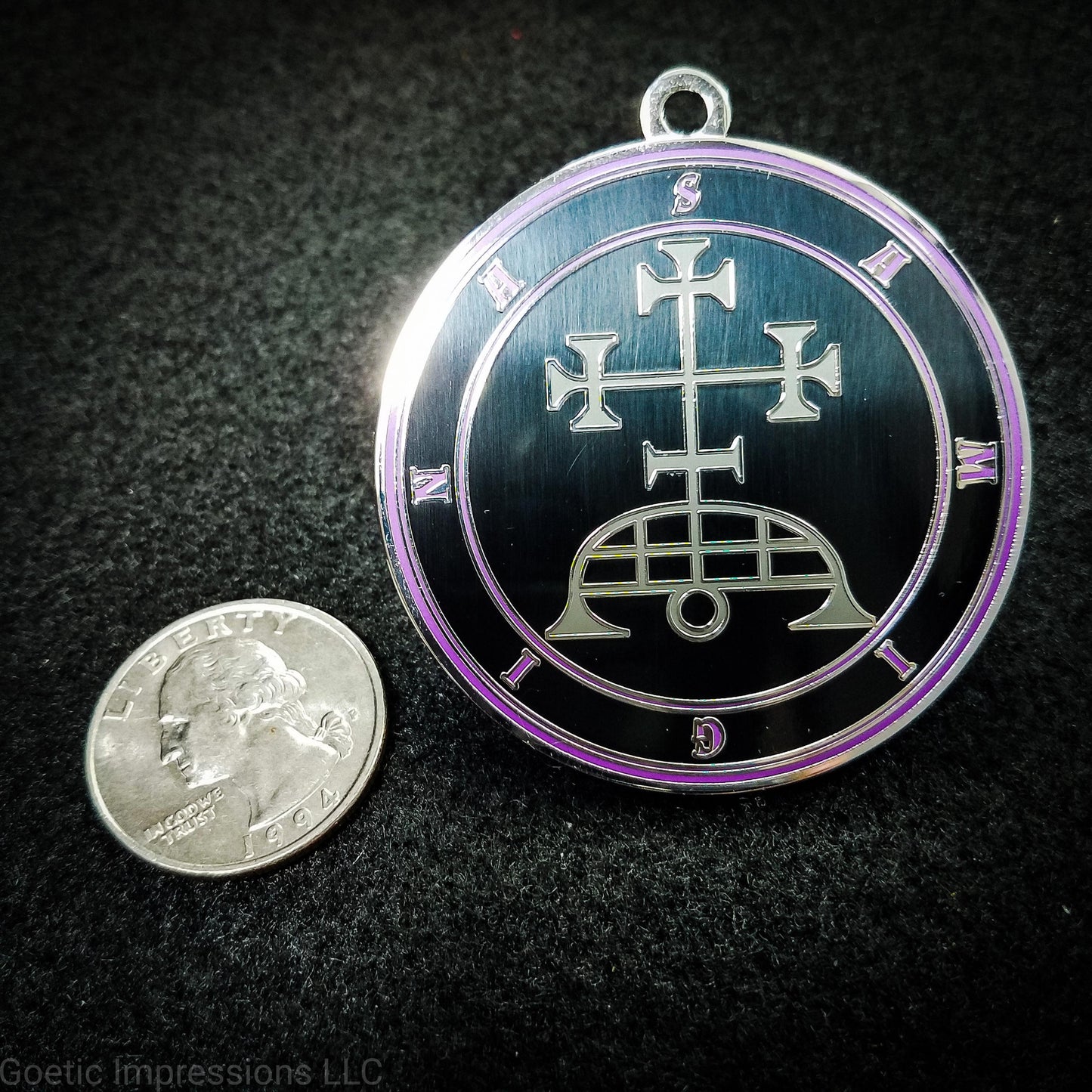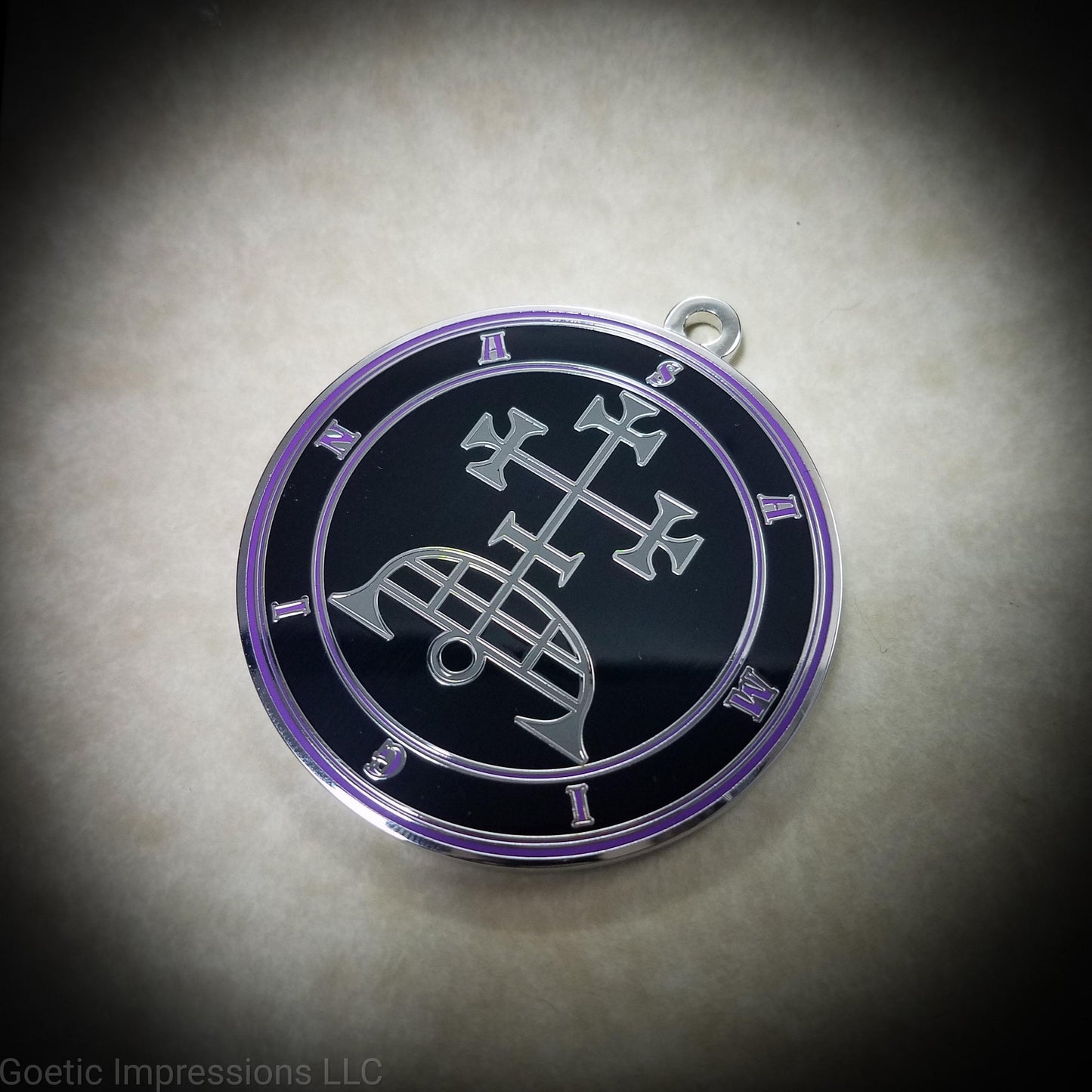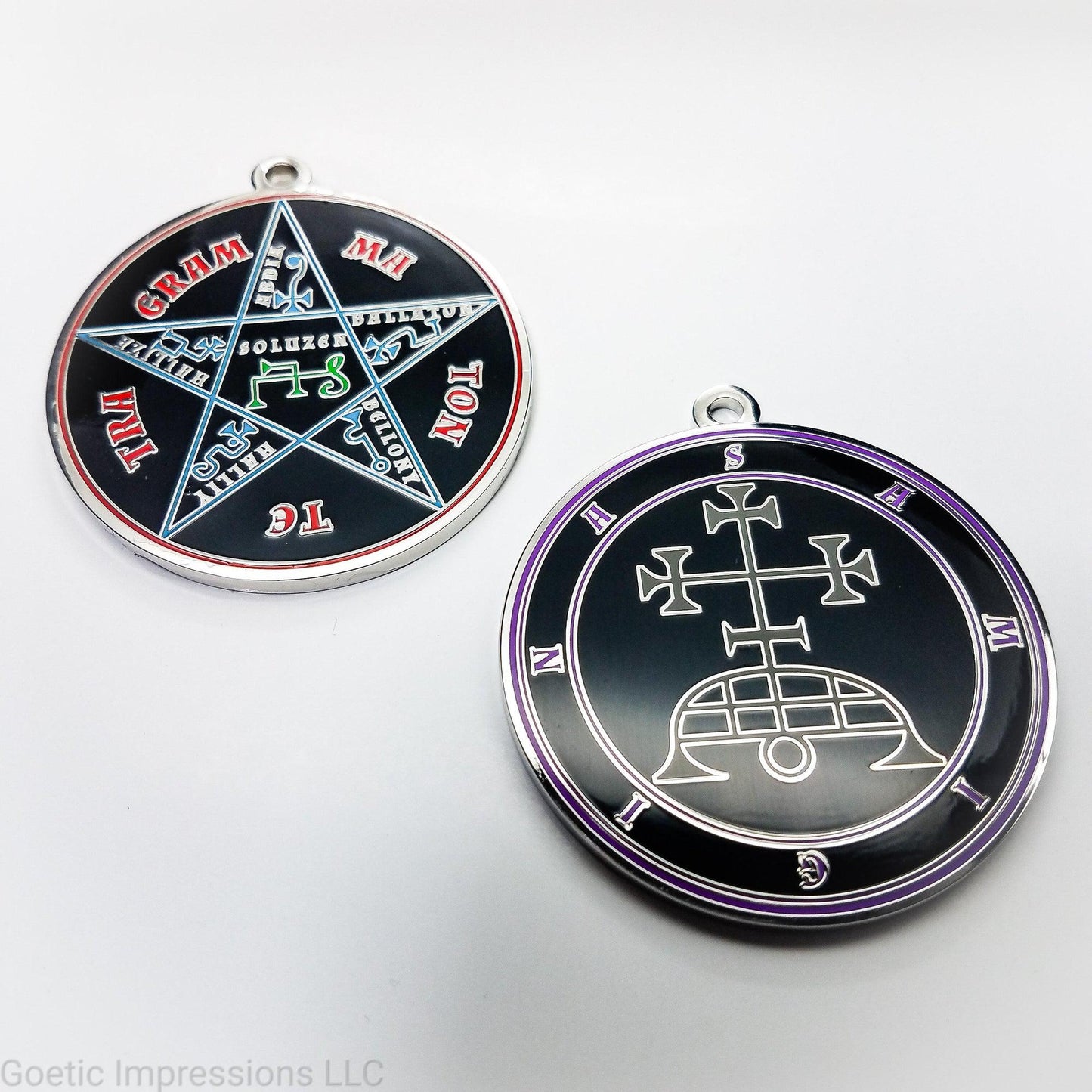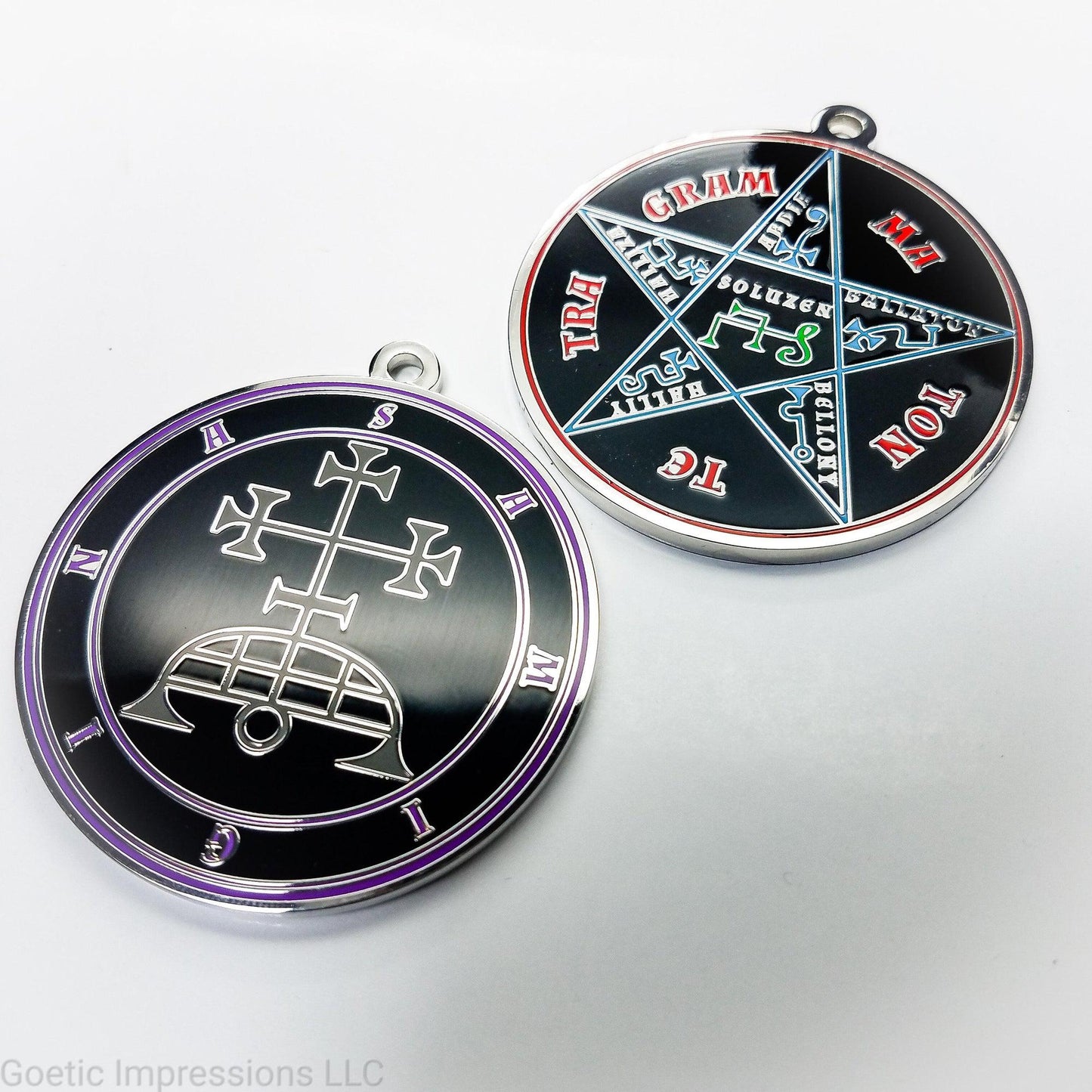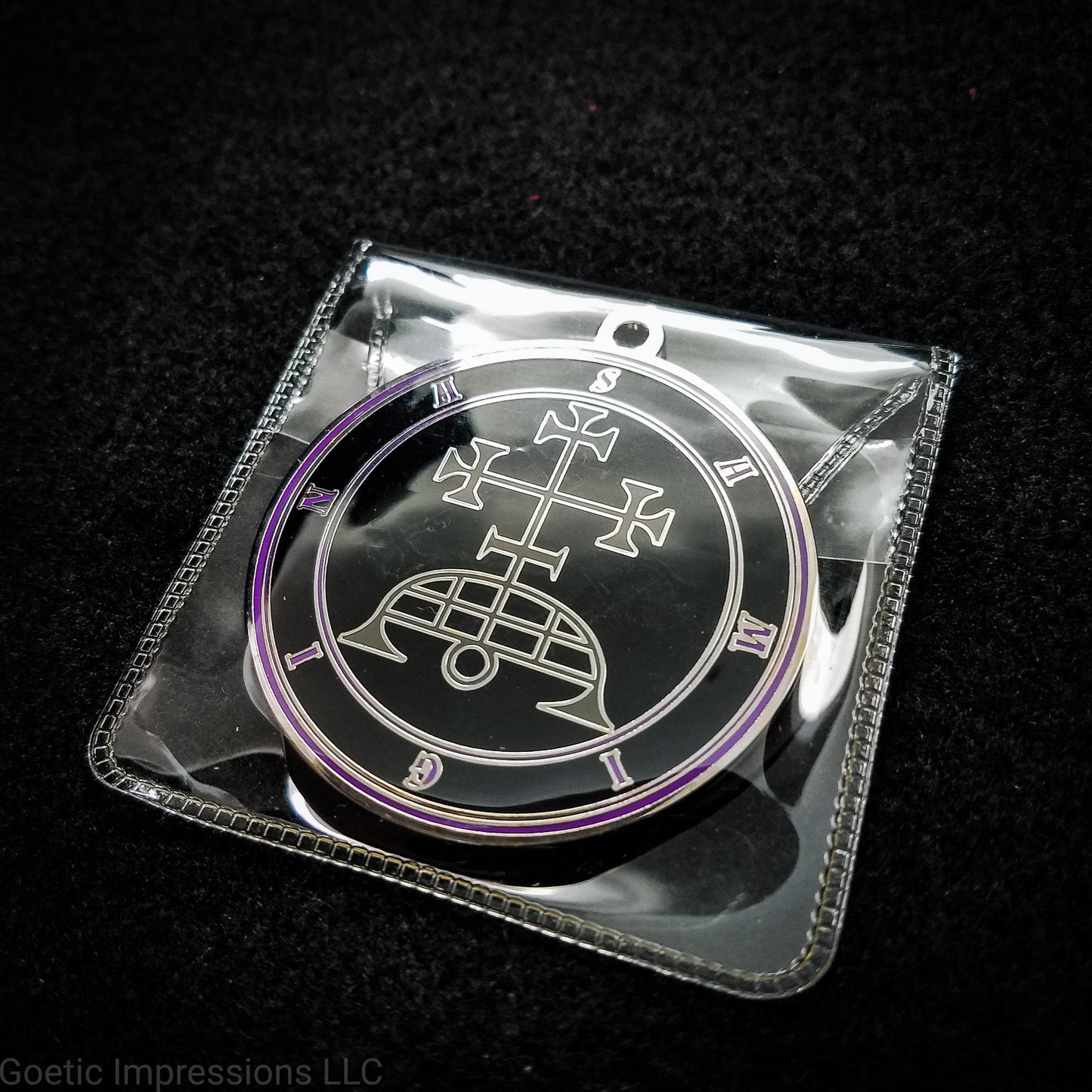 5 stars review from Jason
Look at the quality of this. I purchased a bunch for the -20% sale. The quality of these are outstanding. Each sigil makes me "feel it." Way to be on the details. They are absolutely worth getting the premium quality option. The shipping speed was so fast. My mind is blown away by the care and respect put into these Goetic Demon Amulets.
Awesome! Totally love it, it is beautiful.
My 10th and 11th pendant from this shop. The last as much as the first.