Regular price
Sale price
$40.00 USD
Unit price
per
Sale
Sold out
This Lesser Key of Solomon Goetia sigil pendant features the demon seal of the 9th goetic spirit in the Ars Goetia, Paimon. This talisman is used for the proper working for evoking goetia demons in ceremonial magick. The perfect tool for your goetic rituals to summon the spirit Paimon.
Features
Pentacle of Solomon on reverse side for accurate ritual protection.
Symbolic Color Representation
Gold Plated 
Hard Enamel
2" (50.8 millimeters) in diameter
3mm thick.
Options
Magus Option - comes with a premium quality Goetia Sigil Necklace with 30 inch cord string, and a Goetic Impressions box.
Adept Option - comes with a premium quality medallion, and a vinyl pouch for shipping.
Initiate Option - comes with a medallion with some minor to moderate defects and infill issues, and a vinyl shipping pouch. These still look great and you get a sizable discount! 
Please handle with care - not a toy.
In The Lesser Key of Solomon Paimon is described as: "The Ninth Spirit in this Order is Paimon, a Great King, and very obedient unto LUCIFER. He appeareth in the form of a Man sitting upon a Dromedary with a Crown most glorious upon his head. There goeth before him also an Host of Spirits, like Men with Trumpets and well sounding Cymbals, and all other sorts of Musical Instruments. He hath a great Voice, and roareth at his first coming, and his speech is such that the Magician cannot well understand unless he can compel him. This Spirit can teach all Arts and Sciences, and other secret things. He can discover unto thee what the Earth is, and what holdeth it up in the Waters; and what Mind is, and where it is; or any other thing thou mayest desire to know. He giveth Dignity, and confirmeth the same. He bindeth or maketh any man subject unto the Magician if he so desire it. He giveth good Familiars, and such as can teach all Arts. He is to be observed towards the West. He is of the Order of Dominations. 1 He hath under him 200 Legions of Spirits, and part of them are of the Order of Angels, and the other part of Potentates. Now if thou callest this Spirit Paimon alone, thou must make him some offering; and there will attend him two Kings called LABAL and ABALIM, and also other Spirits who be of the Order of Potentates in his Host, and 25 Legions. And those Spirits which be subject unto them are not always with them unless the Magician do compel them. His Character is this which must be worn as a Lamen before thee, etc."
Share
View full details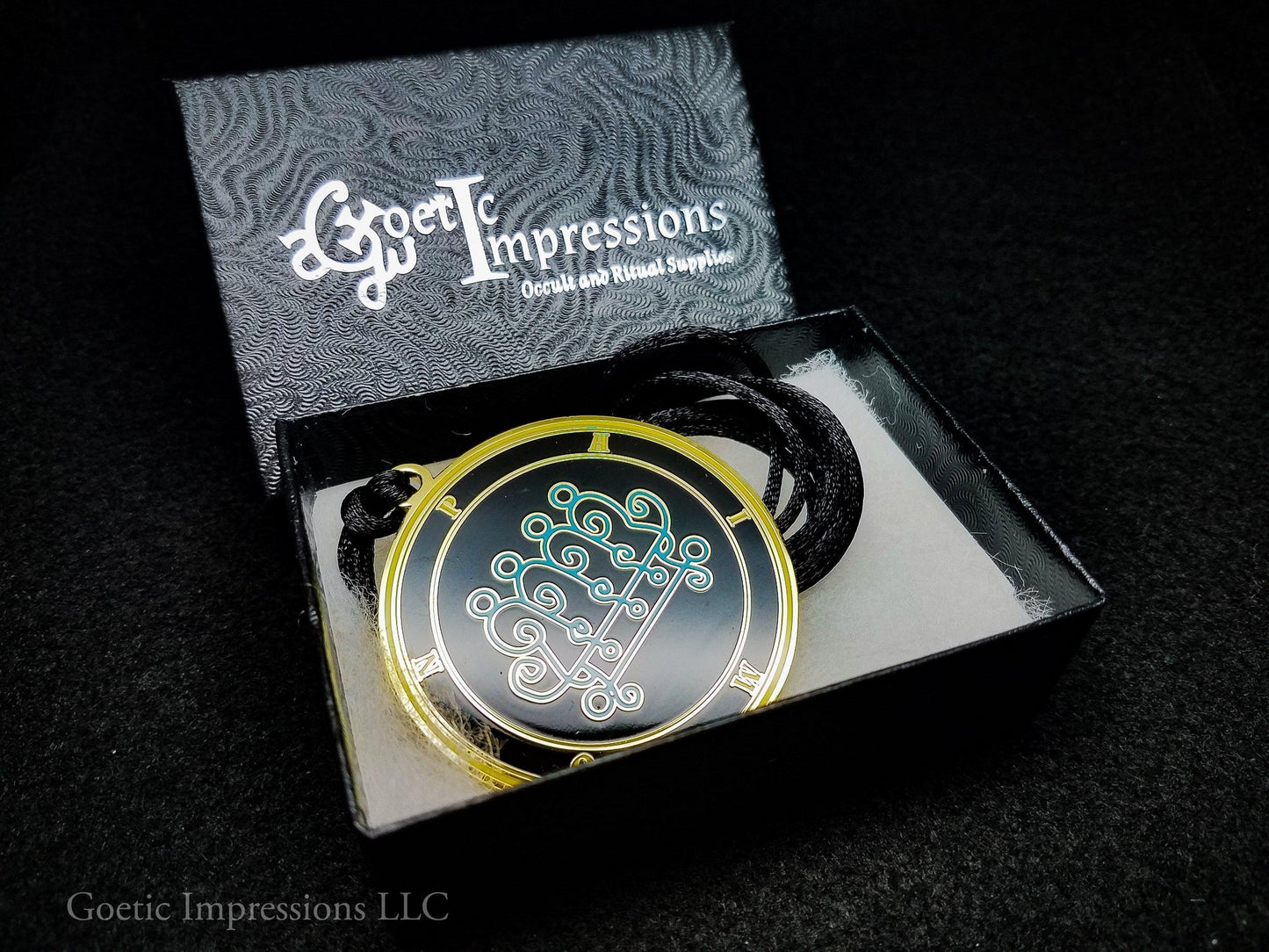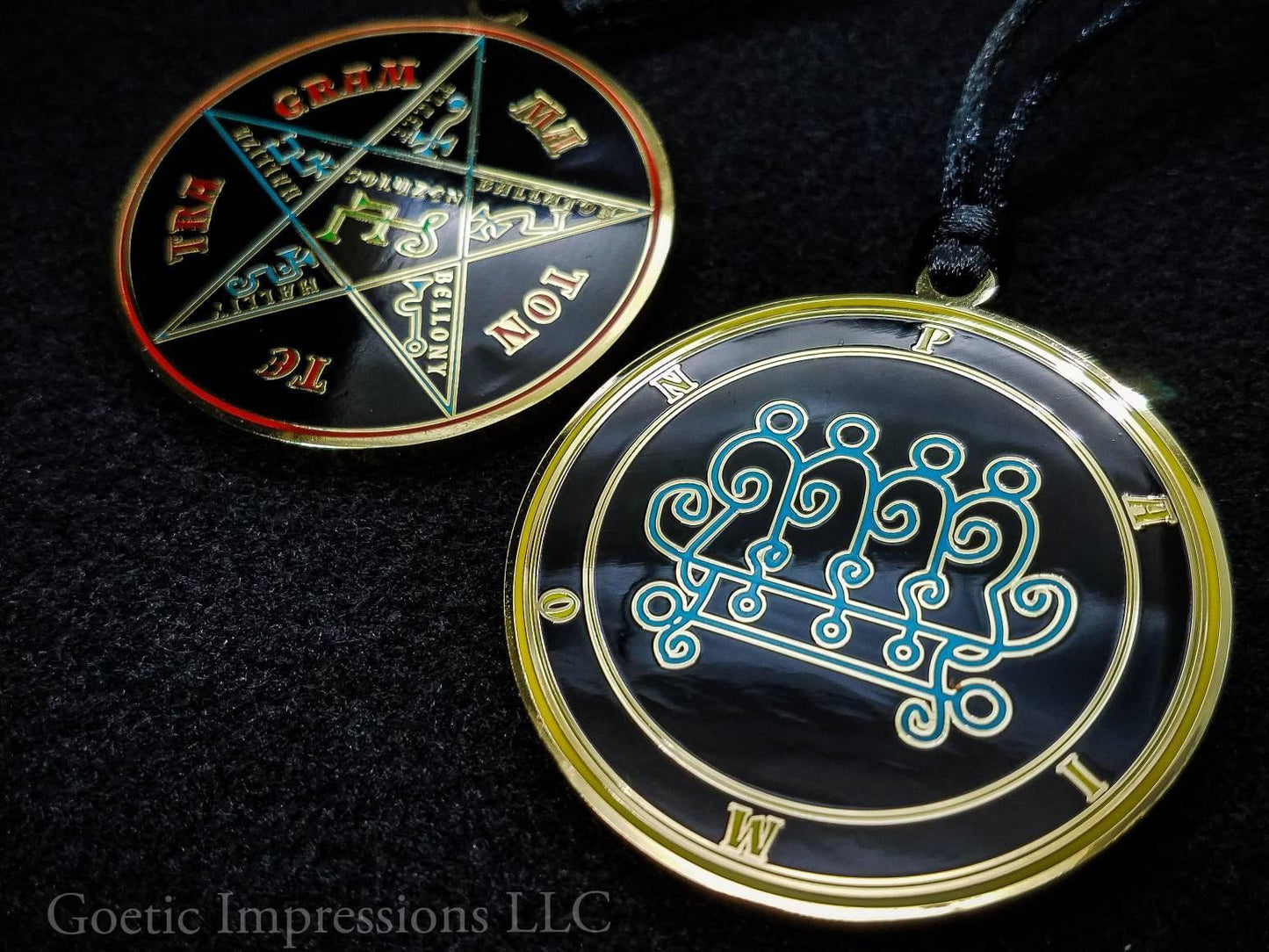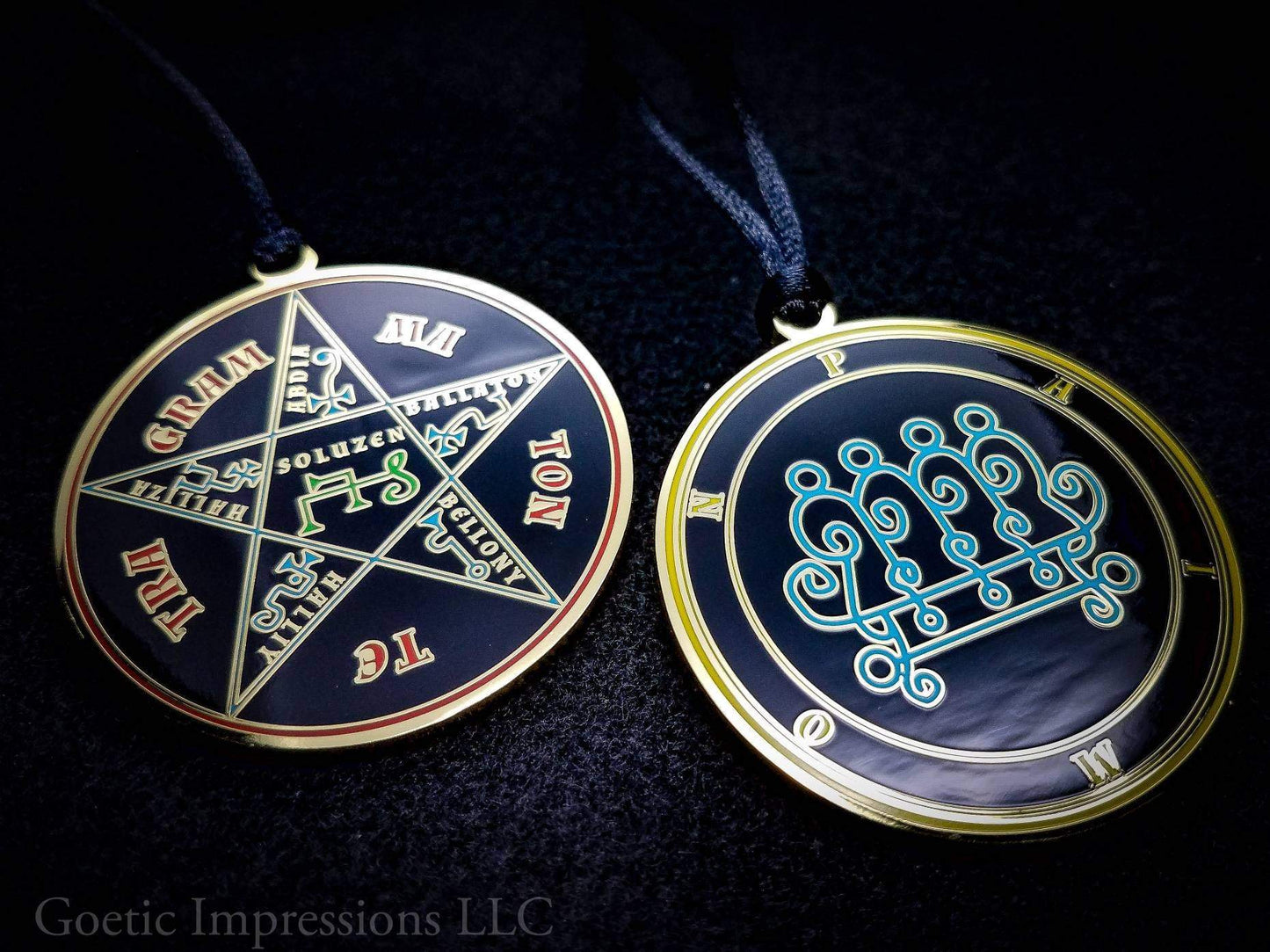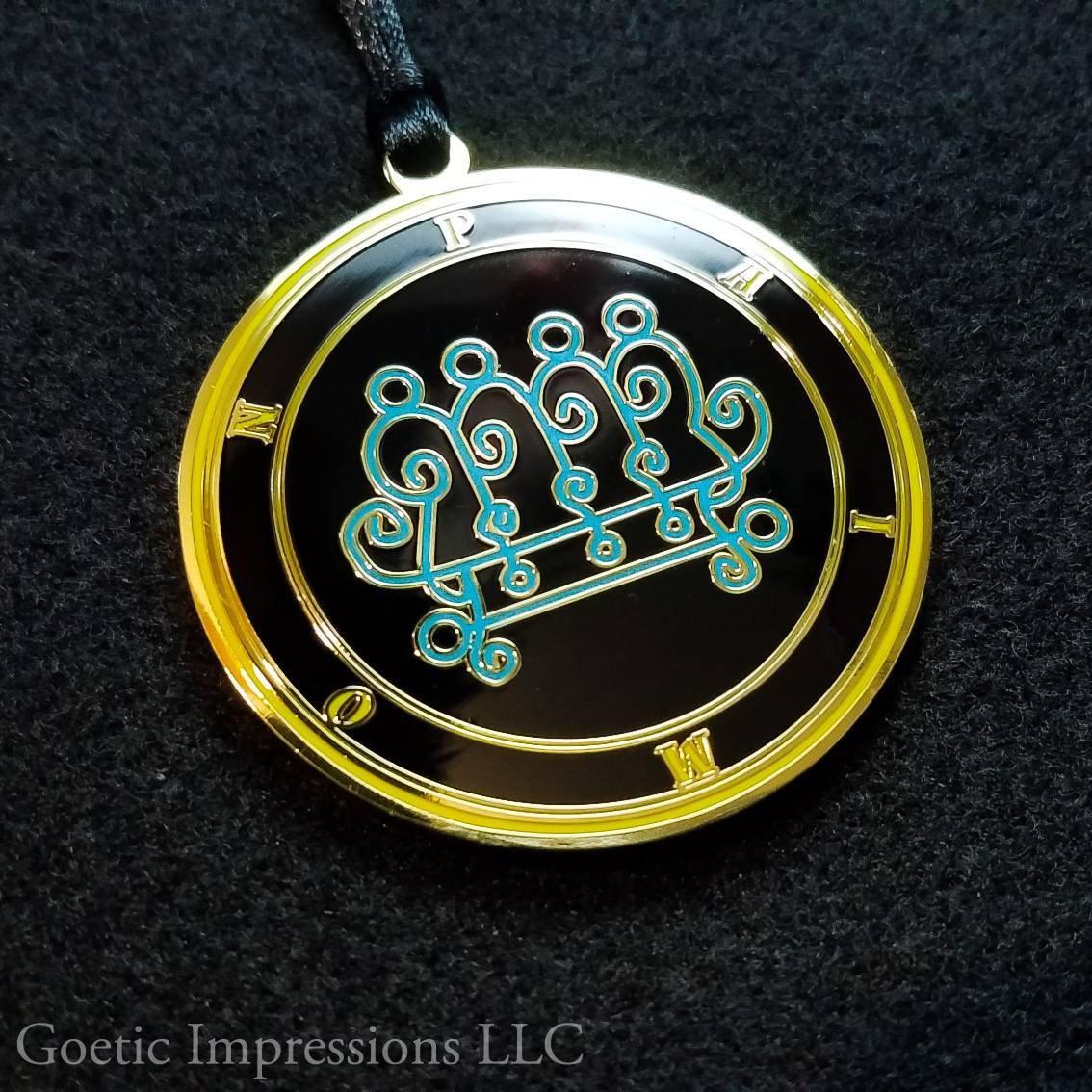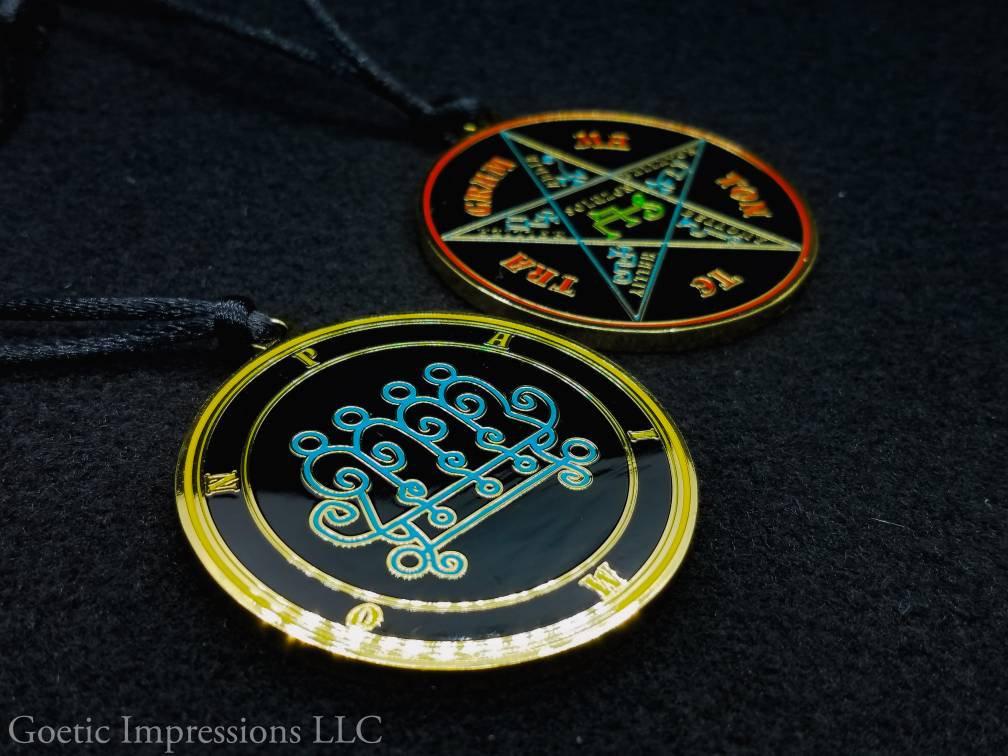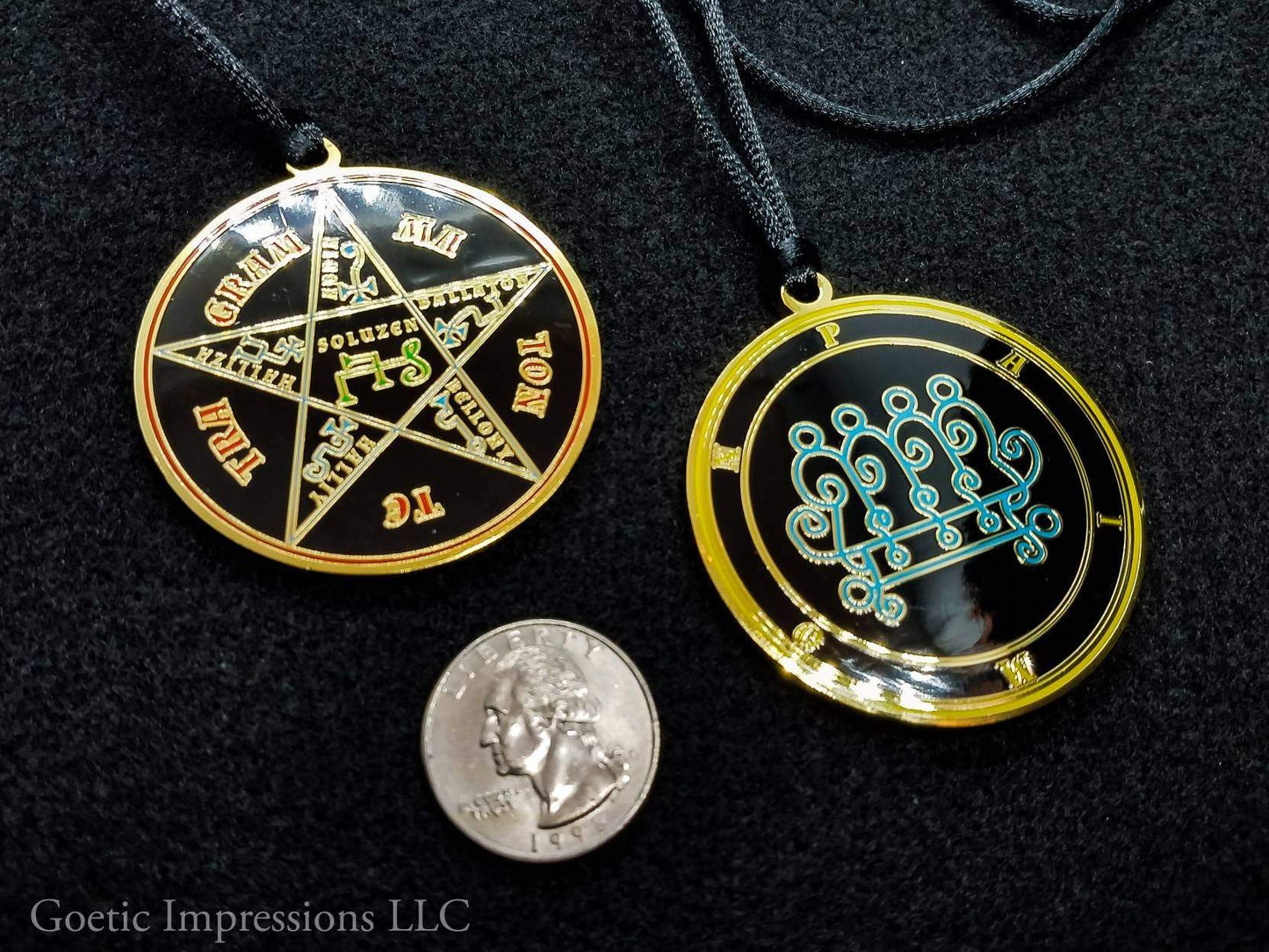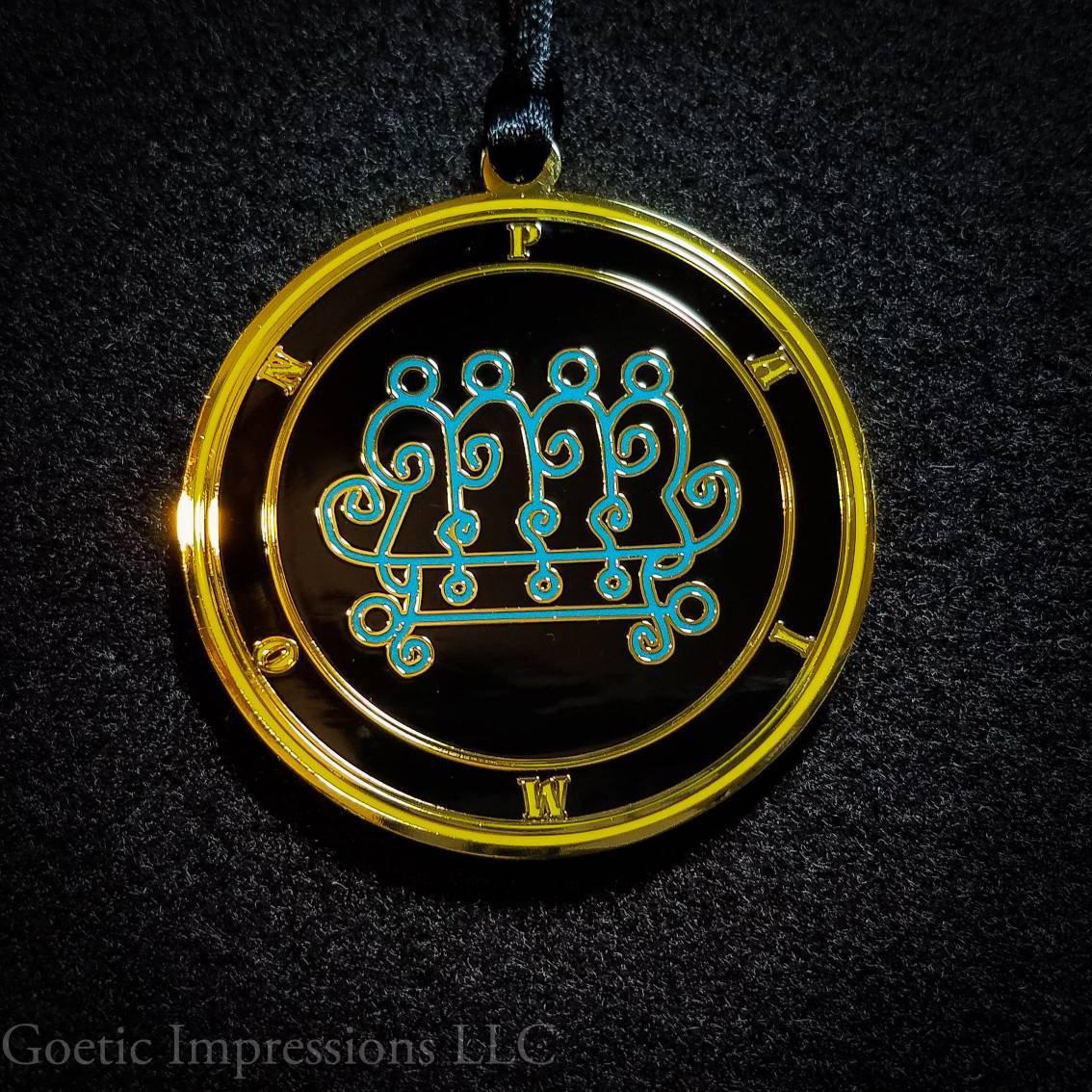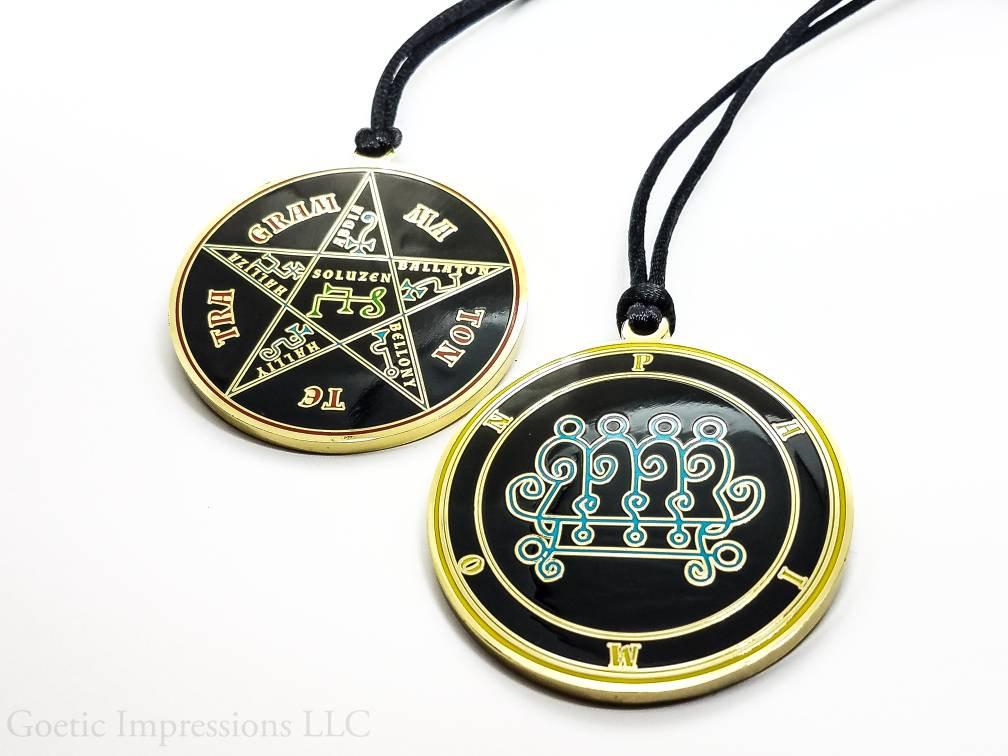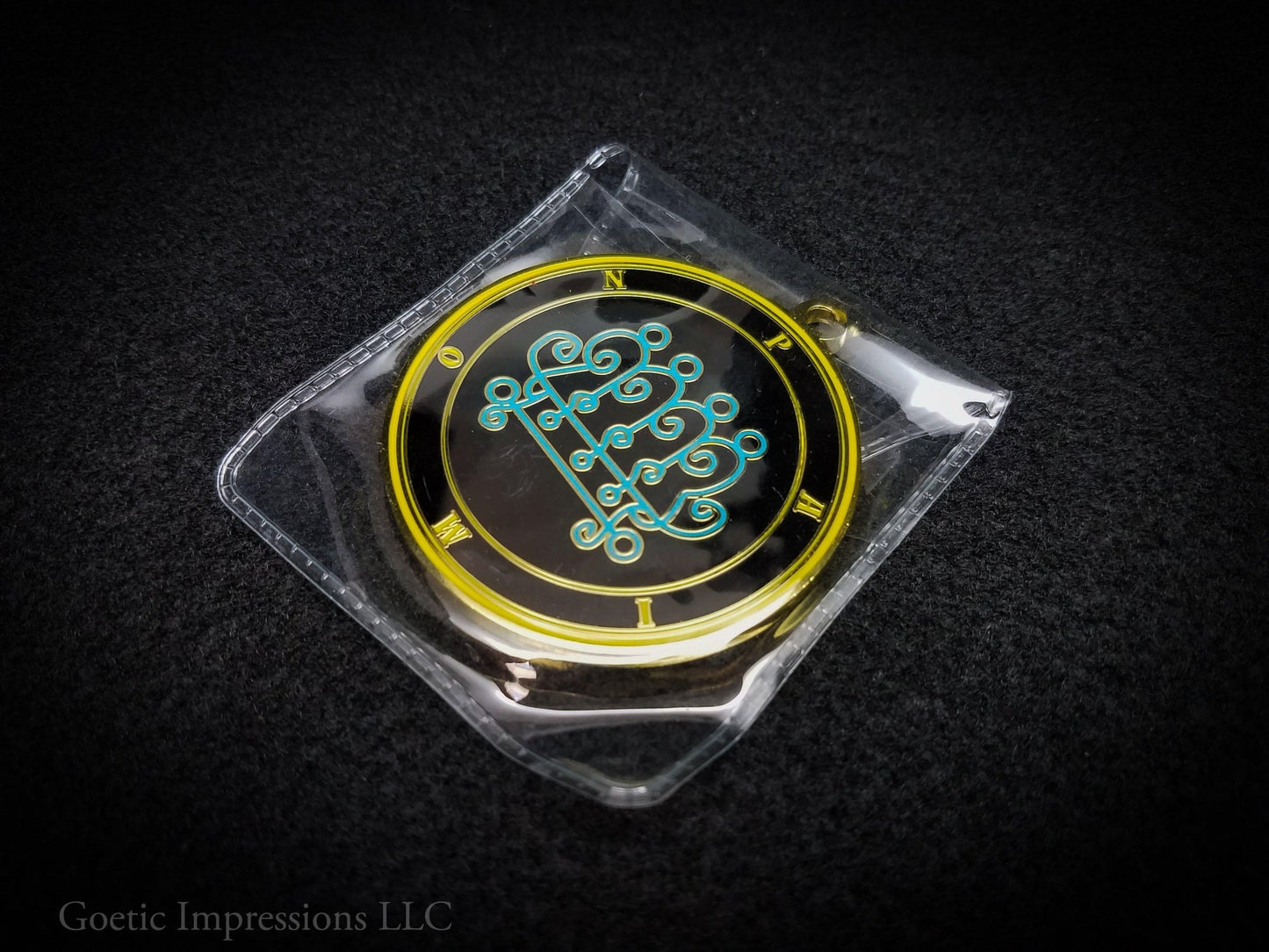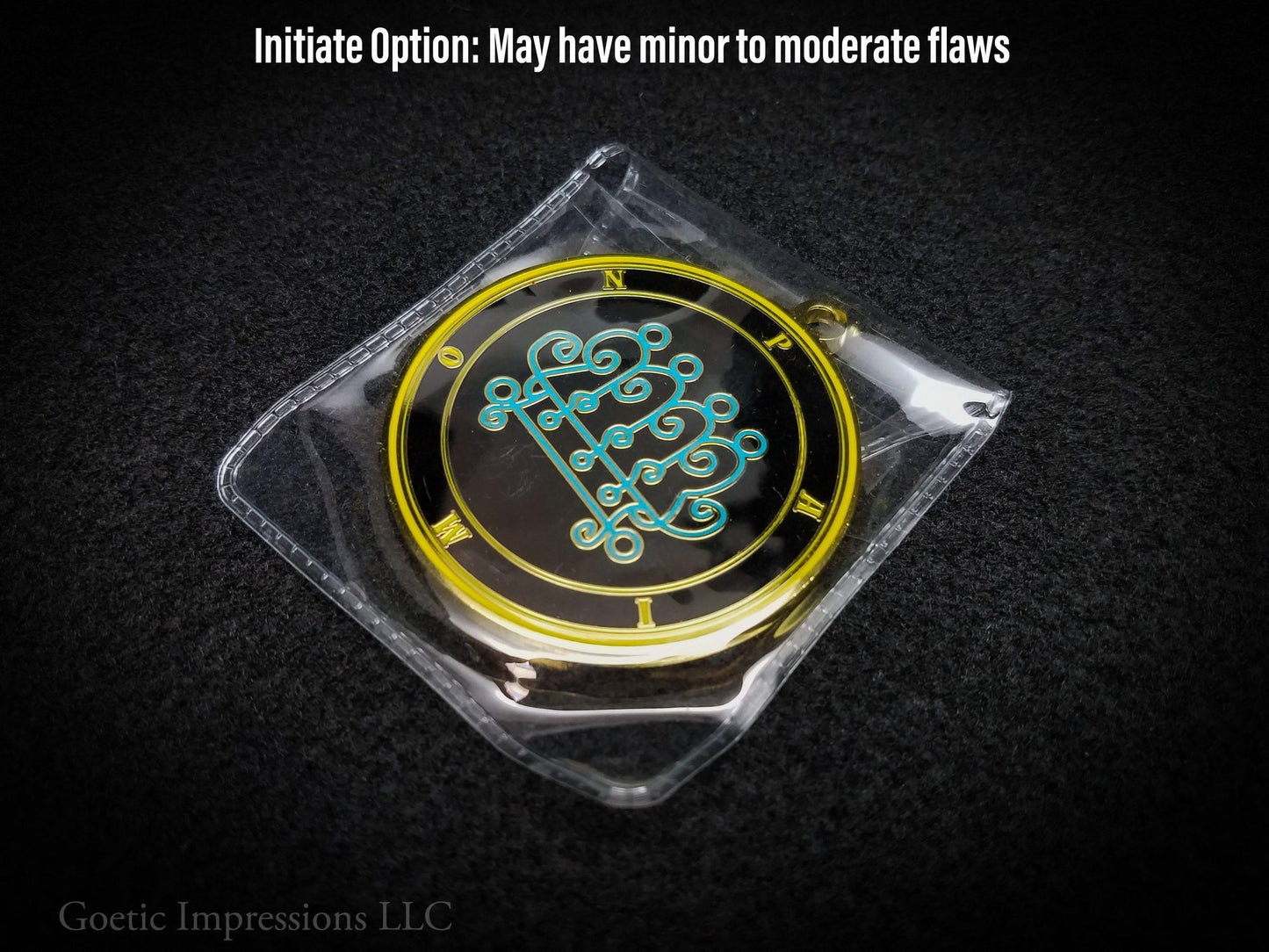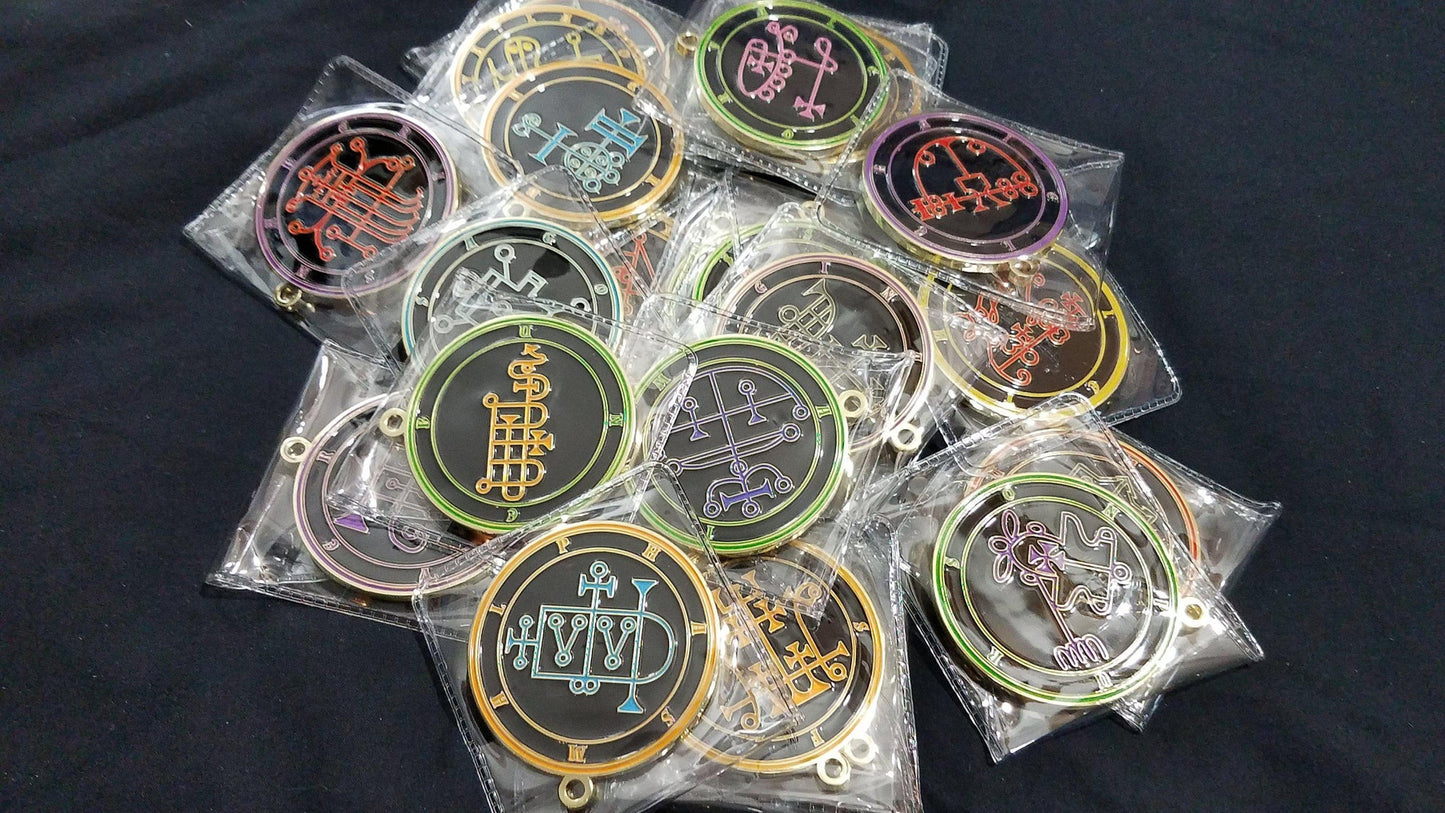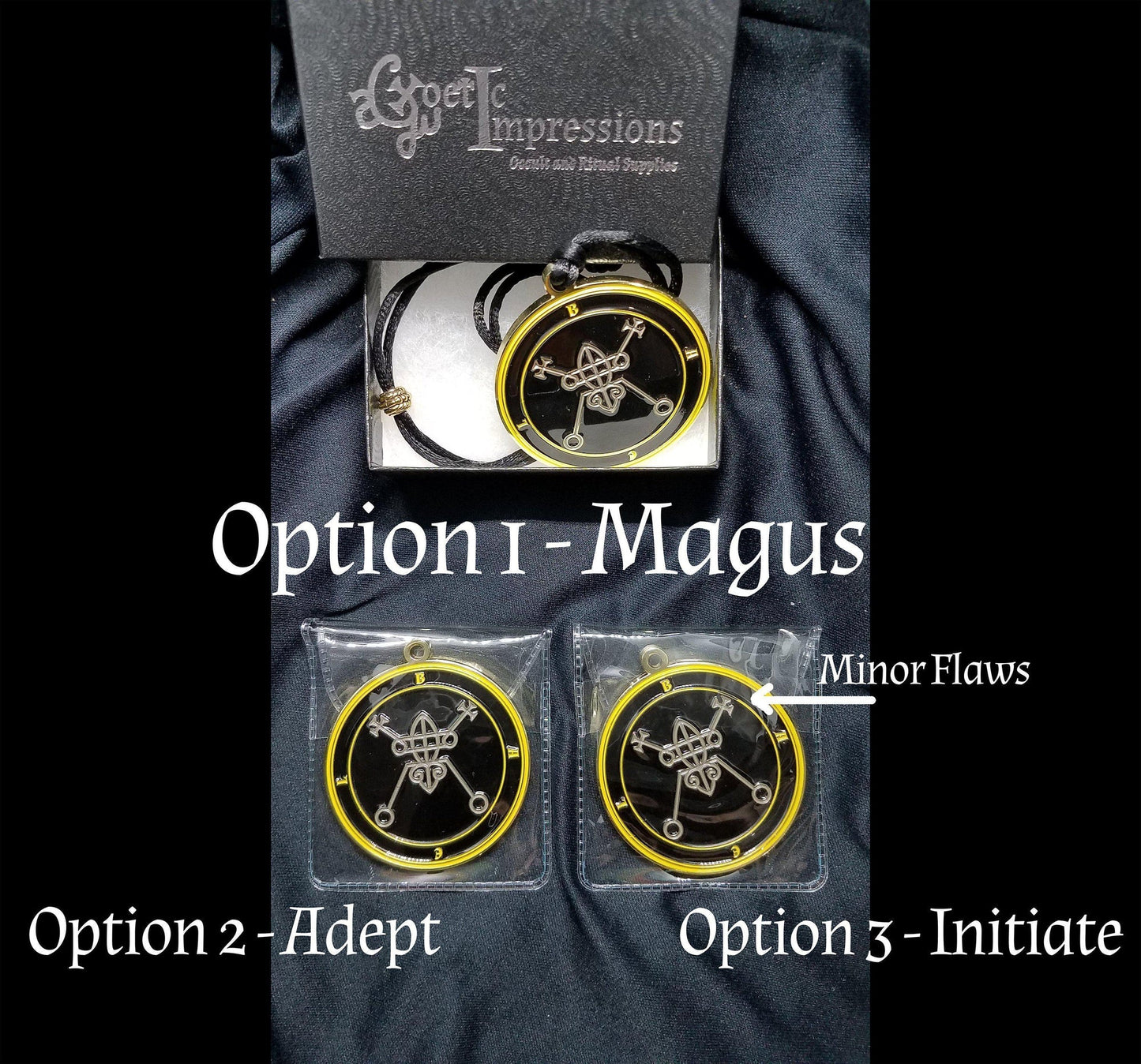 King Paimon Adept Necklace
Really cool. Great quality.
5 stars review from Jason
Absolutely gorgeous lamen. You can feel the quality craftsmanship when you hold it in your hand for the first time. Great piece.
5 stars review from Bruce