Regular price
Sale price
$40.00 USD
Unit price
per
Sale
Sold out
This Lesser Key of Solomon Goetia sigil pendant features the demon seal of the 12th goetic spirit in the Ars Goetia, Sitri. This talisman is used for the proper working for evoking goetia demons in ceremonial magick. The perfect tool for your goetic rituals to summon the spirit Sitri.
Features
Pentacle of Solomon on reverse side for accurate ritual protection.
Symbolic Color Representation
Hard Enamel
Brass
Silver Plated
2" (50.8 millimeters) in diameter
3mm thick.

Options
Magus Option - comes with a premium quality Goetia Sigil Necklace with 30 inch cord string, and a Goetic Impressions box.
Adept Option - comes with a premium quality medallion, and a vinyl pouch for shipping.
Initiate Option - comes with a medallion with some minor to moderate defects and infill issues, and a vinyl shipping pouch. These still look great and you get a sizable discount! 
Please handle with care - not a toy.
In The Lesser Key of Solomon Sitri is described as: "The Twelfth Spirit is Sitri. He is a Great Prince and appeareth at first with a Leopard's head and the Wings of a Gryphon, but after the command of the Master of the Exorcism he putteth on Human shape, and that very beautiful. He enflameth men with Women's love, and Women with Men's love; and causeth them also to show themselves naked if it be desired. He governeth 60 Legions of Spirits. His Seal is this, to be worn as a Lamen before thee, etc."

Share
View full details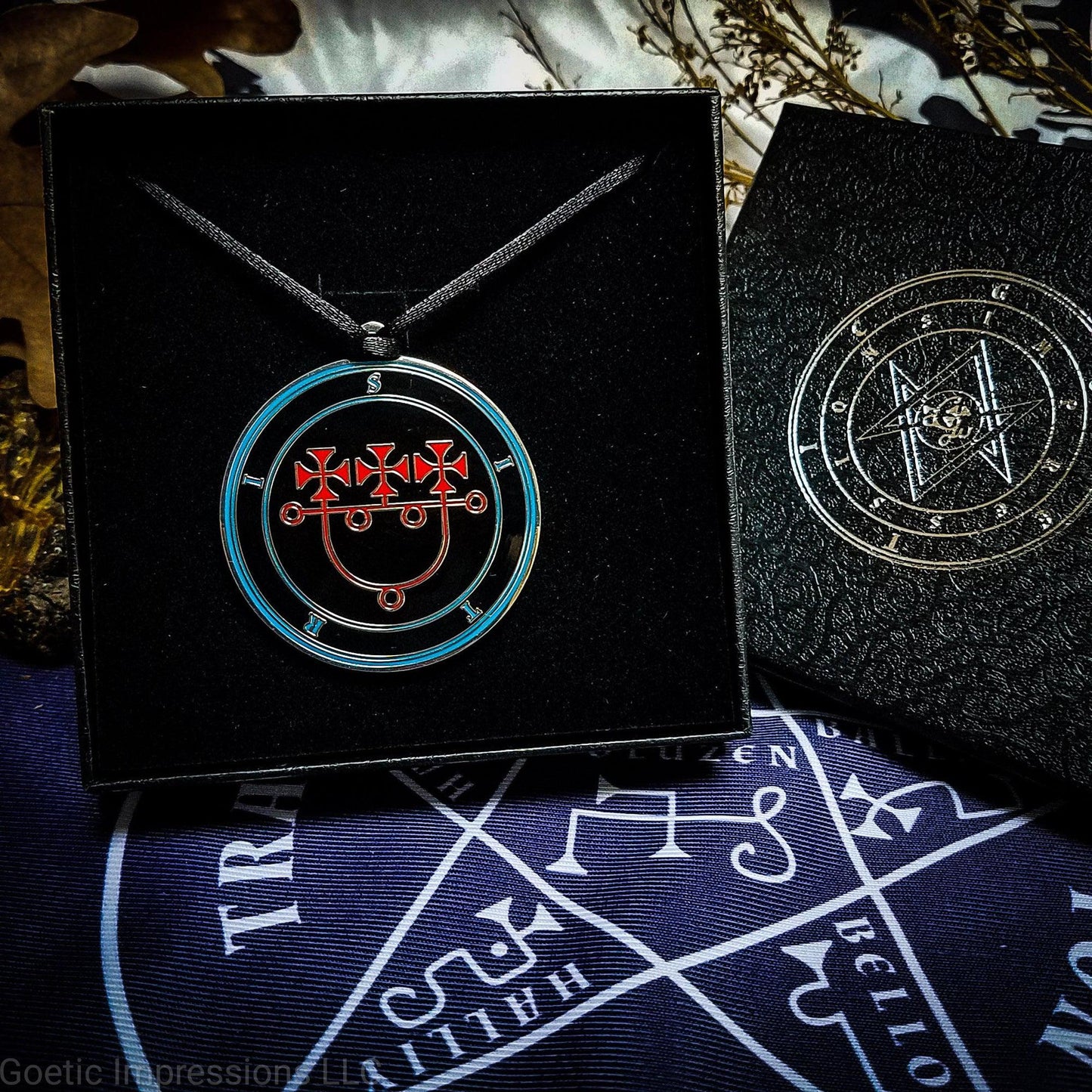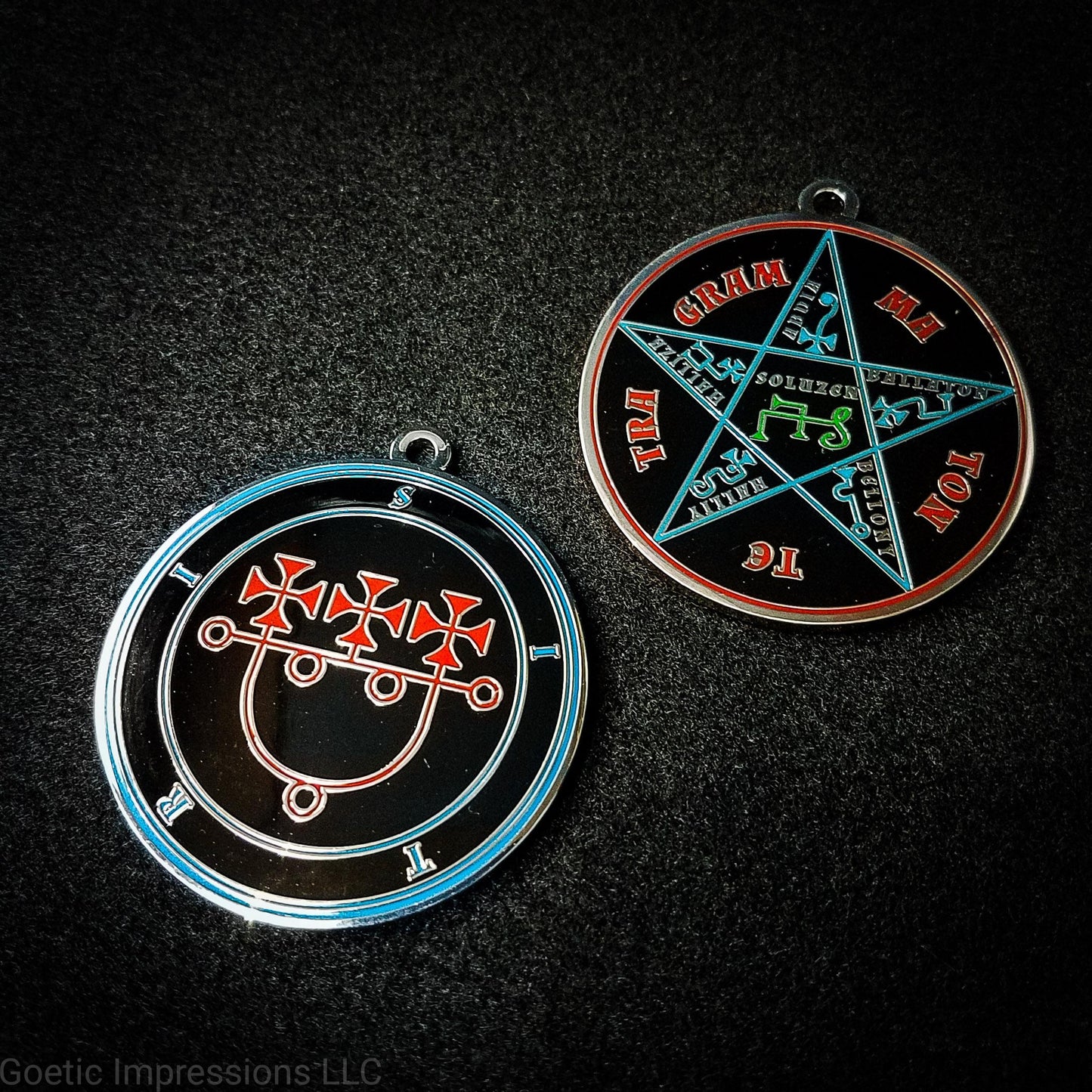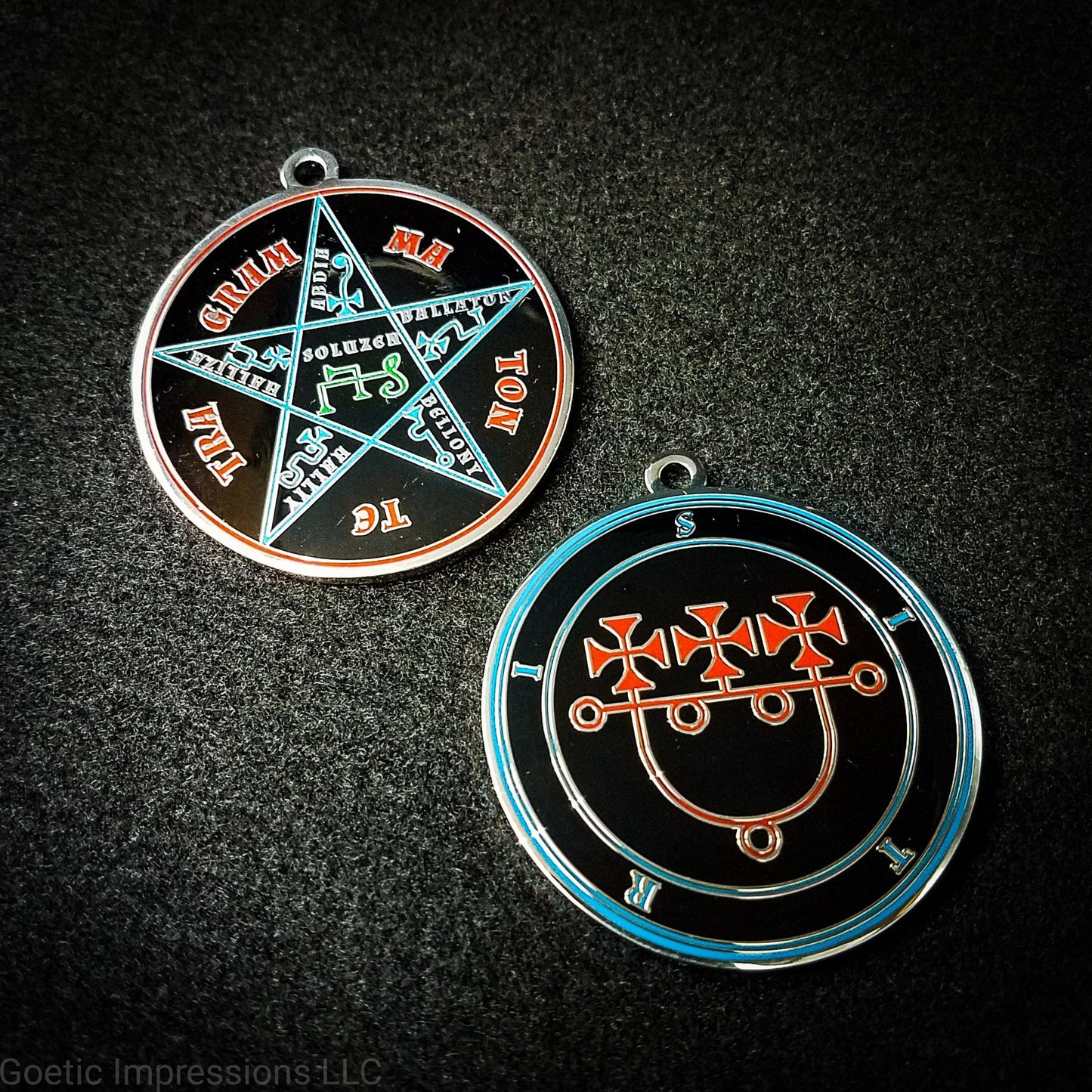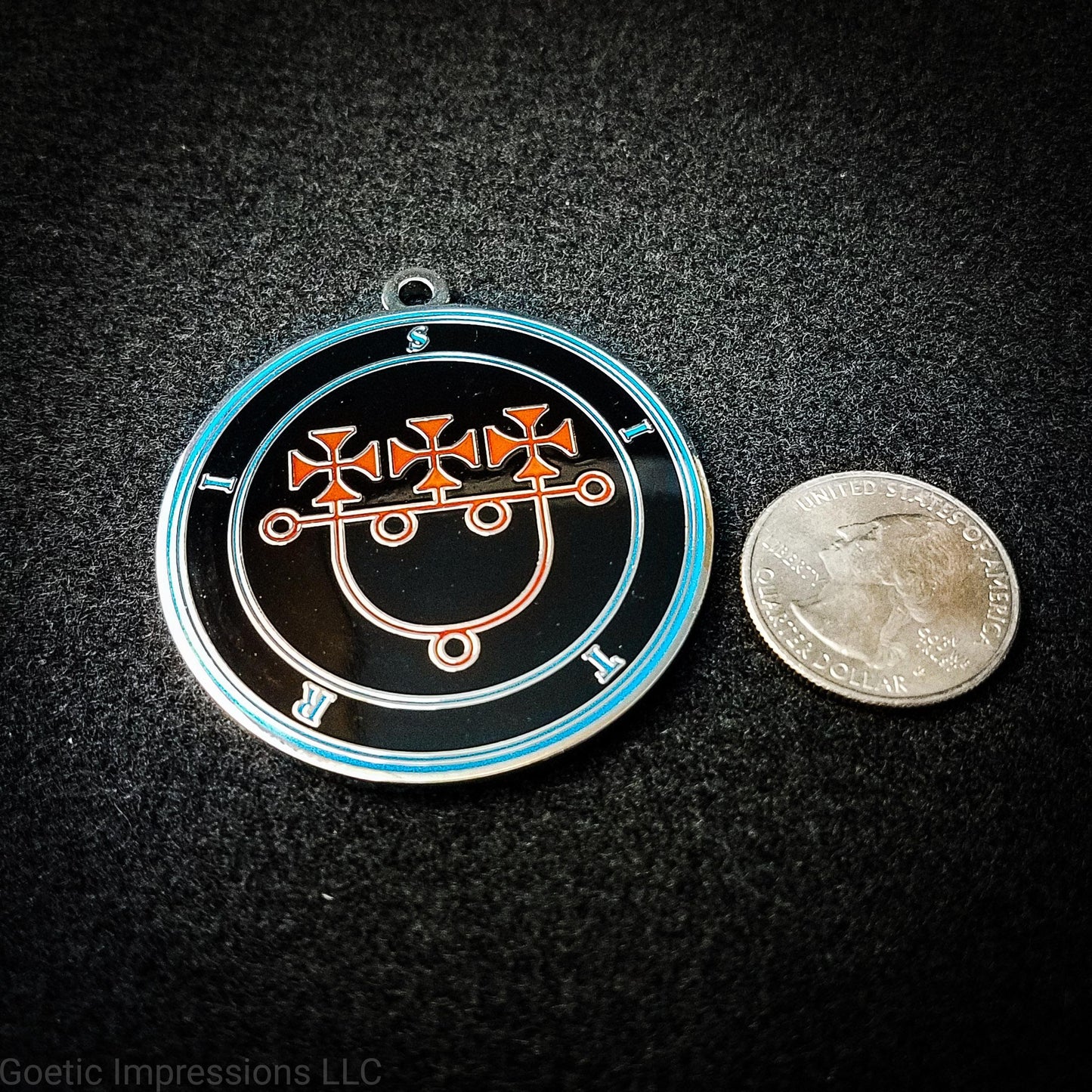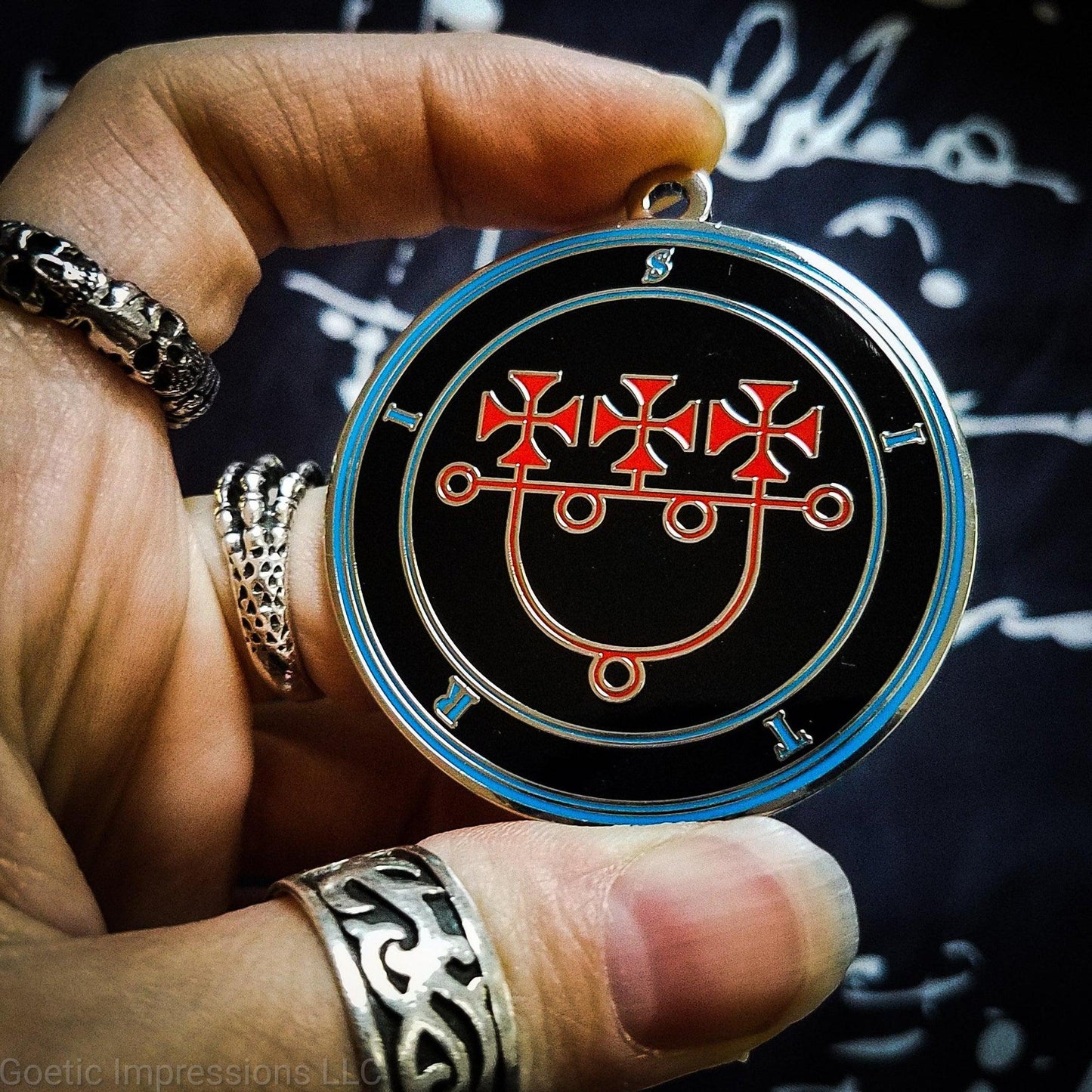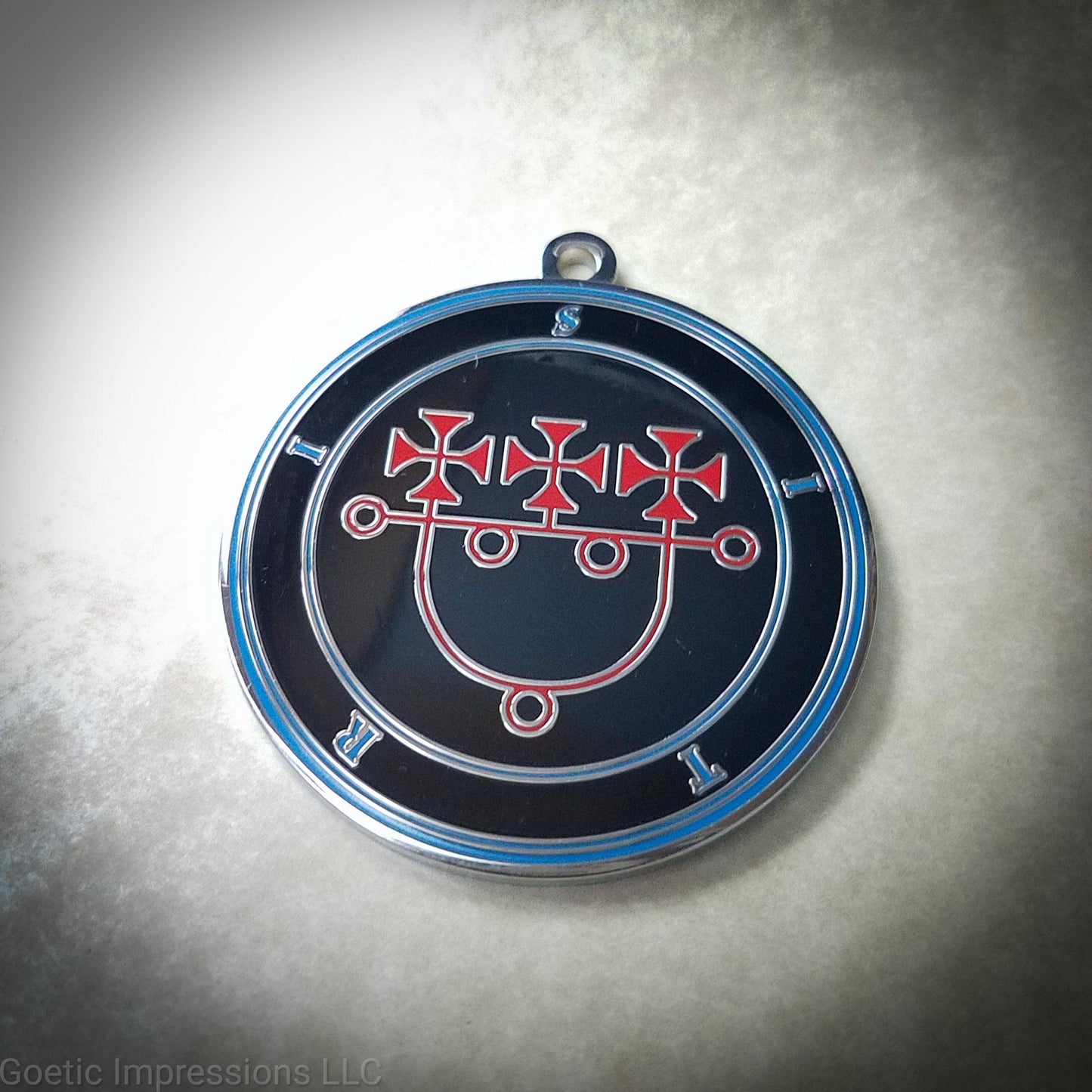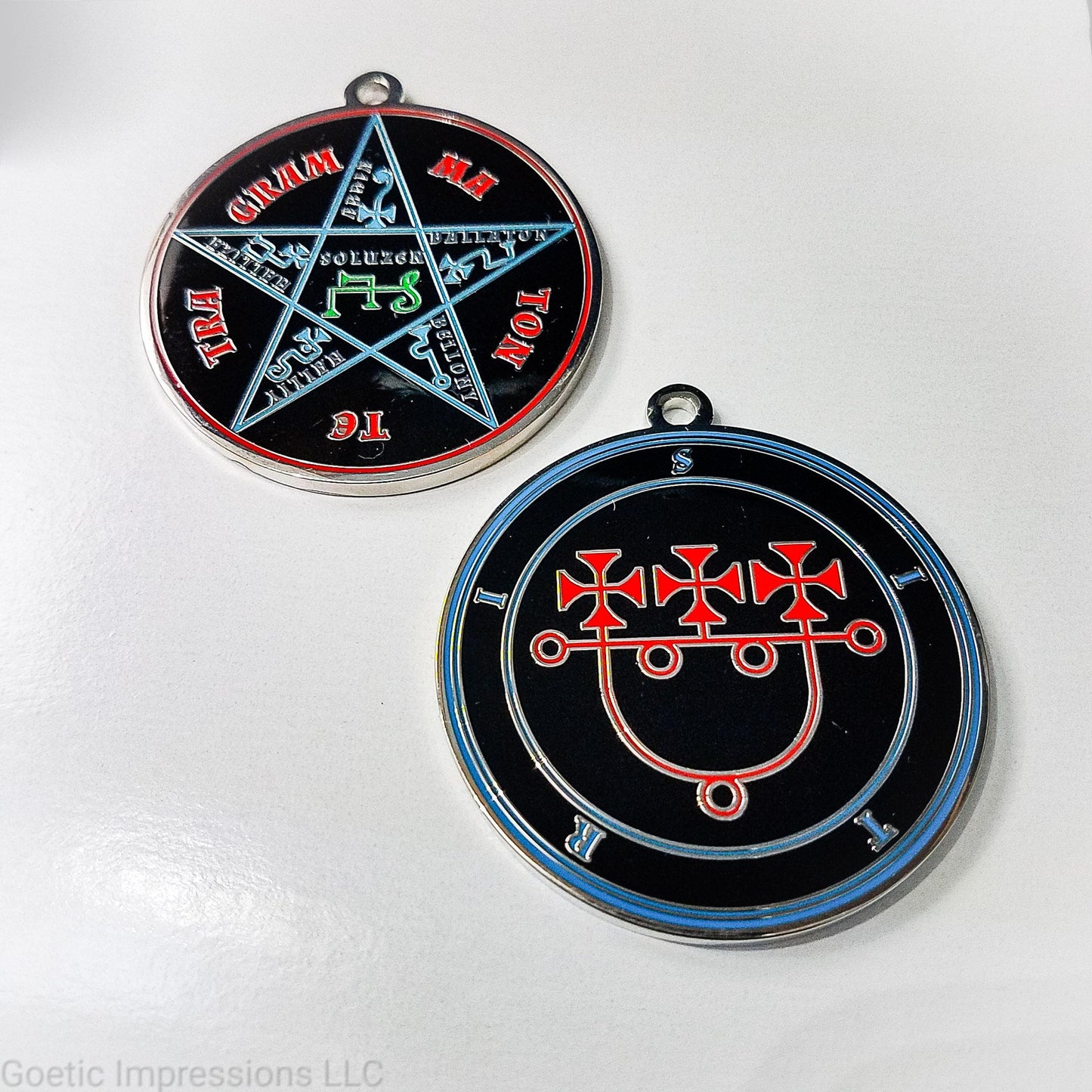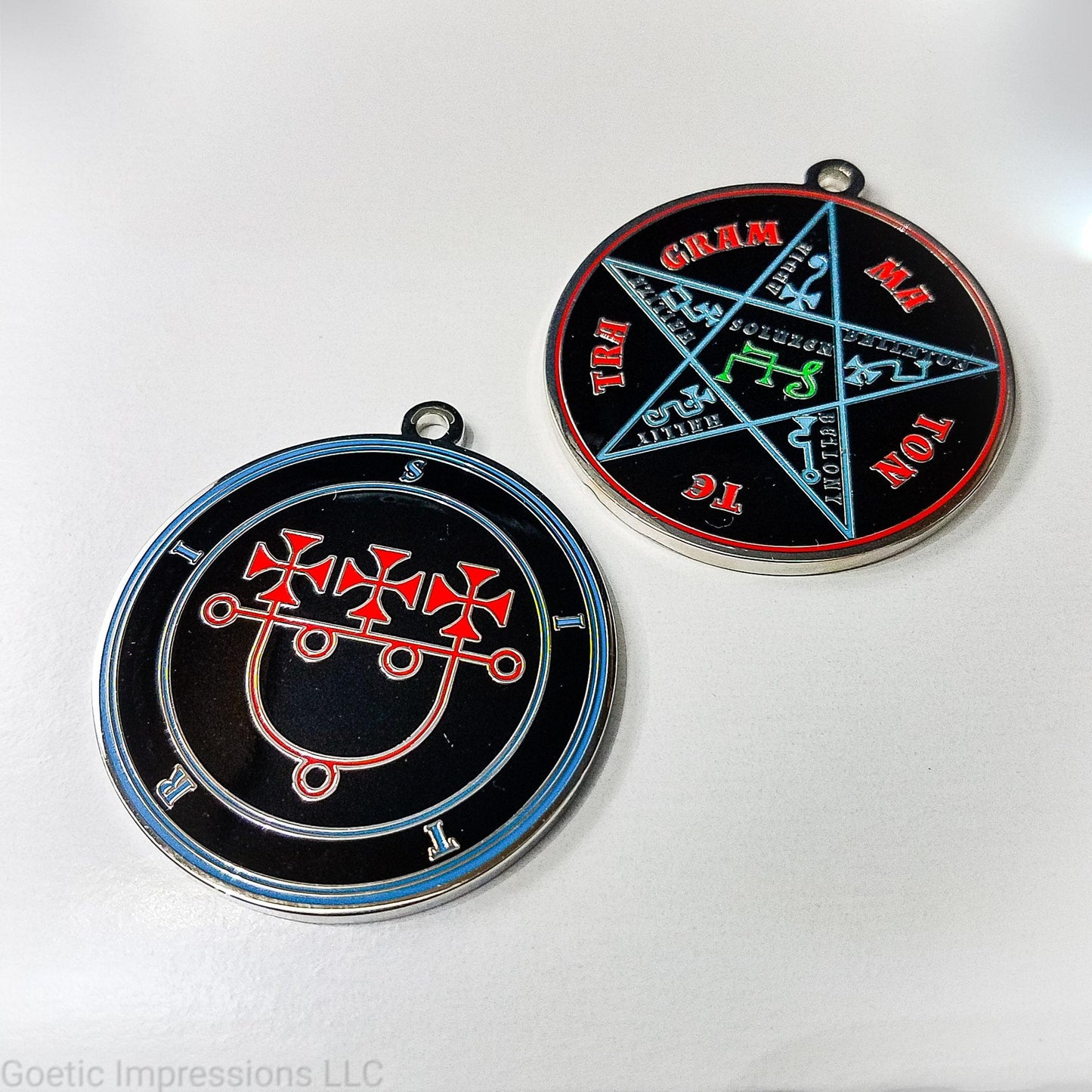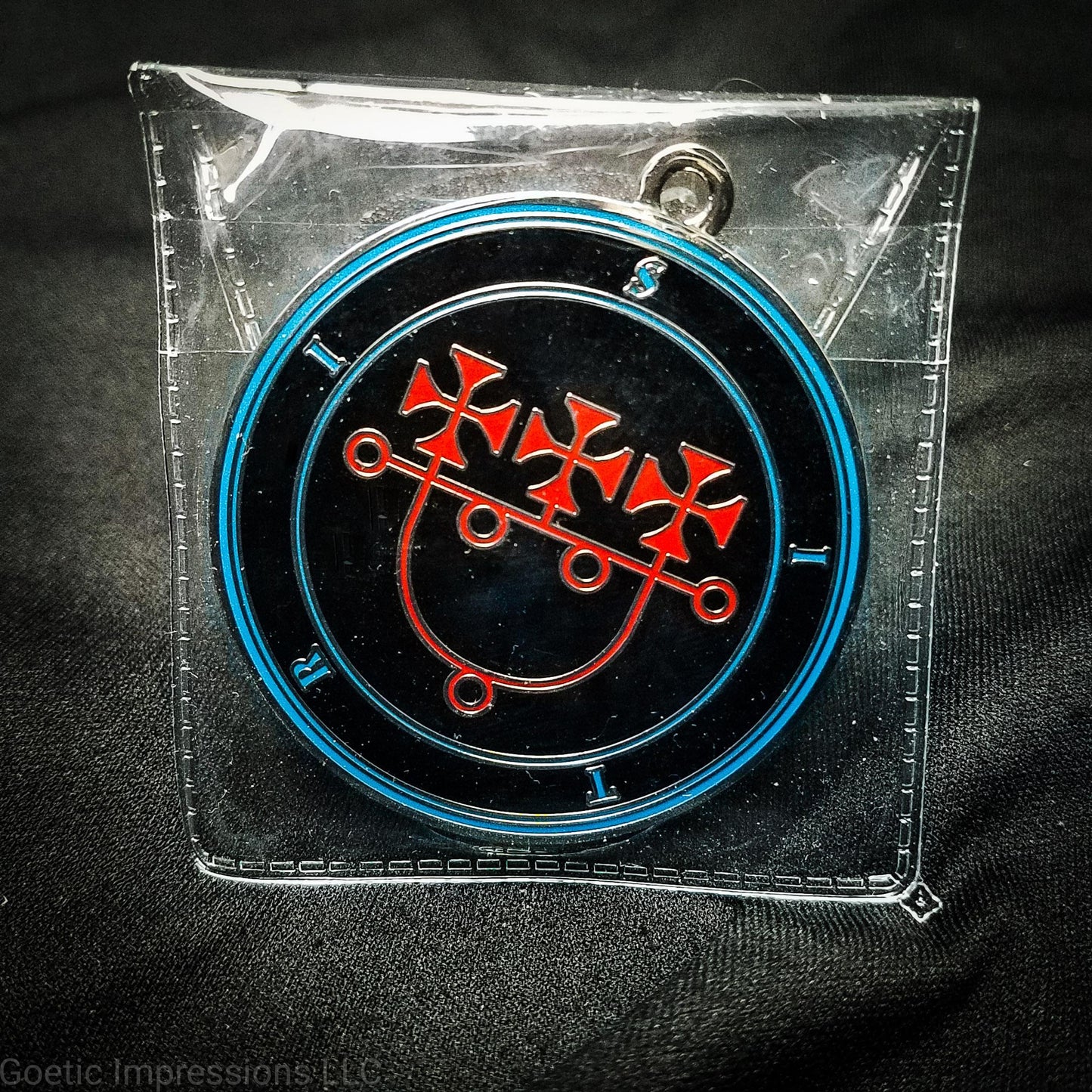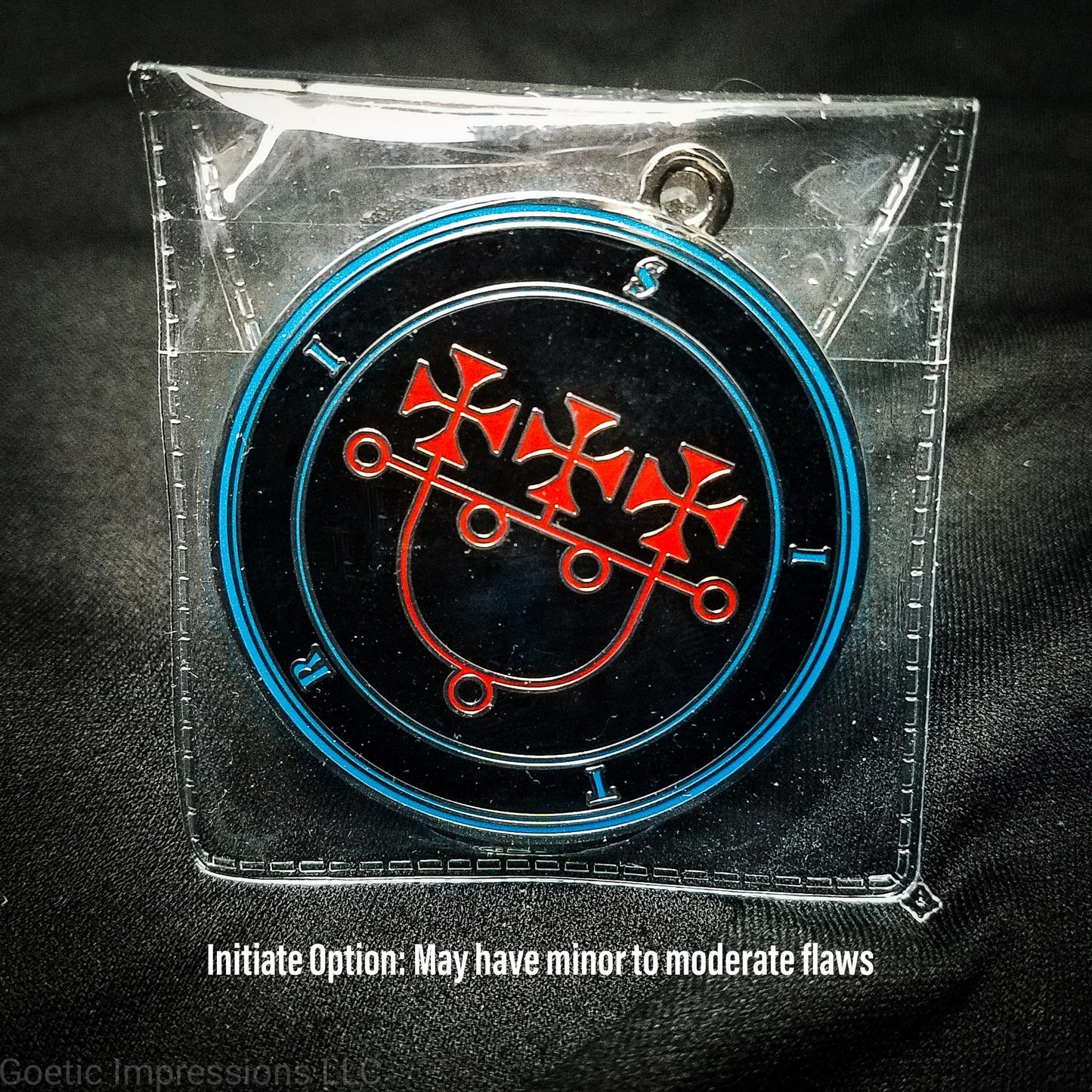 Sitri
Excellent quality and power. Liked it enough to gift it to my spouse and bought another for myself.
The pendant is absolutely gorgeous just like everything from Goetic Impressions. I'm definitely going to buy from this store again.
Beautiful and perfect in every way... except one: it scratches extremely easily. Do not wipe it off or shine it (at least not in the same way you would your eyeglasses) unless you want big permanent marks in the enamel. I've only had time/occasion to wear it under my shirt so far and am pretty disappointed I will never be able to wear it openly, especially since advertising Sitri to make good on a pact with him was my main purpose for buying it.
5 stars review from Thanh