Regular price
Sale price
$40.00 USD
Unit price
per
Sale
Sold out
This Lesser Key of Solomon Goetia sigil pendant features the demon seal of the 63rd goetic spirit in the Ars Goetia, Andras. This talisman is used for the proper working for evoking goetia demons in ceremonial magick. The perfect tool for your goetic rituals to summon the spirit, Andras.
Features
Pentacle of Solomon on reverse side for accurate ritual protection.
Symbolic Color Representation
Hard Enamel
2" (50.8 millimeters) in diameter
3mm thick.
Silver Plated
Options
Magus Option – comes with a premium quality Goetia Sigil Necklace with 30 inch cord string, and a Goetic Impressions box.
Adept Option - comes with a premium quality medallion, and a vinyl pouch for shipping.
Initiate Option - comes with a medallion with some minor to moderate defects and infill issues, and a vinyl shipping pouch. These still look great and you get a sizable discount! 
Please handle with care - not a toy.
In The Lesser Key of Solomon Andras is described as: "The Sixty-third Spirit is Andras. He is a Great Marquis, appearing in the Form of an Angel with a Head like a Black Night Raven, riding upon a strong Black Wolf, and having a Sharp and Bright Sword flourished aloft in his hand. His Office is to sow Discords. If the Exorcist have not a care, he will slay both him and his fellows. He governeth 30 Legions of Spirits."
Check out more medallions here
Share
View full details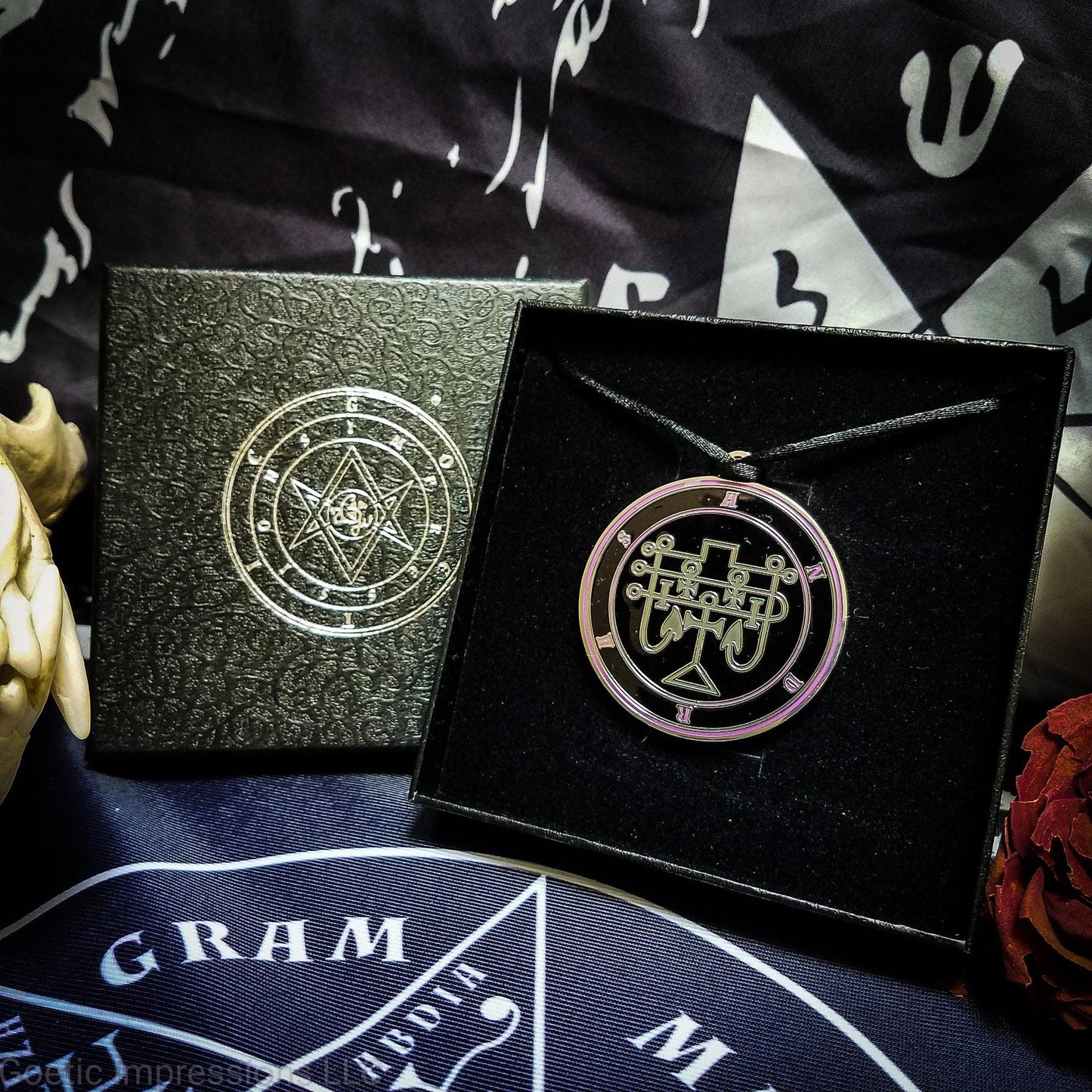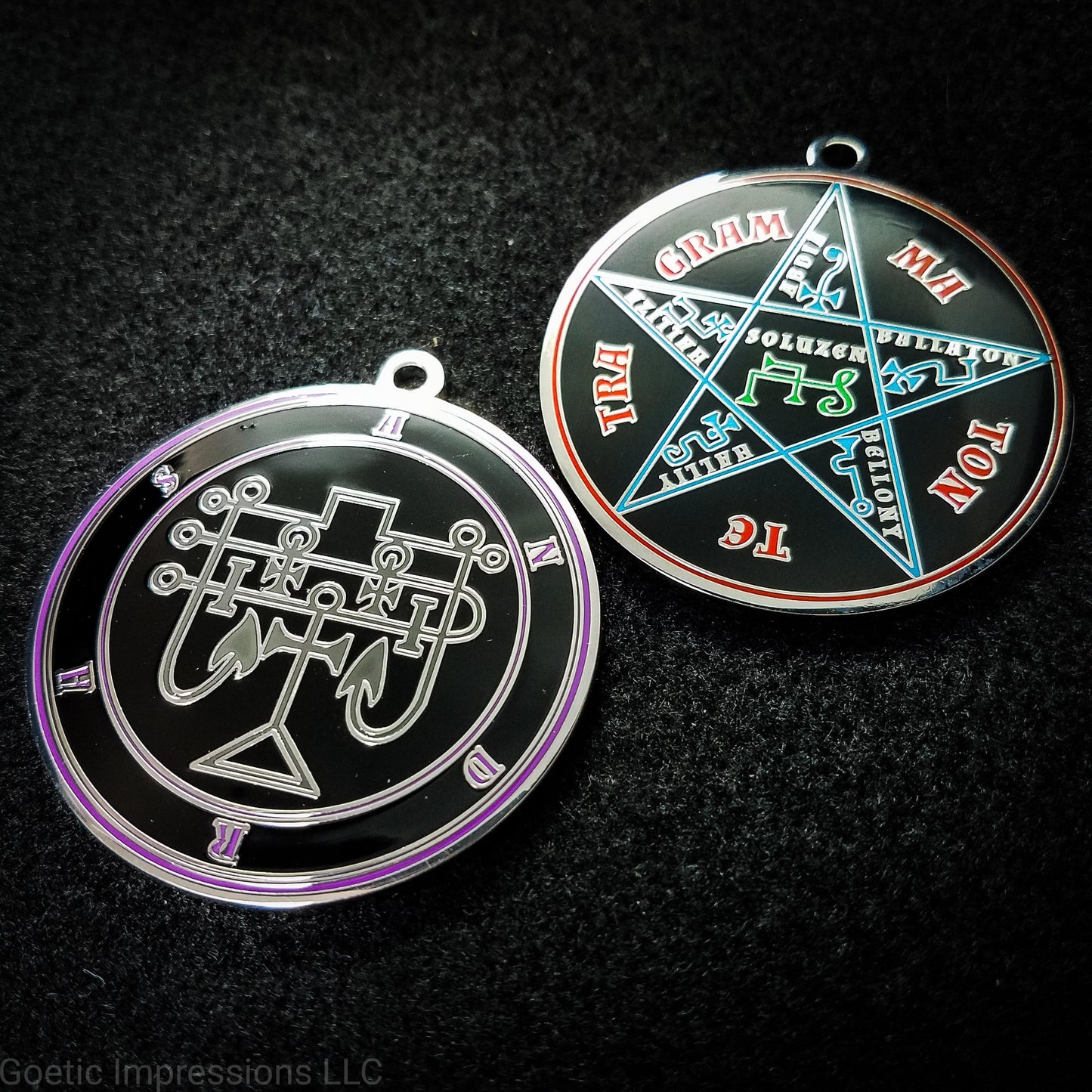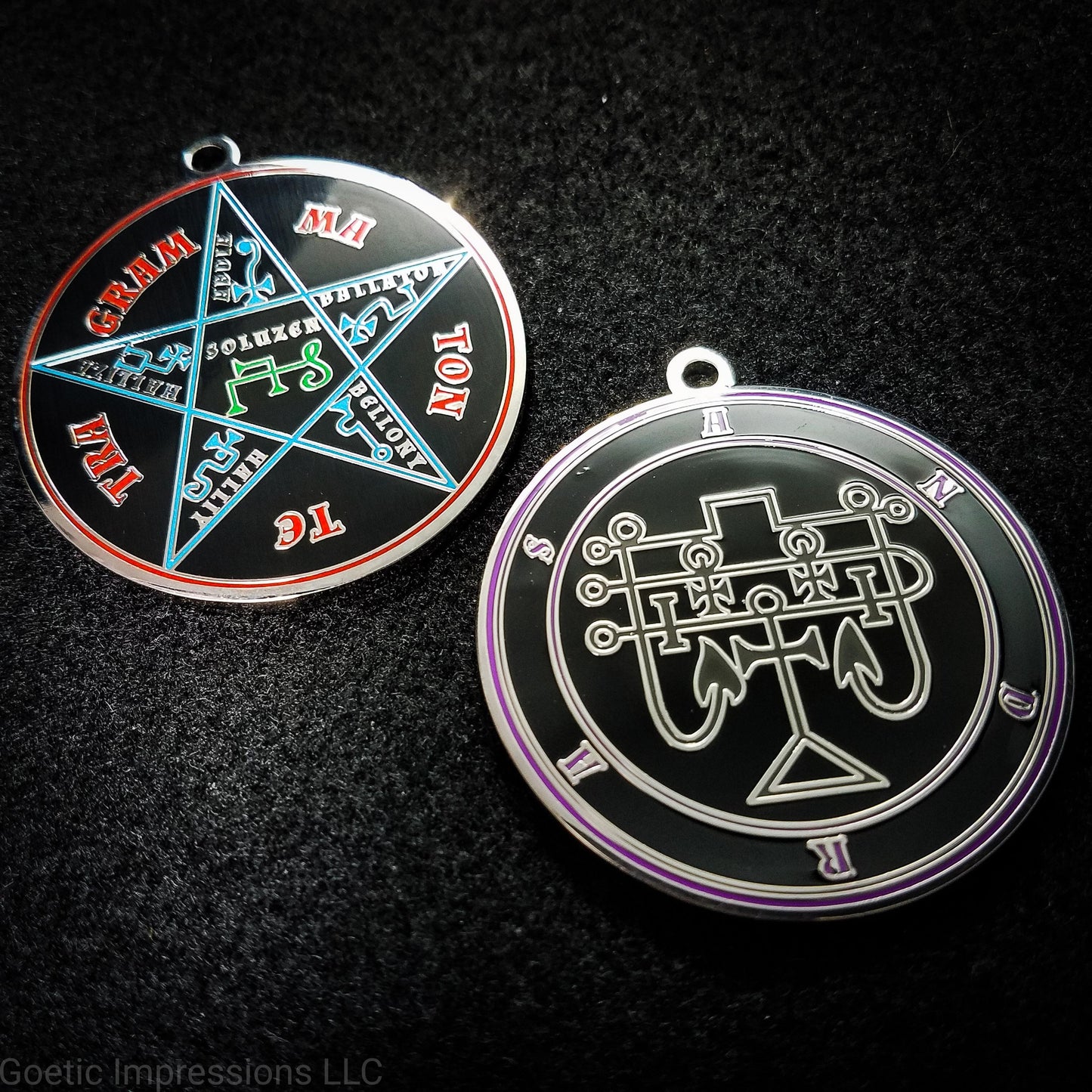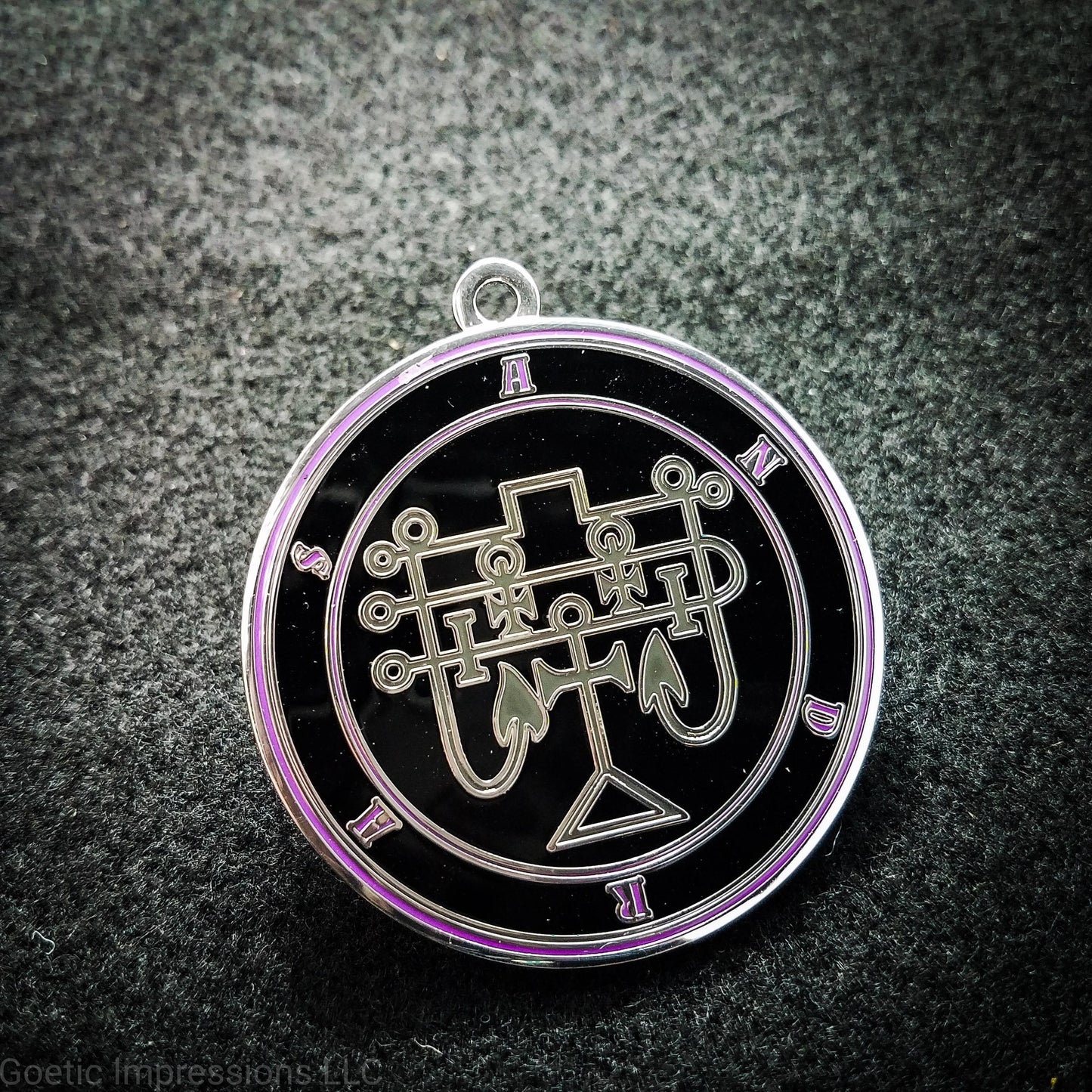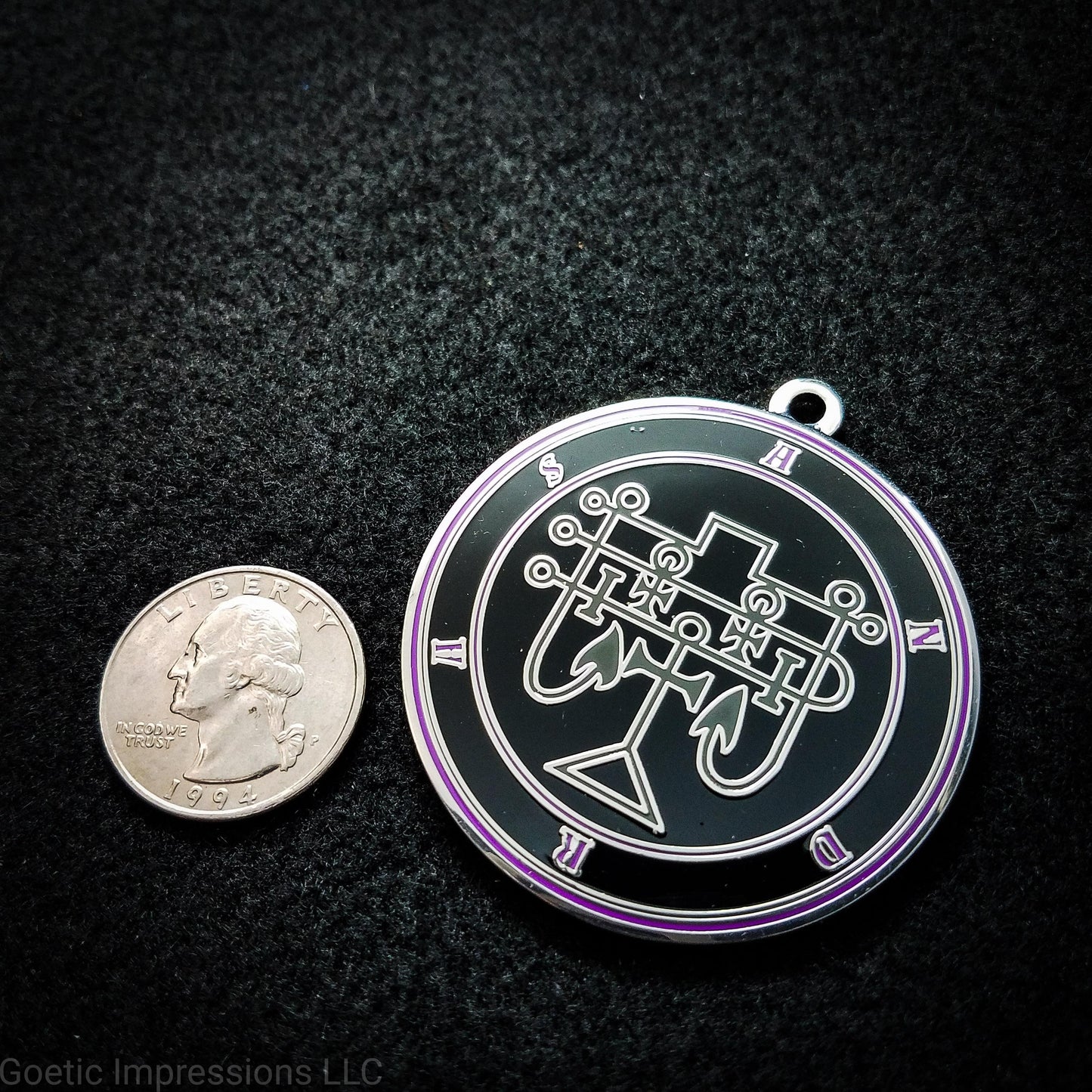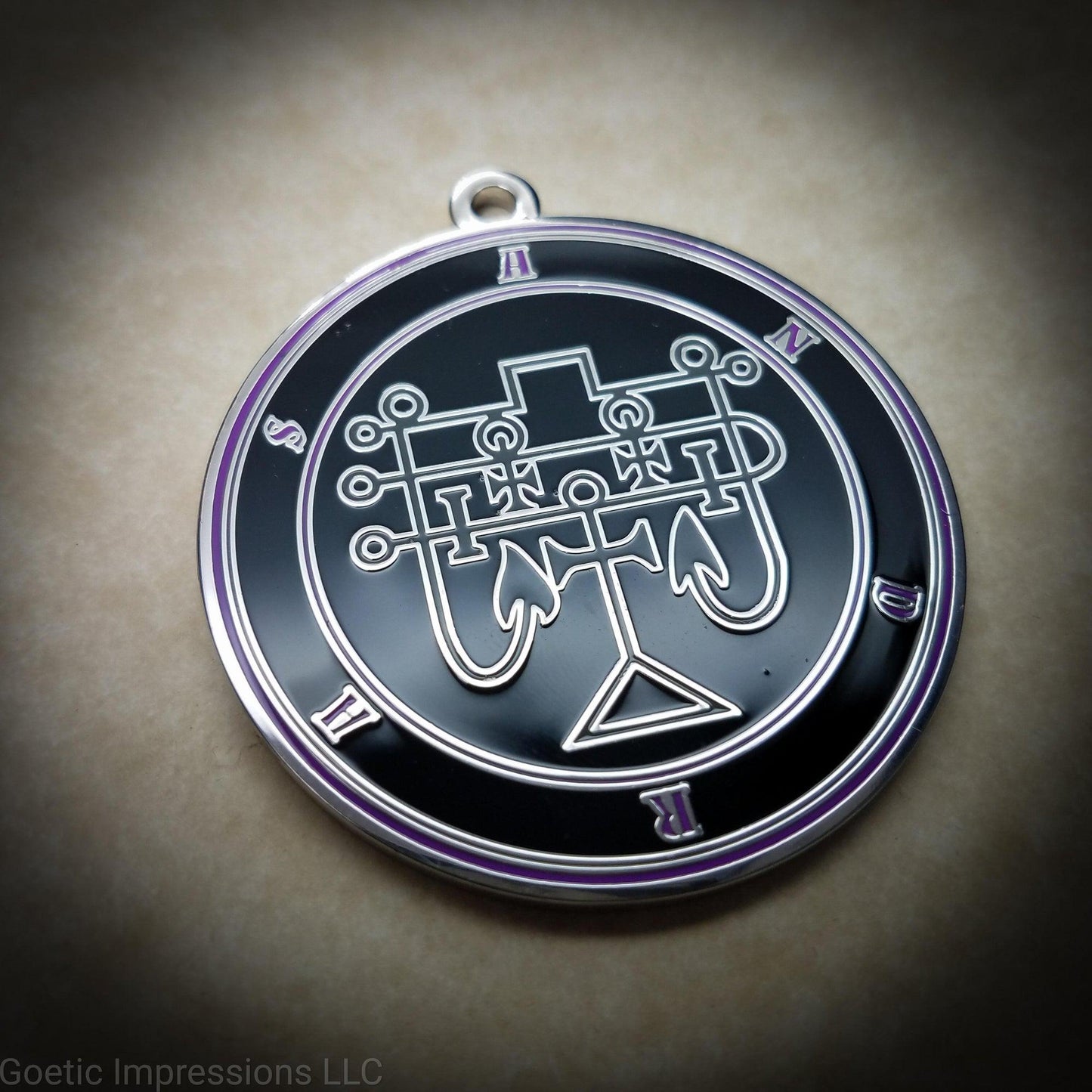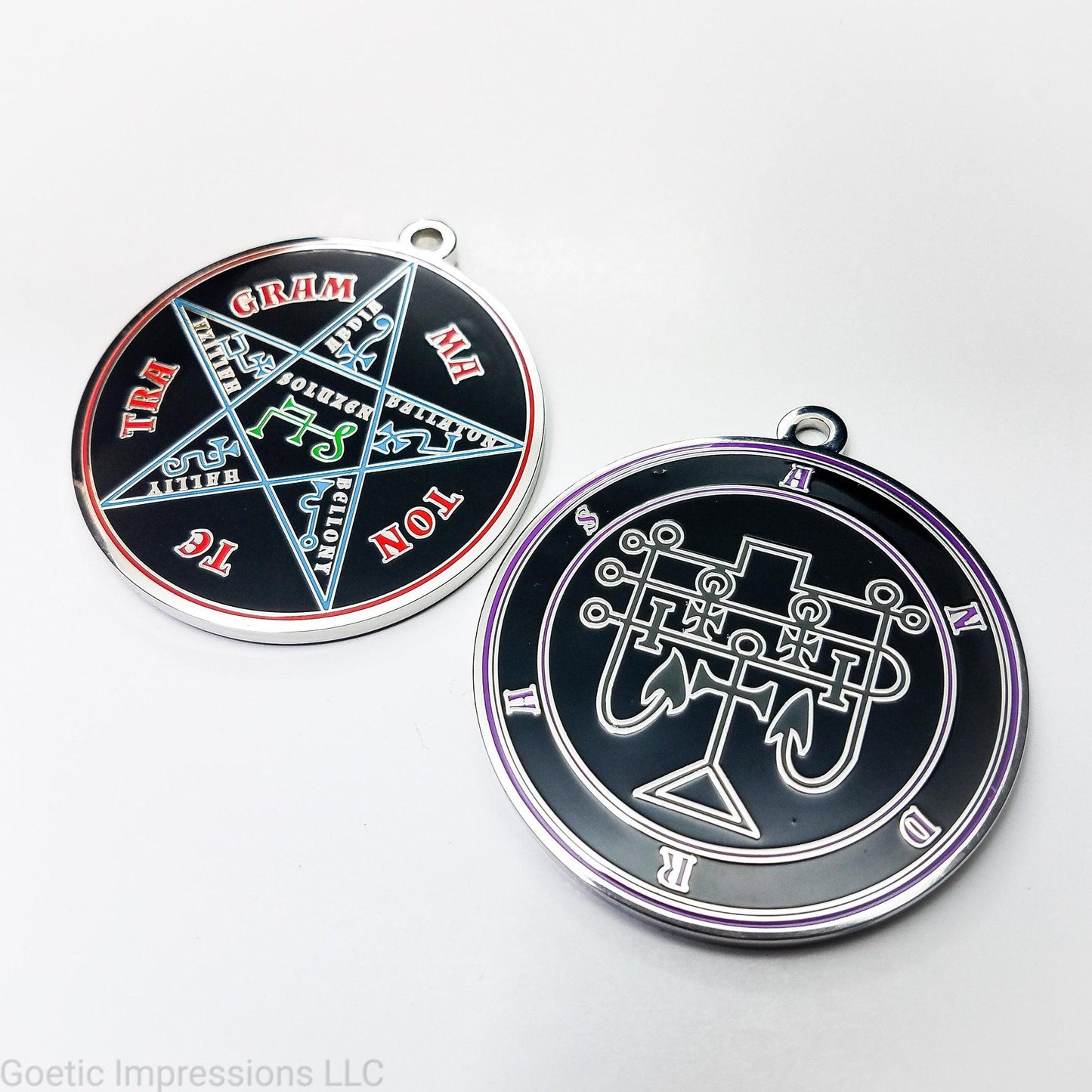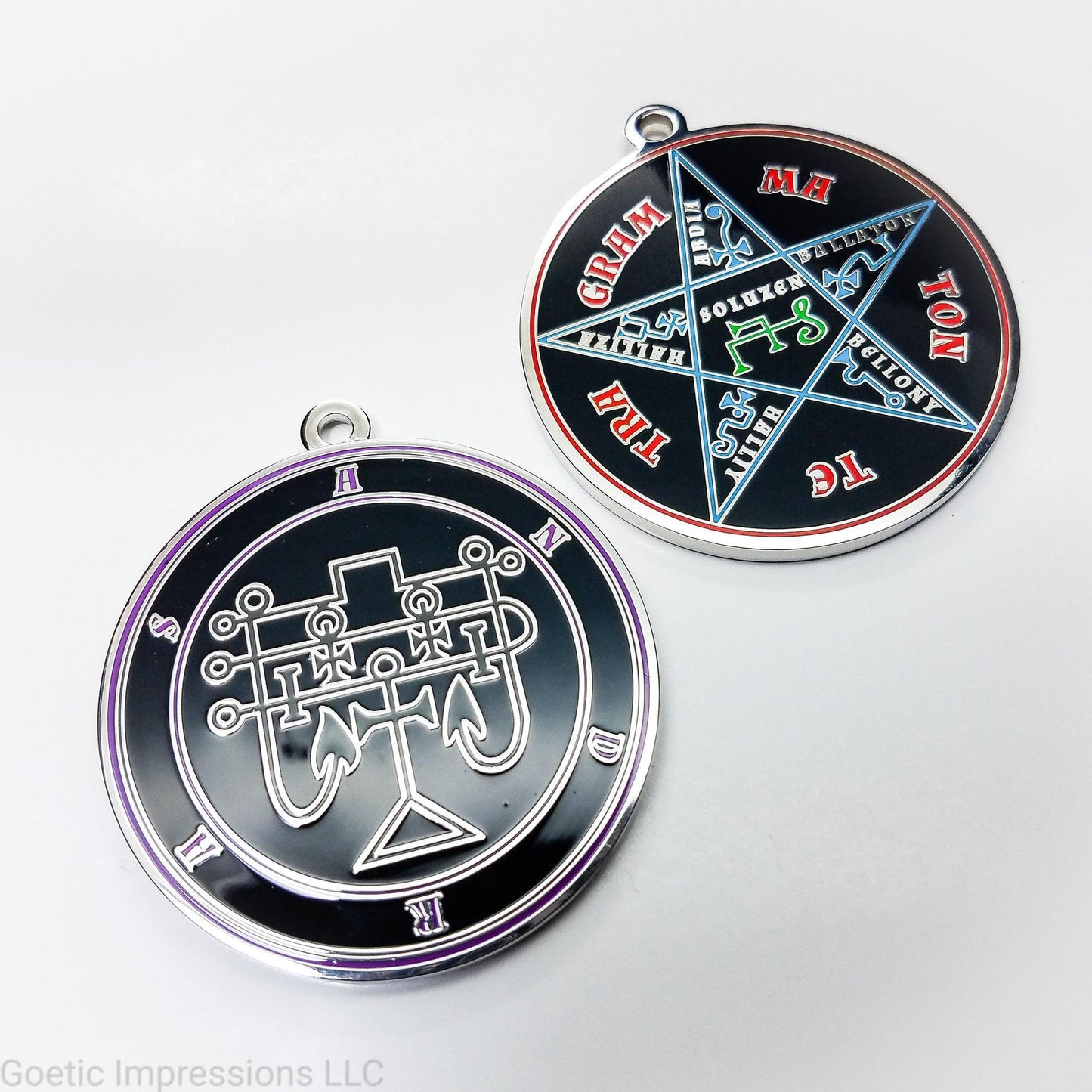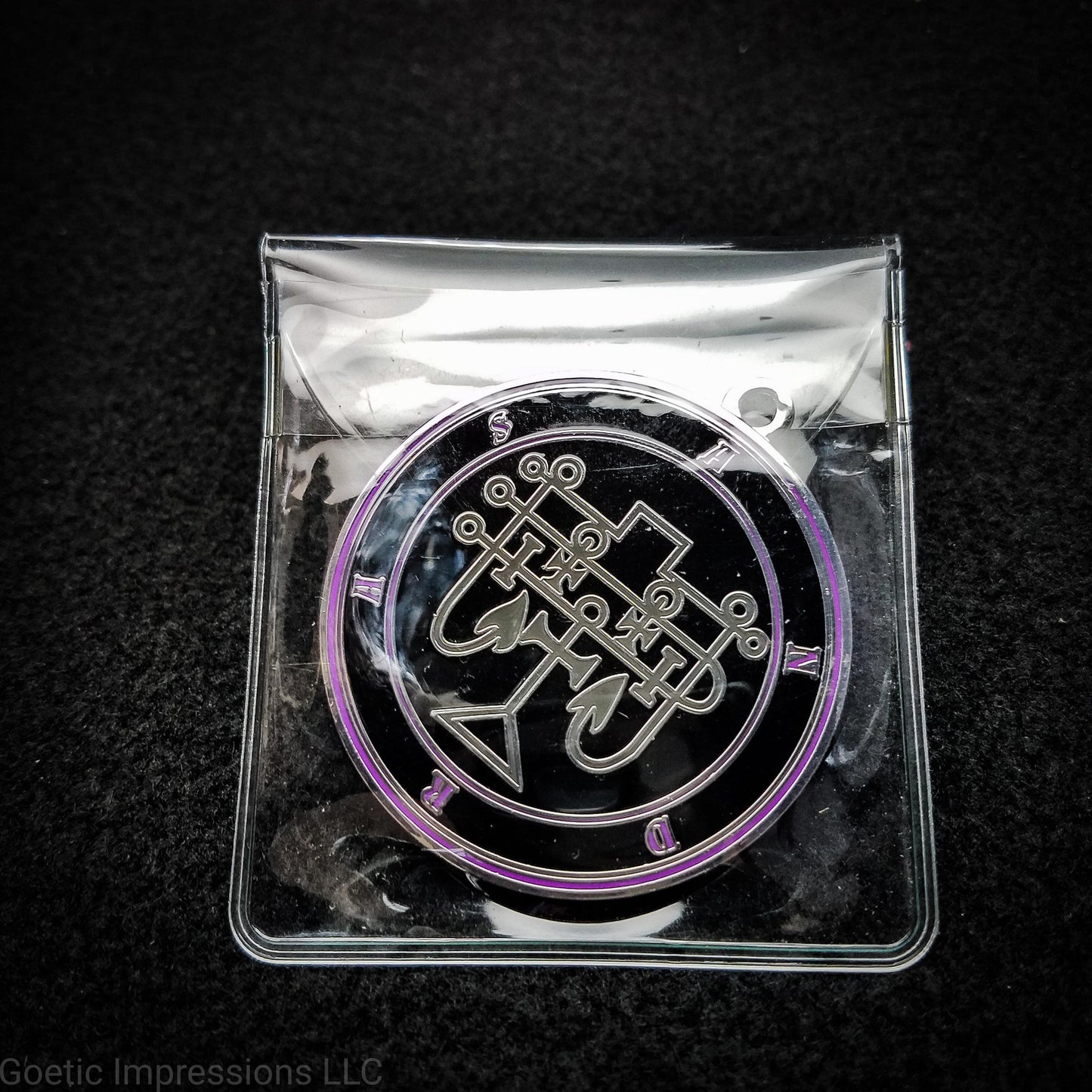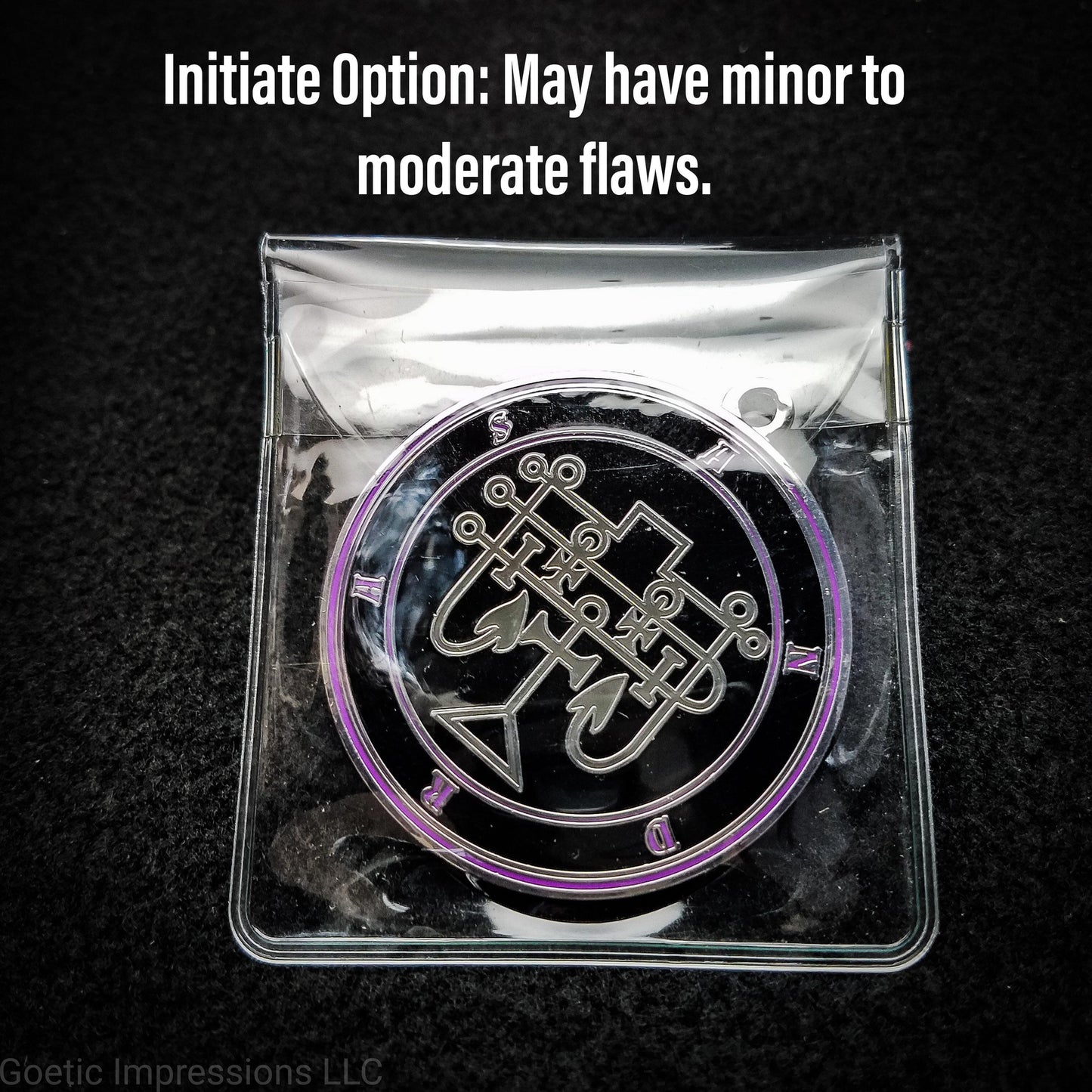 5 stars review from Tiffany
this went beyond expectations. the amulet is decently heavy, finely crafted, and beautifully packaged. i even received a little card with my chosen spirit's name and passage from the lesser key; as well as a holographic sticker of the shop which i promptly added to my laptop. shipping was incredibly fast and i was even accommodated for a change in my order. i recommend this shop to anyone interested.
Goetic Impressions completed a custom request that arrived in one week! so grateful for this vendor who creates beautiful items for working on this path.
SUPER ENERGY\ COLORS ARE IN A REALM OF IT'S ON ENERGY SPECTRUM\ LOVE THIS SIGIL\
FAST SHIPPING\
NICELY PACKAGED!!!!!!!!!
THANK YOU
AVE