Regular price
Sale price
$35.00 USD
Unit price
per
Sale
Sold out
This Lesser Key of Solomon Goetia sigil pendant features the demon seal of the 49th goetic spirit in the Ars Goetia, Crocell. This talisman is used for the proper working for evoking goetia demons in ceremonial magick. The perfect tool for your goetic rituals to summon the spirit, Crocell.
Features
Pentacle of Solomon on reverse side for accurate ritual protection.
Symbolic Color Representation
Soft Enamel
2" (50.8 millimeters) in diameter
3mm thick.
Brass Plated
Options
Magus Option – comes with a premium quality Goetia Sigil Necklace with 30 inch cord string, and a Goetic Impressions box.
Adept Option - comes with a premium quality medallion, and a vinyl pouch for shipping.
Initiate Option - comes with a medallion with some minor to moderate defects and infill issues, and a vinyl shipping pouch. These still look great and you get a sizable discount! 
Please handle with care - not a toy.
In The Lesser Key of Solomon Crocell is described as: "The Forty-ninth Spirit is Crocell, or Crokel. He appeareth in the Form of an Angel. He is a Duke Great and Strong, speaking something Mystically of Hidden Things. He teacheth the Art of Geometry and the Liberal Sciences. He, at the Command of the Exorcist, will produce Great Noises like the Rushings of many Waters, although there be none. He warmeth Waters, and discovereth Baths. He was of the Order of Potestates, or Powers, before his fall, as he declared unto the King Solomon. He governeth 48 Legions of Spirits."
Check out more medallions here

Share
View full details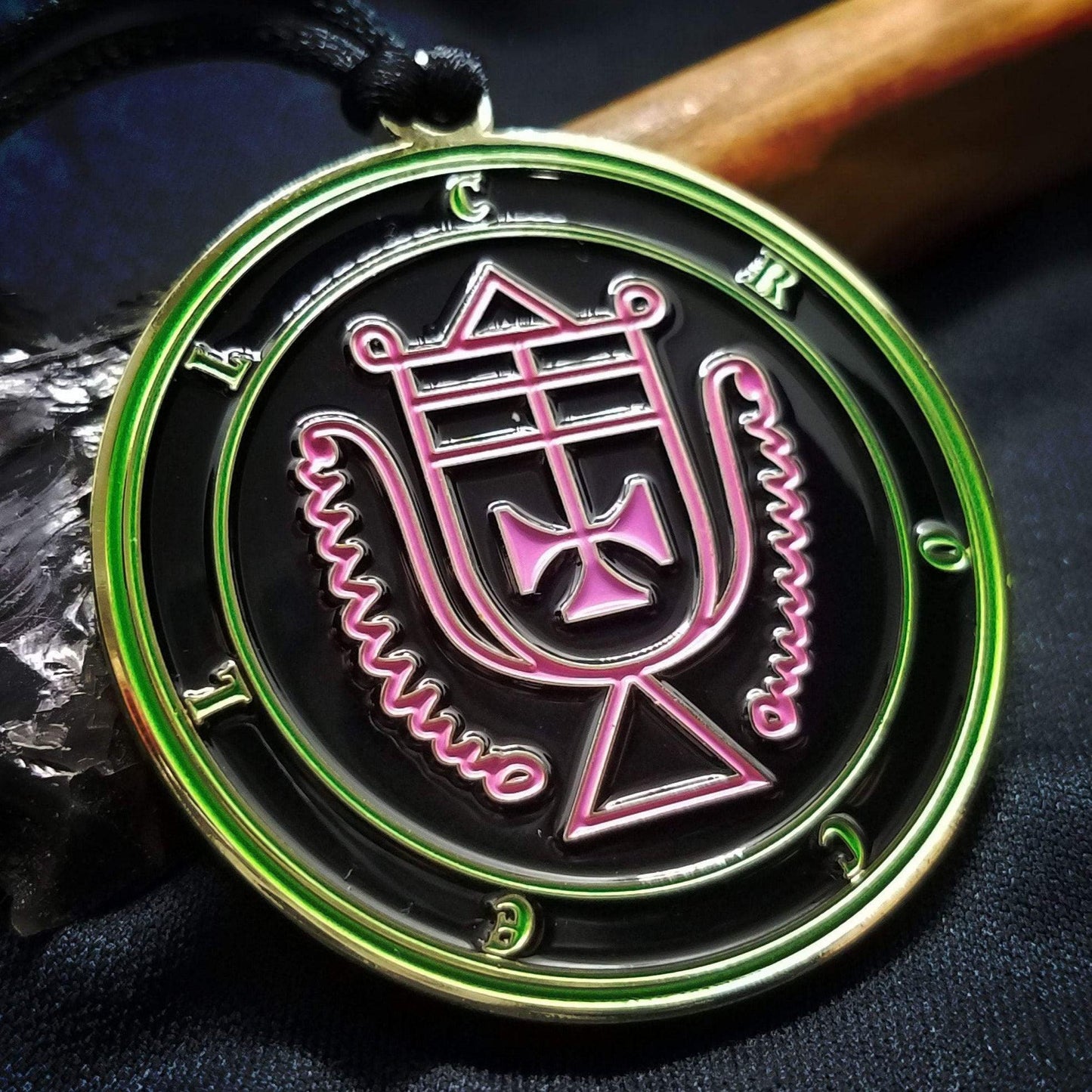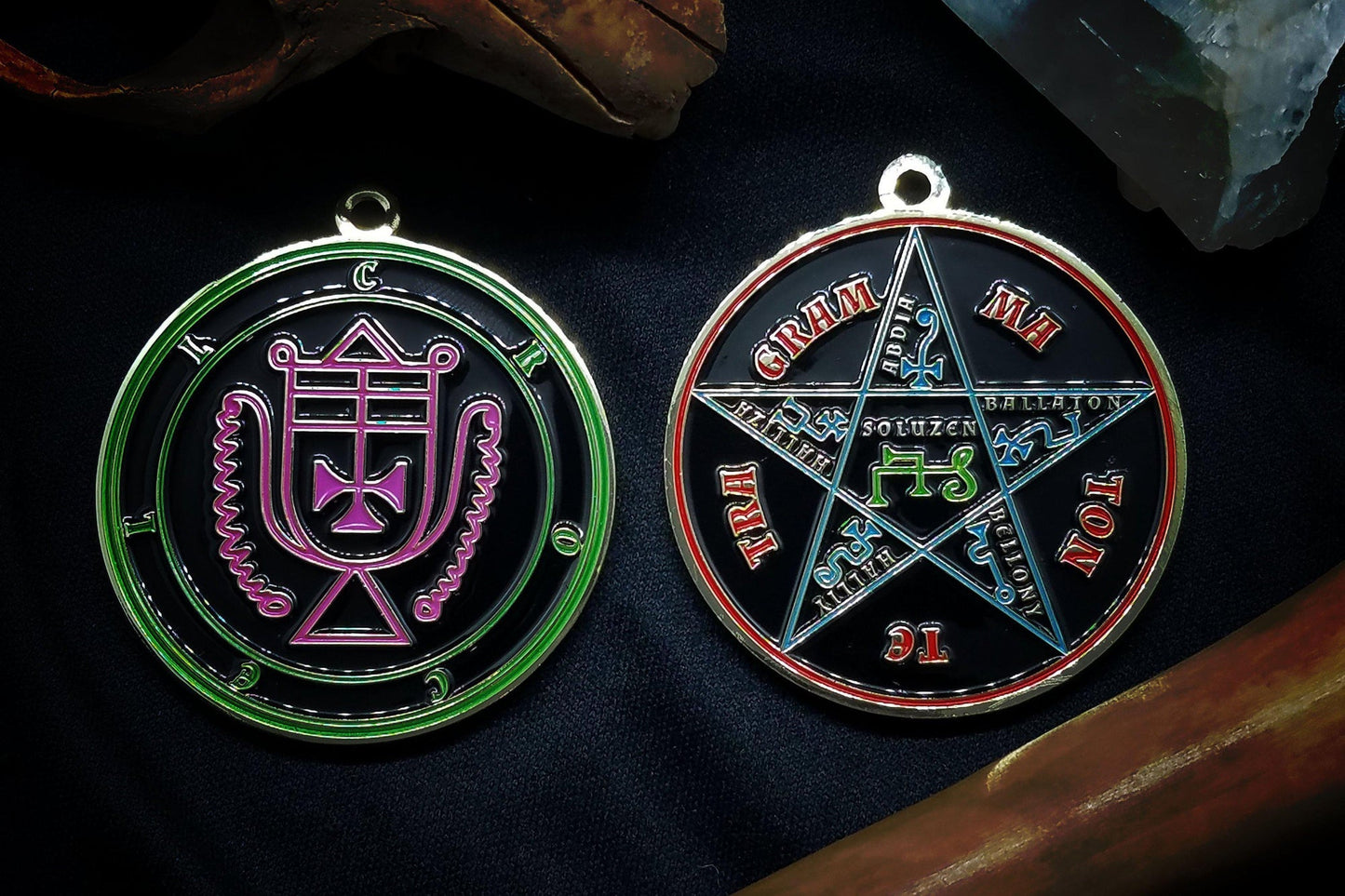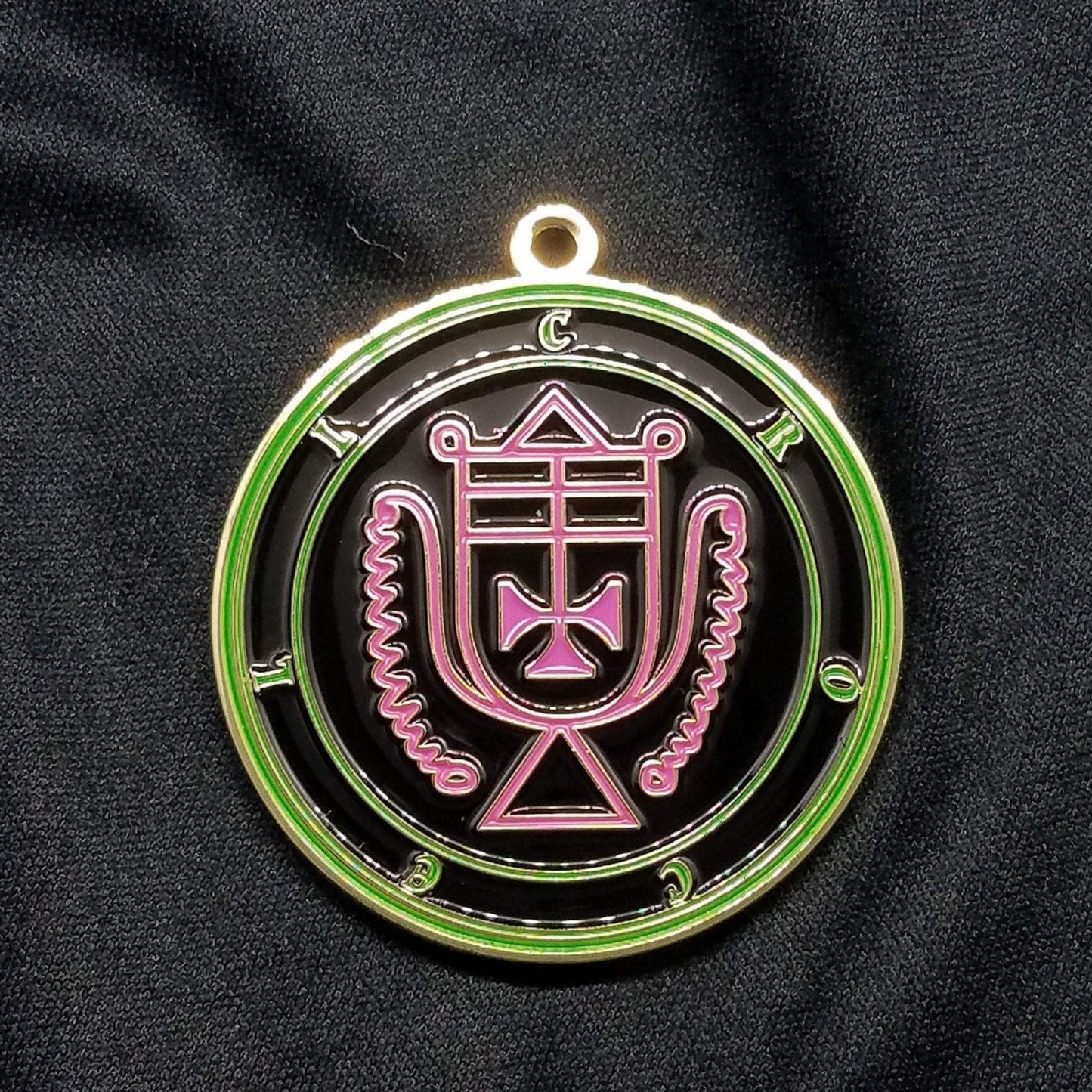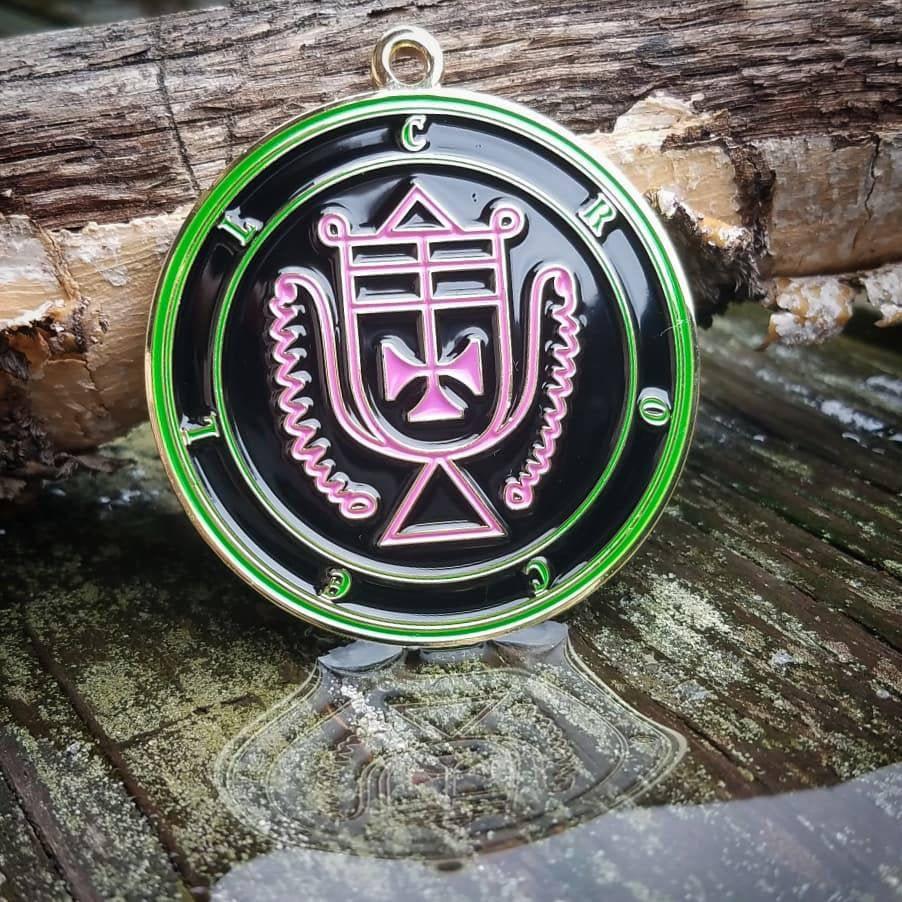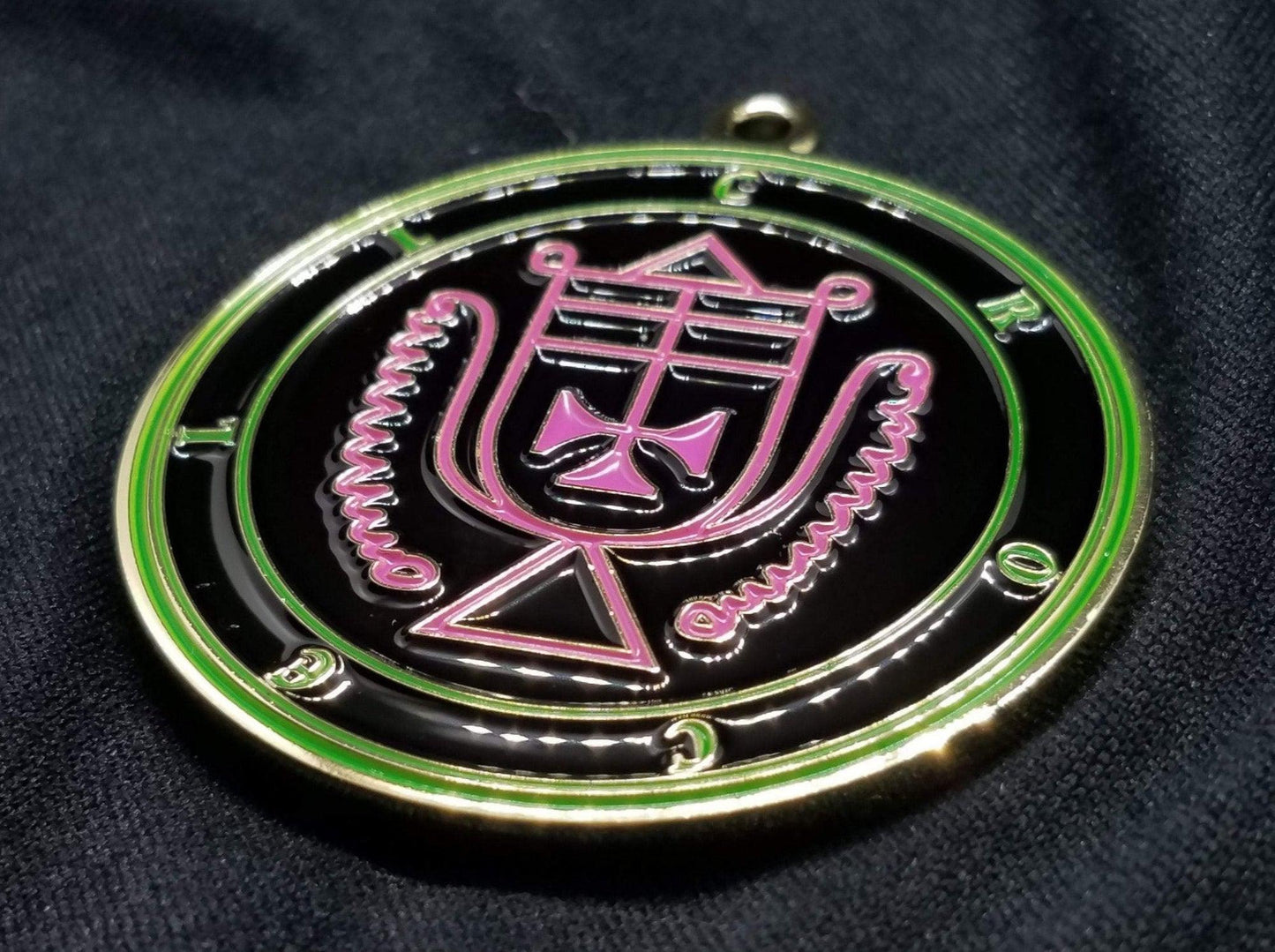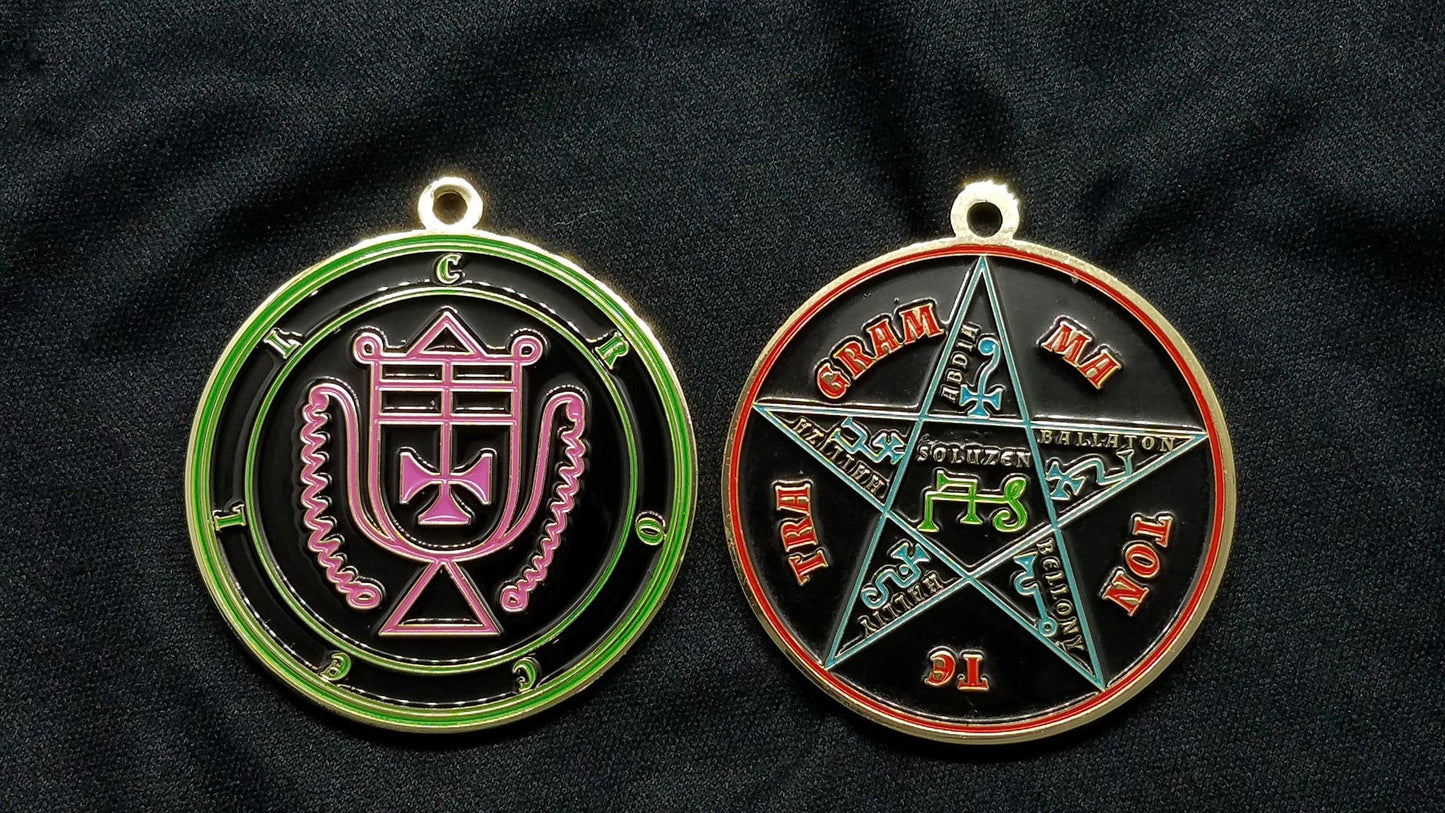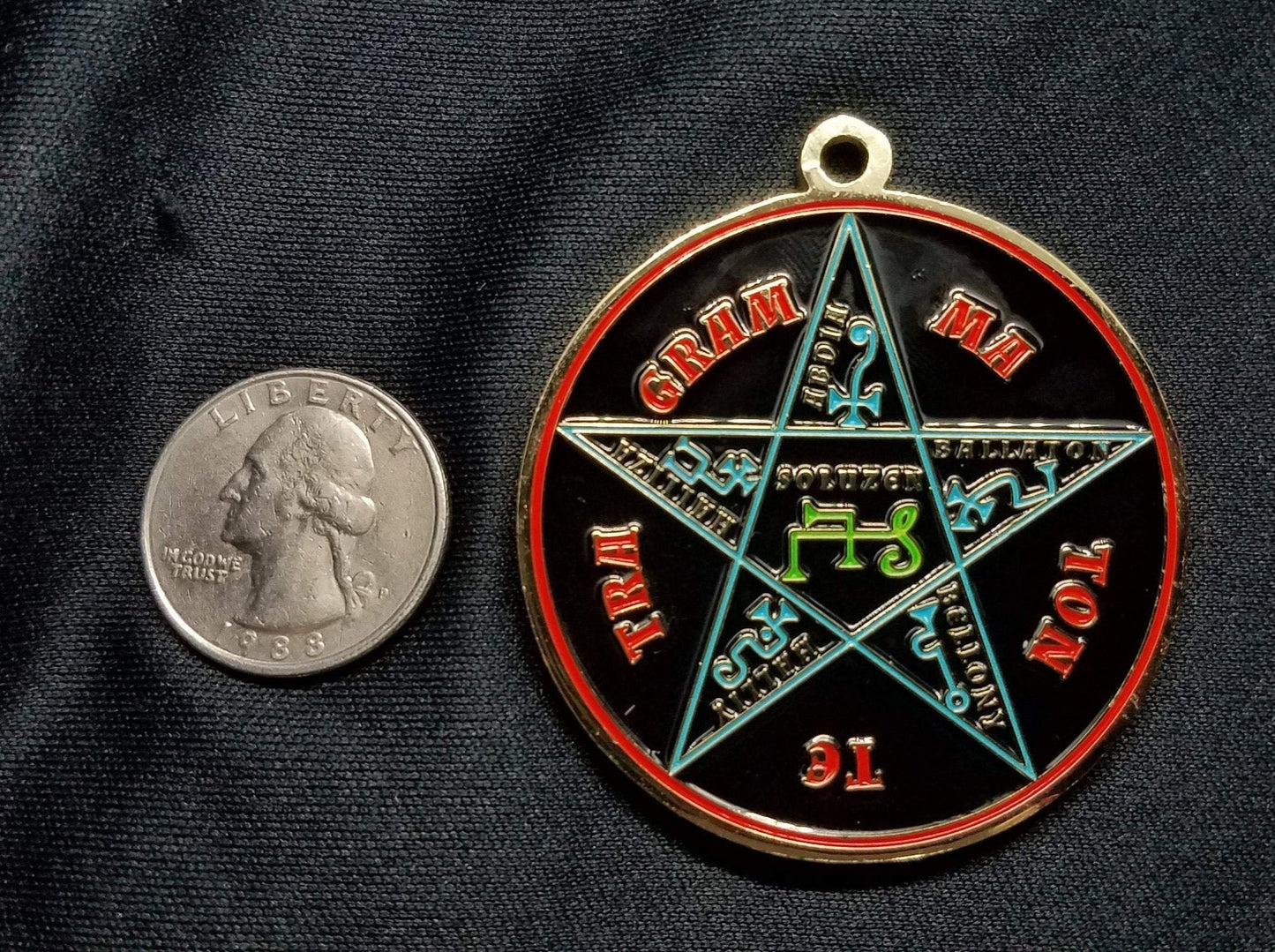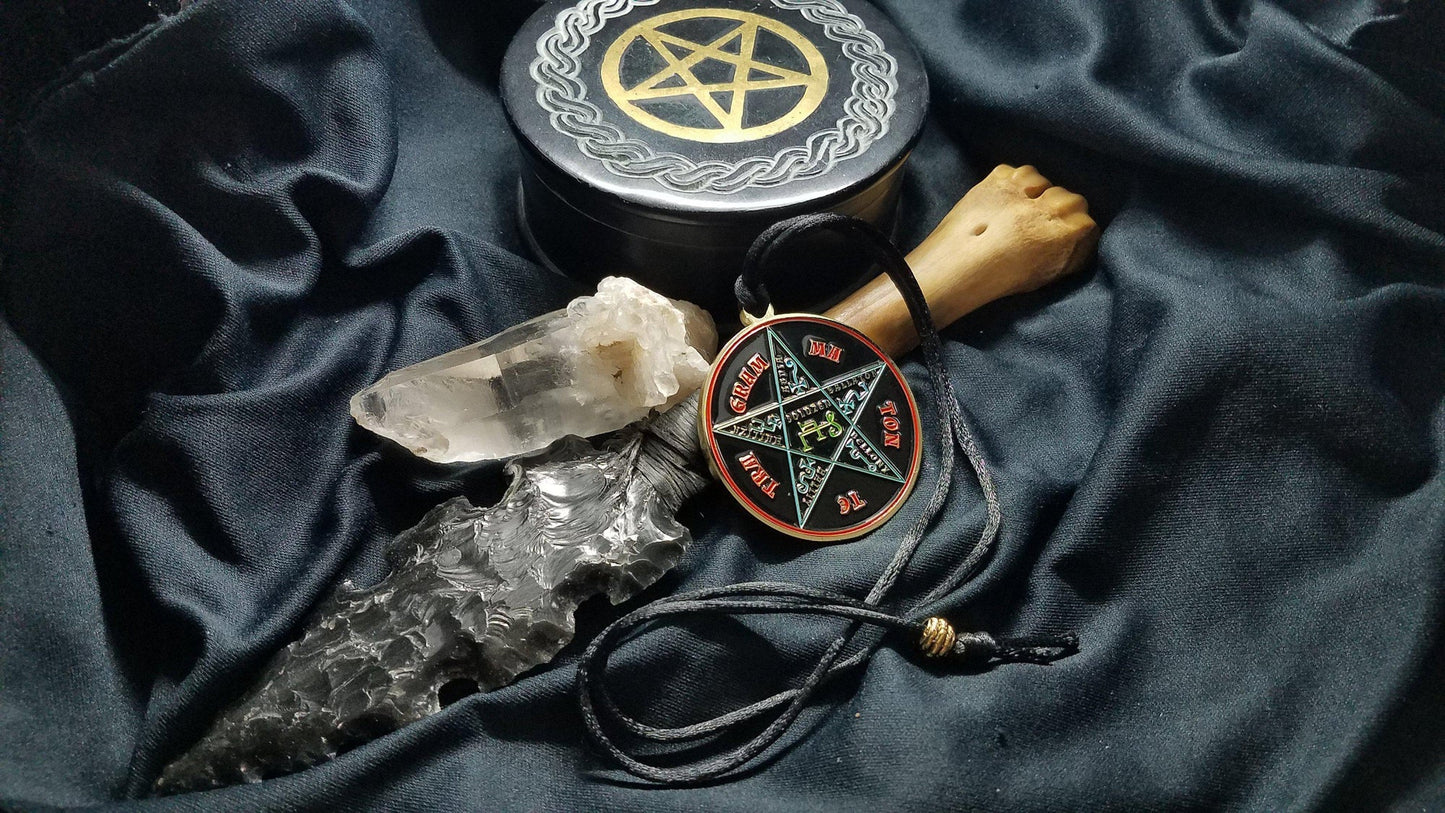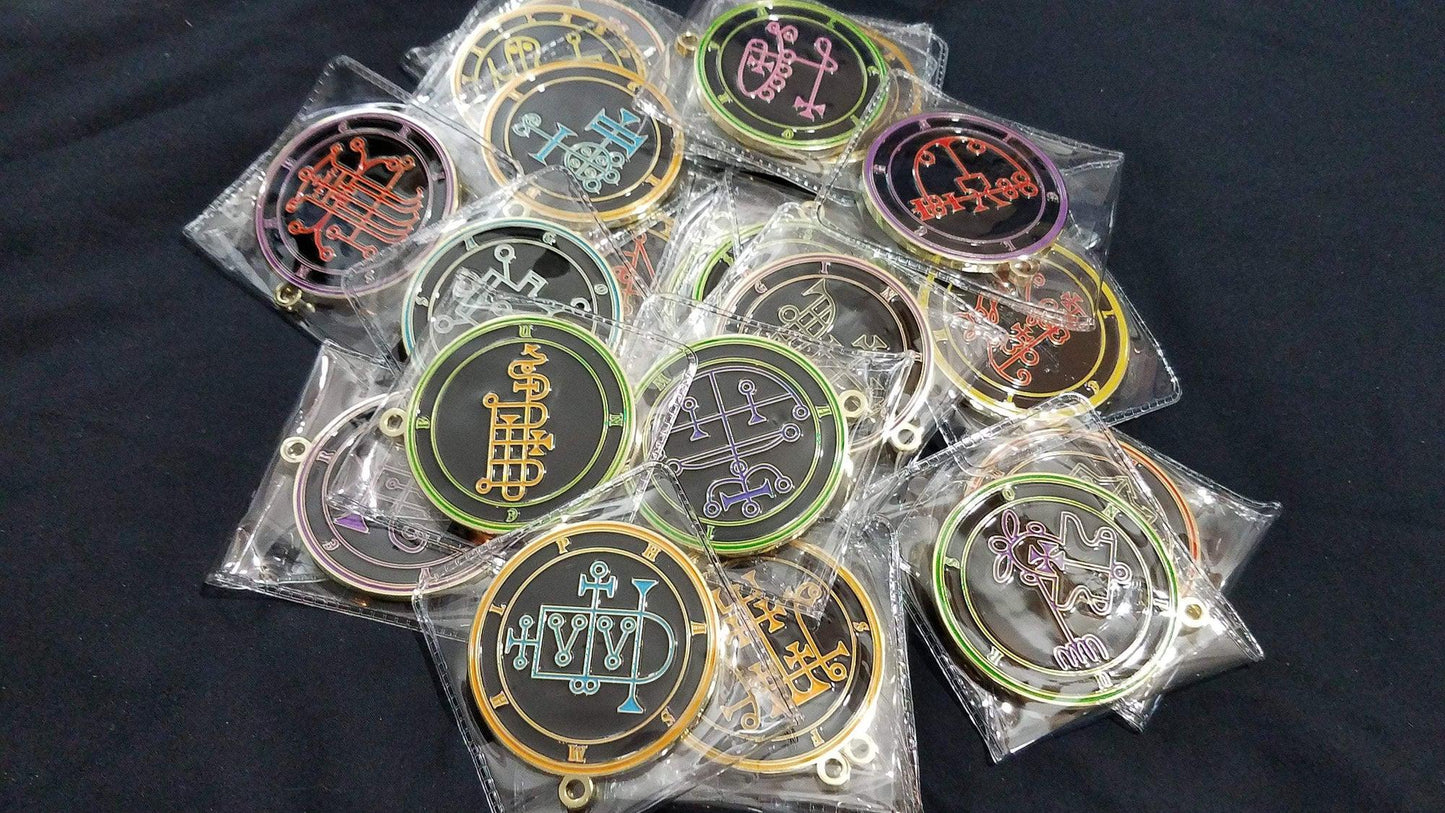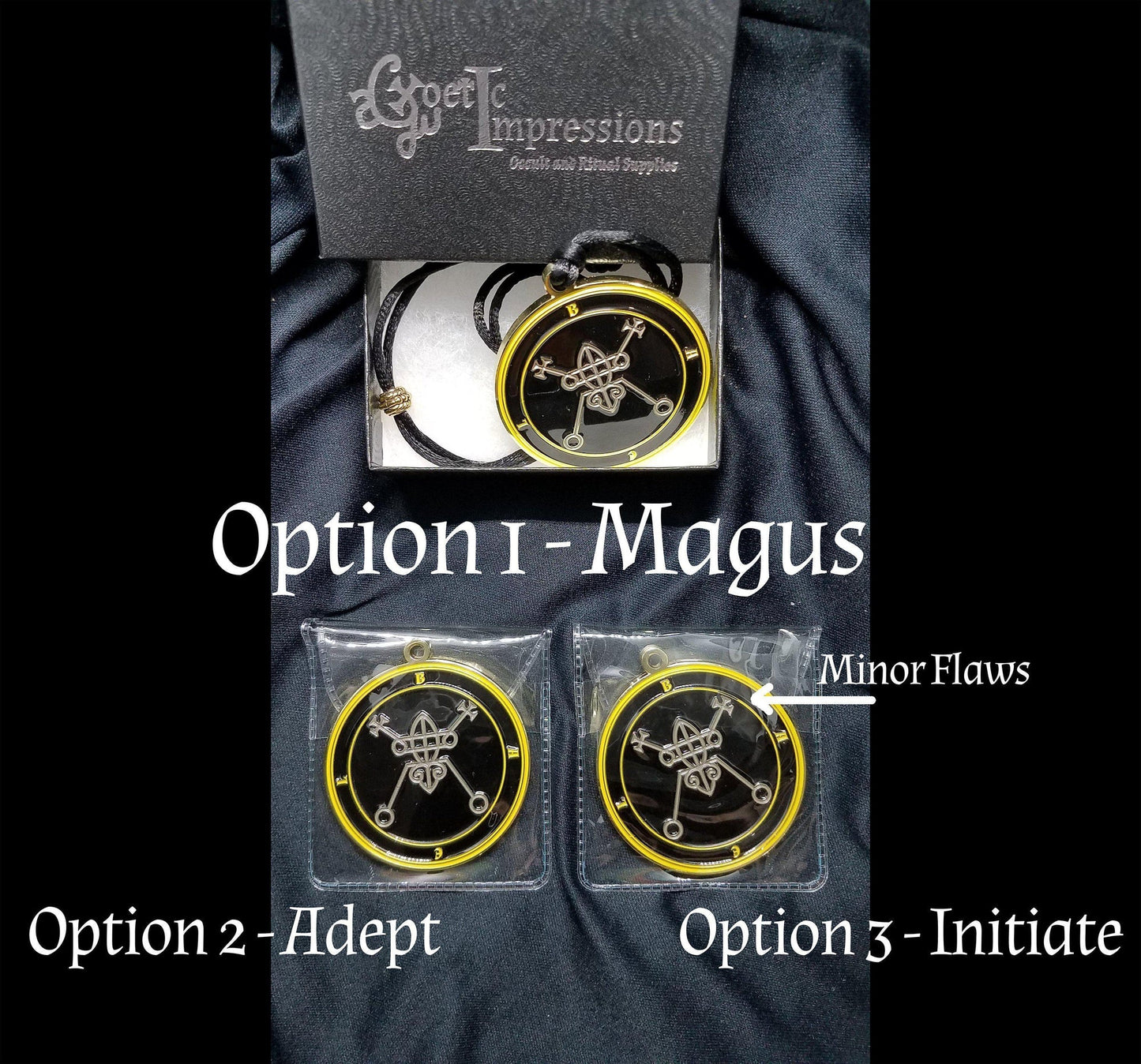 Gorgeous!!! Shipping timely! I will be back!
Hi I love wearing this necklace when I work on logic games for the lsat . A person must do well on the lsat to get into law school.I feel that with this necklace and with the help of crocell I will pass the lsat and get into law school
Love the quality and practical use for rituals!