Regular price
Sale price
$30.00 USD
Unit price
per
Sale
Sold out
This Lesser Key of Solomon goetia sigil pendant features the demon seal of the 28th goetic spirit in the Ars Goetia, Berith. This talisman is used for the proper working for evoking goetia demons in ceremonial magick. The perfect tool for your goetic rituals to summon the spirit, Berith.
Features
Pentacle of Solomon on reverse side for accurate ritual protection.
Symbolic Color Representation
Soft Enamel
2" (50.8 millimeters) in diameter
3mm thick.
Brass Plated
Options
Magus Option - comes with a premium quality Goetia Sigil Necklace with 30 inch cord string, and a Goetic Impressions box.
Adept Option - comes with a premium quality medallion, and a vinyl pouch for shipping.
Initiate Option - comes with a medallion with some minor to moderate defects and infill issues, and a vinyl shipping pouch. These still look great and you get a sizable discount! 
Please handle with care - not a toy.
In The Lesser Key of Solomon Berith is described as: "The Twenty-eighth Spirit in Order, as Solomon bound them, is named Berith. He is a Mighty, Great, and Terrible Duke. He hath two other Names given unto him by men of later times, viz.: BEALE, or BEAL, and BOFRY or BOLFRY. He appeareth in the Form of a Soldier with Red Clothing, riding upon a Red Horse, and having a Crown of Gold upon his head. He giveth true answers, Past, Present, and to Come. Thou must make use of a Ring in calling him forth, as is before spoken of regarding Beleth. 3 He can turn all metals into Gold. He can give Dignities, and can confirm them unto Man. He speaketh with a very clear and subtle Voice. He governeth 26 Legions of Spirits."
Share
View full details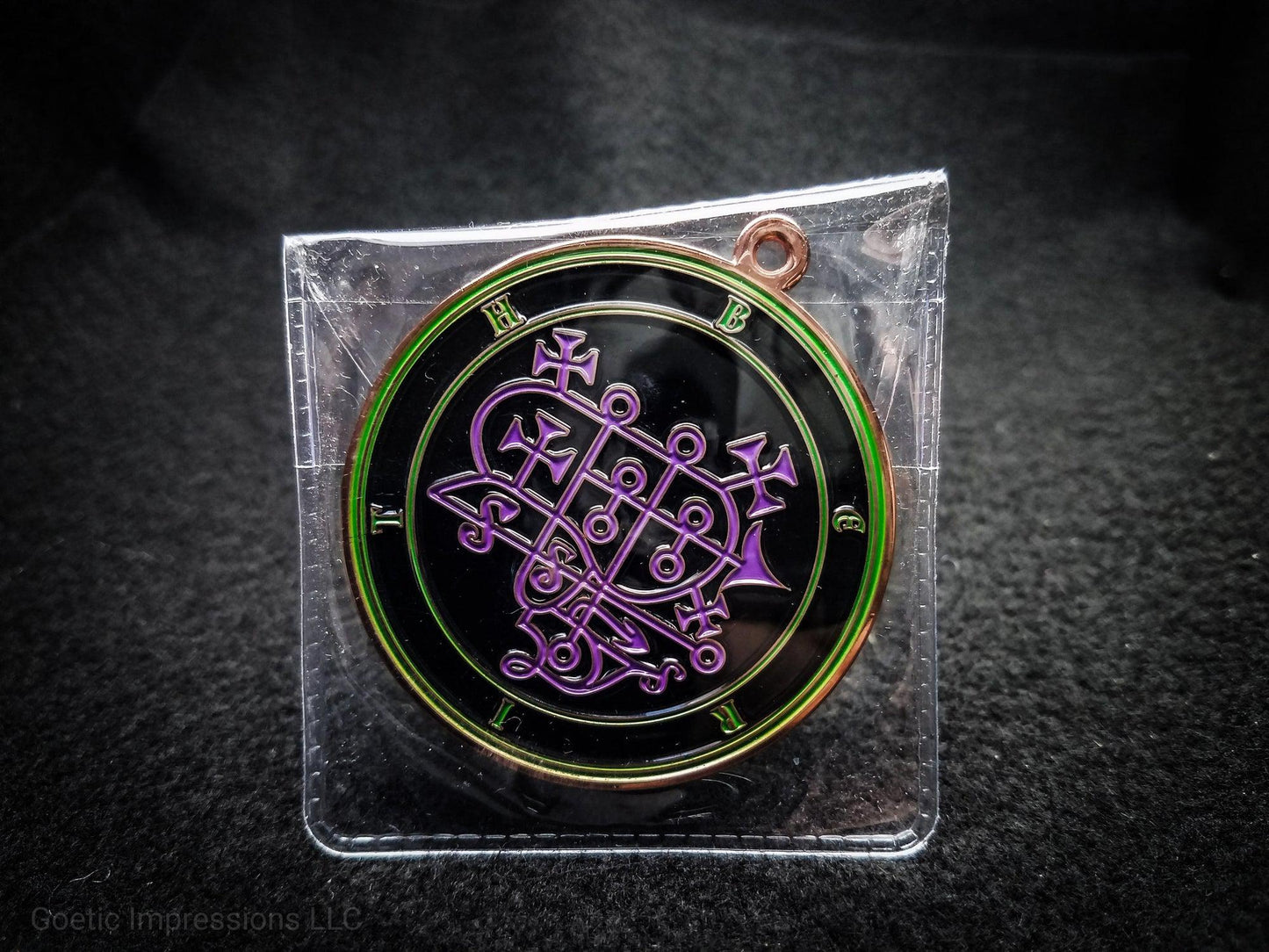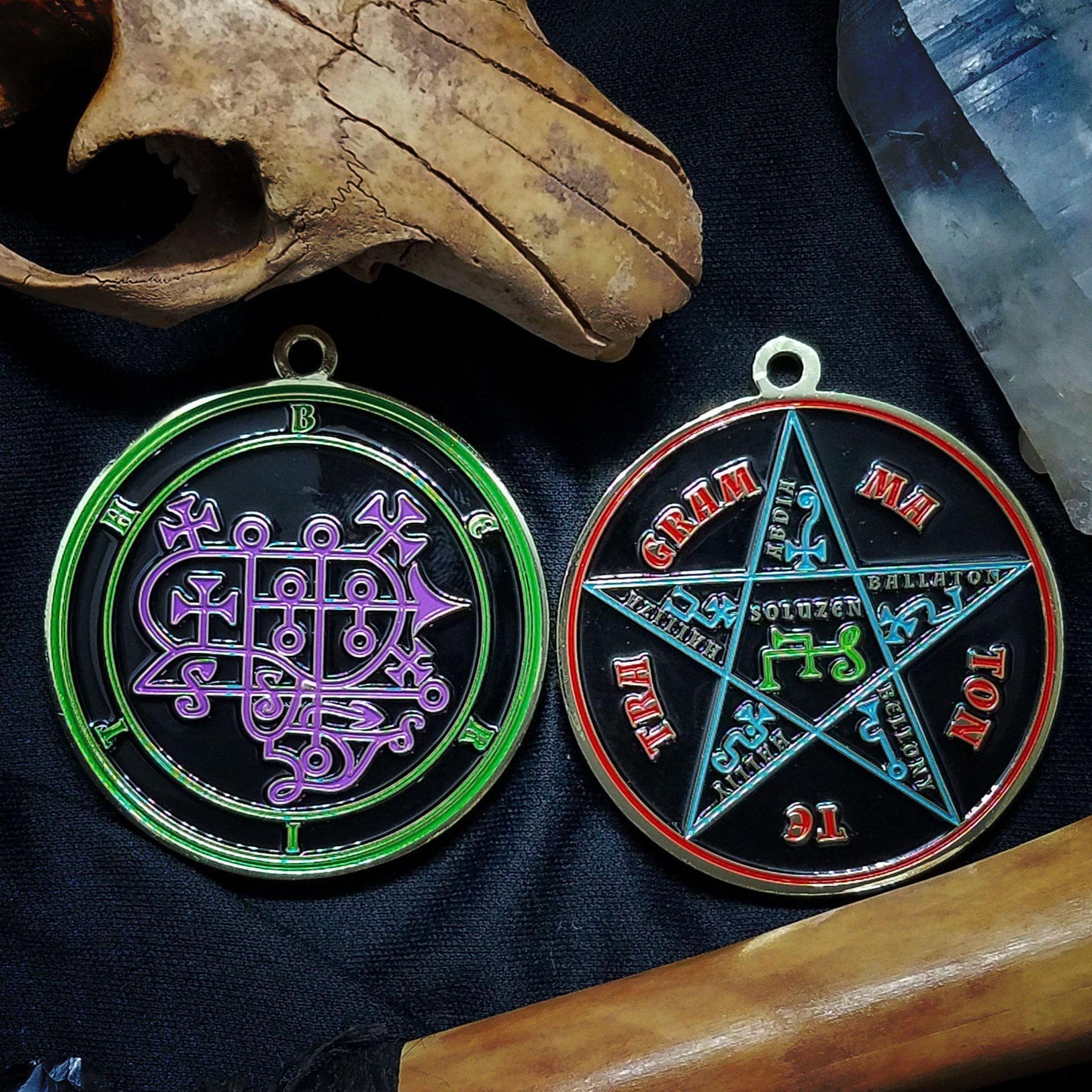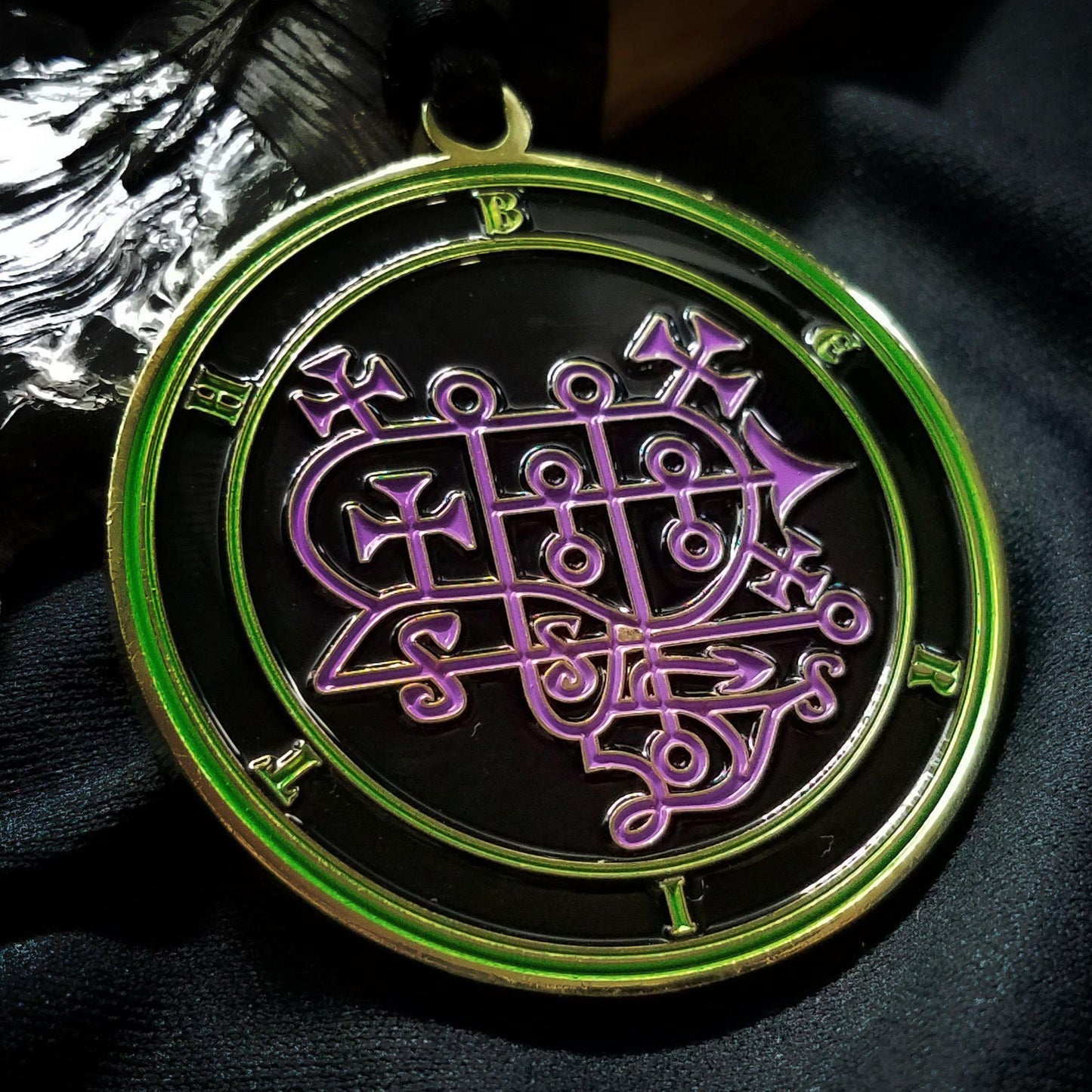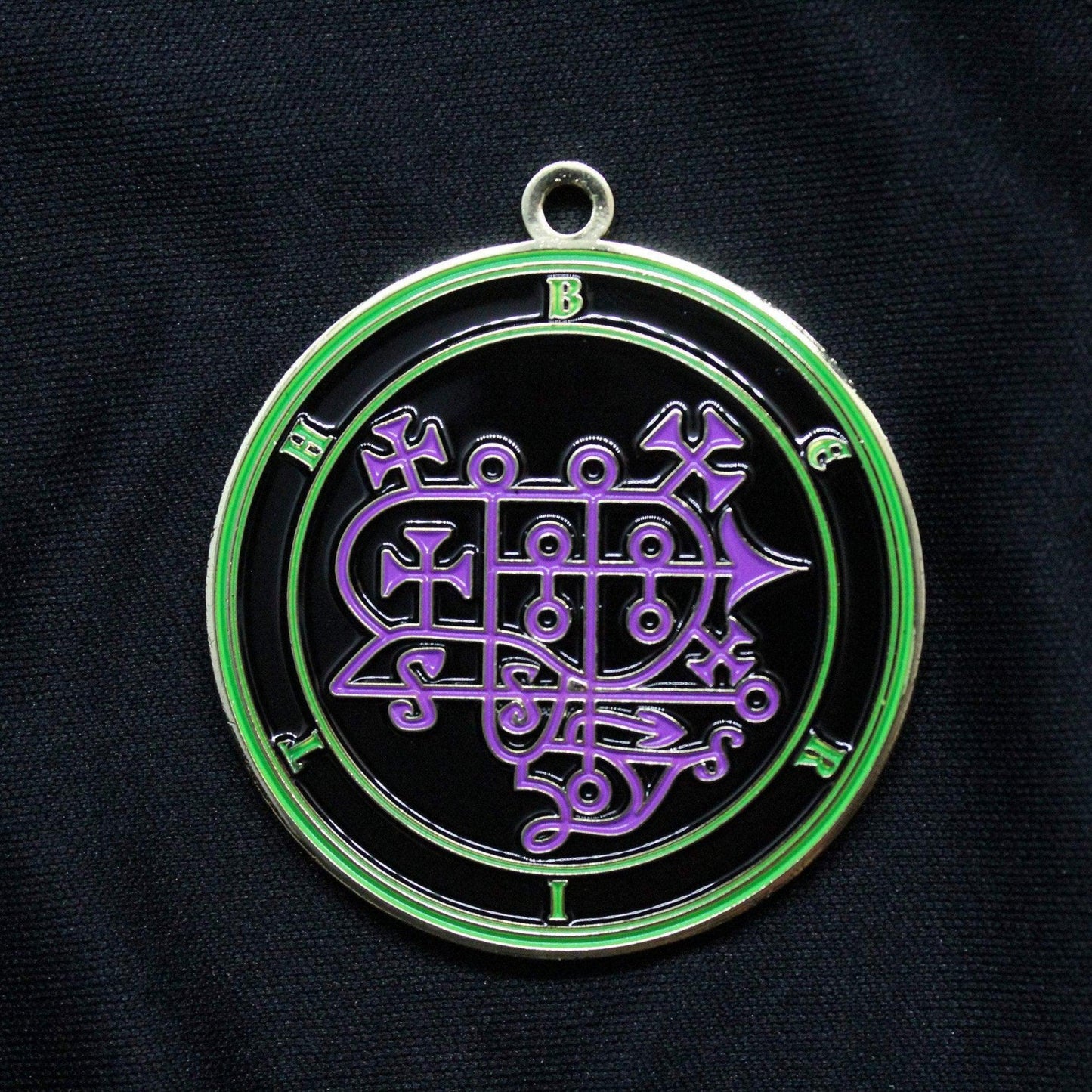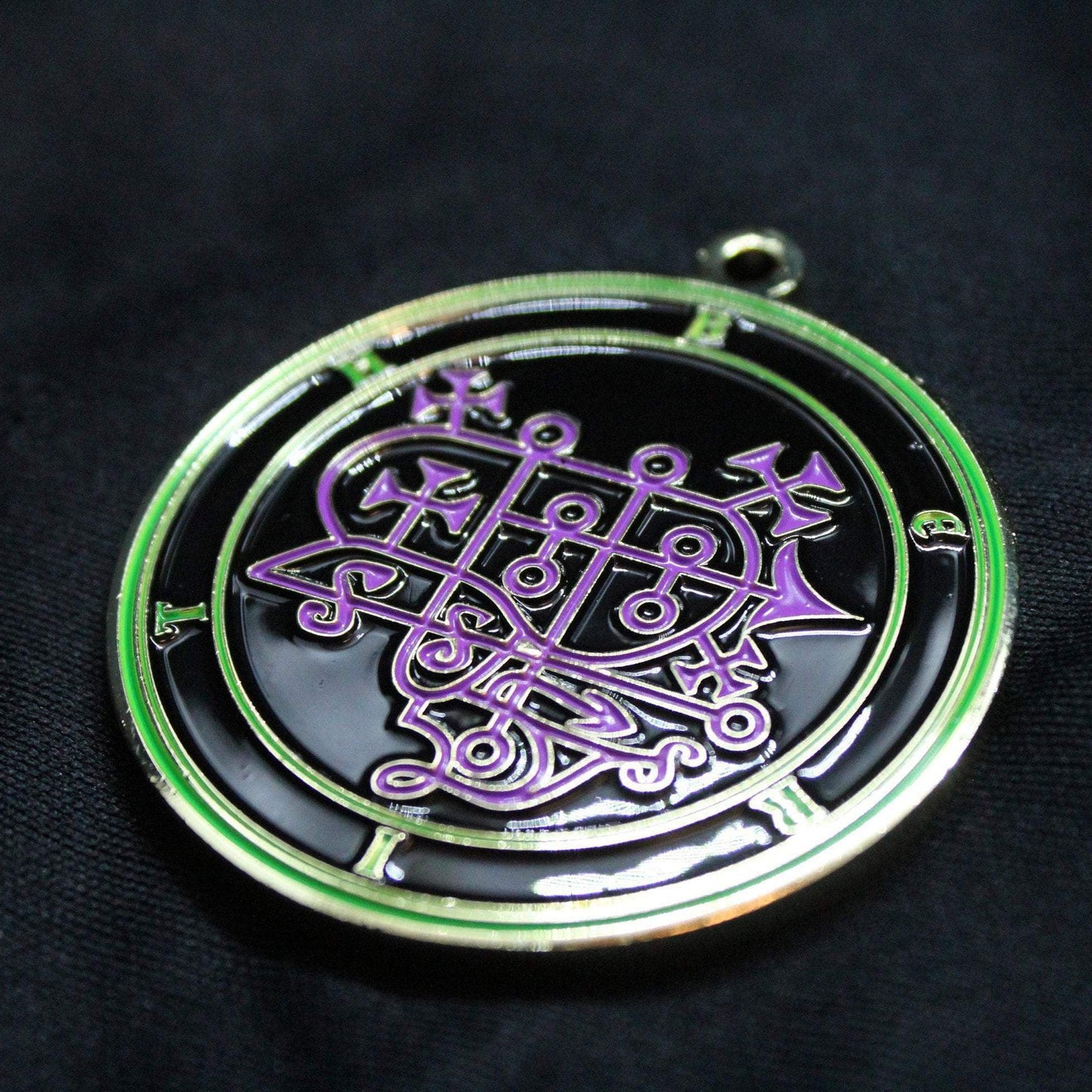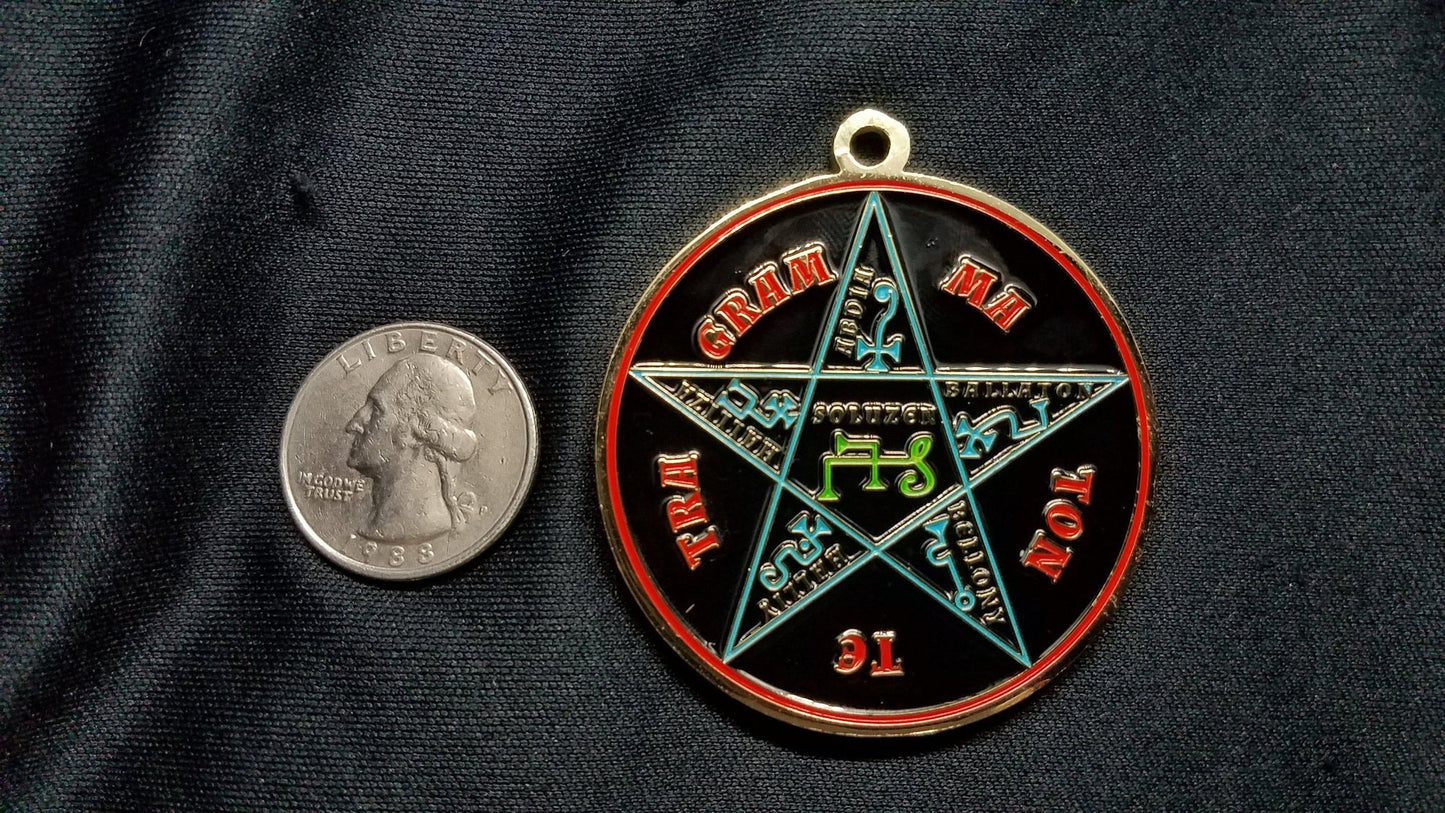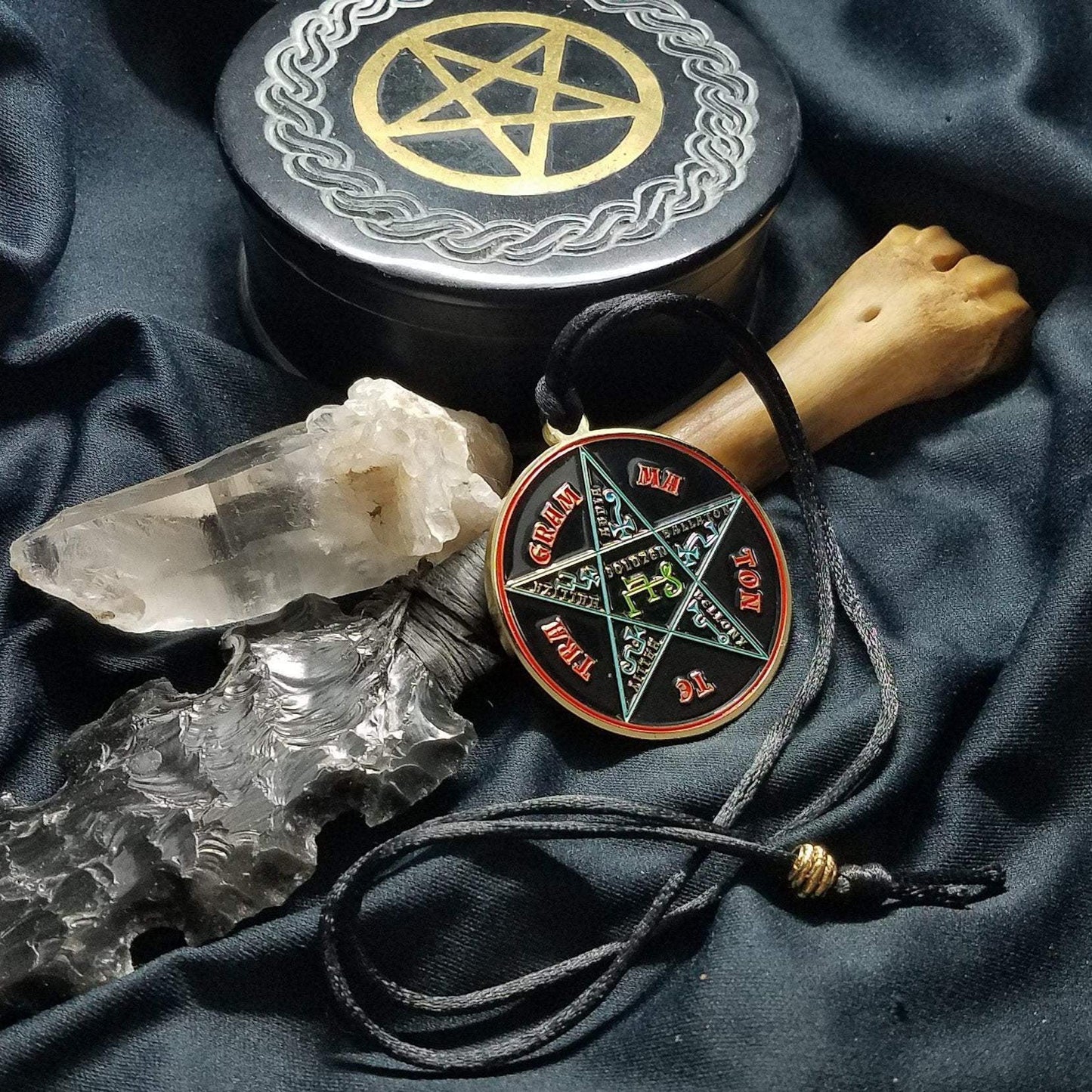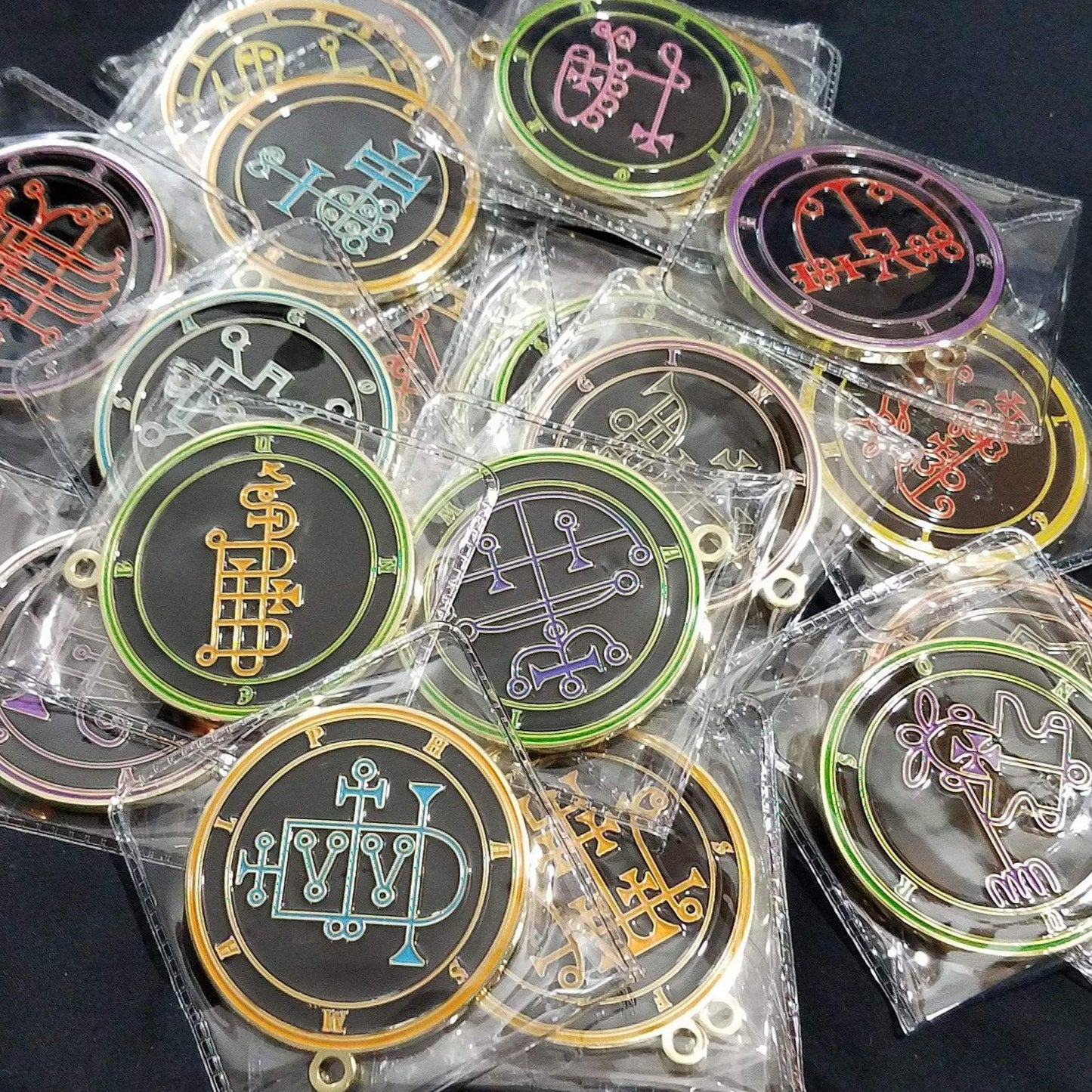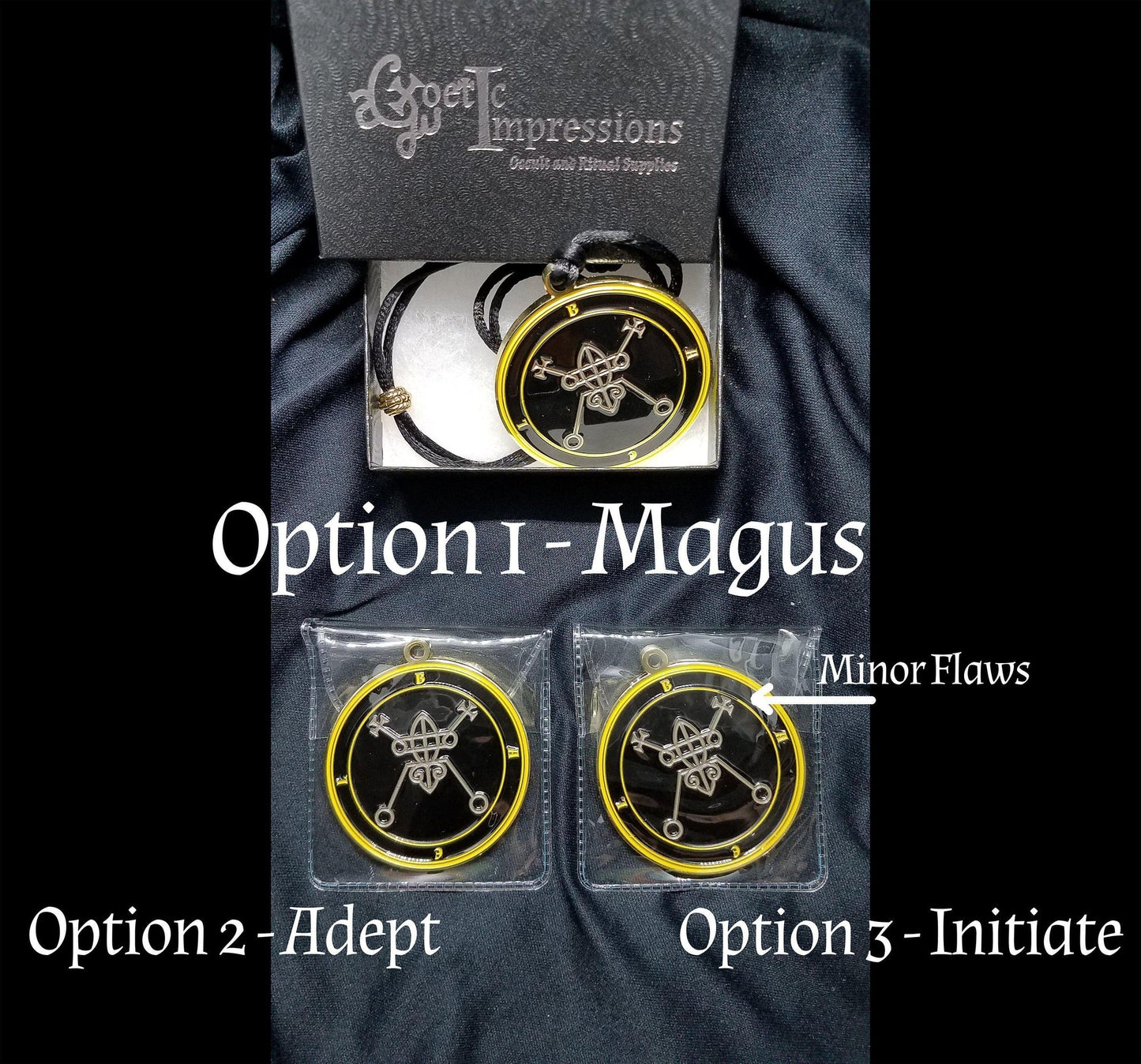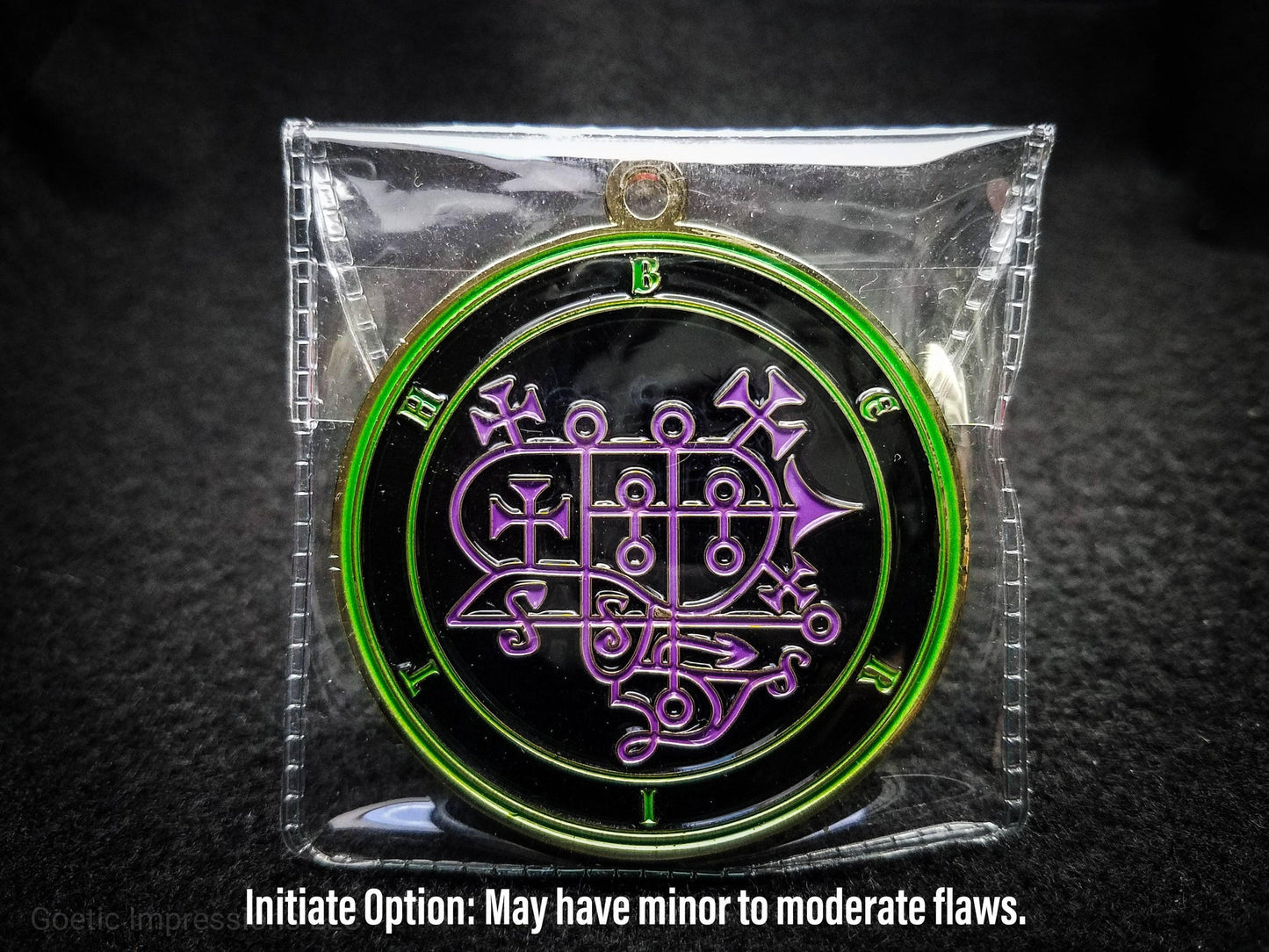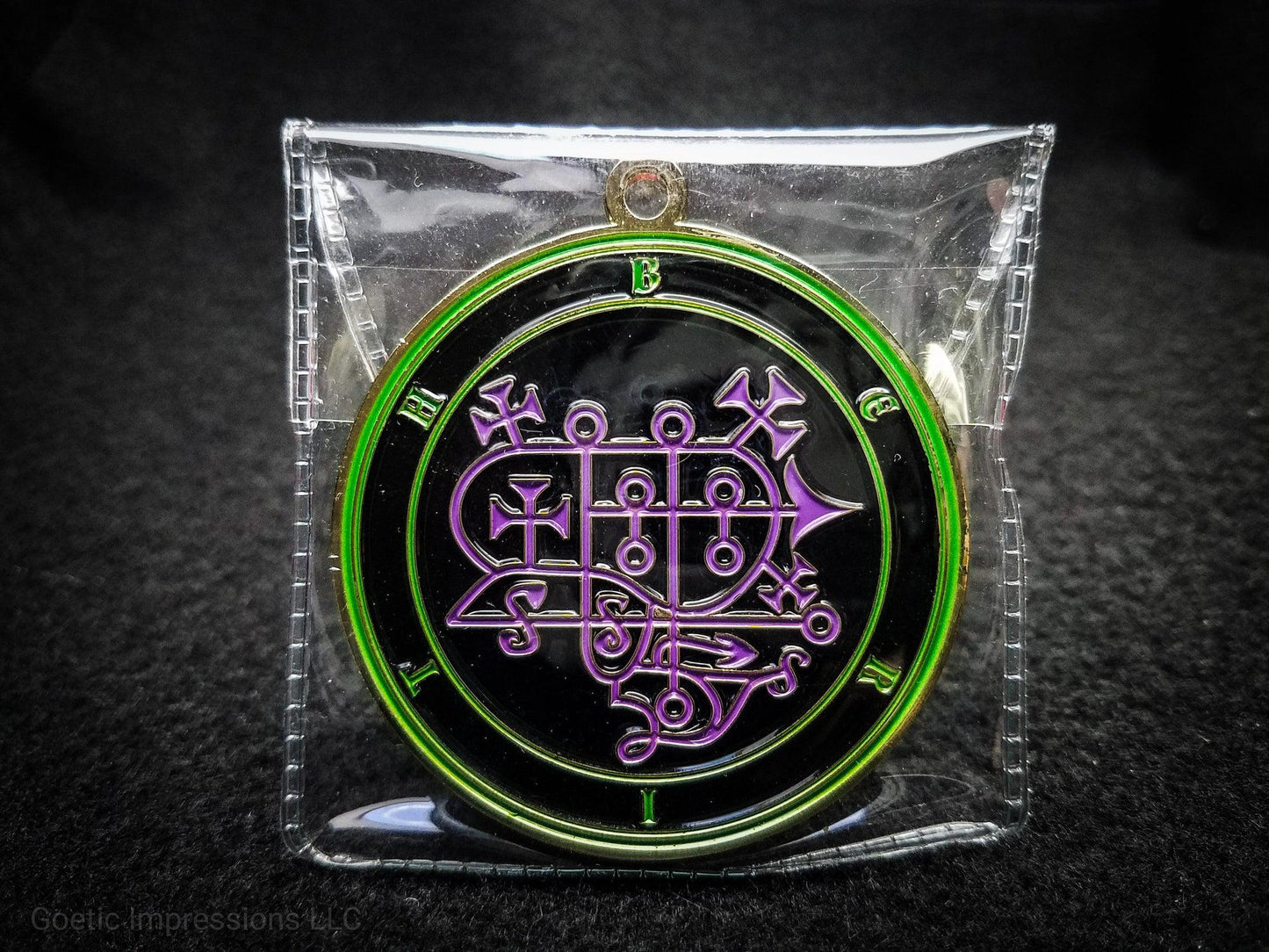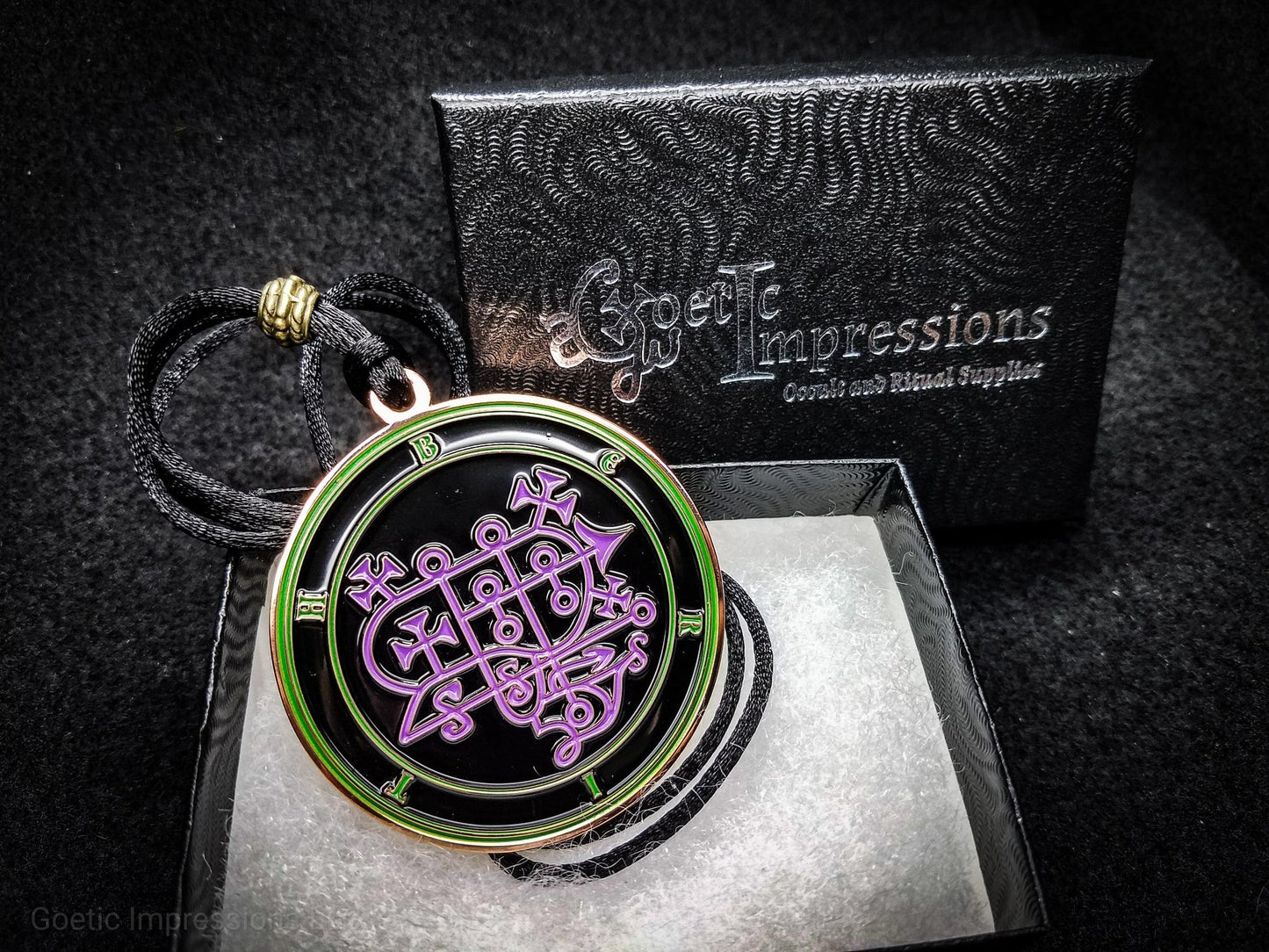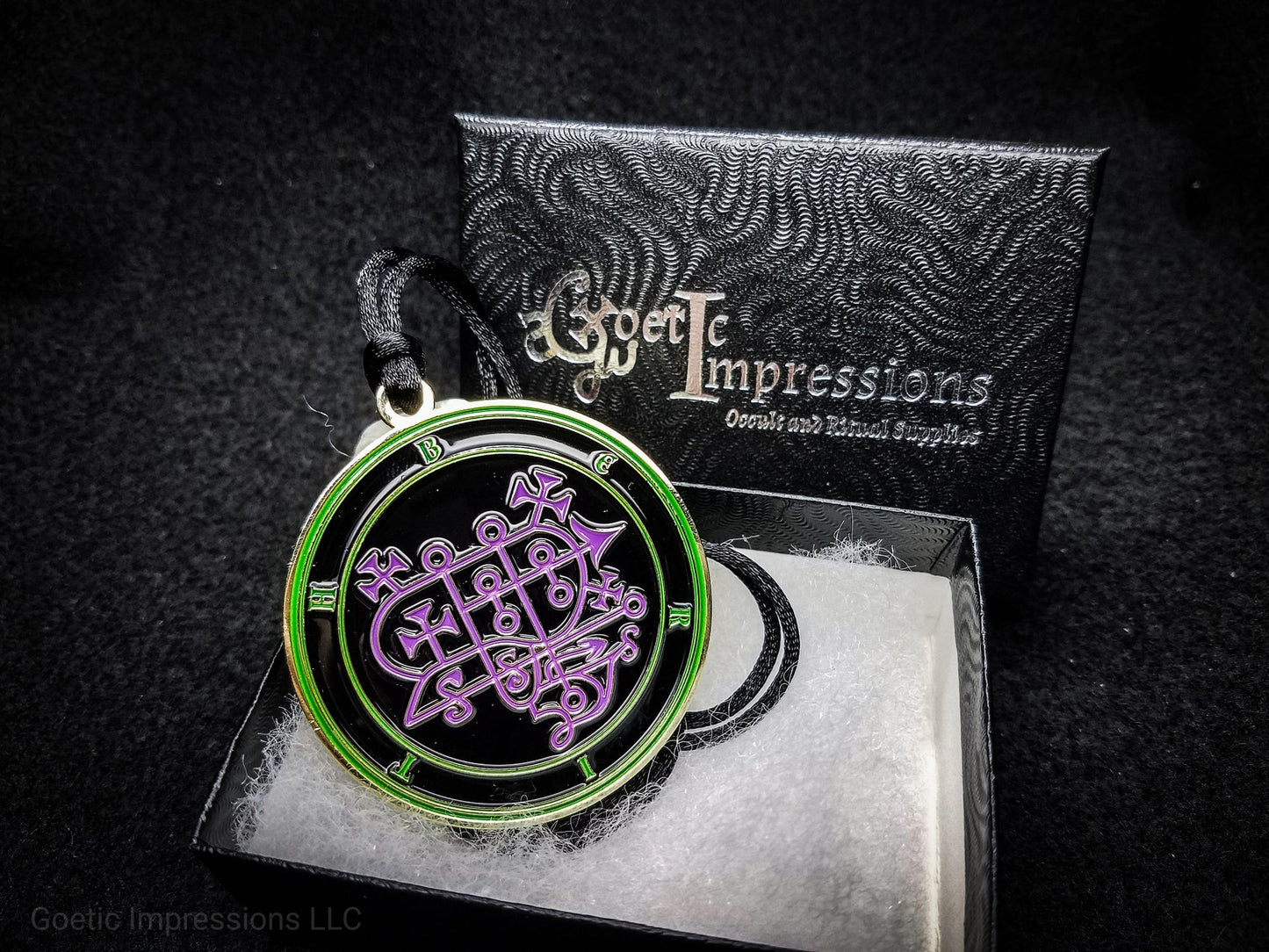 I had purchased a few of these amazing talismans and decided to purchase this one for a friend, like my purchases this one was just as perfect and on time. My friend was Extremely happy.
As usual another immaculate sigil - sent super quick and always superb customer service! Thank you for another wonderful purchase.