Regular price
Sale price
$40.00 USD
Unit price
per
Sale
Sold out
This Lesser Key of Solomon Goetia sigil pendant features the demon seal of the 53rd goetic spirit in the Ars Goetia, Caim. This talisman is used for the proper working for evoking goetia demons in ceremonial magick. The perfect tool for your goetic rituals to summon the spirit, Caim.
Features
Pentacle of Solomon on reverse side for accurate ritual protection.
Symbolic Color Representation
Hard Enamel
2" (50.8 millimeters) in diameter
3mm thick.
Brass Plated
Options
Magus Option – comes with a premium quality Goetia Sigil Necklace with 30 inch cord string, and a Goetic Impressions box.
Adept Option - comes with a premium quality medallion, and a vinyl pouch for shipping.
Initiate Option - comes with a medallion with some minor to moderate defects and infill issues, and a vinyl shipping pouch. These still look great and you get a sizable discount! 
Please handle with care - not a toy.
In The Lesser Key of Solomon Caim is described as: "The Fifty-third Spirit is Camio, or Caim. He is a Great President, and appeareth in the Form of the Bird called a Thrush at first, but afterwards he putteth on the Shape of a Man carrying in his Hand a Sharp Sword. He seemeth to answer in Burning Ashes, or in Coals of Fire. He is a Good Disputer. His Office is to give unto Men the Understanding of all Birds, Lowing of Bullocks, Barking of Dogs, and other Creatures; and also of the Voice of the Waters. He giveth True Answers of Things to Come. He was of the Order of Angels, but now ruleth over 30 Legions of Spirits Infernal."
Check out more medallions here
Share
View full details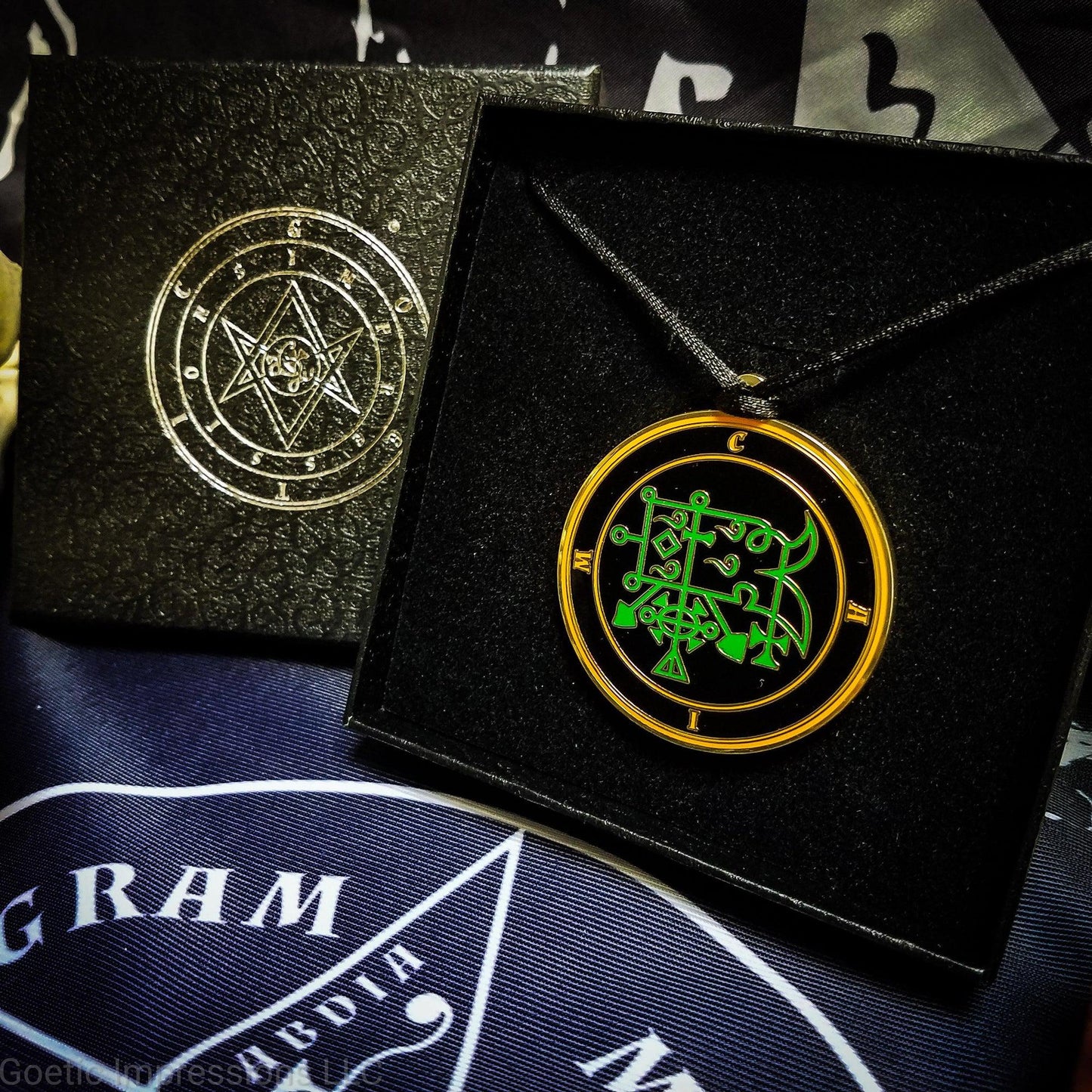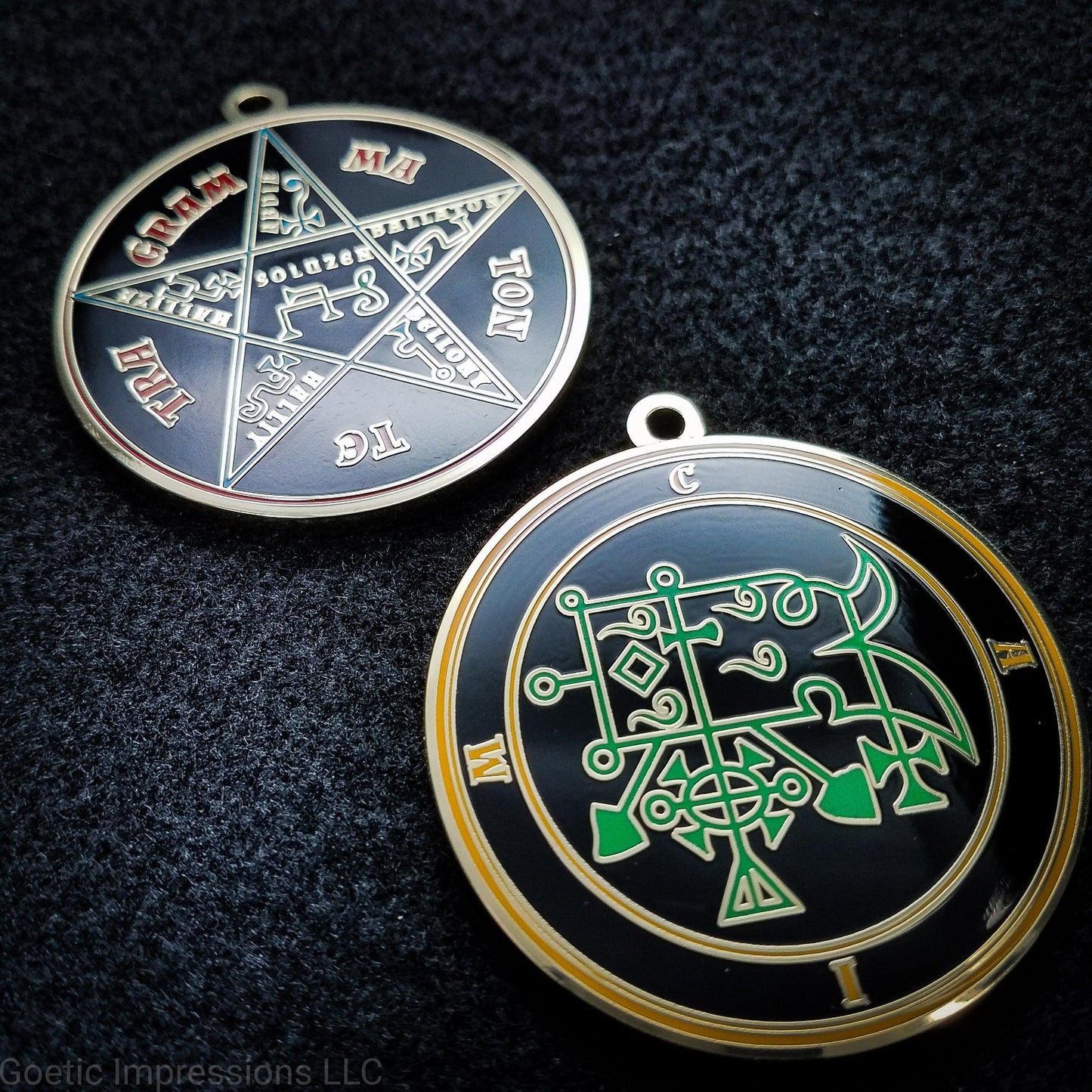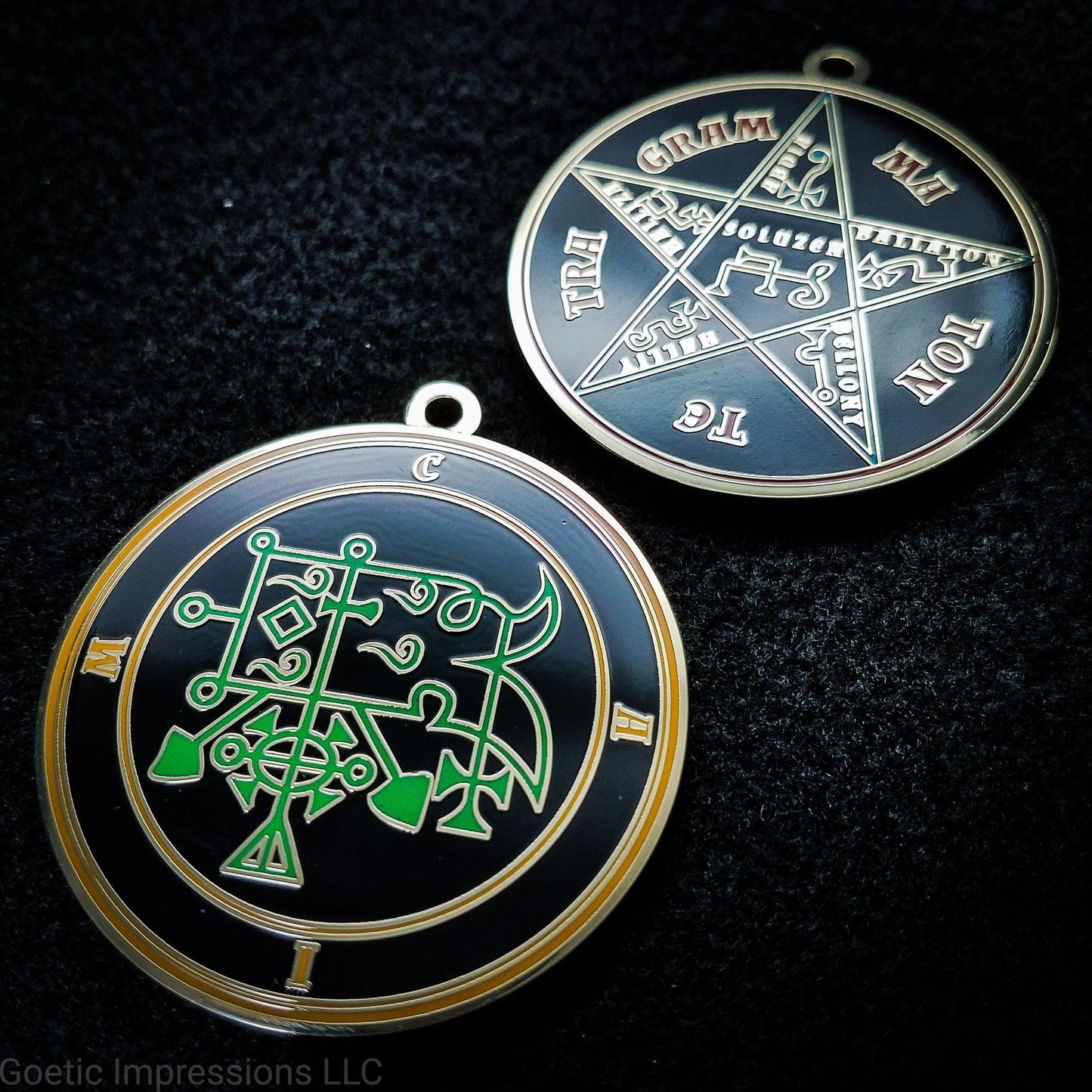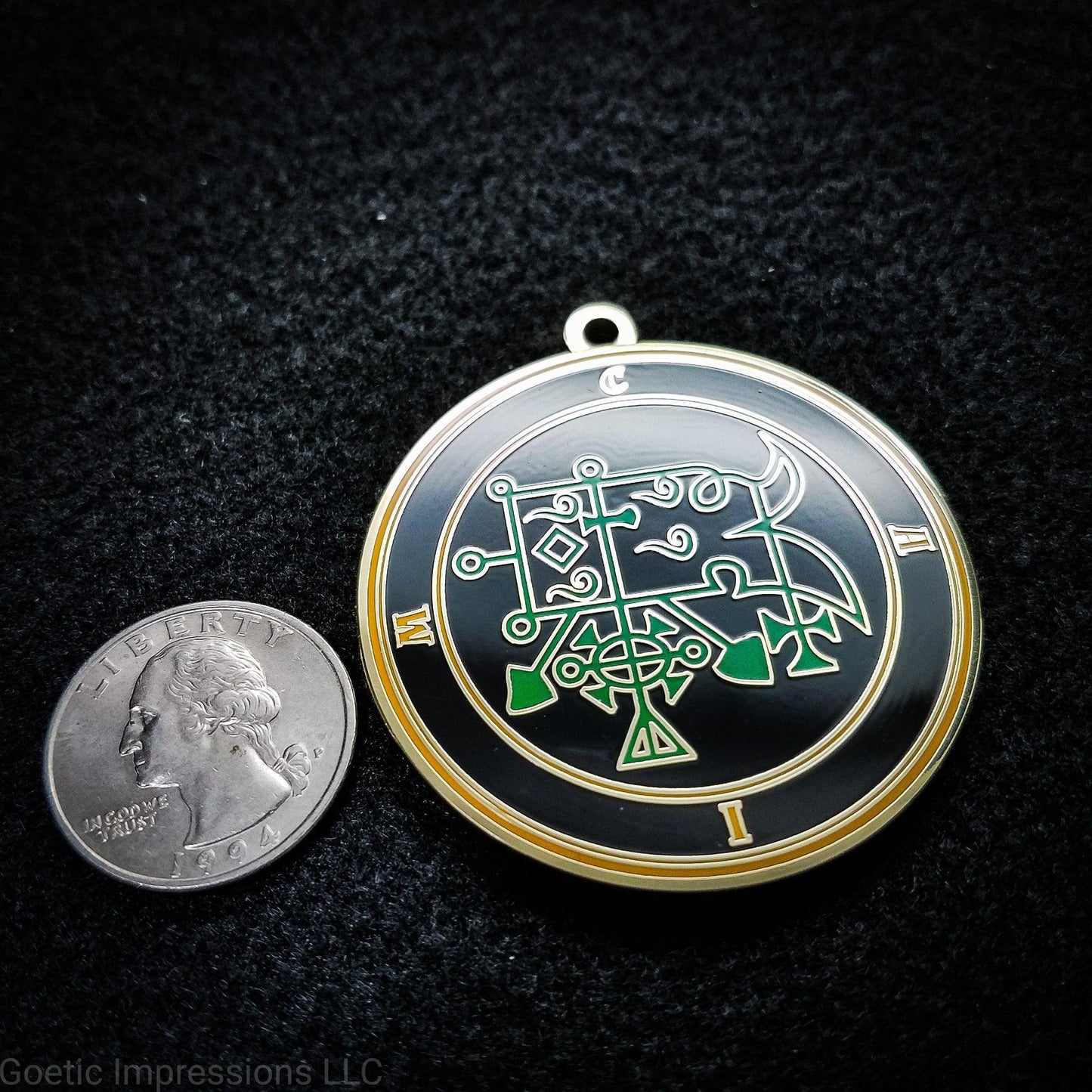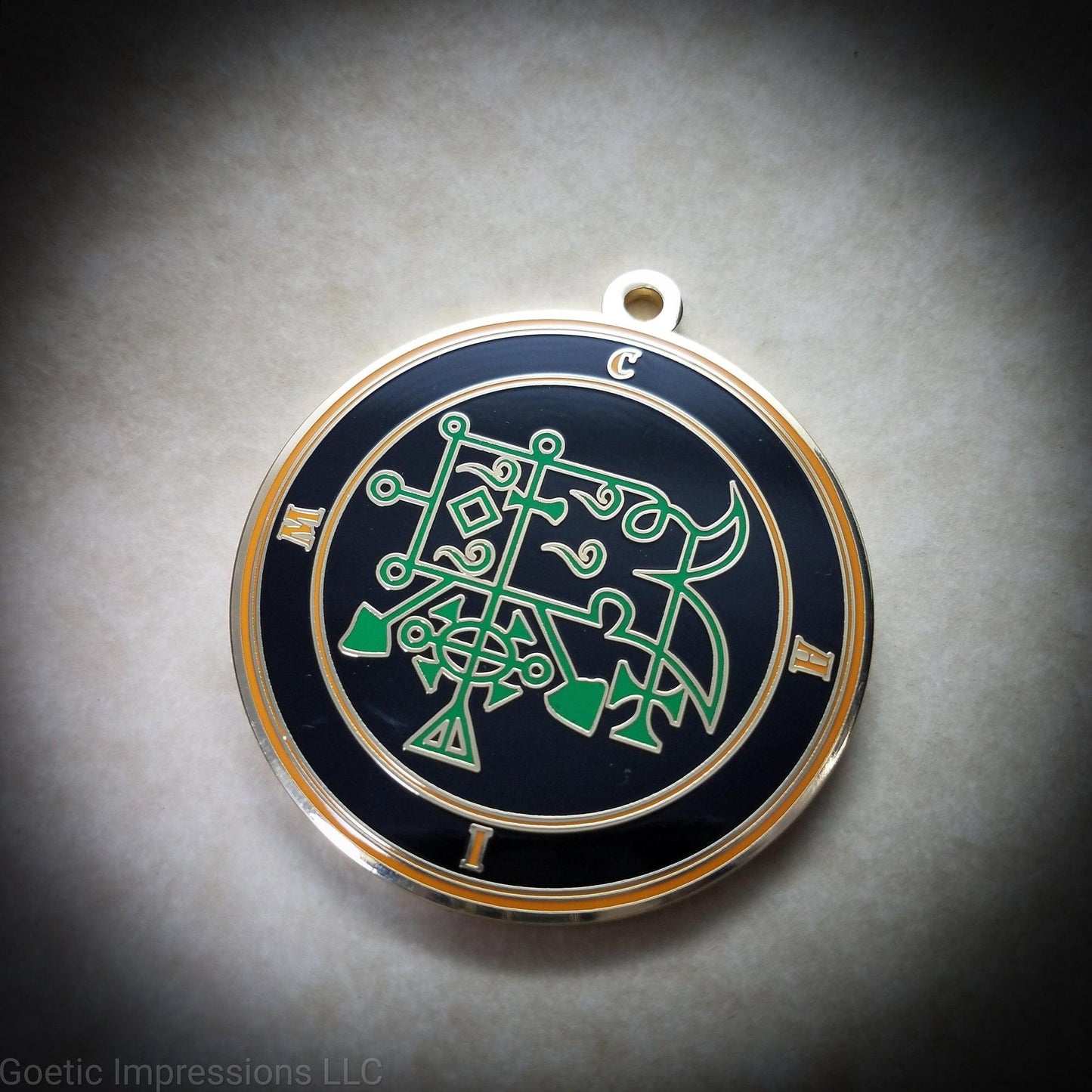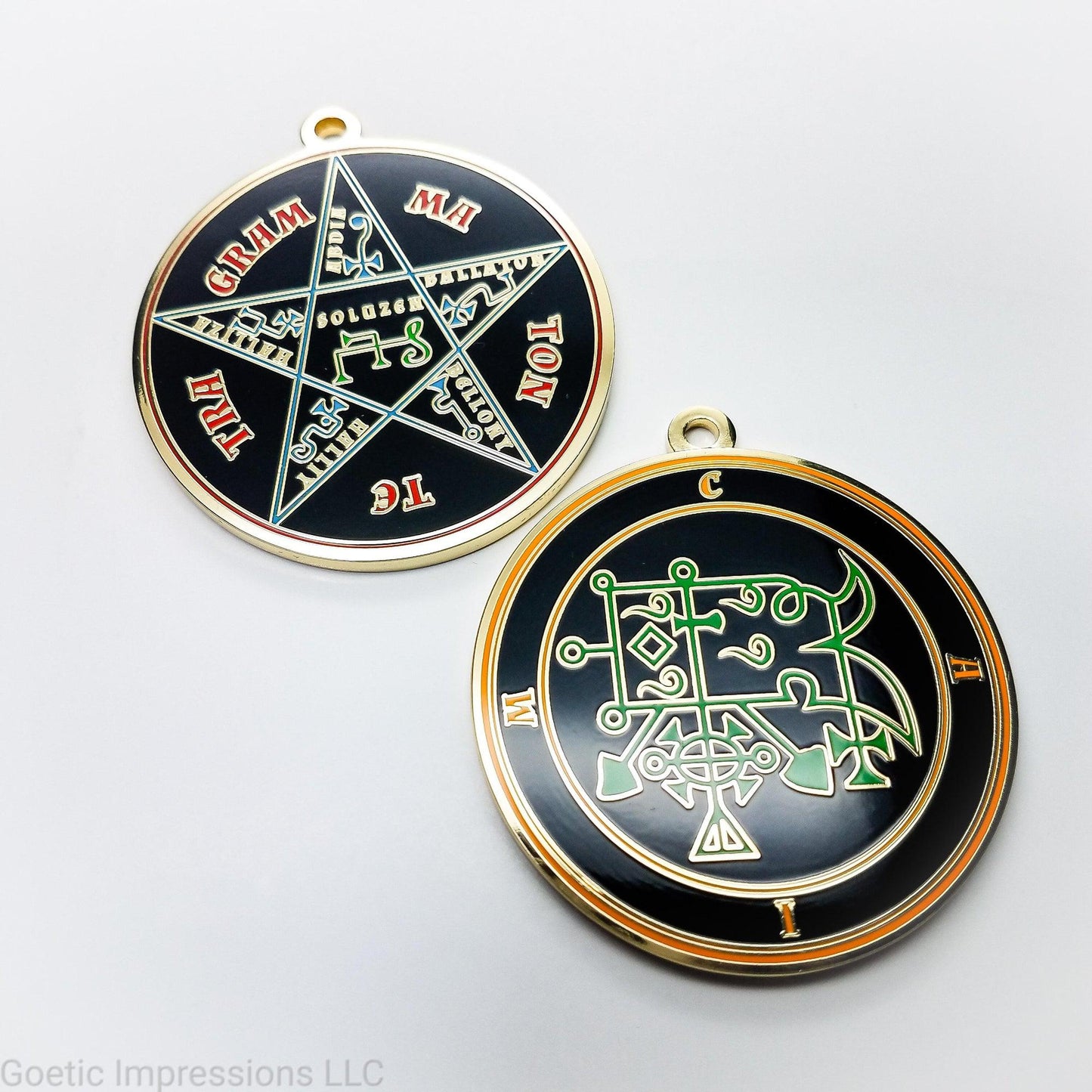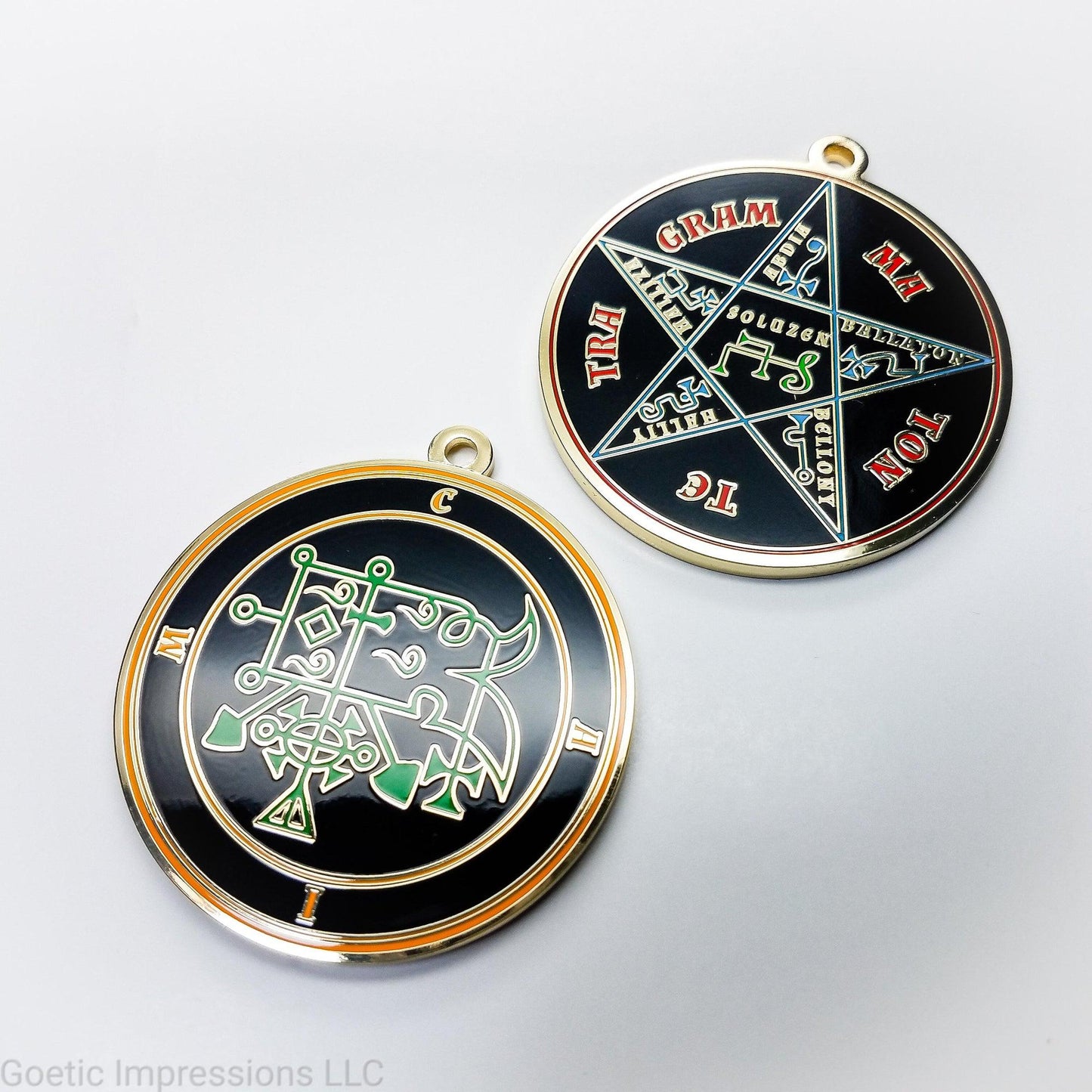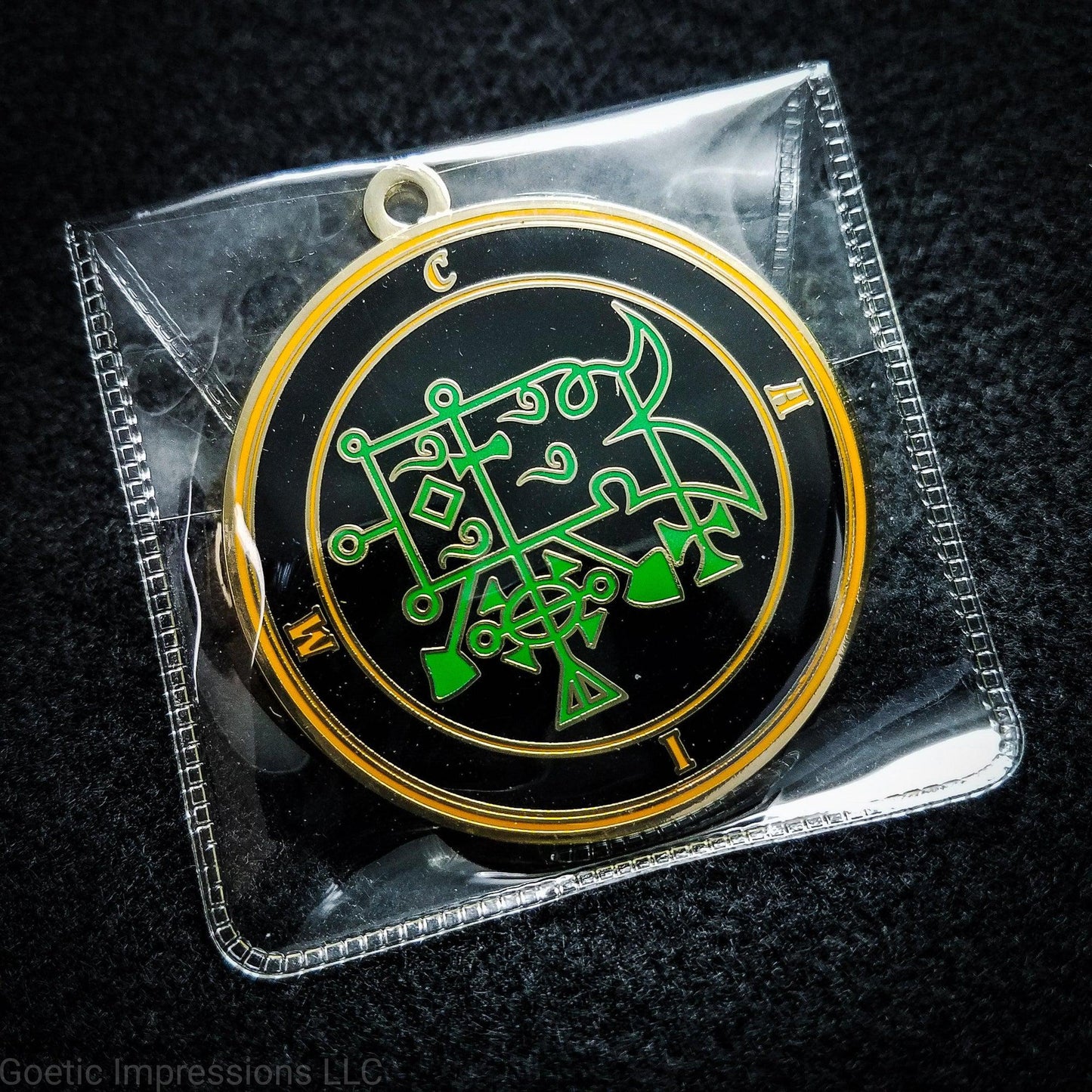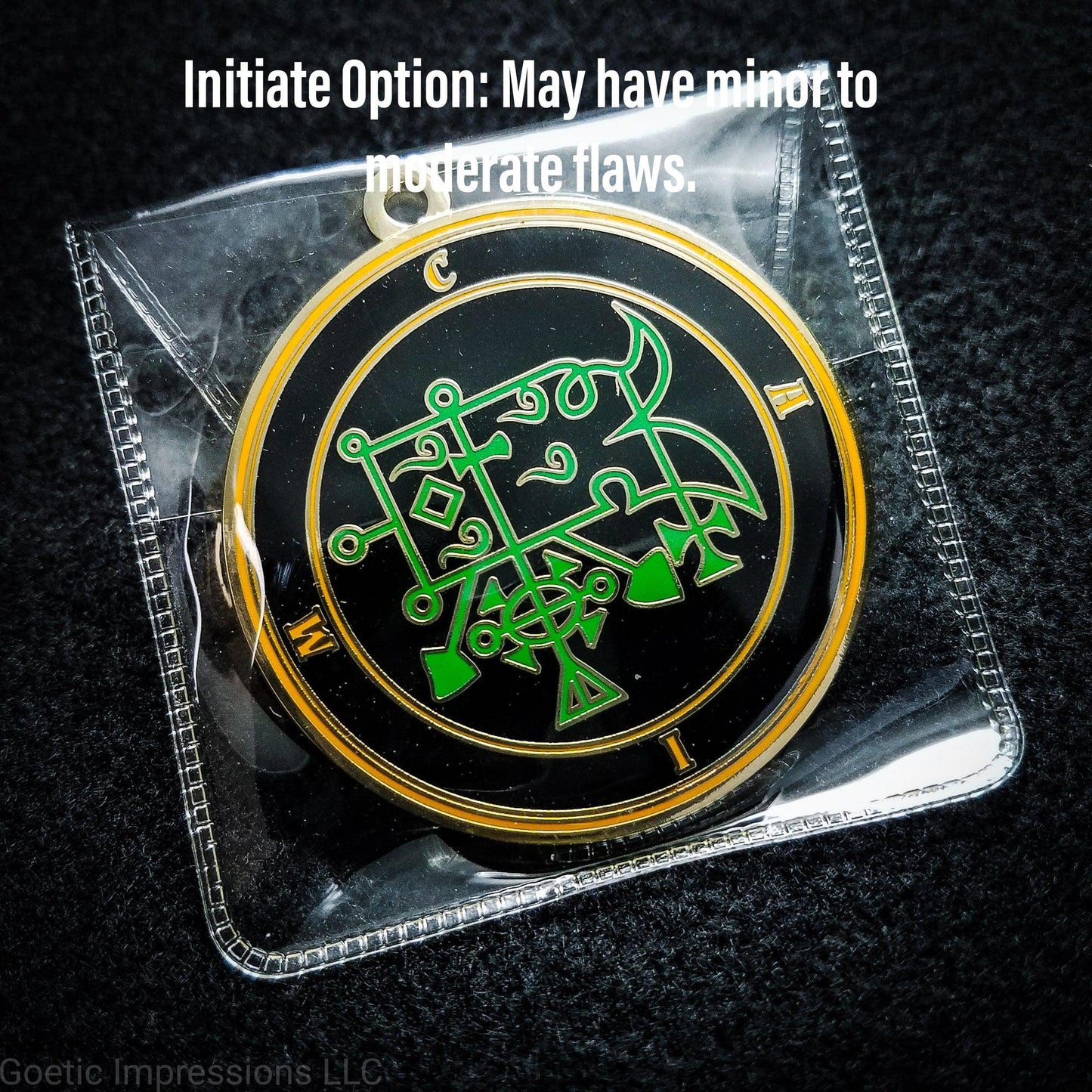 5 stars review from Jason
5 stars review from Reanna
Just wait until you get one of these. I purchased a bunch for the -20% sale. The quality of these are outstanding. Each sigil makes me "feel it." Way to be on the details. They are absolutely worth getting the premium quality option. The shipping speed was so fast. My mind is blown away by the care and respect put into these Goetic Demon Amulets.