Regular price
Sale price
$30.00 USD
Unit price
per
Sale
Sold out
This Lesser Key of Solomon Goetia sigil pendant features the demon seal of the 71st goetic spirit in the Ars Goetia, Dantalion. This talisman is used for the proper working for evoking goetia demons in ceremonial magick. The perfect tool for your goetic rituals to summon the spirit, Dantalion.
Features
Pentacle of Solomon on reverse side for accurate ritual protection.
Symbolic Color Representation
Hard Enamel
2" (50.8 millimeters) in diameter
3mm thick.
Brass Plated or Copper Plated
Options
Magus Option – comes with a premium quality Goetia Sigil Necklace with 30 inch cord string, and a Goetic Impressions box.
Adept Option - comes with a premium quality medallion, and a vinyl pouch for shipping.
Initiate Option - comes with a medallion with some minor to moderate defects and infill issues, and a vinyl shipping pouch. These still look great and you get a sizable discount! 
Please handle with care - not a toy.
In The Lesser Key of Solomon Dantalion is described as: "The Seventy-first Spirit is Dantalion. He is a Duke Great and Mighty, appearing in the Form of a Man with many Countenances, all Men's and Women's Faces; and he hath a Book in his right hand. His Office is to teach all Arts and Sciences unto any; and to declare the Secret Counsel of any one; for he knoweth the Thoughts of all Men and Women, and can change them at his Will. He can cause Love, and show the Similitude of any person, and show the same by a Vision, let them be in what part of the World they Will."
Share
View full details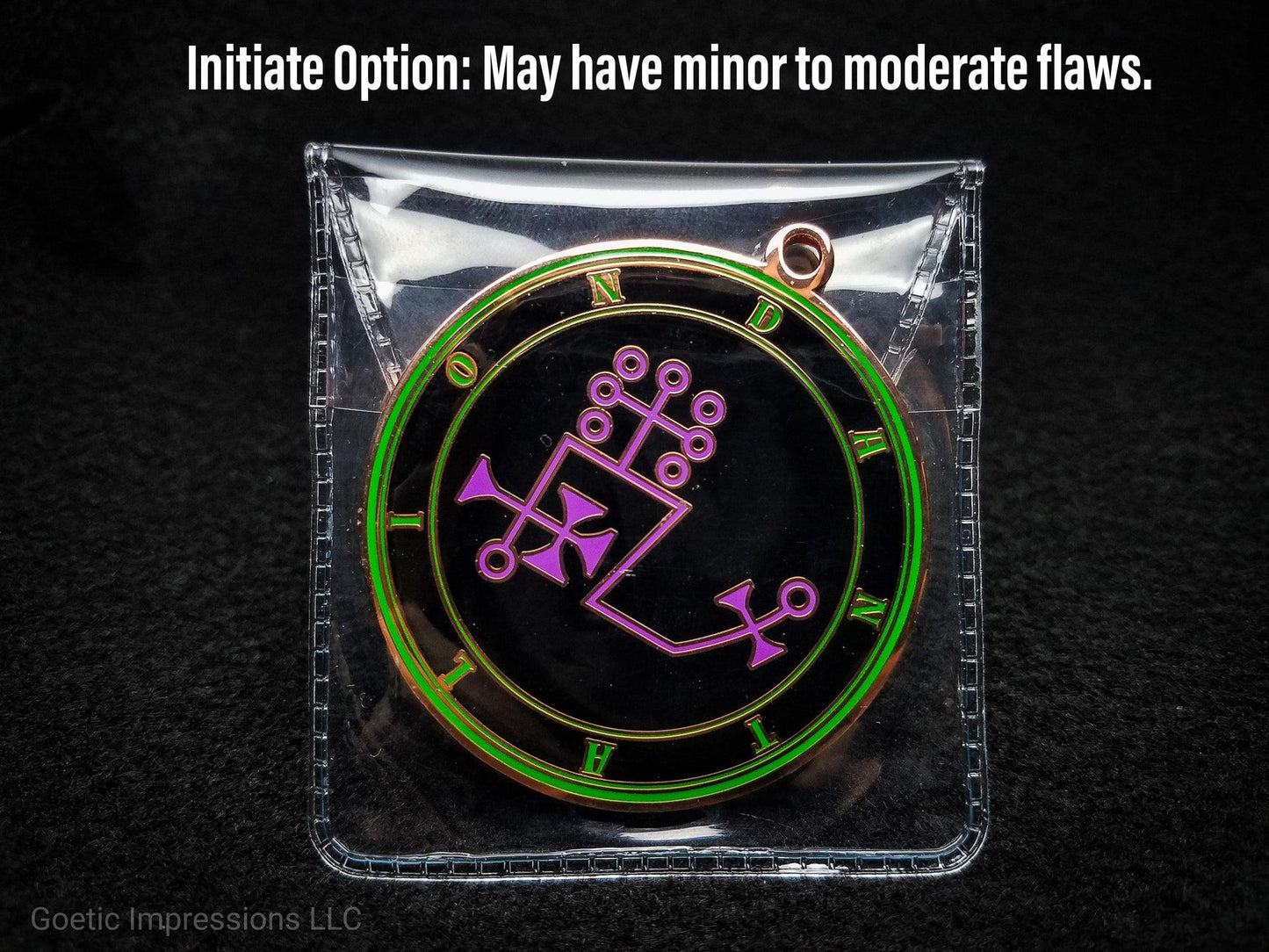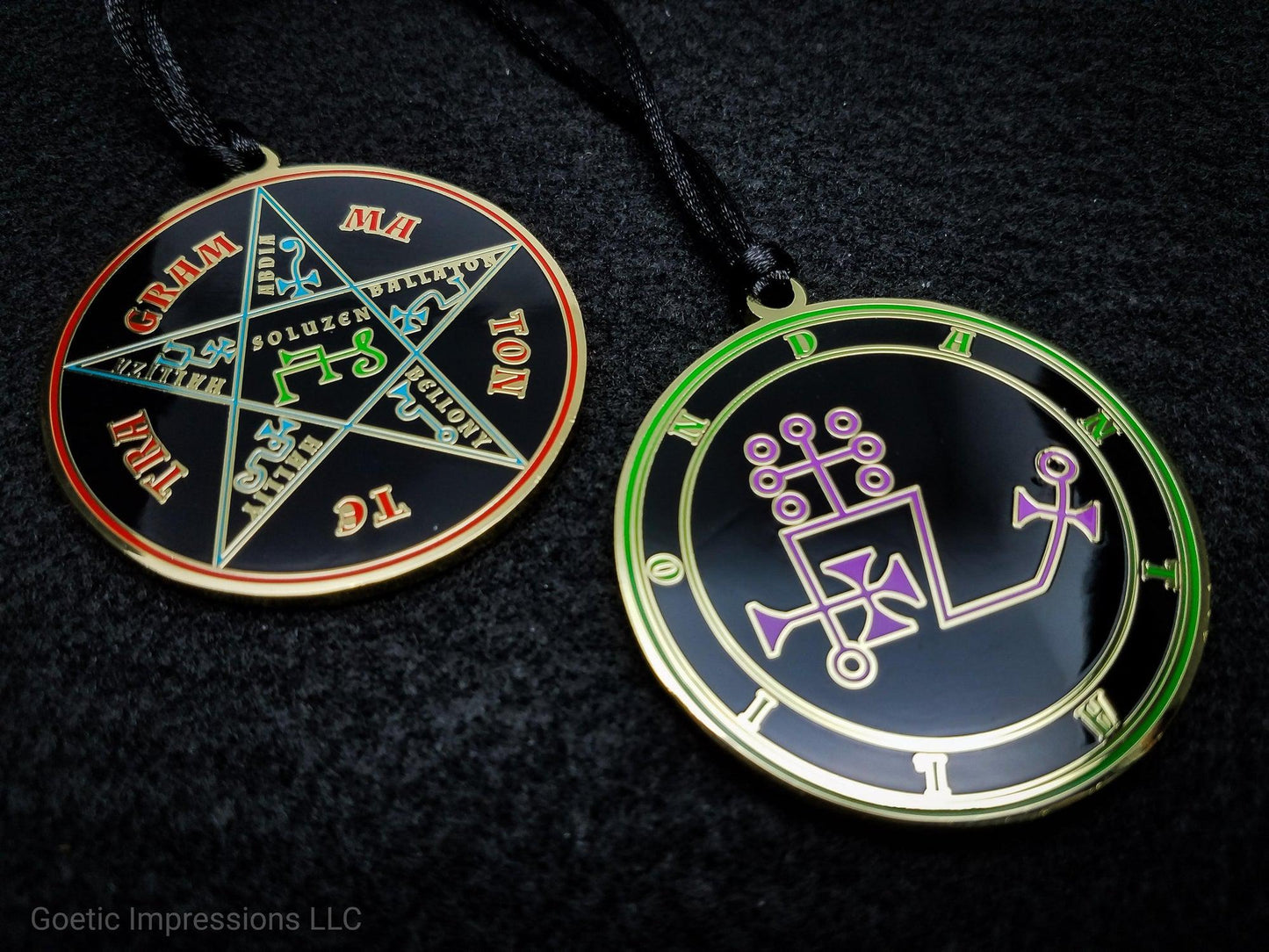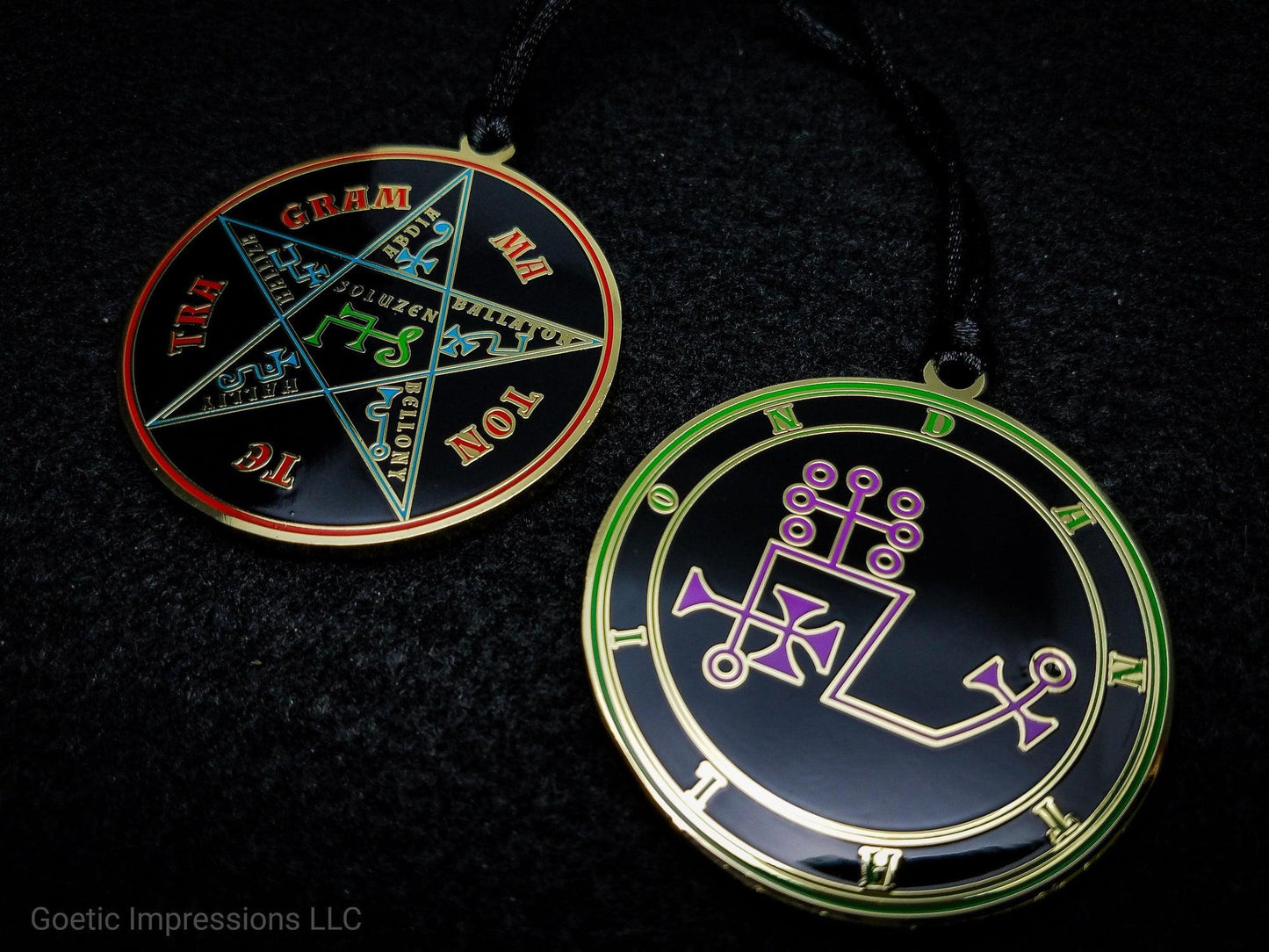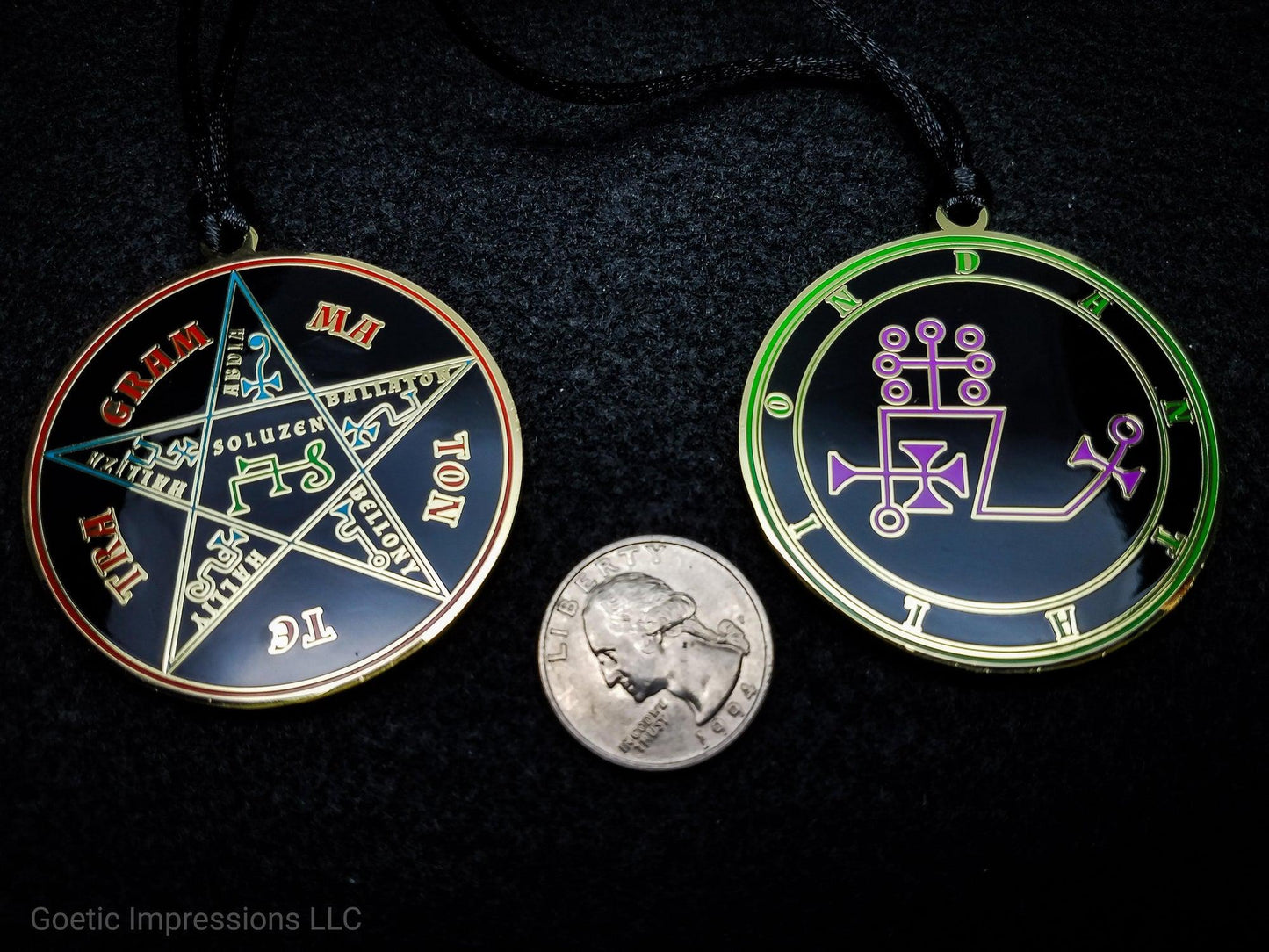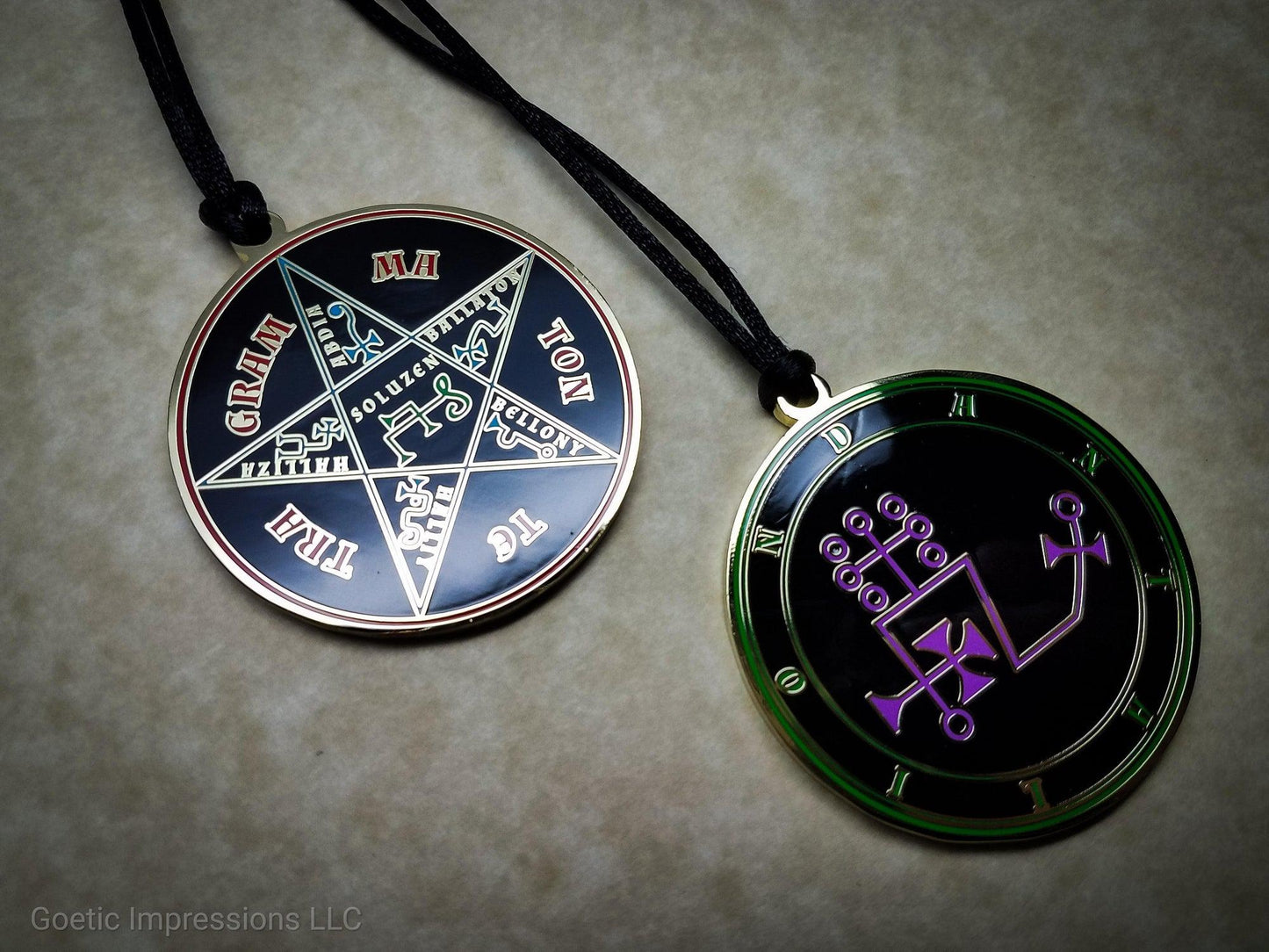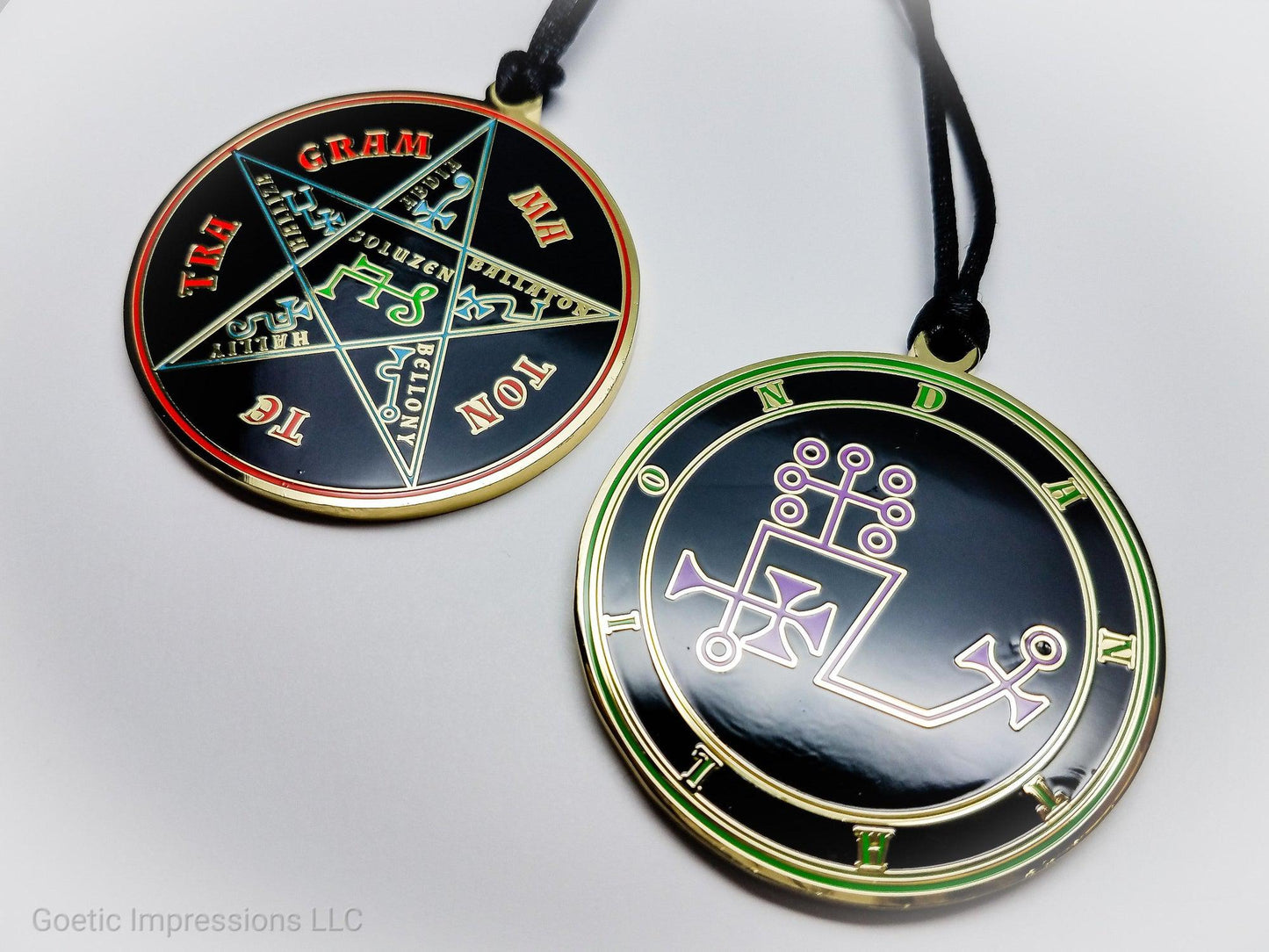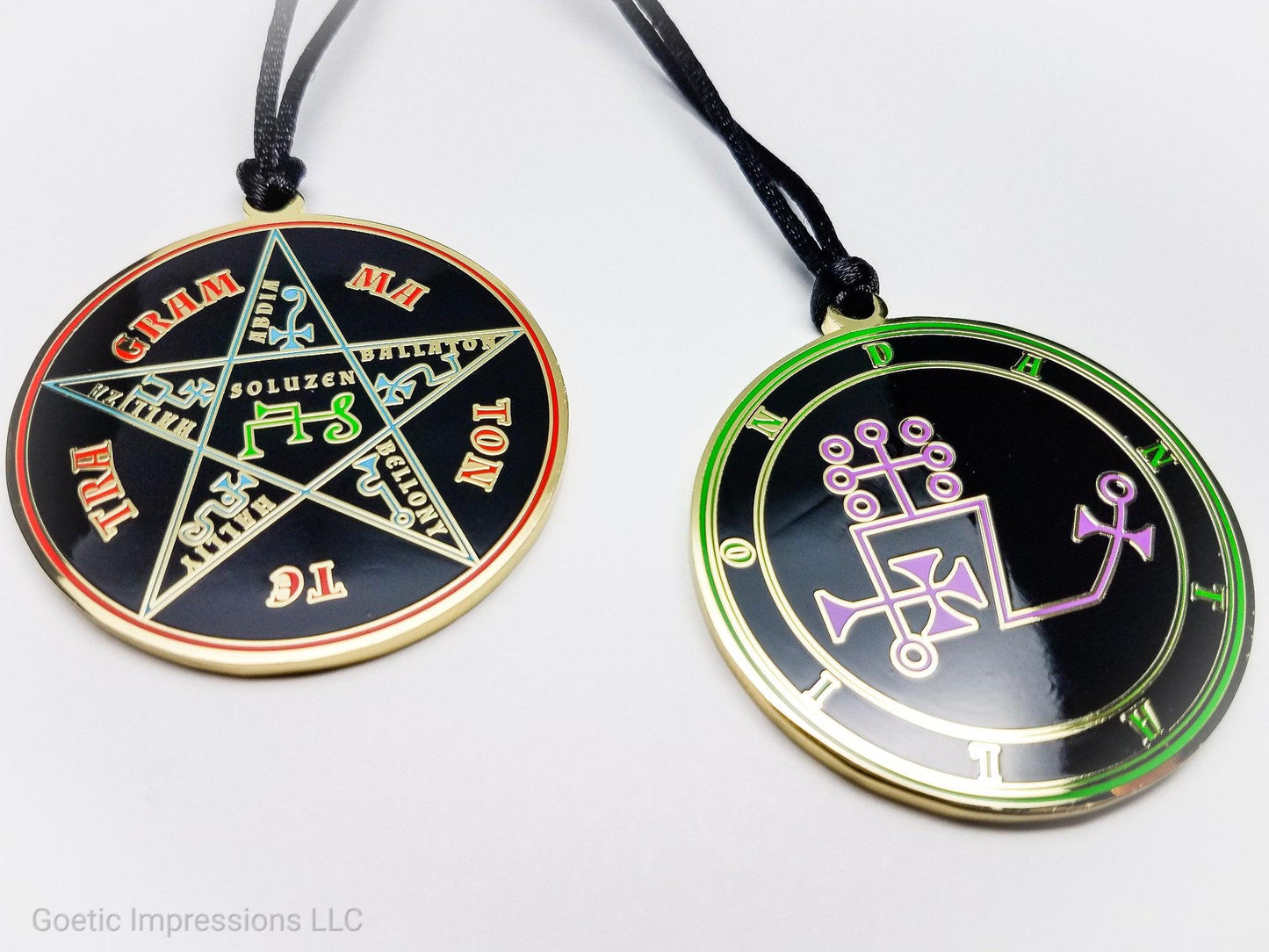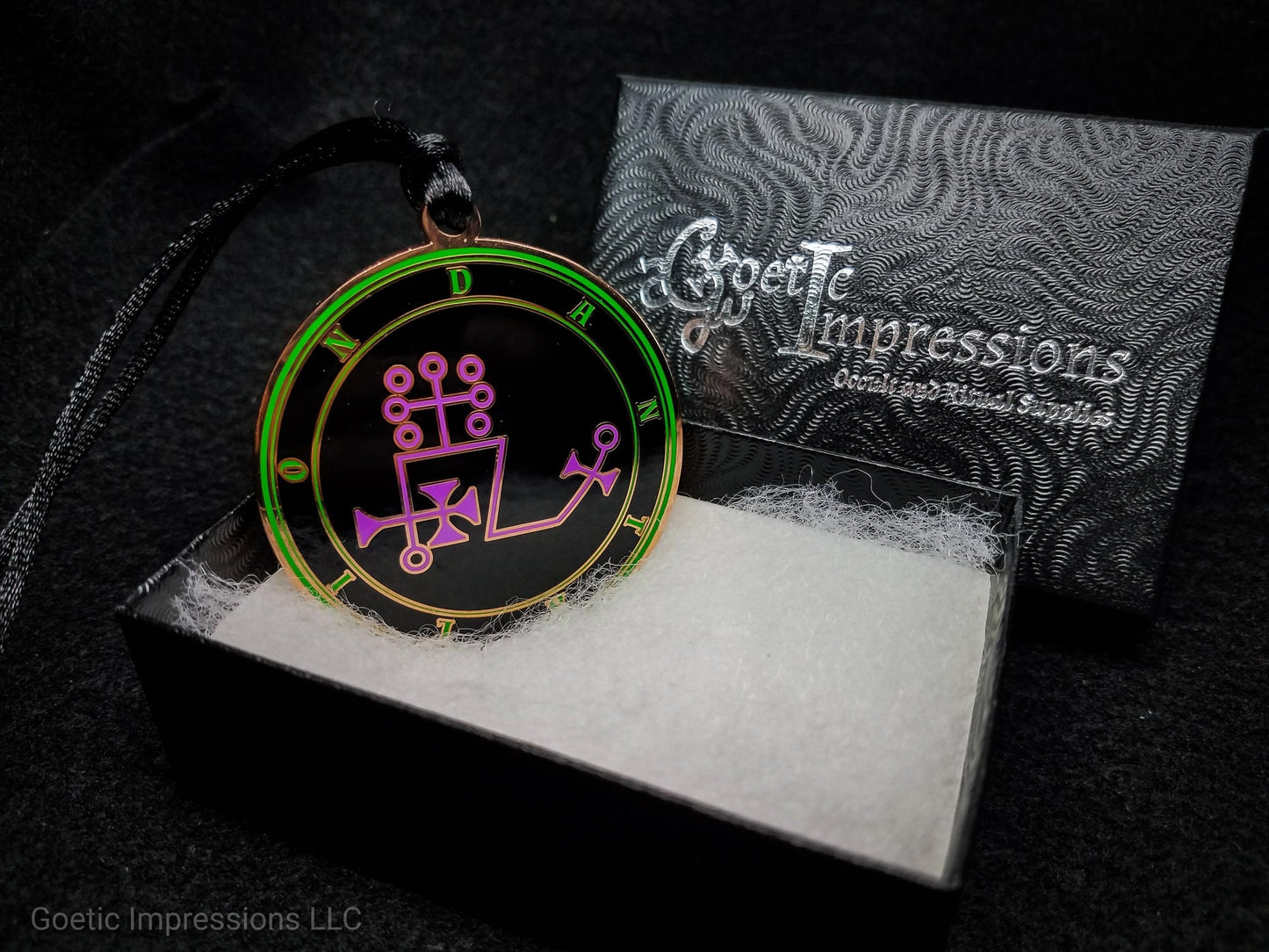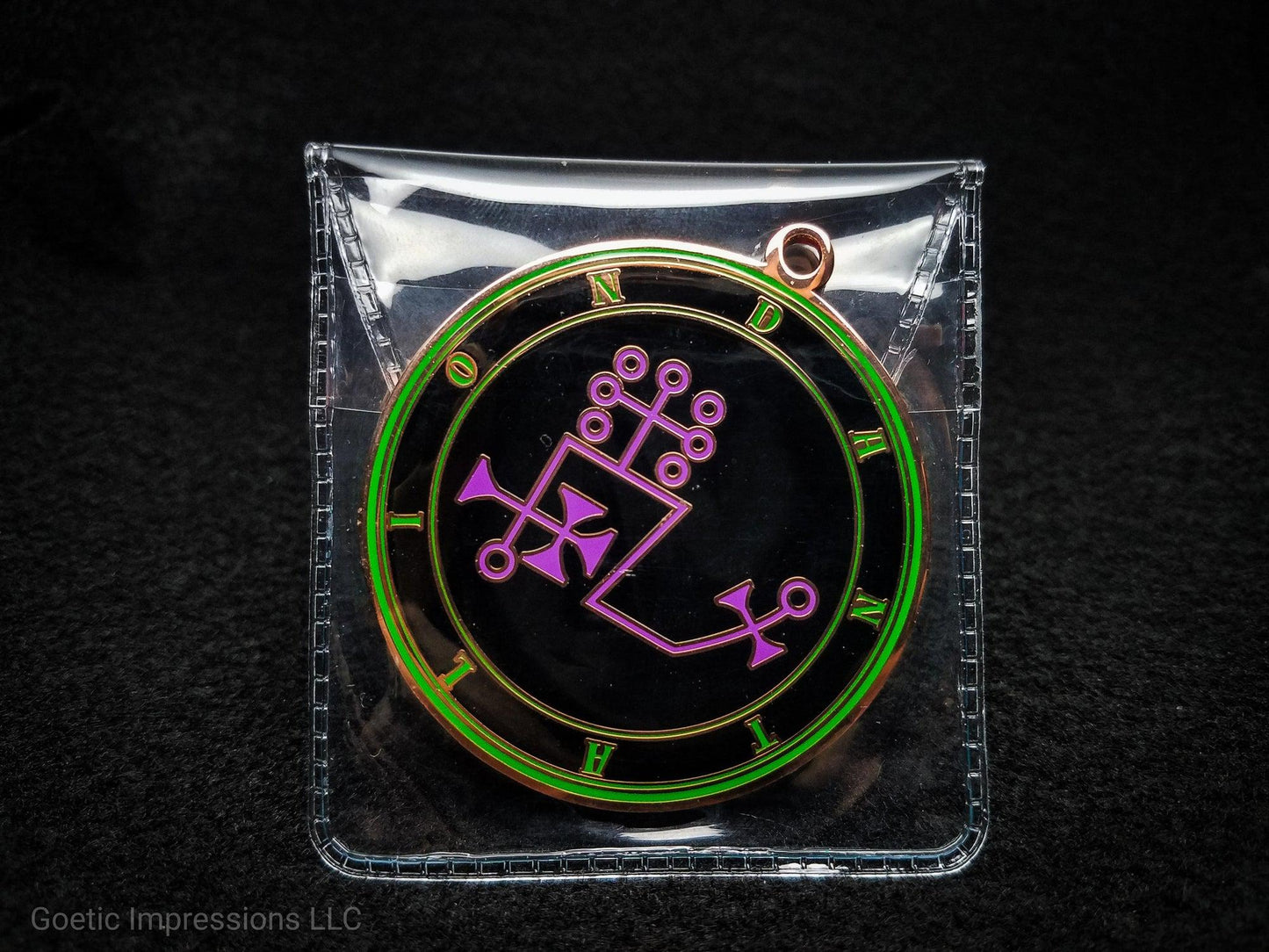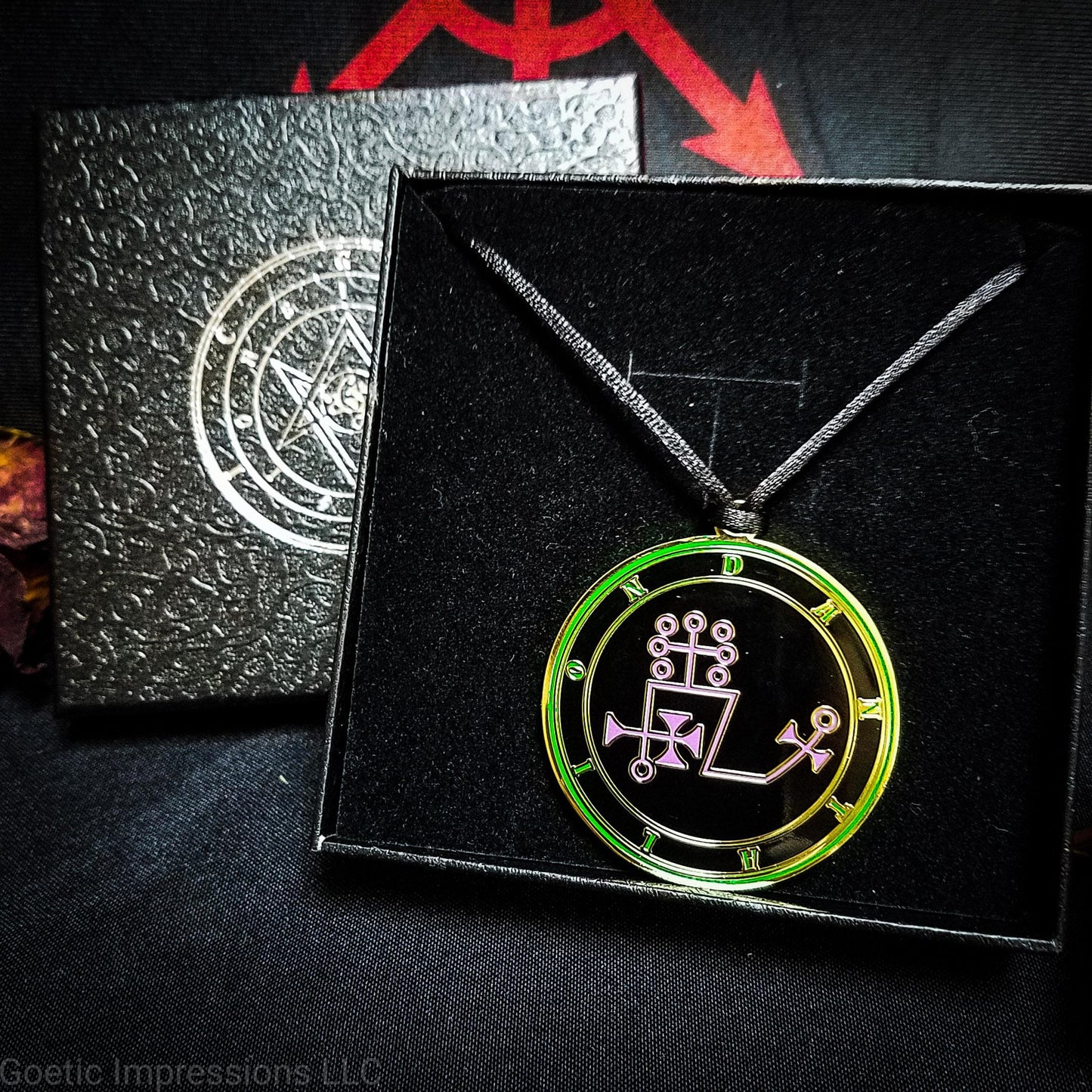 Beautiful! One of my favorite shops. Fast Delievery.
The color is amazing! A well made, heavy set item. I know it will last a long time. So far, this is the best shop I've purchased from on Etsy in years.
It's bigger and more beautiful than I had imagined it would be.
They dont give enough stars to express the quality of
Dantalion Sigil, its freaking beautiful! The pics dont do it justice, but they get close. It seems bigger than i thought which is Awsome! Also i got it consecrated so it is pulsating with Dantalion energies.
Love it!