Regular price
Sale price
$35.00 USD
Unit price
per
Sale
Sold out
This Lesser Key of Solomon Goetia sigil pendant features the demon seal of the 29th goetic spirit in the Ars Goetia, Astaroth. This talisman is used for the proper working for evoking goetia demons in ceremonial magick. The perfect tool for your goetic rituals to summon the spirit, Astaroth.
Features
Pentacle of Solomon on reverse side for accurate ritual protection.
Symbolic Color Representation
Hard Enamel
Copper Plated 
2" (50.8 millimeters) in diameter
3mm thick
Options
Magus Option – comes with a premium quality Goetia Sigil Necklace with 30 inch cord string, and a Goetic Impressions box.
Adept Option - comes with a premium quality medallion, and a vinyl pouch for shipping.
Initiate Option - comes with a medallion with some minor to moderate defects and infill issues, and a vinyl shipping pouch. These still look great and you get a sizable discount! 
Please handle with care - not a toy.
In The Lesser Key of Solomon Astaroth is described as: "He is a Mighty, Strong Duke, and appeareth in the Form of an hurtful Angel riding on an Infernal Beast like a Dragon, and carrying in his right hand a Viper. Thou must in no wise let him approach too near unto thee, lest he do thee damage by his Noisome Breath. Wherefore the Magician must hold the Magical Ring near his face, and that will defend him. He giveth true answers of things Past, Present, and to Come, and can discover all Secrets. He will declare wittingly how the Spirits fell, if desired, and the reason of his own fall. He can make men wonderfully knowing in all Liberal Sciences. He ruleth 40 Legions of Spirits."
Share
View full details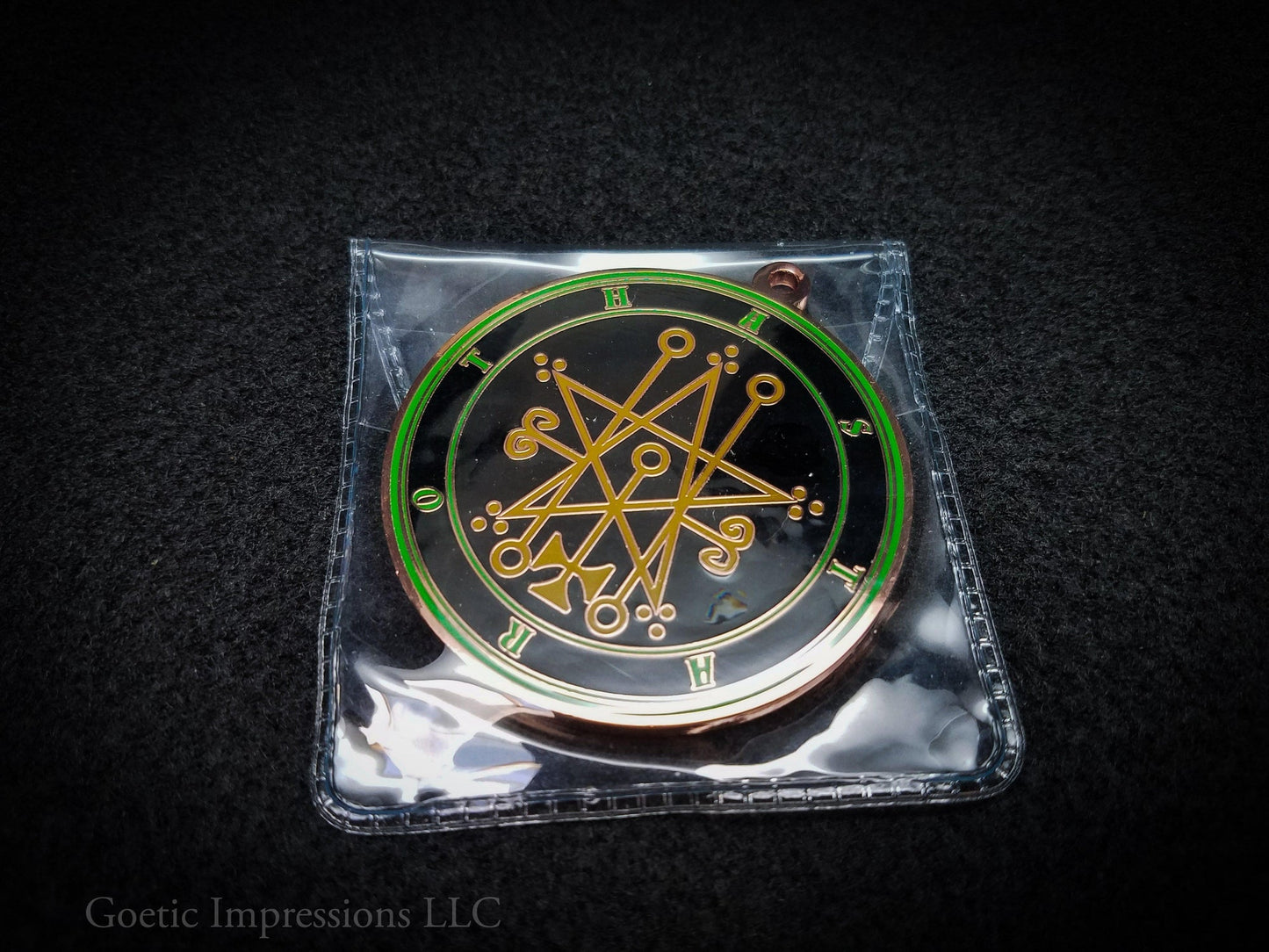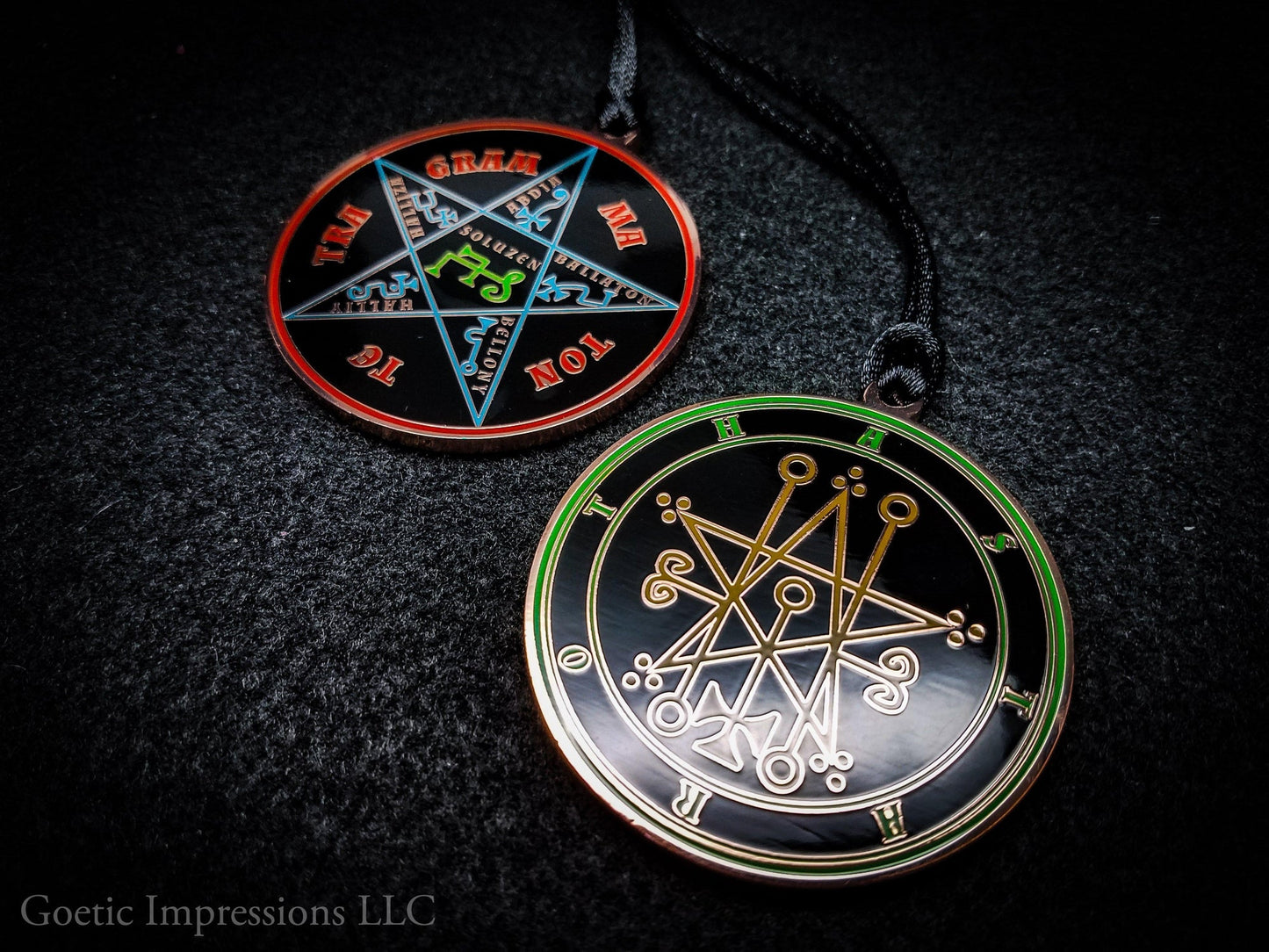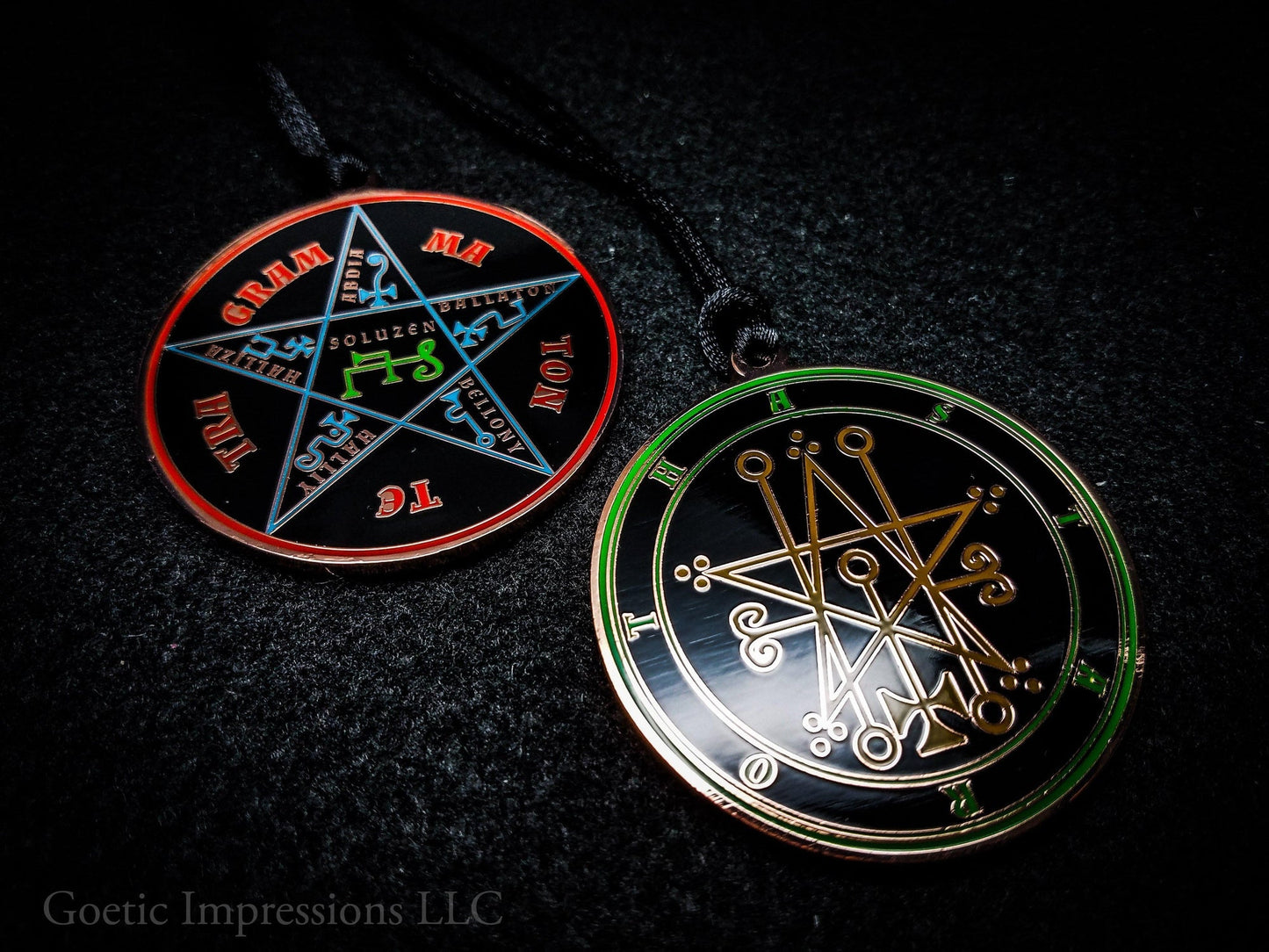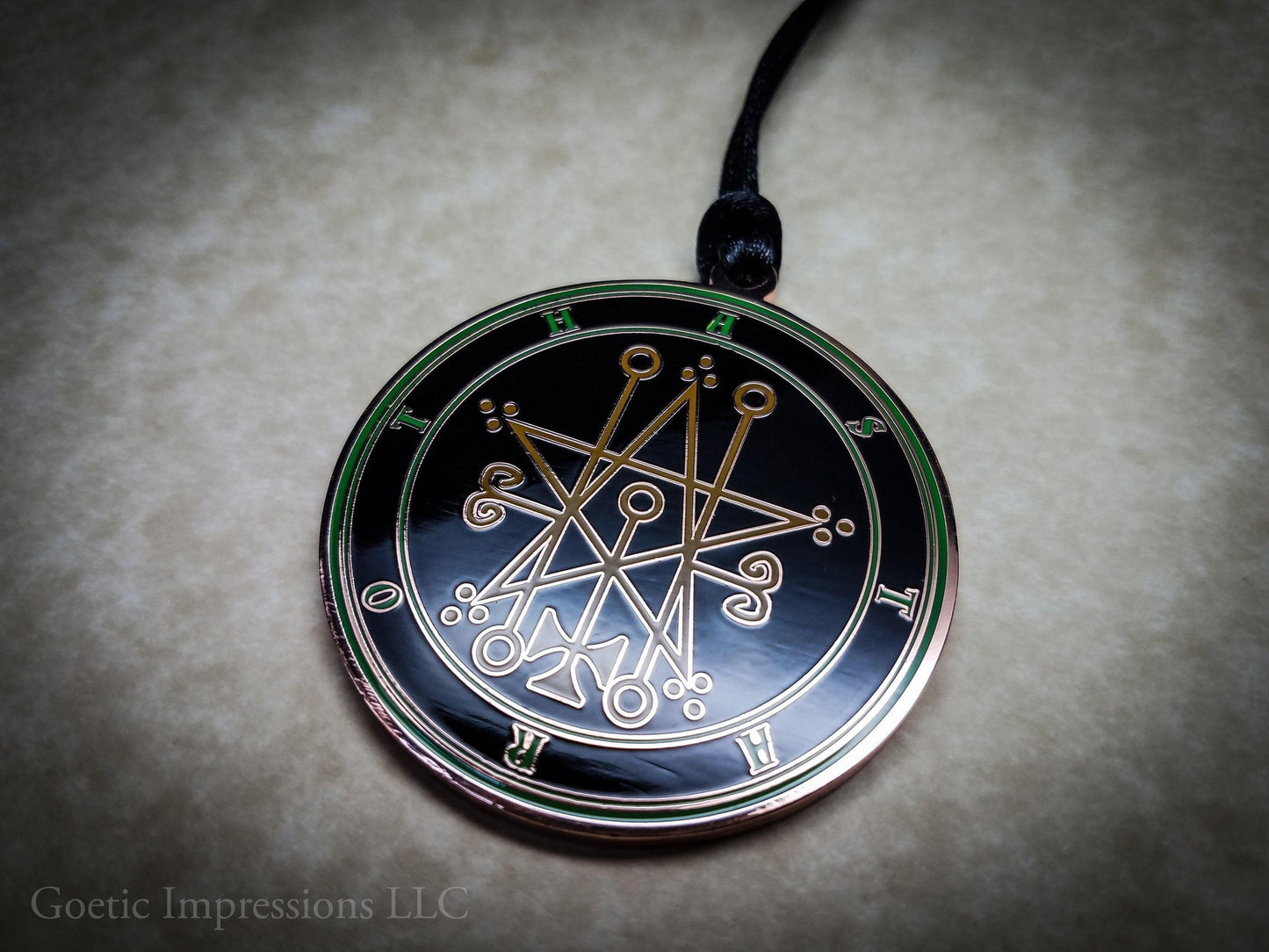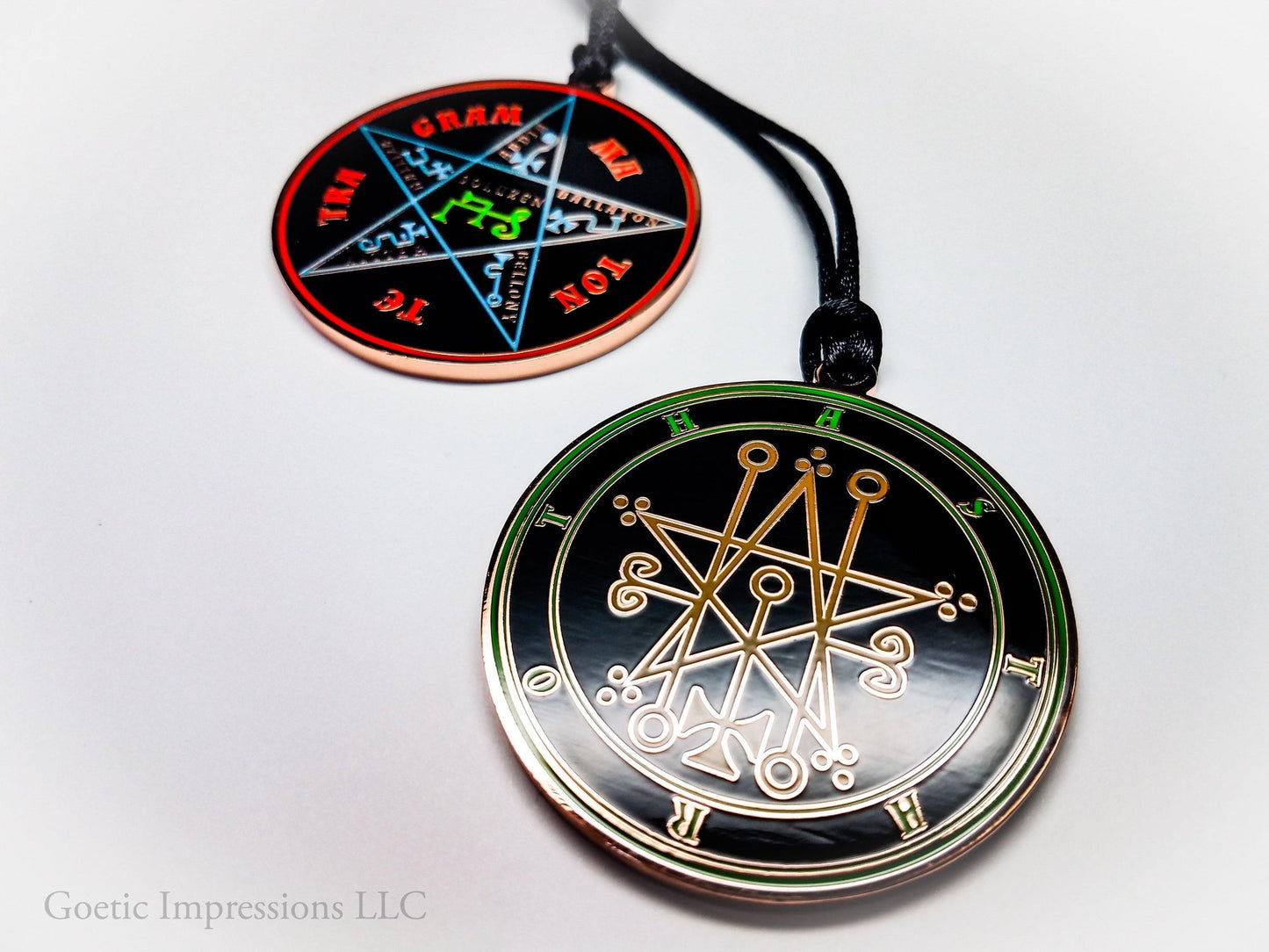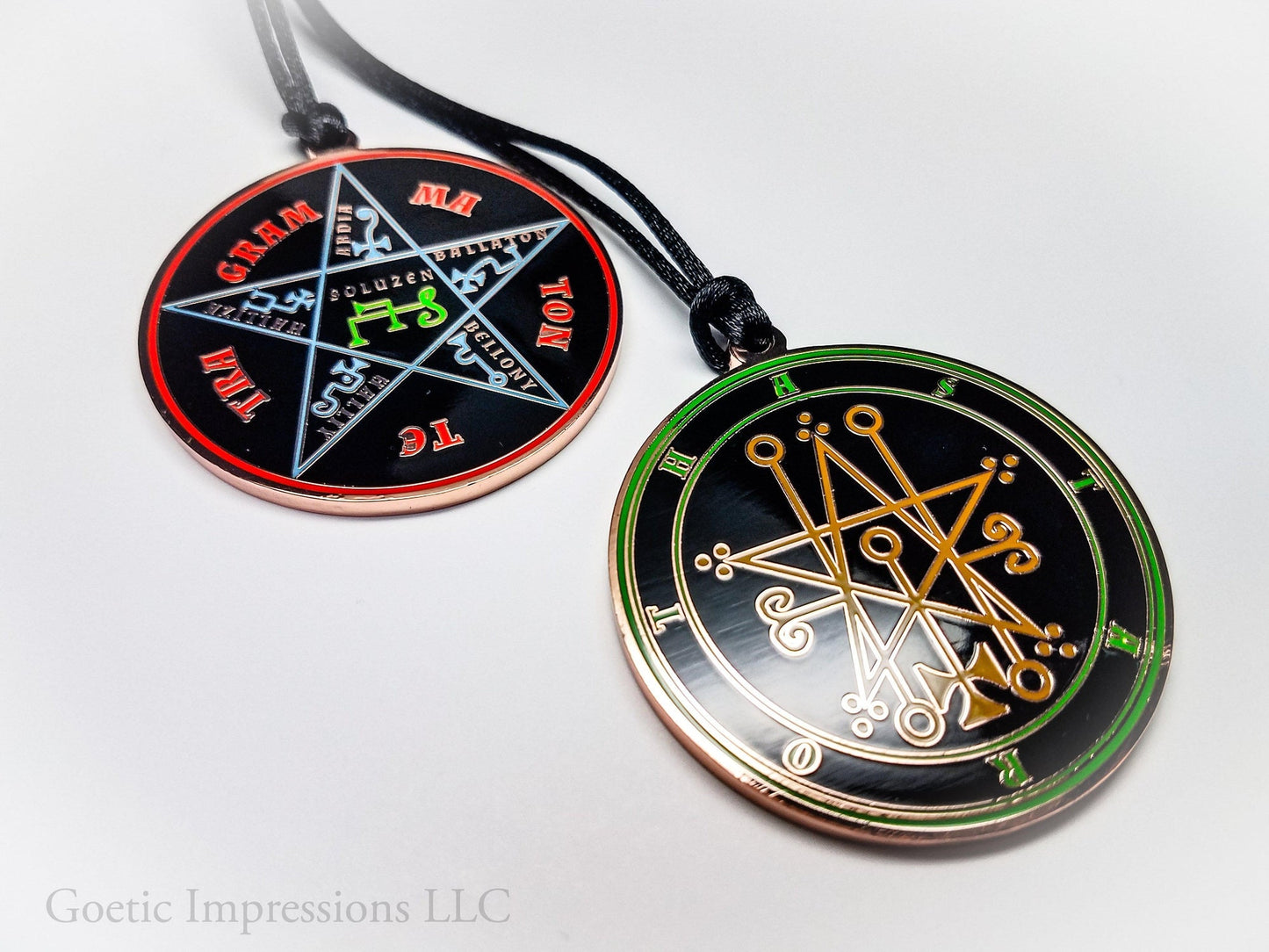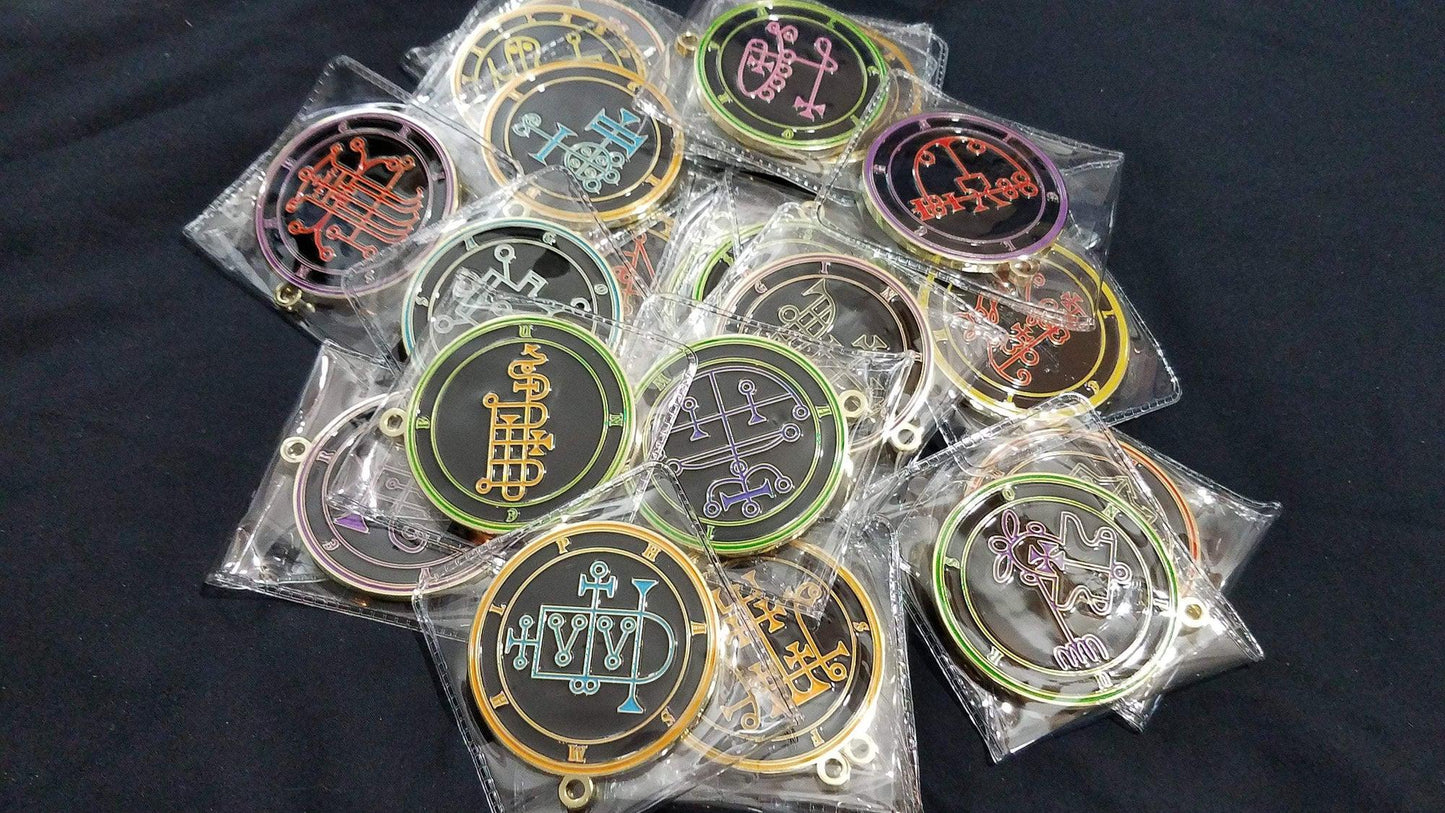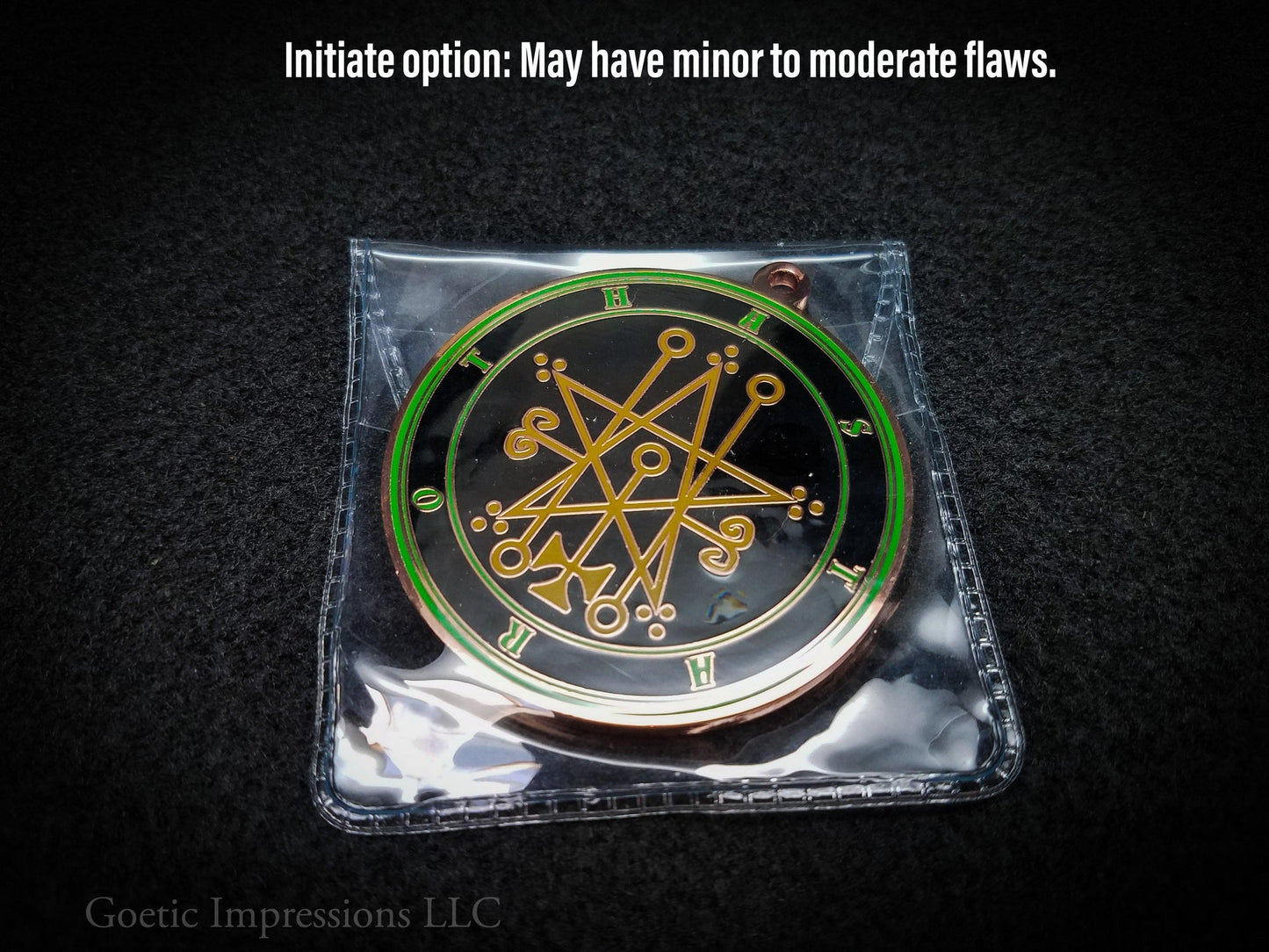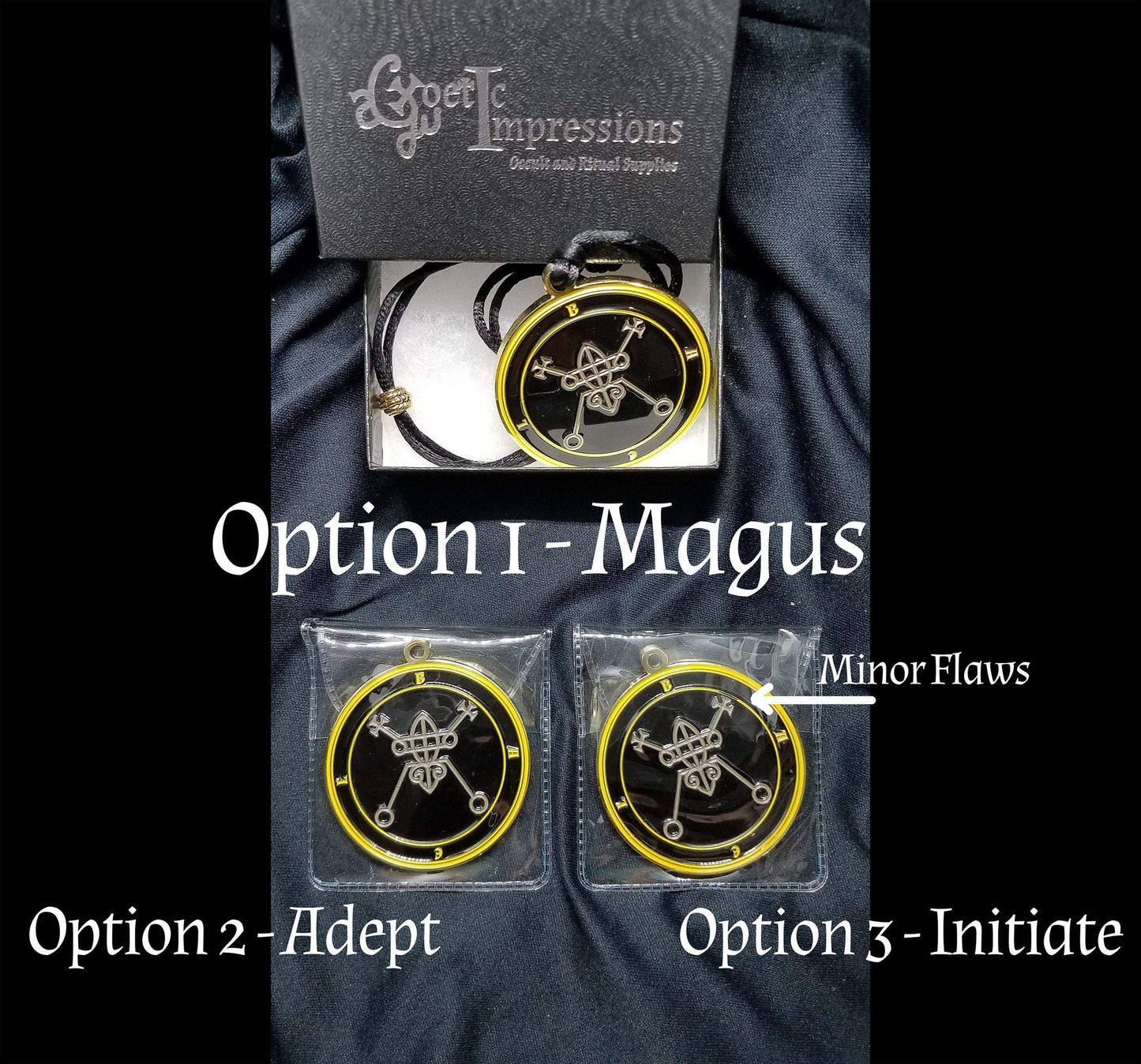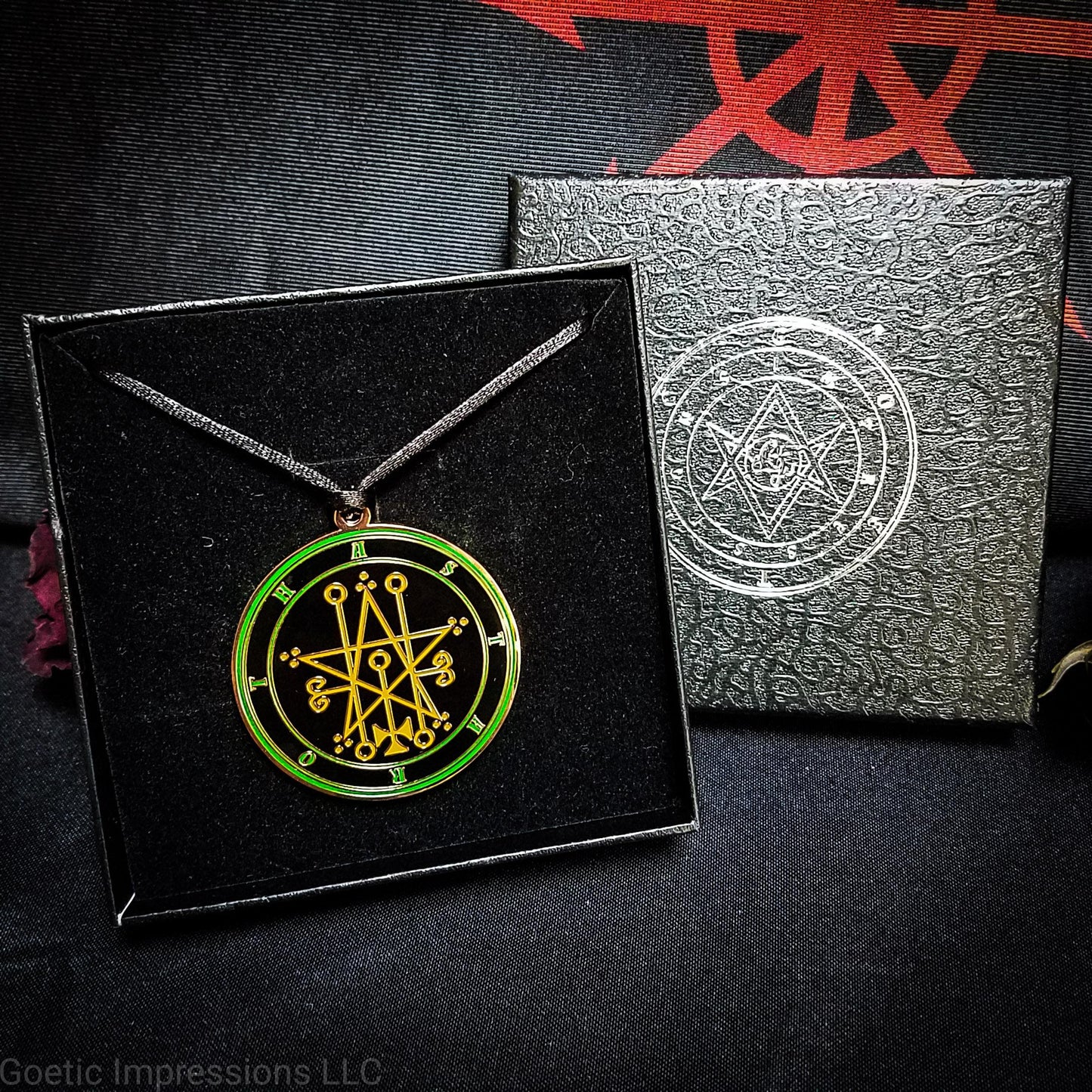 5 stars review from Jason
Superb
Once again I am astounded at the level of quality of these sigils. Excellent work! The goods get shipped off very fast as well. Within a week they arrive!
I will be a customer for a long time coming, that I can guarantee!
Great quality product. Would buy from this seller again.
Beautiful work and outstanding quality as always