Regular price
Sale price
$40.00 USD
Unit price
per
Sale
Sold out
This Lesser Key of Solomon Goetia sigil pendant features the demon seal of the 70th goetic spirit in the Ars Goetia, Seere. This talisman is used for the proper working for evoking goetia demons in ceremonial magick. The perfect tool for your goetic rituals to summon the spirit Seere.
Features
Pentacle of Solomon on reverse side for accurate ritual protection.
Symbolic Color Representation
Brass
Hard Enamel
2" (50.8 millimeters) in diameter
3mm thick.
Silver Plated
Options
Magus Option - comes with a premium quality Goetia Sigil Necklace with 30 inch cord string, and a Goetic Impressions box.
Adept Option - comes with a premium quality medallion, and a vinyl pouch for shipping.
Initiate Option - comes with a medallion with some minor to moderate defects and infill issues, and a vinyl shipping pouch. These still look great and you get a sizable discount! 
Please handle with care - not a toy.
In The Lesser Key of Solomon Seere is described as: "The Seventieth Spirit is Seere, Sear, or Seir. He is a Mighty Prince, and Powerful, under AMAYMON, King of the East. He appeareth in the Form of a Beautiful Man, riding upon a Winged Horse. His Office is to go and come; and to bring abundance of things to pass on a sudden, and to carry or recarry anything whither thou wouldest have it to go, or whence thou wouldest have it from. He can pass over the whole Earth in the twinkling of an Eye. He giveth a True relation of all sorts of Theft, and of Treasure hid, and of many other things. He is of an indifferent Good Nature, and is willing to do anything which the Exorcist desireth. He governeth 26 Legions of Spirits."
Share
View full details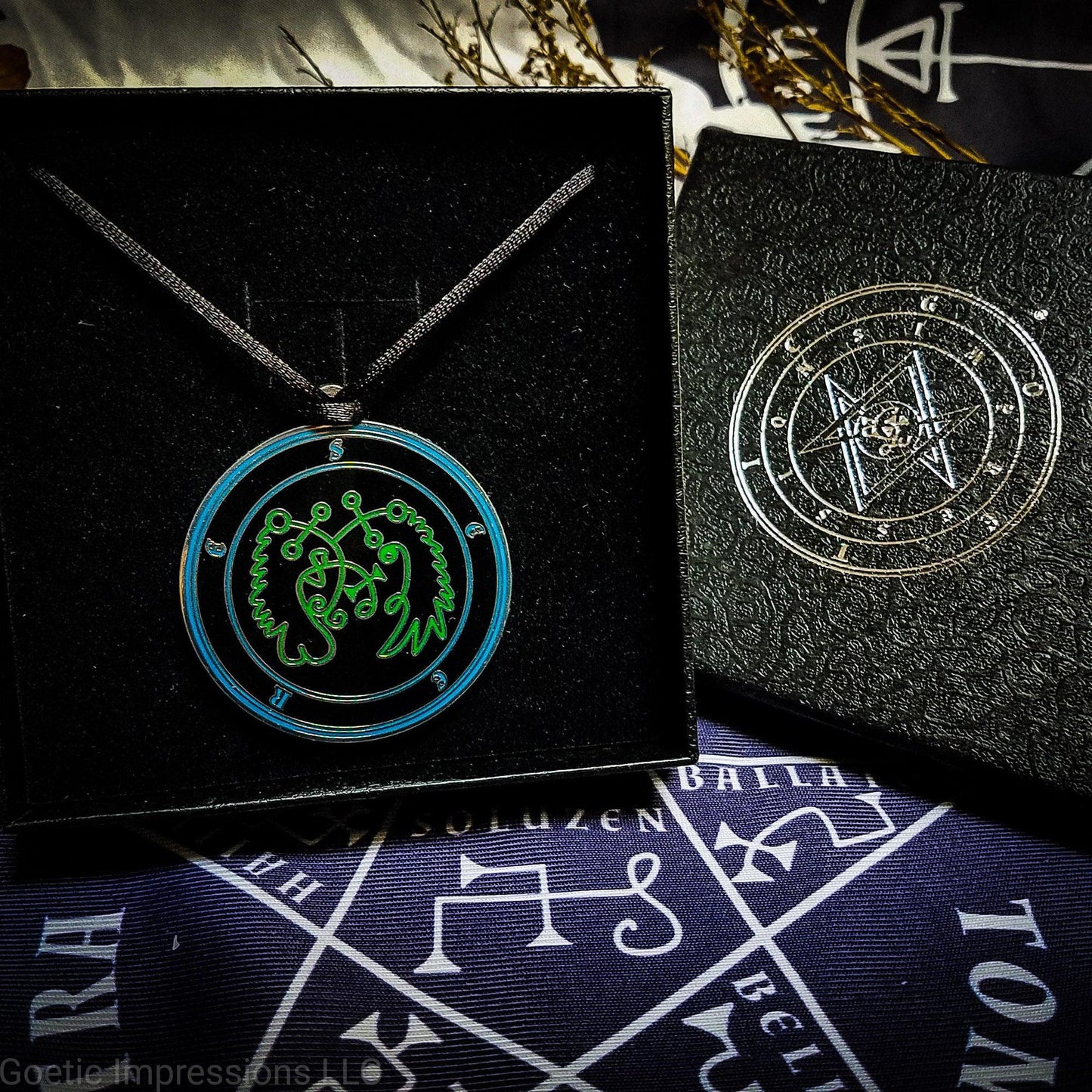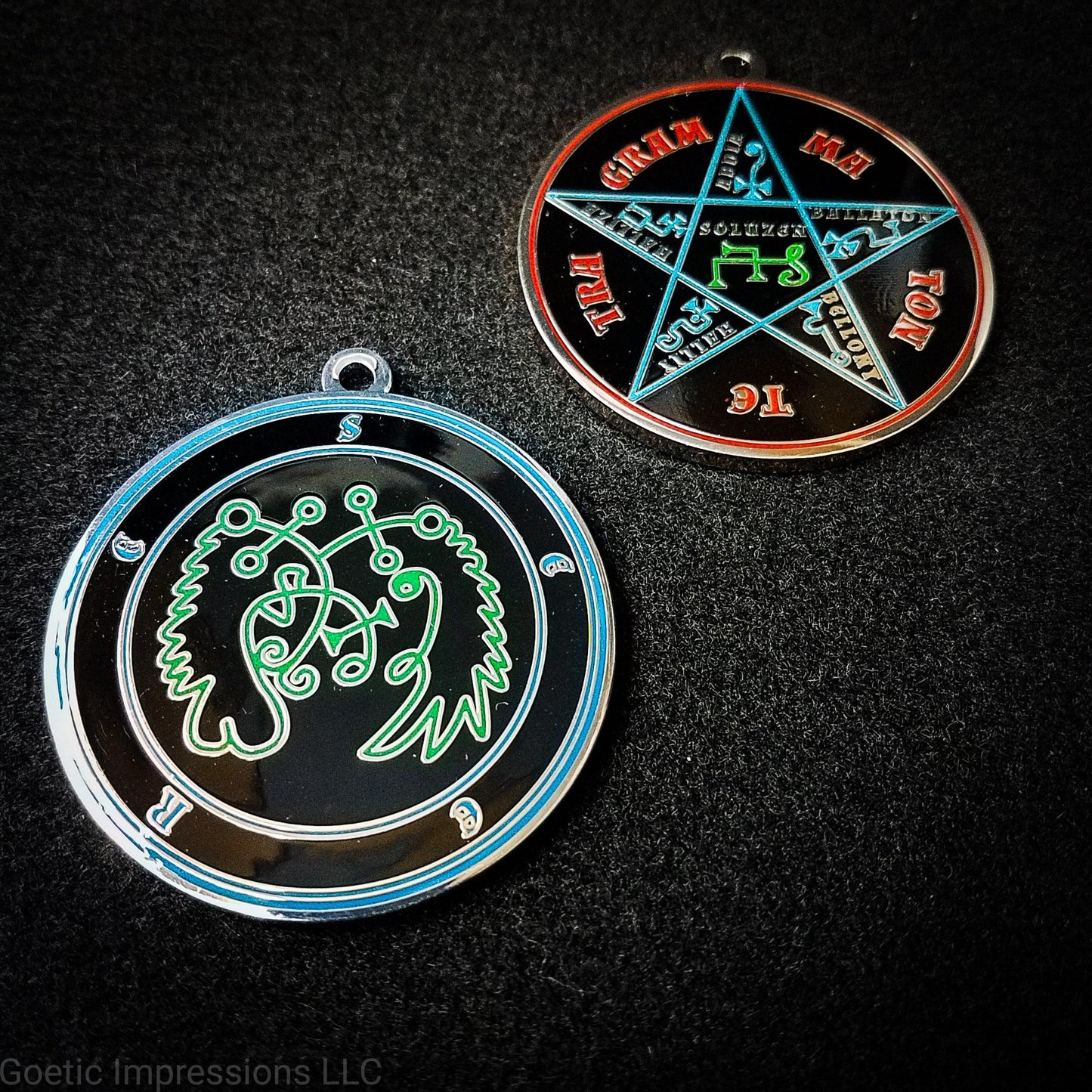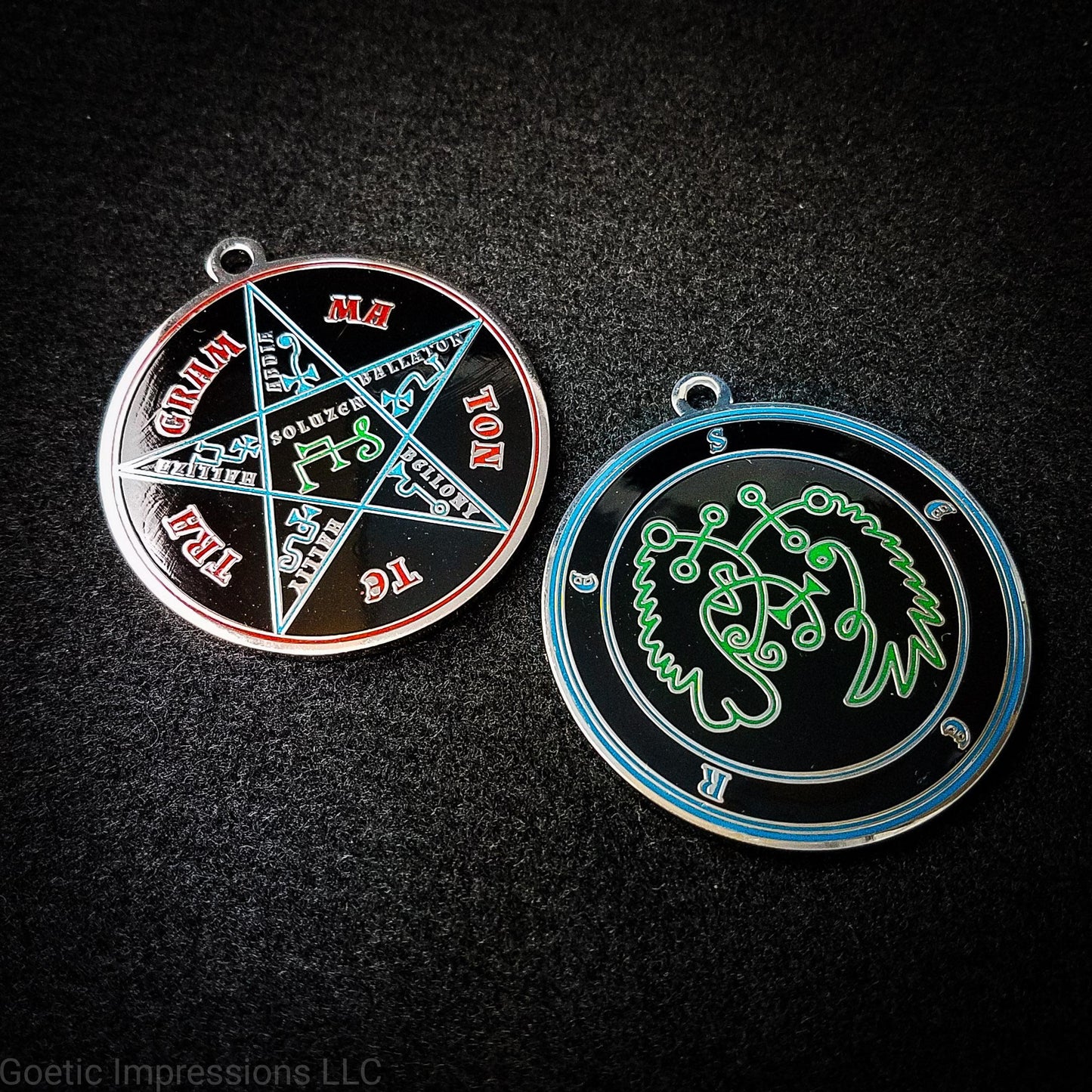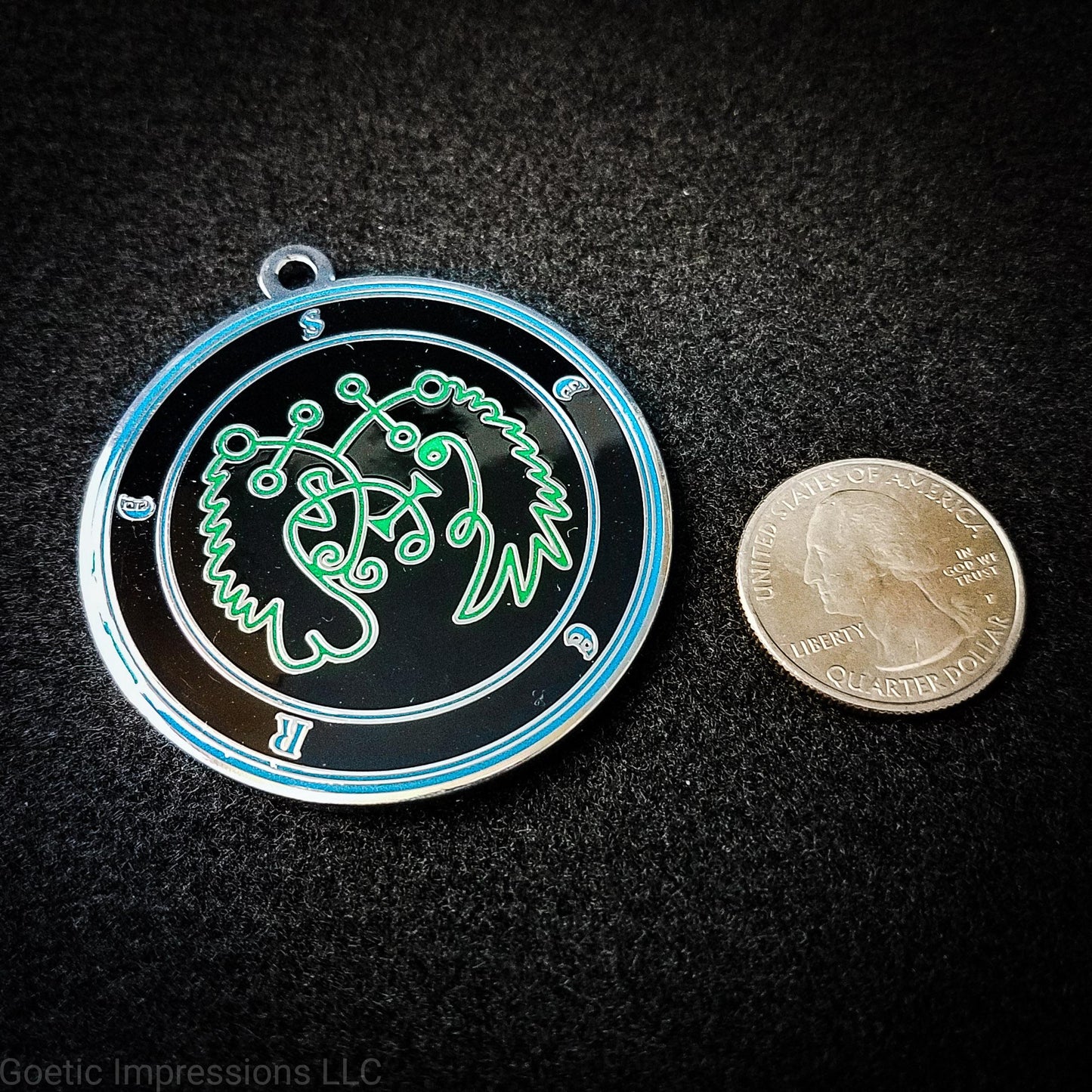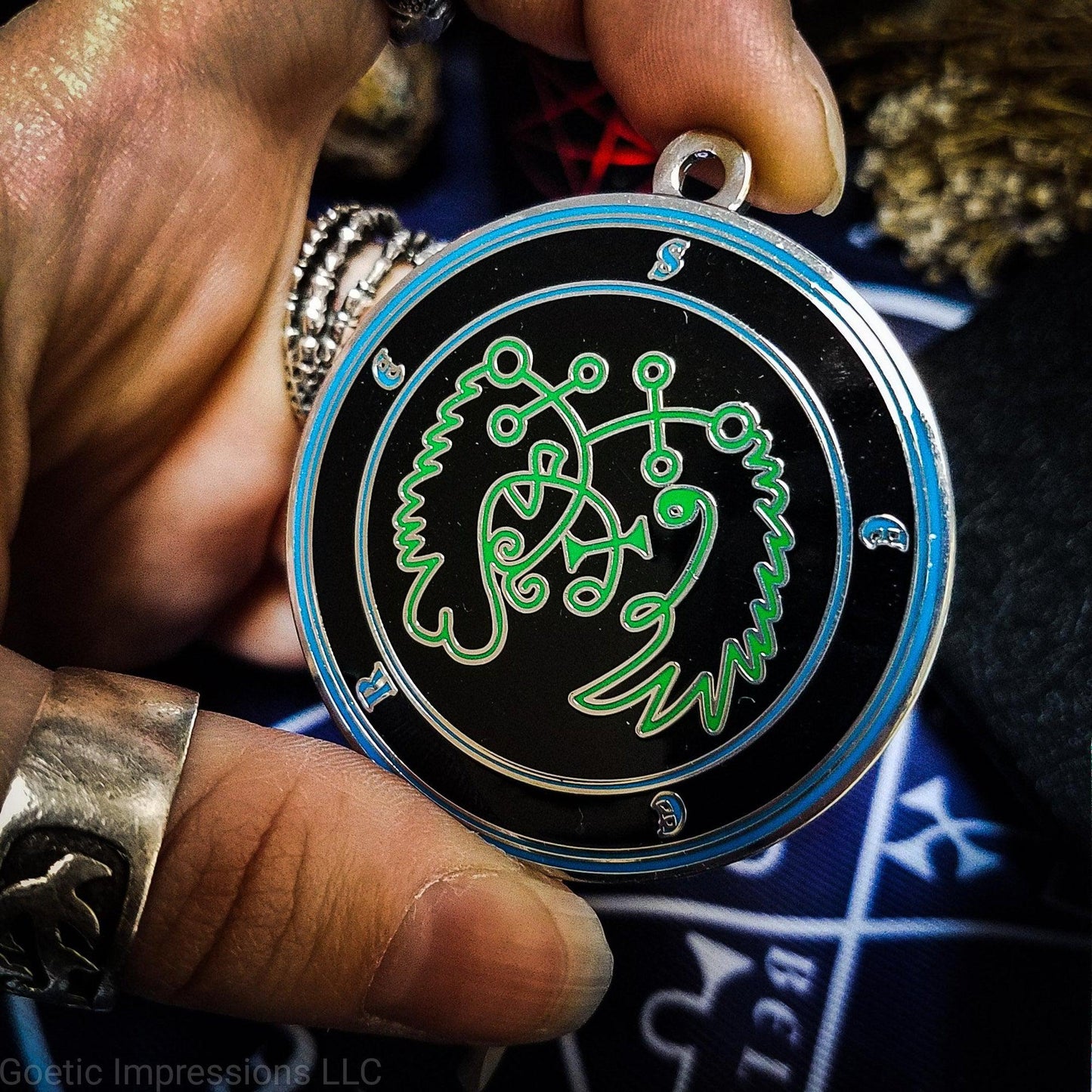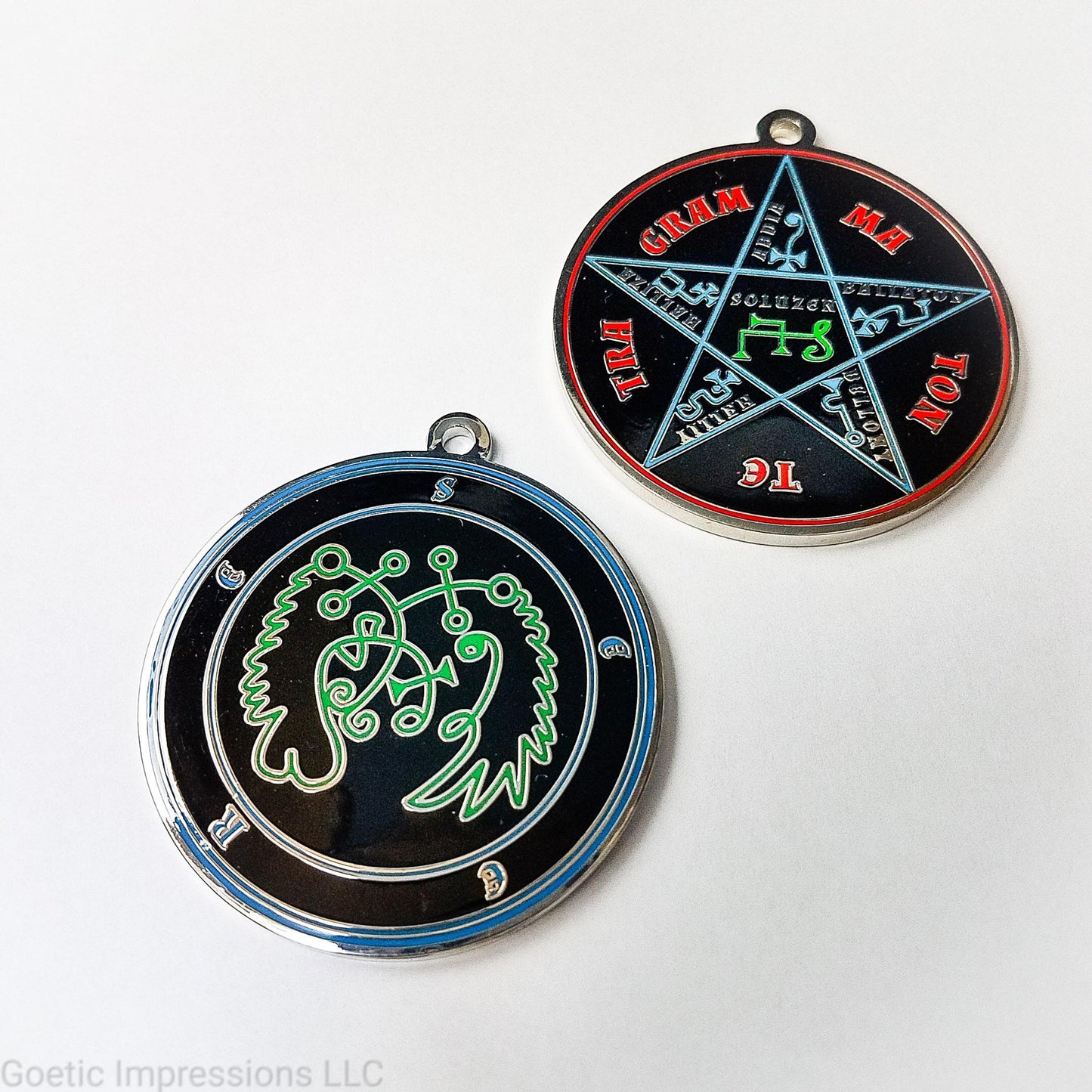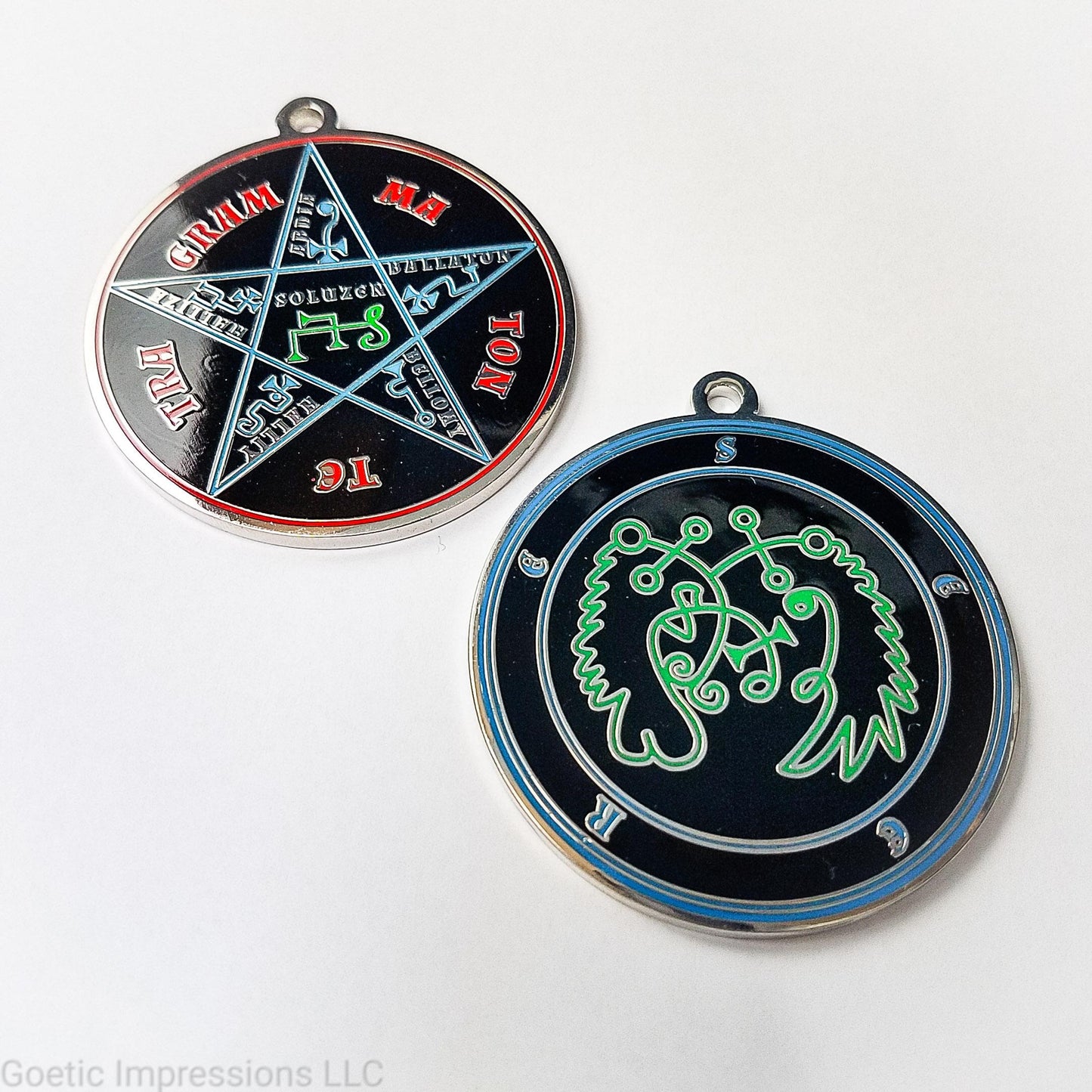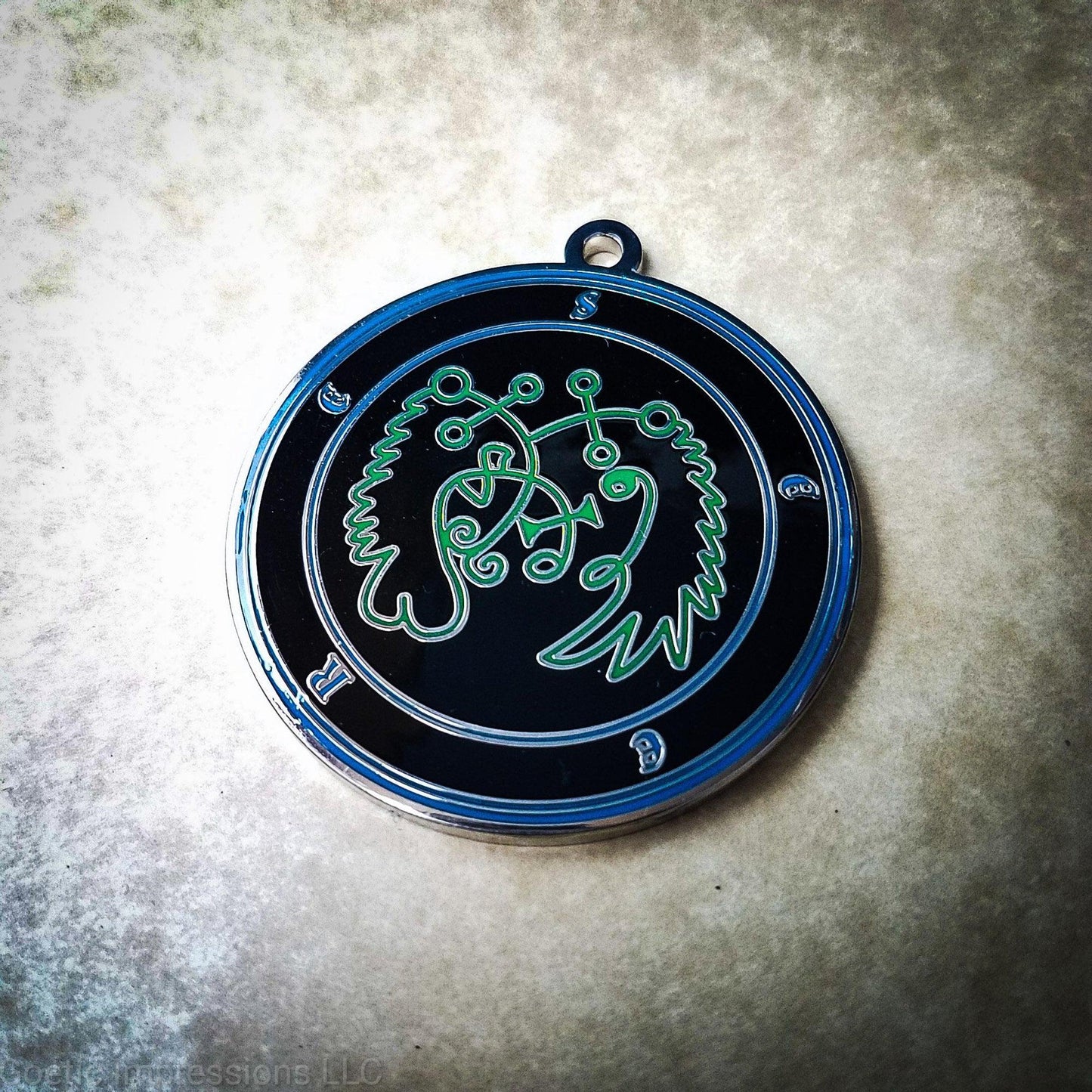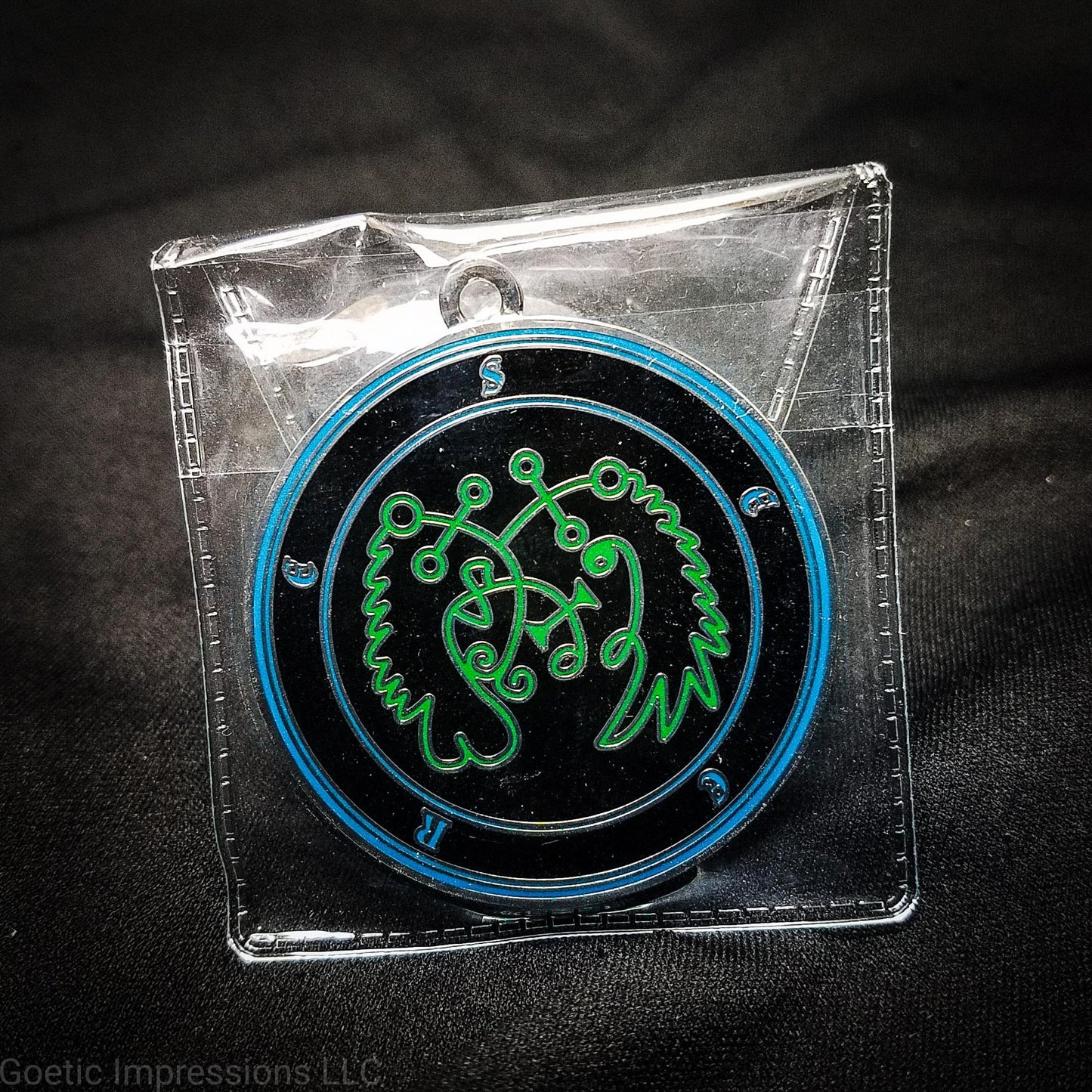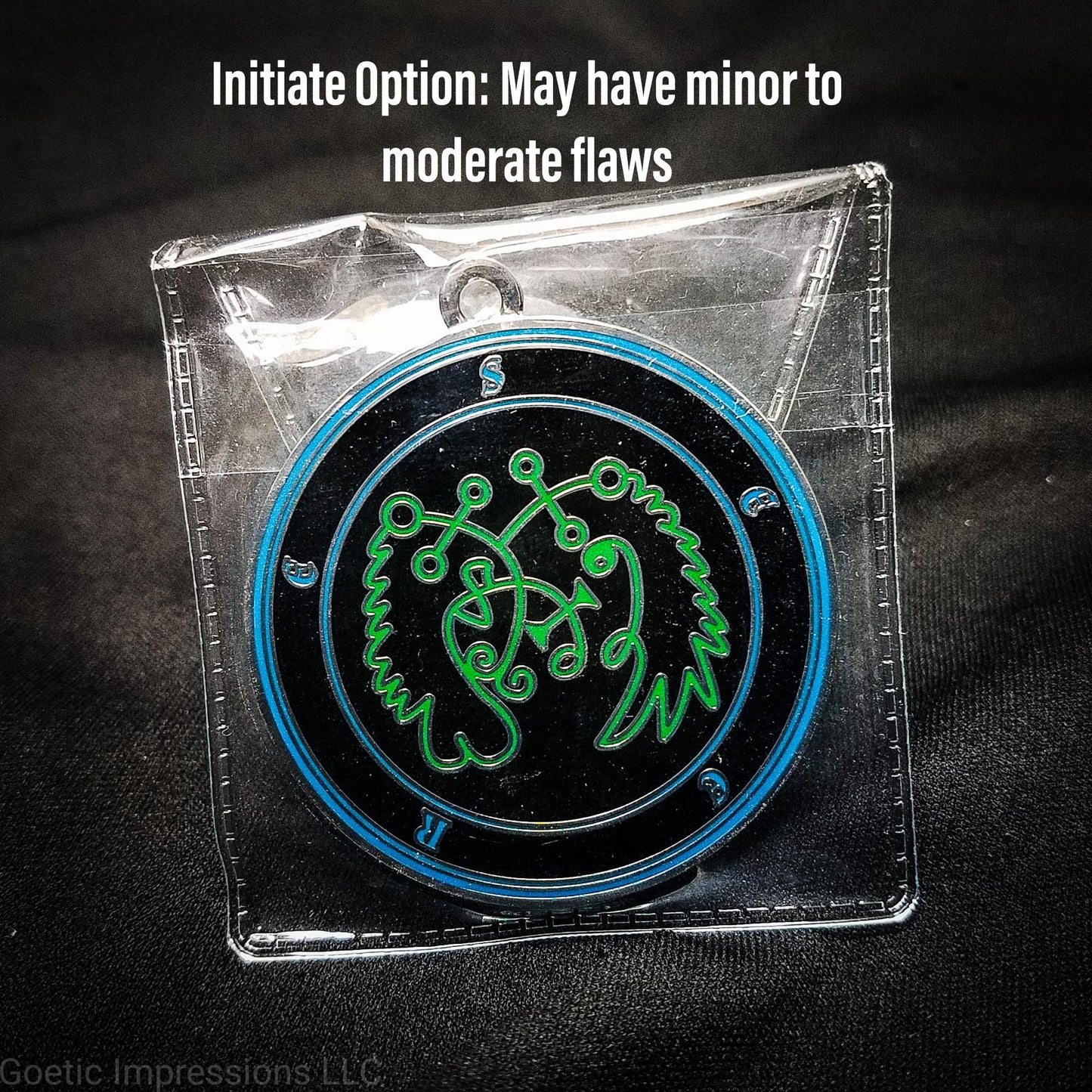 5 stars review from Jason
Never a disappointment and makes an excellent tool for evocation.!
Black enamel scuffed up super easy compared to the other medallions I've bought. Otherwise good purchase
I absolutely love it! Thank you!