Regular price
Sale price
$40.00 USD
Unit price
per
Sale
Sold out
This Lesser Key of Solomon Goetia sigil pendant features the demon seal of the 7th goetic spirit in the Ars Goetia, Amon. This talisman is used for the proper working for evoking goetia demons in ceremonial magick. The perfect tool for your goetic rituals to summon the spirit Amon.
Features
Pentacle of Solomon on reverse side for accurate ritual protection.
Symbolic Color Representation
Brass or Silver Plated
Hard Enamel
2" (50.8 millimeters) in diameter
3mm thick.
Options
Magus Option - comes with a premium quality Goetia Sigil Necklace with 30 inch cord string, and a Goetic Impressions box.
Adept Option - comes with a premium quality medallion, and a vinyl pouch for shipping.
Initiate Option - comes with a medallion with some minor to moderate defects and infill issues, and a vinyl shipping pouch. These still look great and you get a sizable discount! 
Please handle with care - not a toy.
In The Lesser Key of Solomon Amon is described as: "The Seventh Spirit is Amon. He is a Marquis great in power, and most stern. He appeareth like a Wolf with a Serpents tail, vomiting out of his mouth flames of fire; but at the command of the Magician he putteth on the shape of a Man with Dog's teeth beset in a head like a Raven; or else like a Man with a Raven's head (simply). He telleth all things Past and to Come. He procureth feuds and reconcileth controversies between friends. He governeth 40 Legions of Spirits."
Share
View full details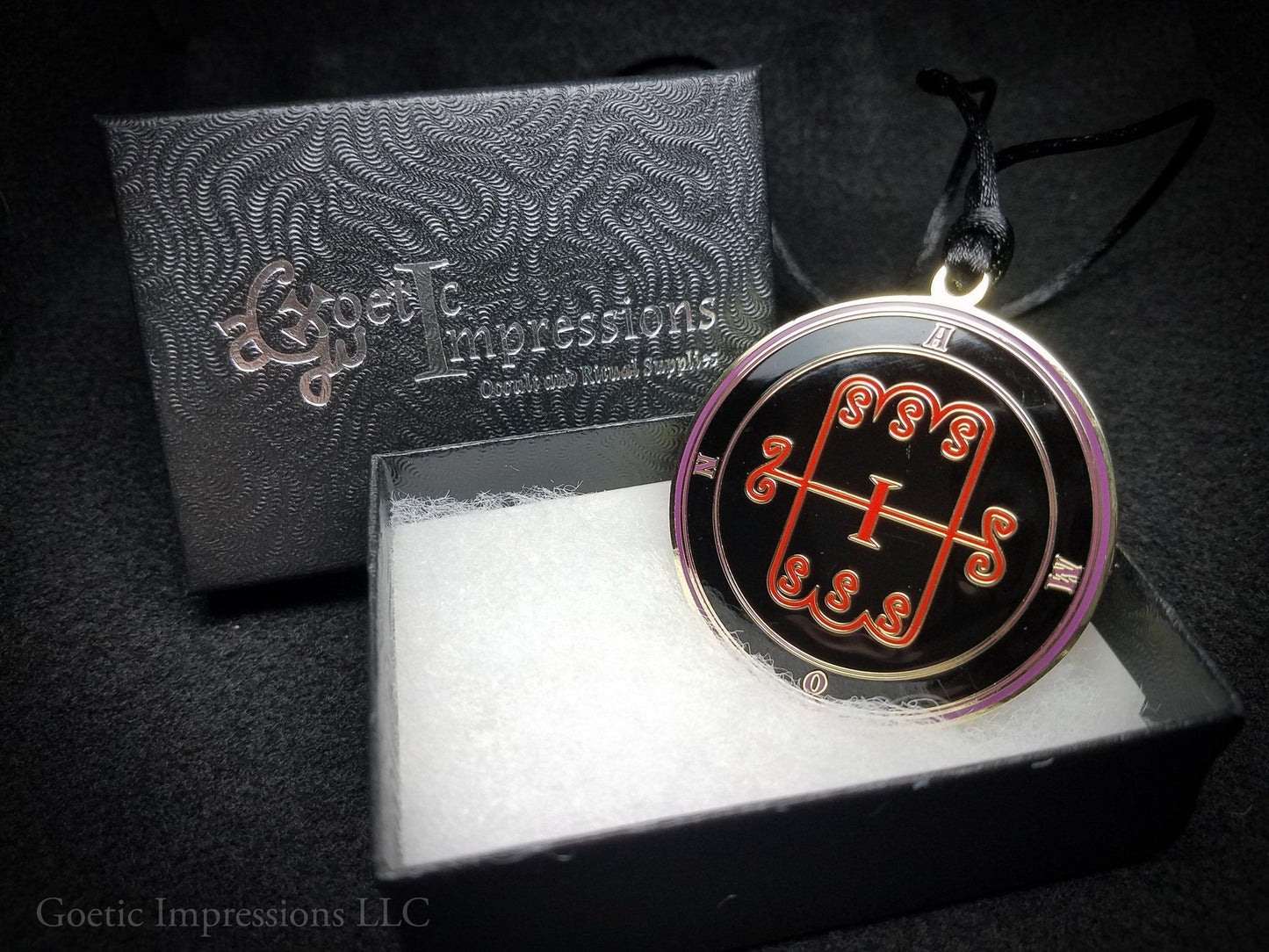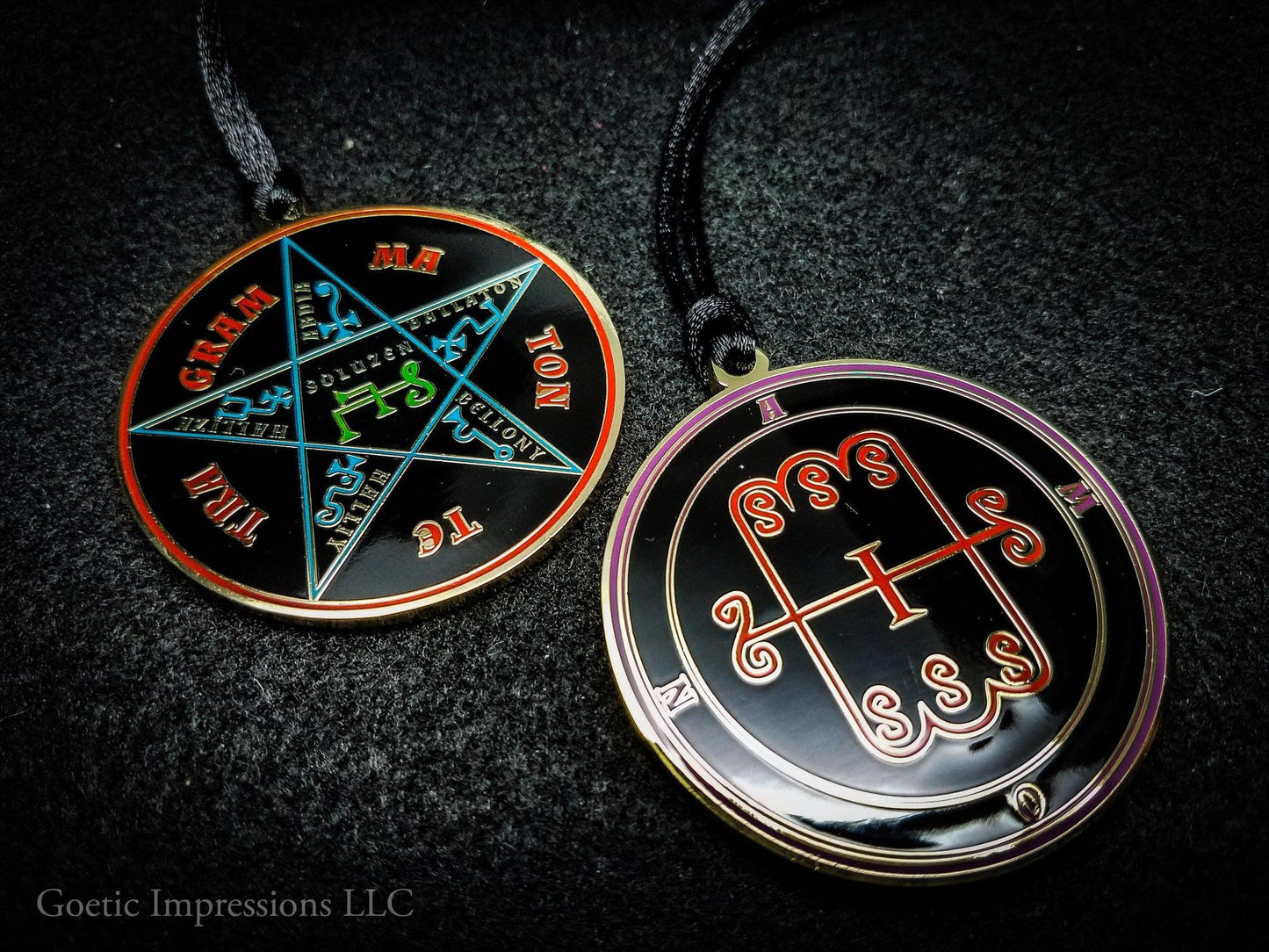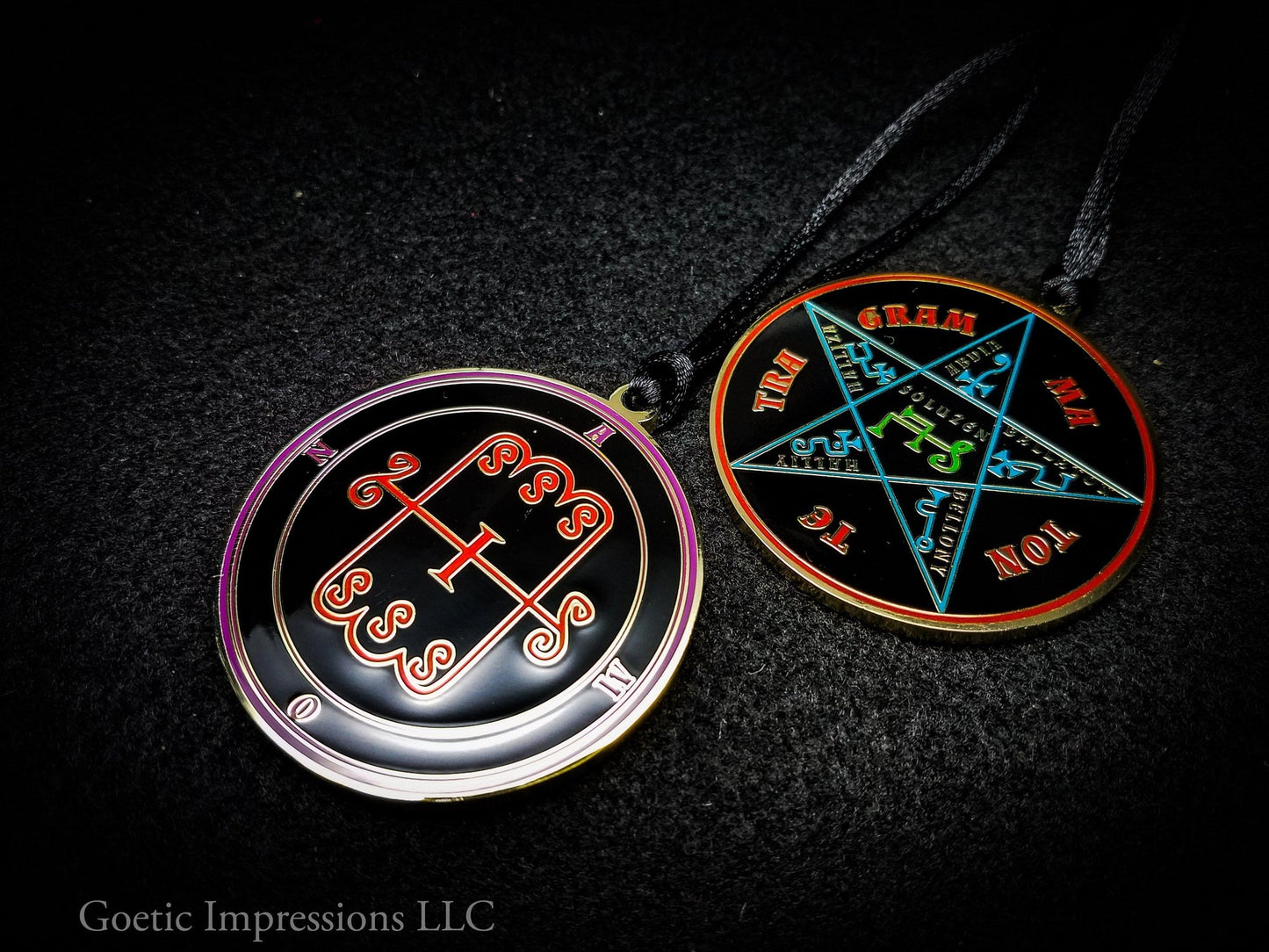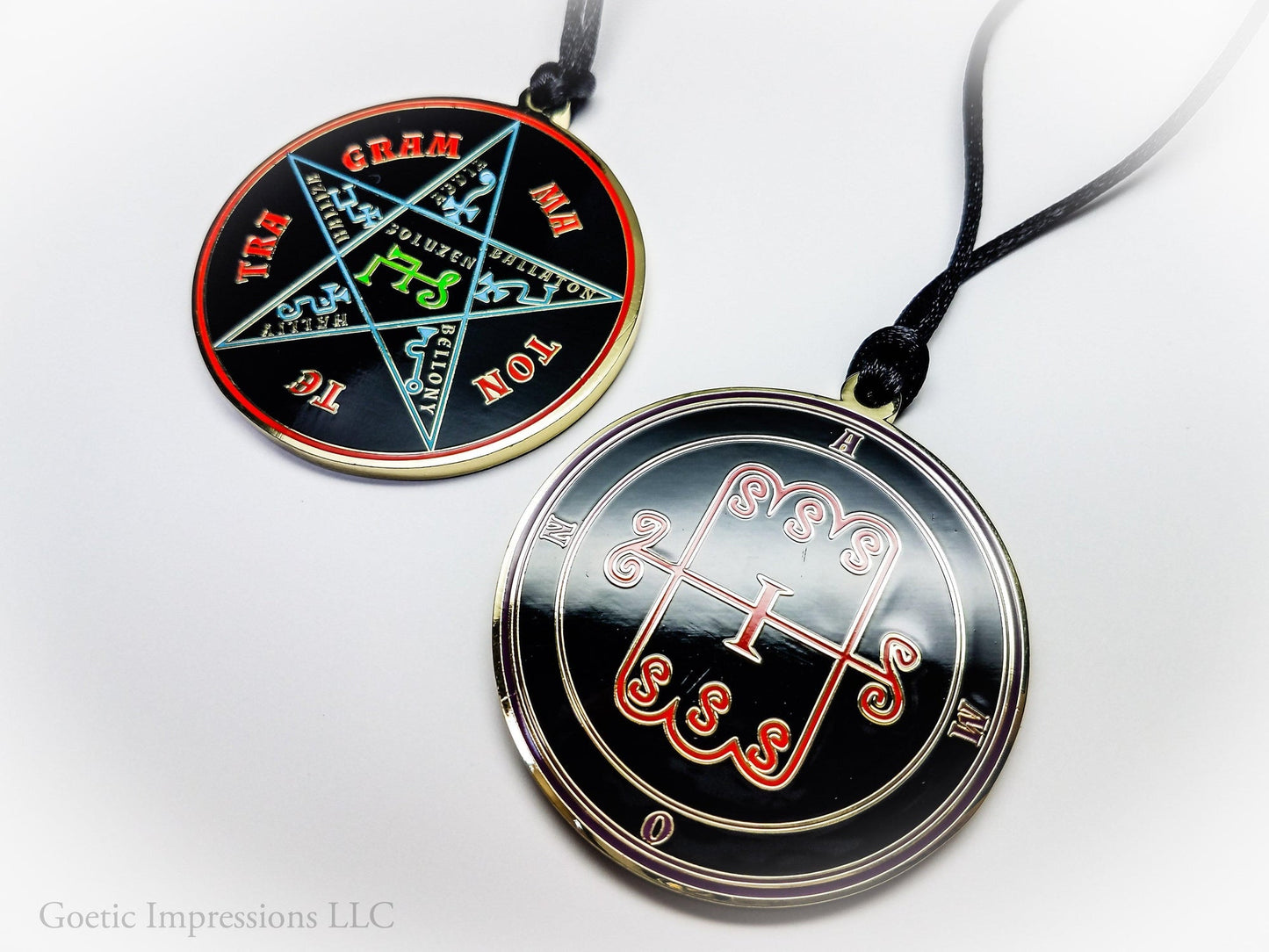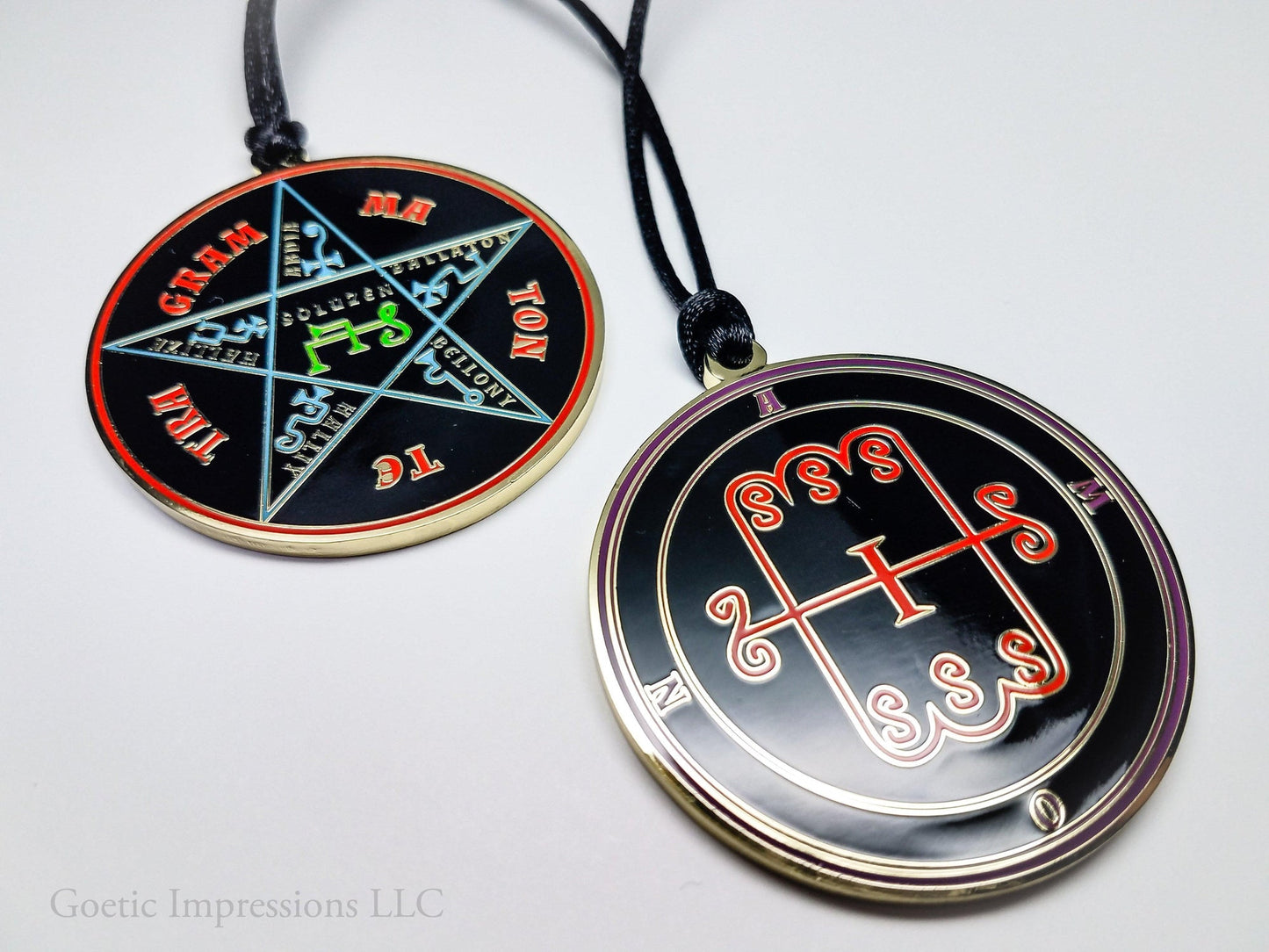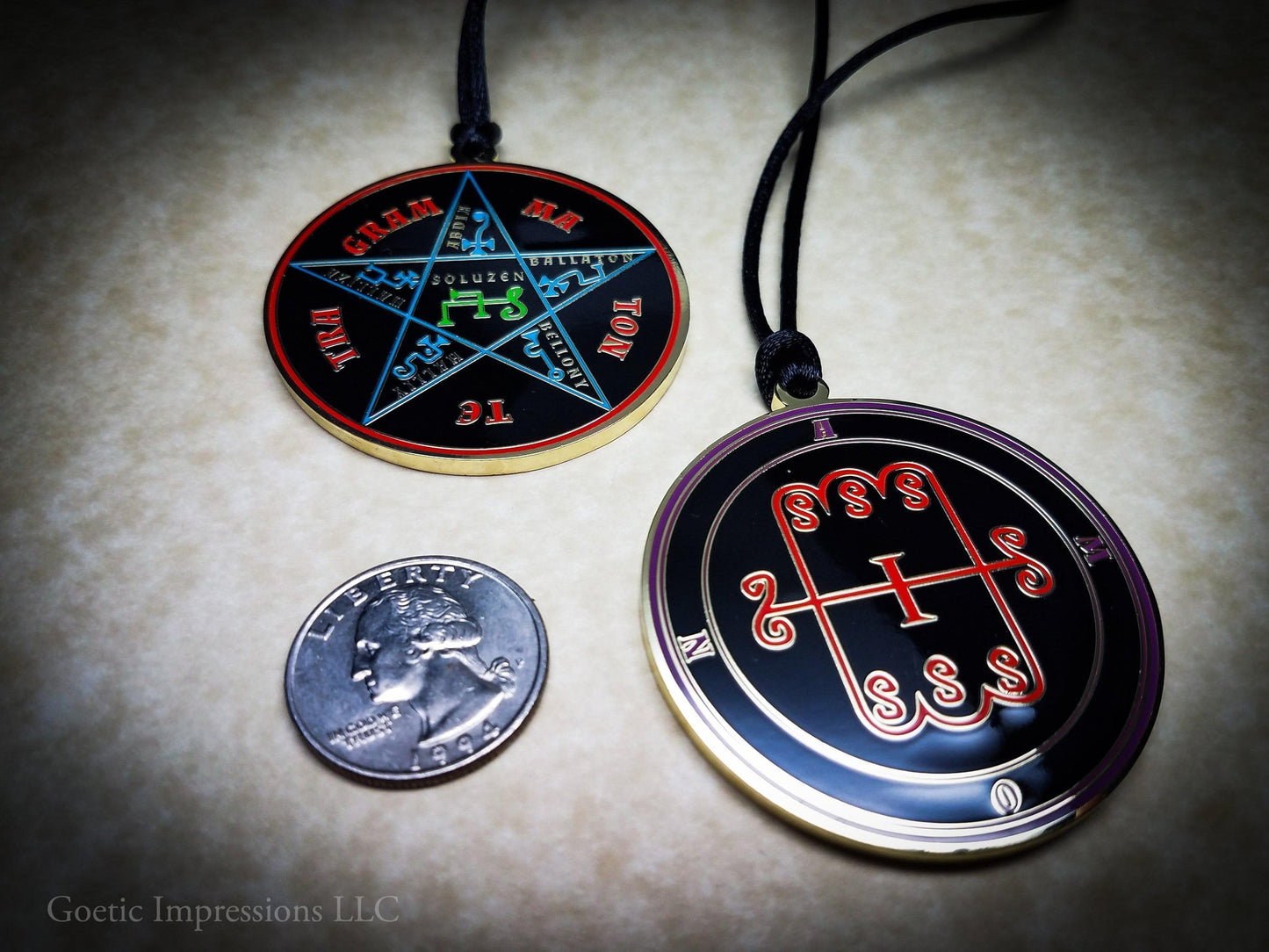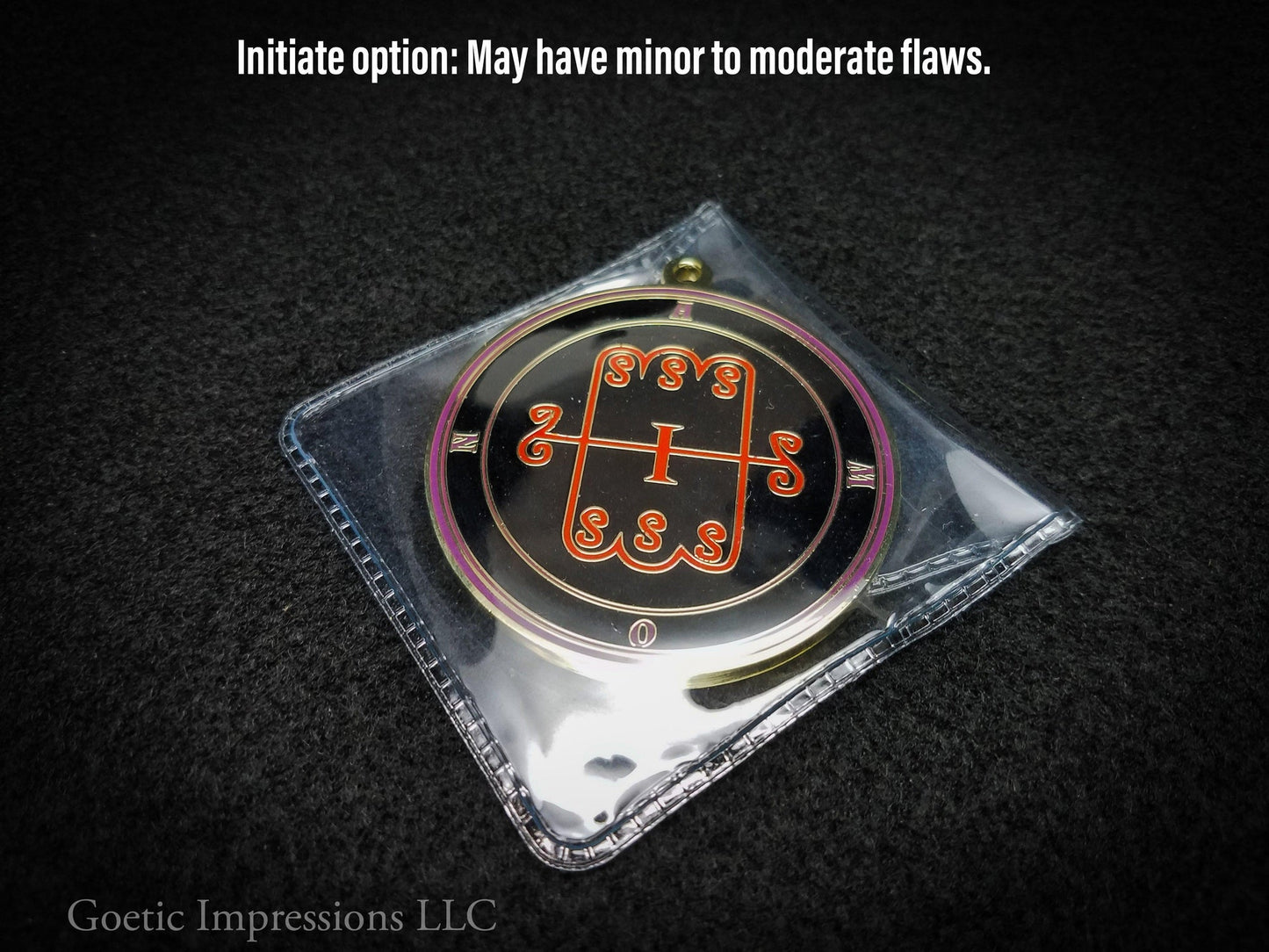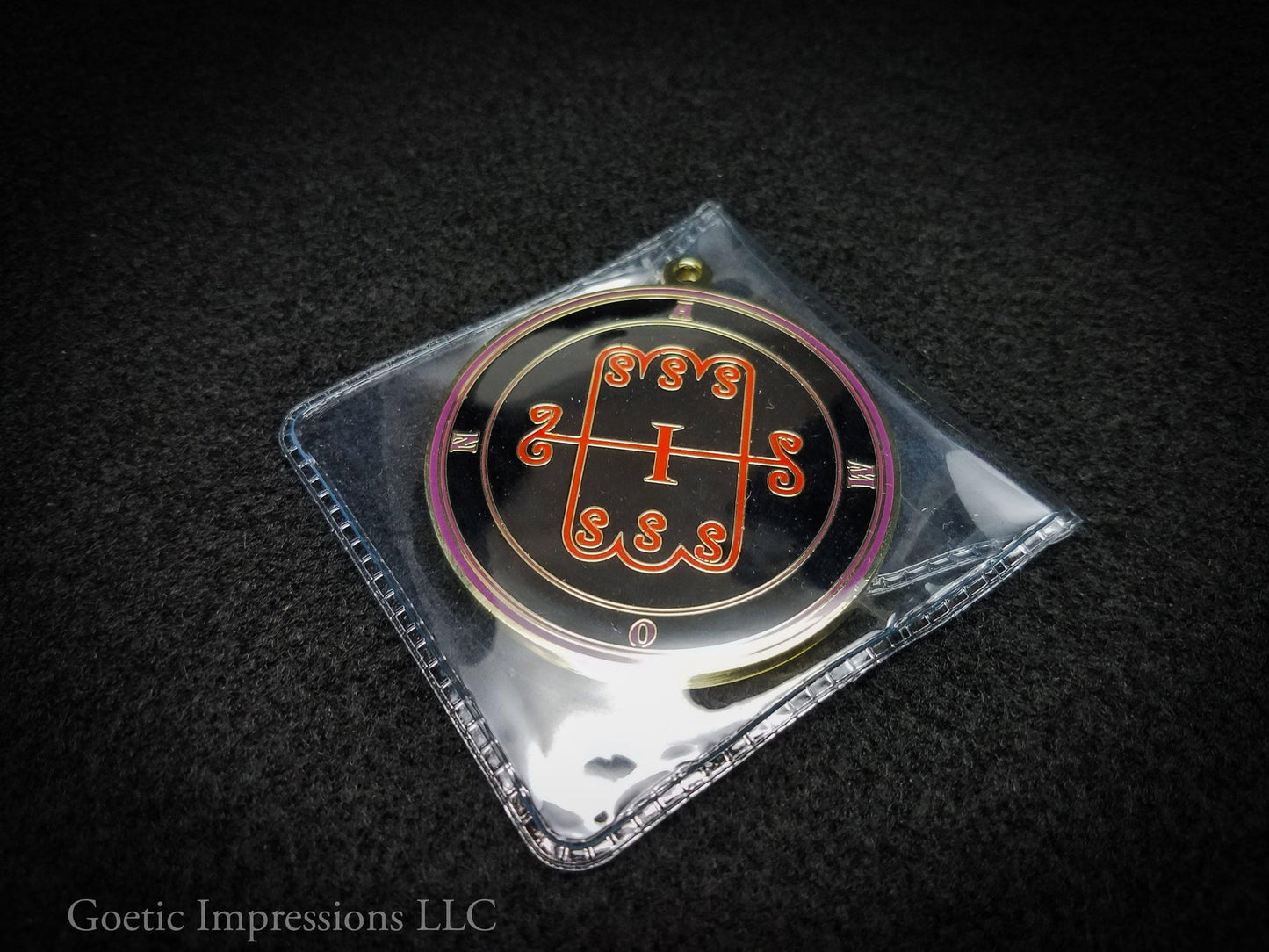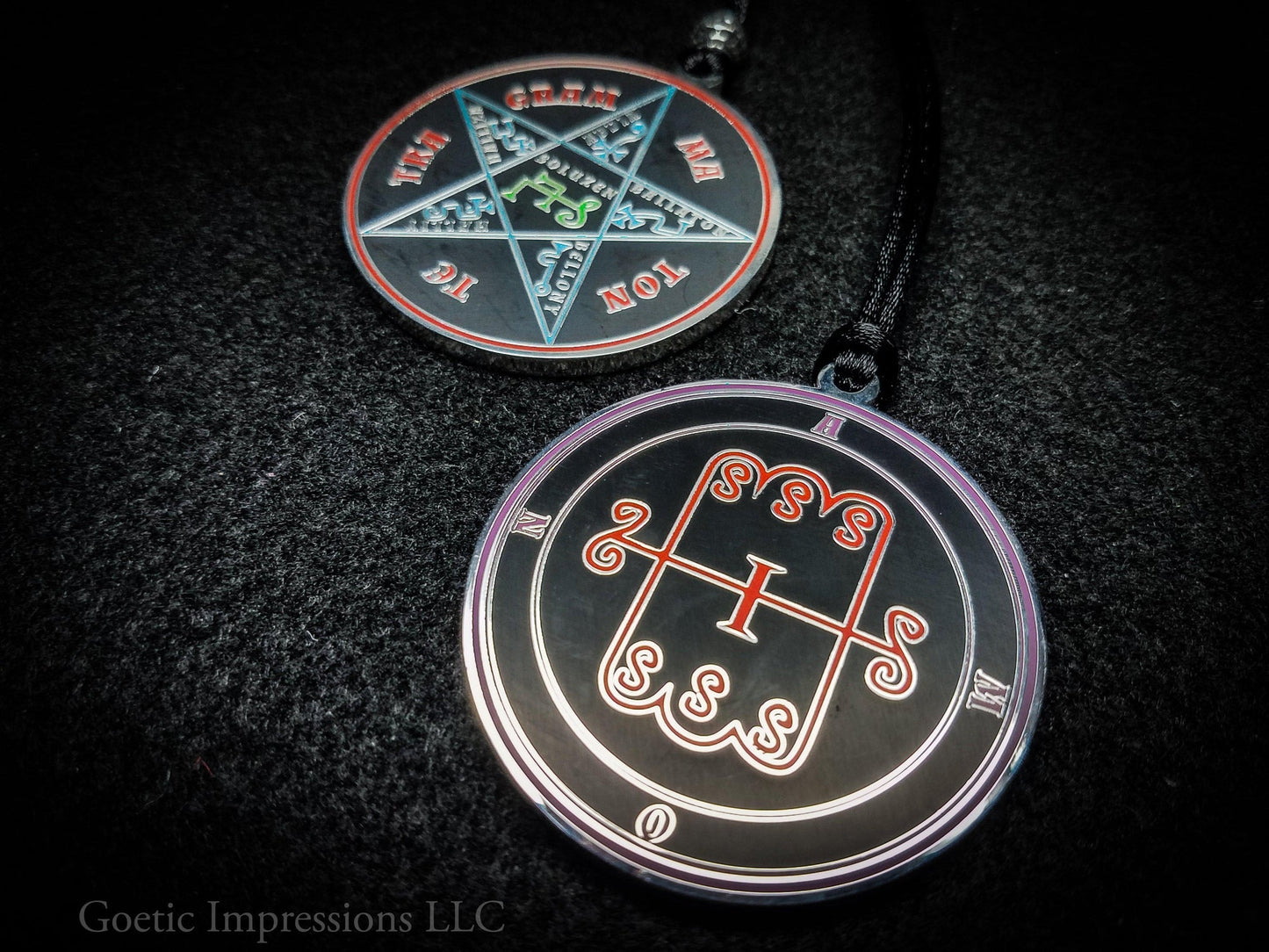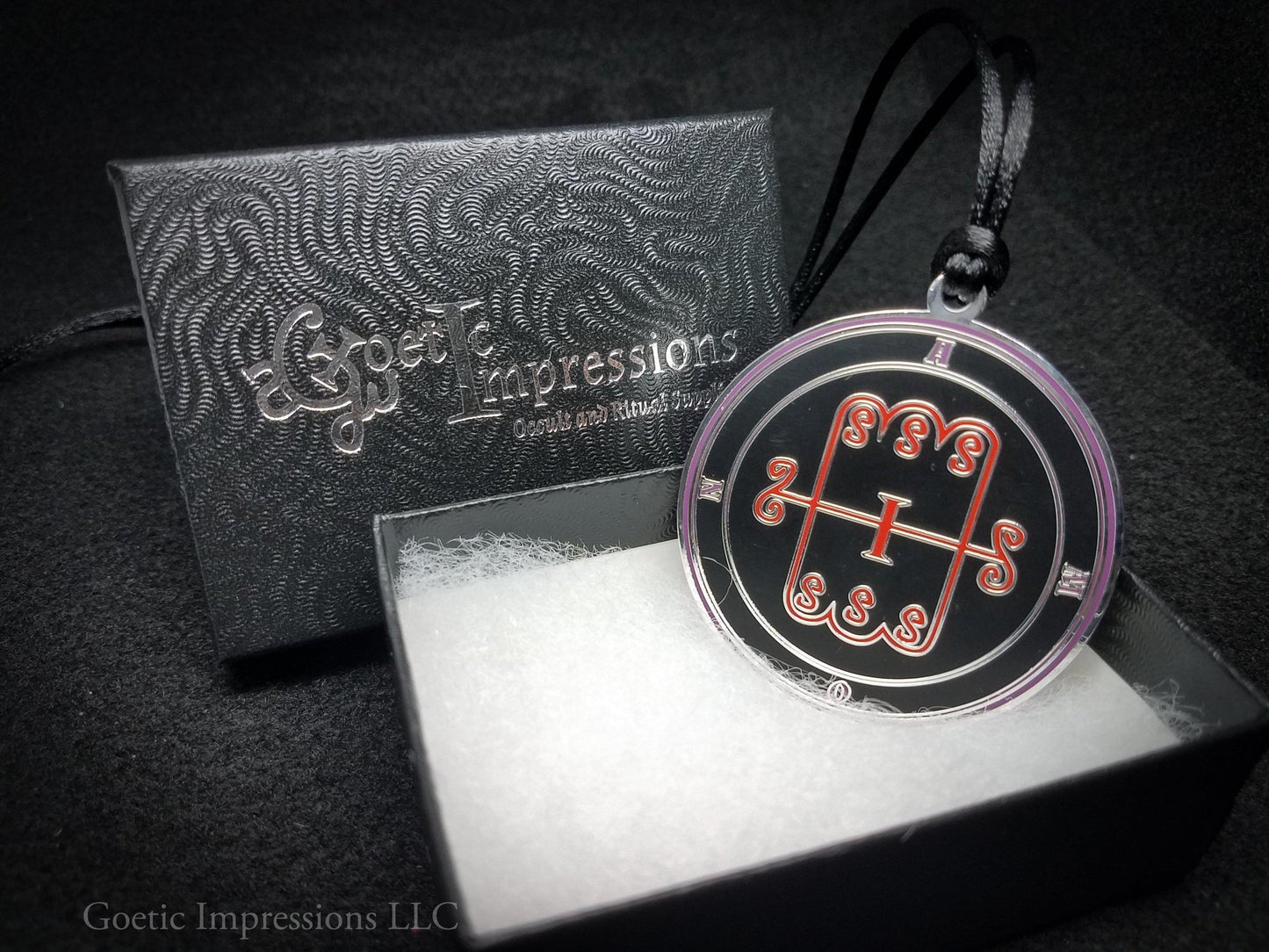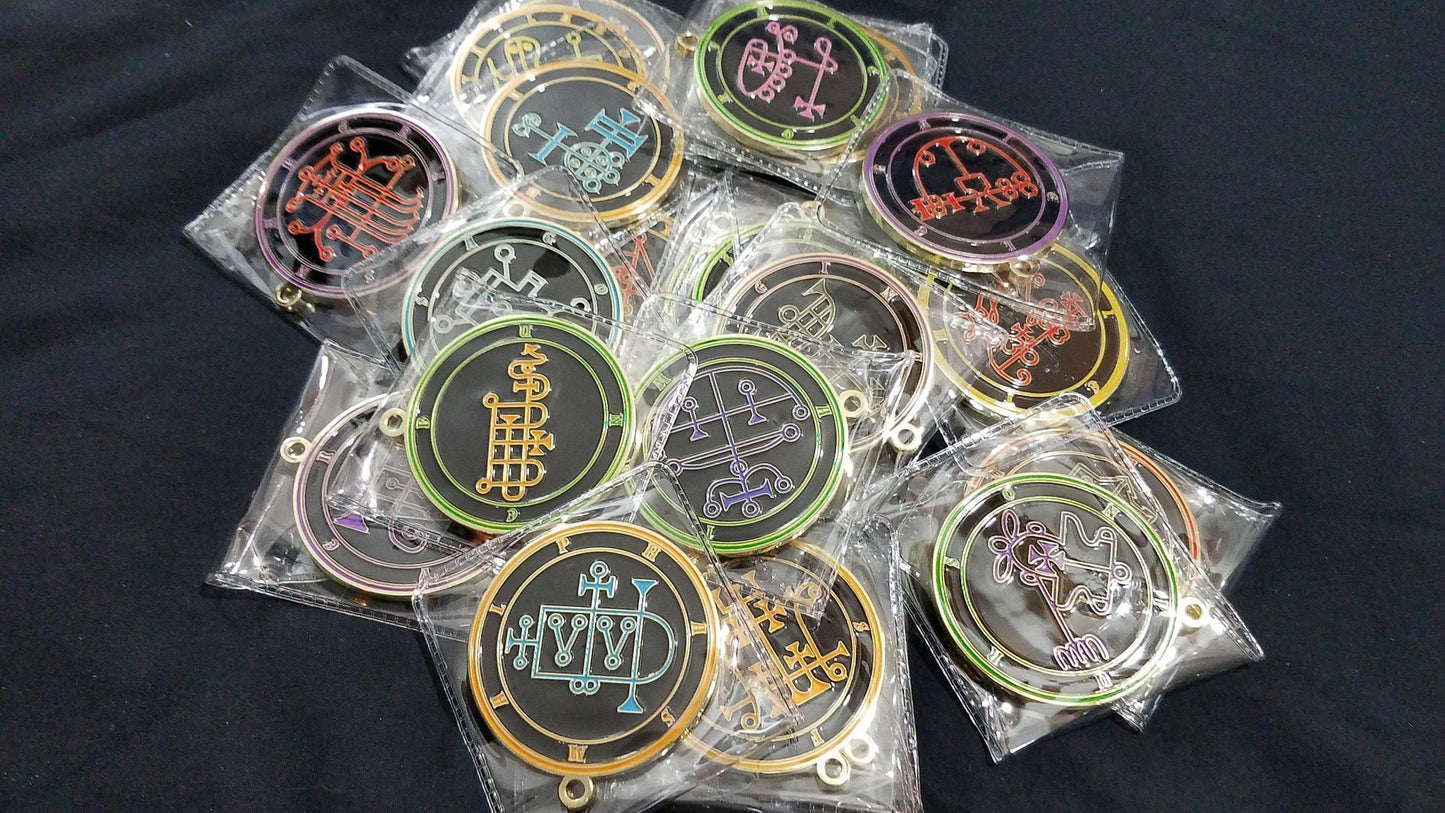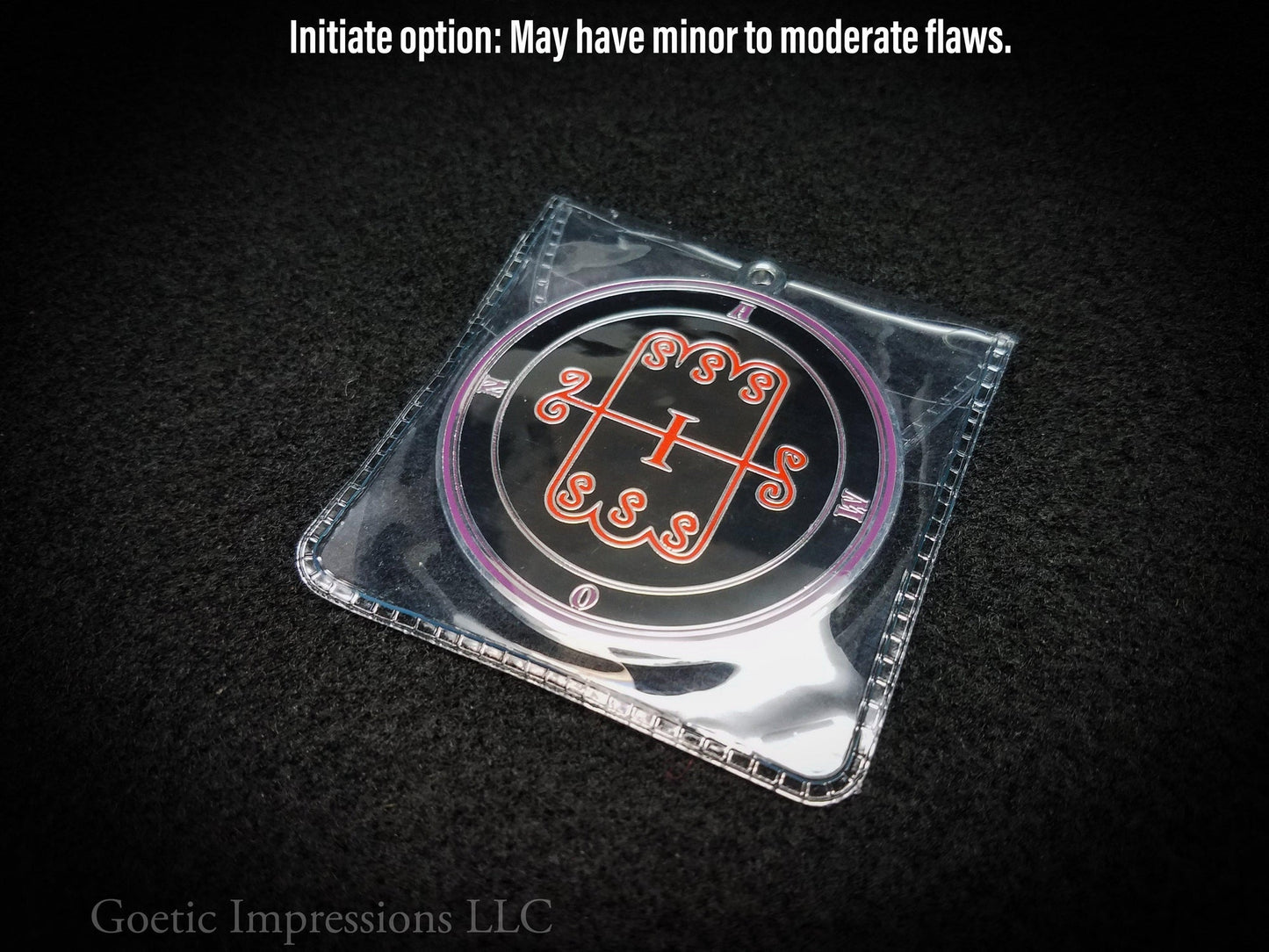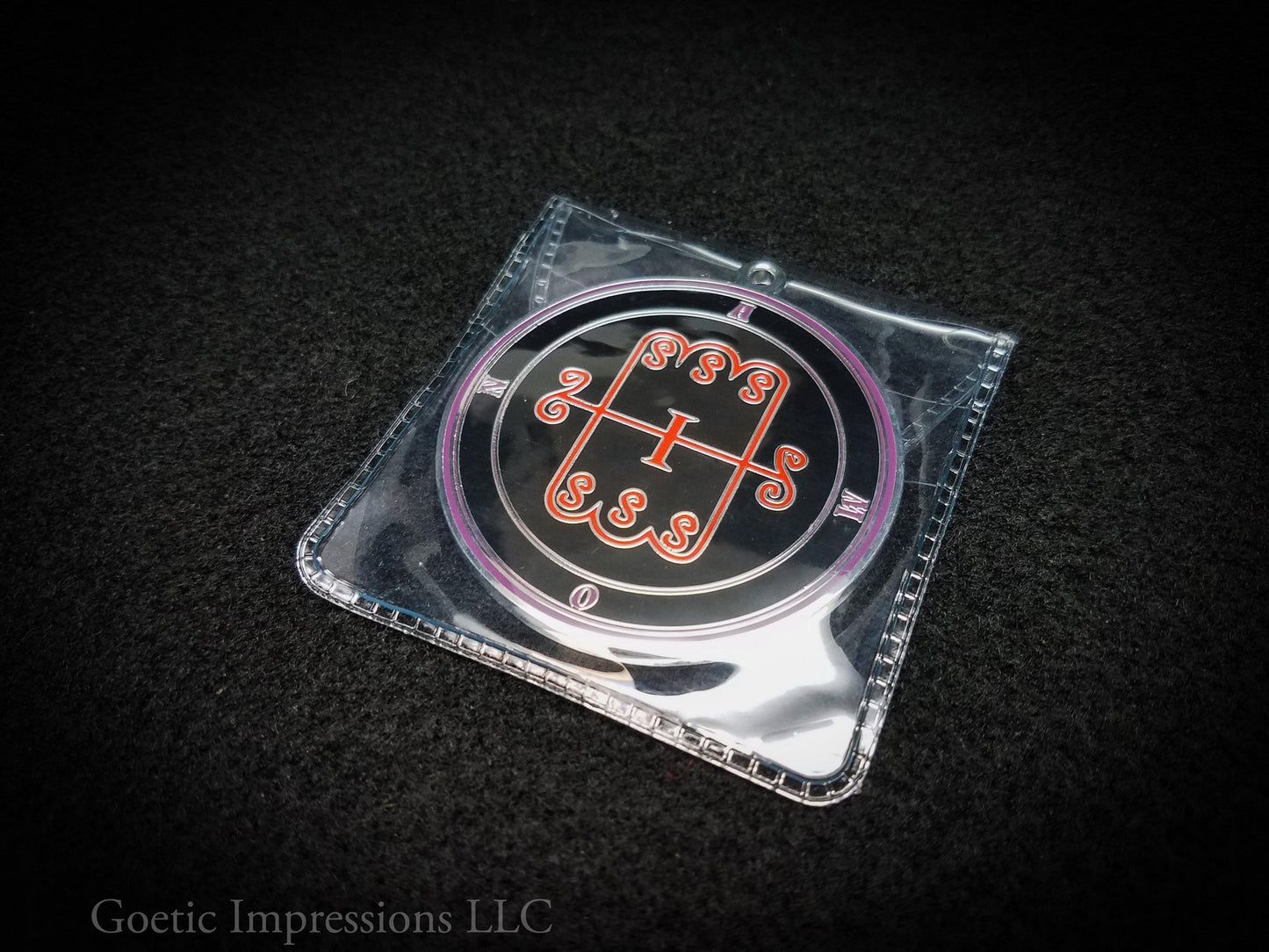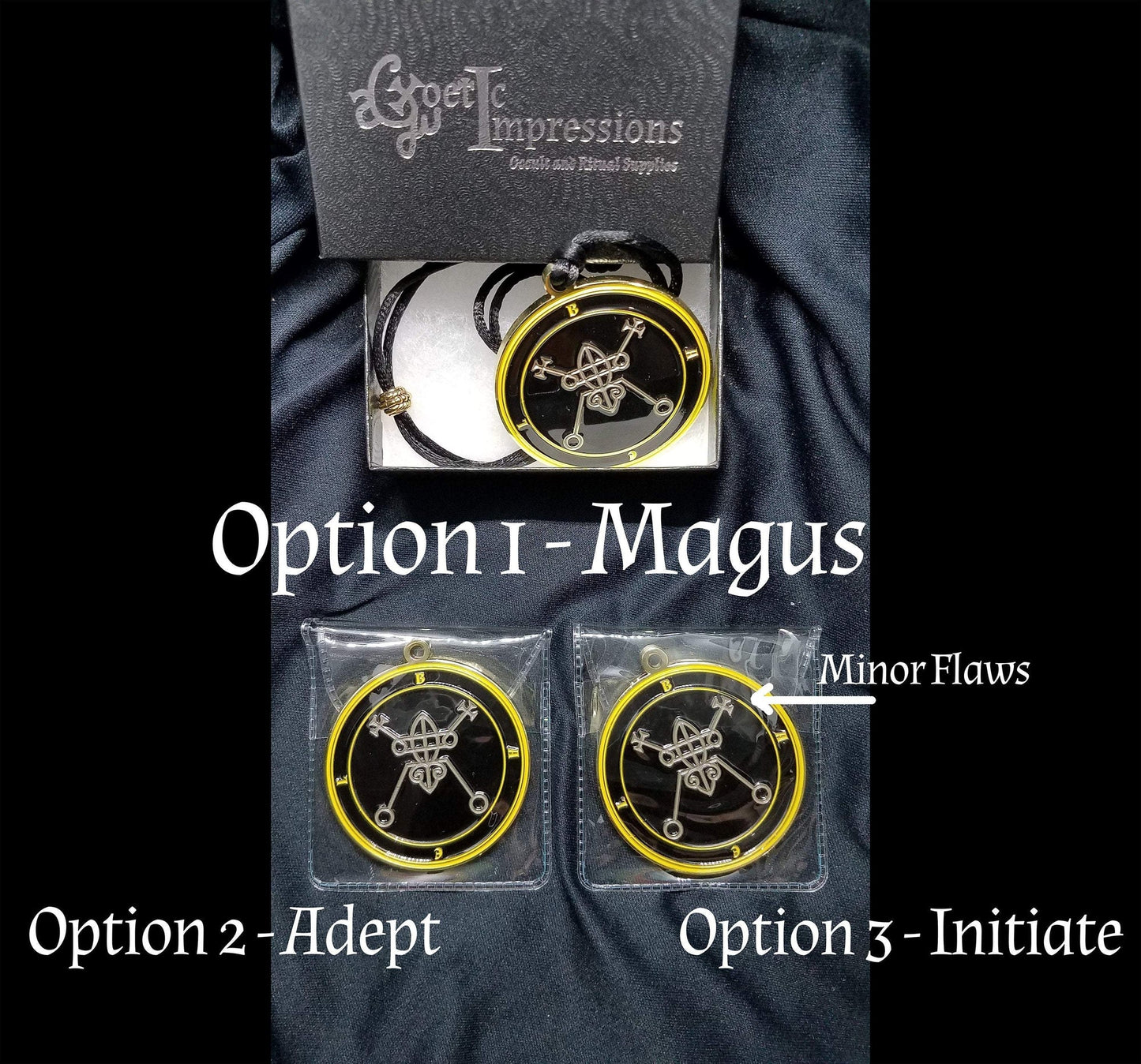 This medallion is extremely high quality. The detail is amazing and the colors are vibrant. It's also a nice heavy weight. It came really fast as well. The sellers are clearly well-versed in the Goetia too.
I have purchased about 5 pendants from GoeticImpressions at this point, and they do not disappoint! They are super quick to ship them out and the pendants are made of quality material. Highly recommended
WOW! I am never impressed but, this sigil necklace is above perfection - heavy, well made, impeccable detailing. This is the go to shop for all sigils! Fast shipping to! Highly recommend - Thank you!