Regular price
Sale price
$40.00 USD
Unit price
per
Sale
Sold out
This Lesser Key of Solomon Goetia sigil pendant features the demon seal of the 59th goetic spirit in the Ars Goetia, Orias. This talisman is used for the proper working for evoking goetia demons in ceremonial magick. The perfect tool for your goetic rituals to summon the spirit Orias.
Features
Pentacle of Solomon on reverse side for accurate ritual protection.
Symbolic Color Representation
Hard Enamel
2" (50.8 millimeters) in diameter
3mm thick.
Brass Plated
Options
Magus Option - comes with a premium quality Goetia Sigil Necklace with 30 inch cord string, and a Goetic Impressions box.
Adept Option - comes with a premium quality medallion, and a vinyl pouch for shipping.
Initiate Option - comes with a medallion with some minor to moderate defects and infill issues, and a vinyl shipping pouch. These still look great and you get a sizable discount! 
Please handle with care - not a toy.
In The Lesser Key of Solomon Orias is described as: "The Fifty-ninth Spirit is Oriax, or Orias. He is a Great Marquis, and appeareth in the Form of a Lion, riding upon a Horse Mighty and Strong, with a Serpent's Tail; and he holdeth in his Right Hand two Great Serpents hissing. His Office is to teach the Virtues of the Stars, and to know the Mansions of the Planets, and how to understand their Virtues. He also transformeth Men, and he giveth Dignities, Prelacies, and Confirmation thereof; also Favour with Friends and with Foes. He doth govern 30 Legions of Spirits."  
Check out more medallions here
Share
View full details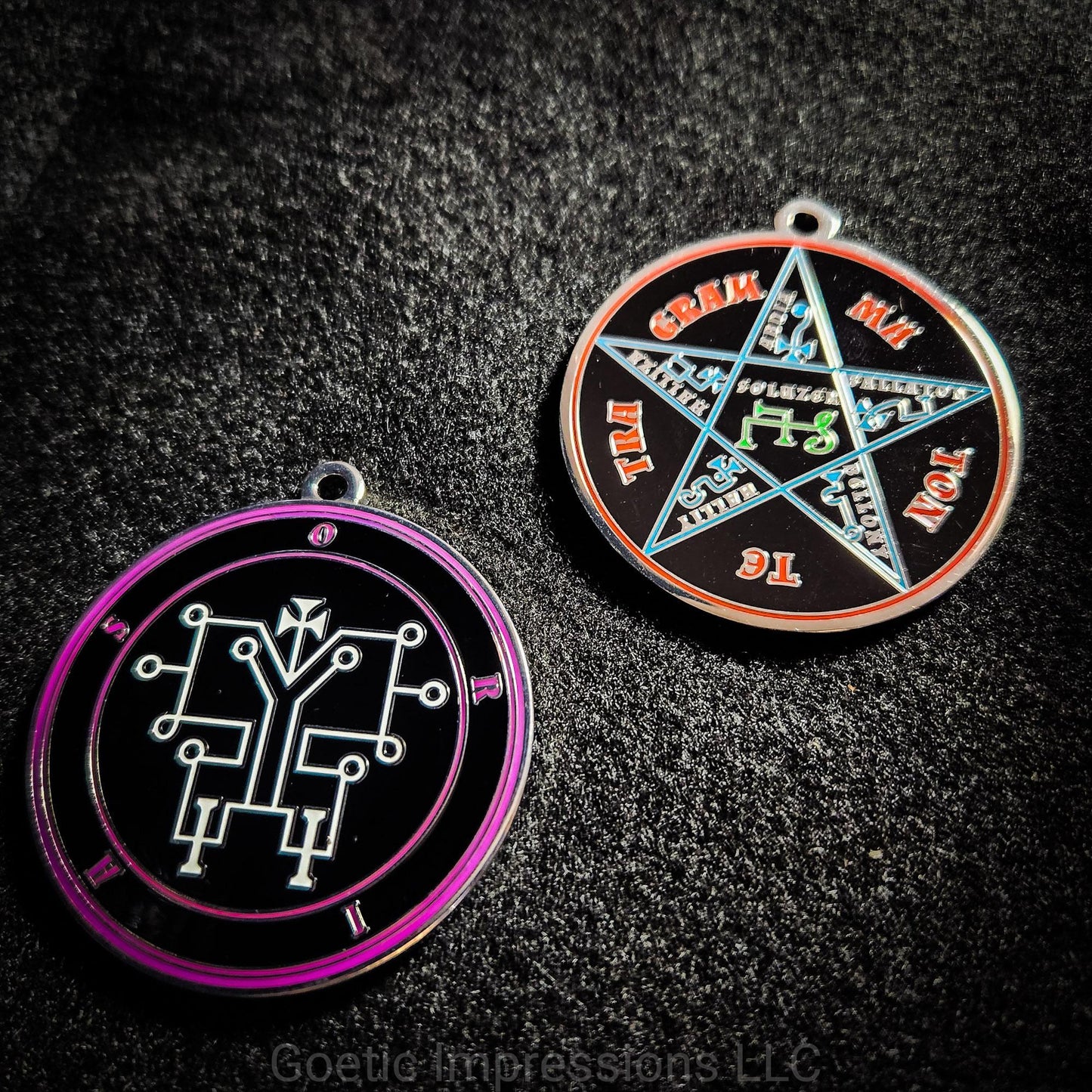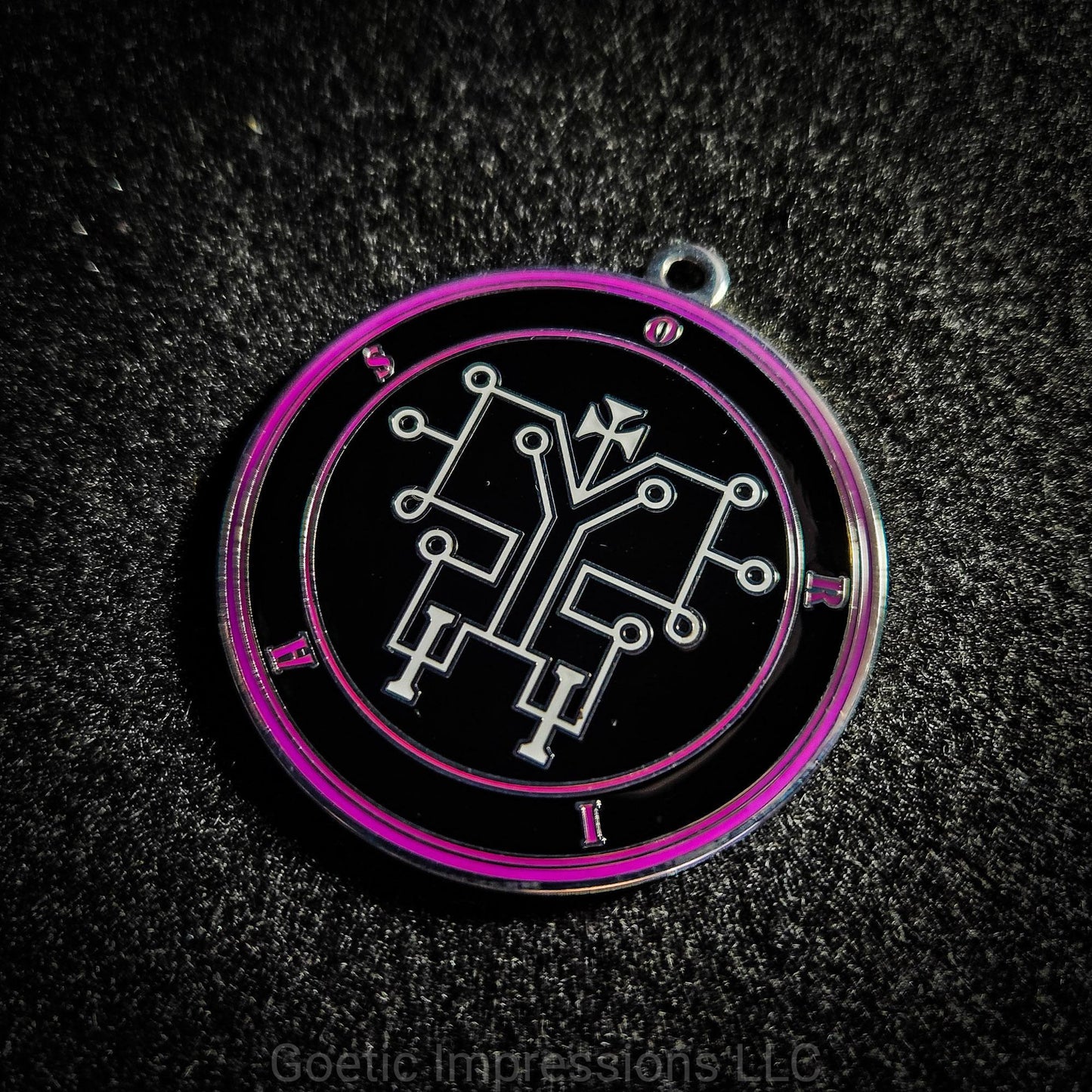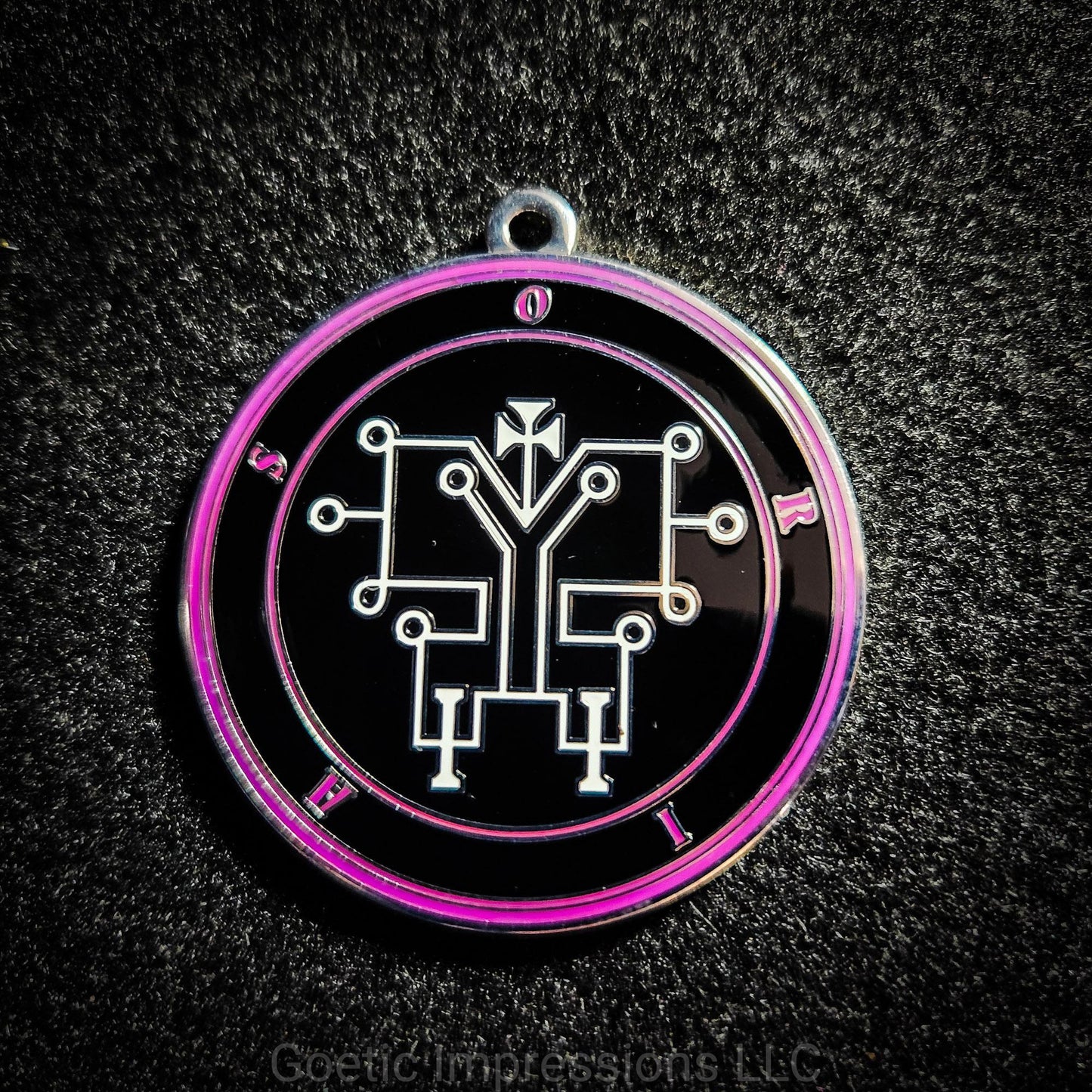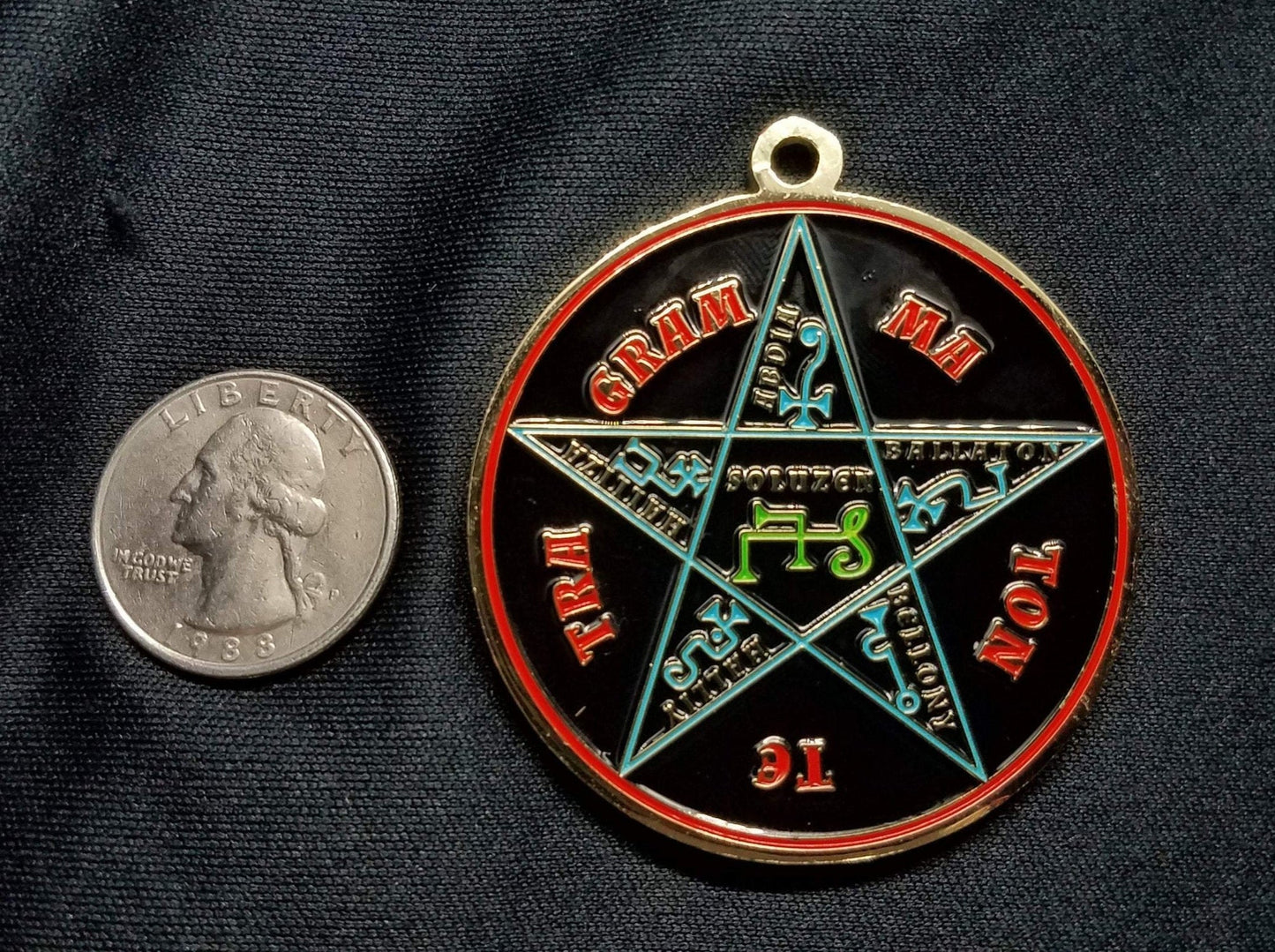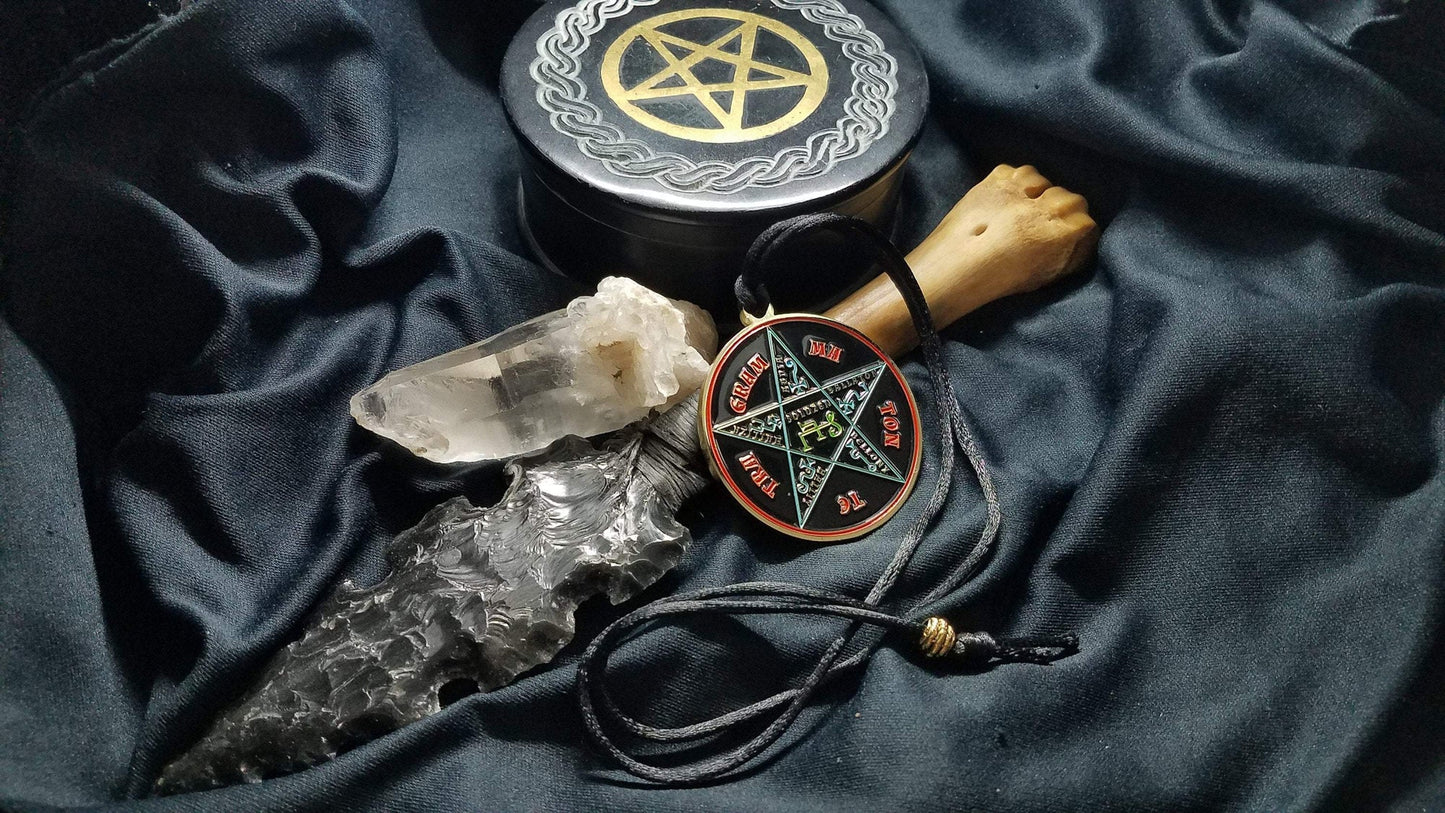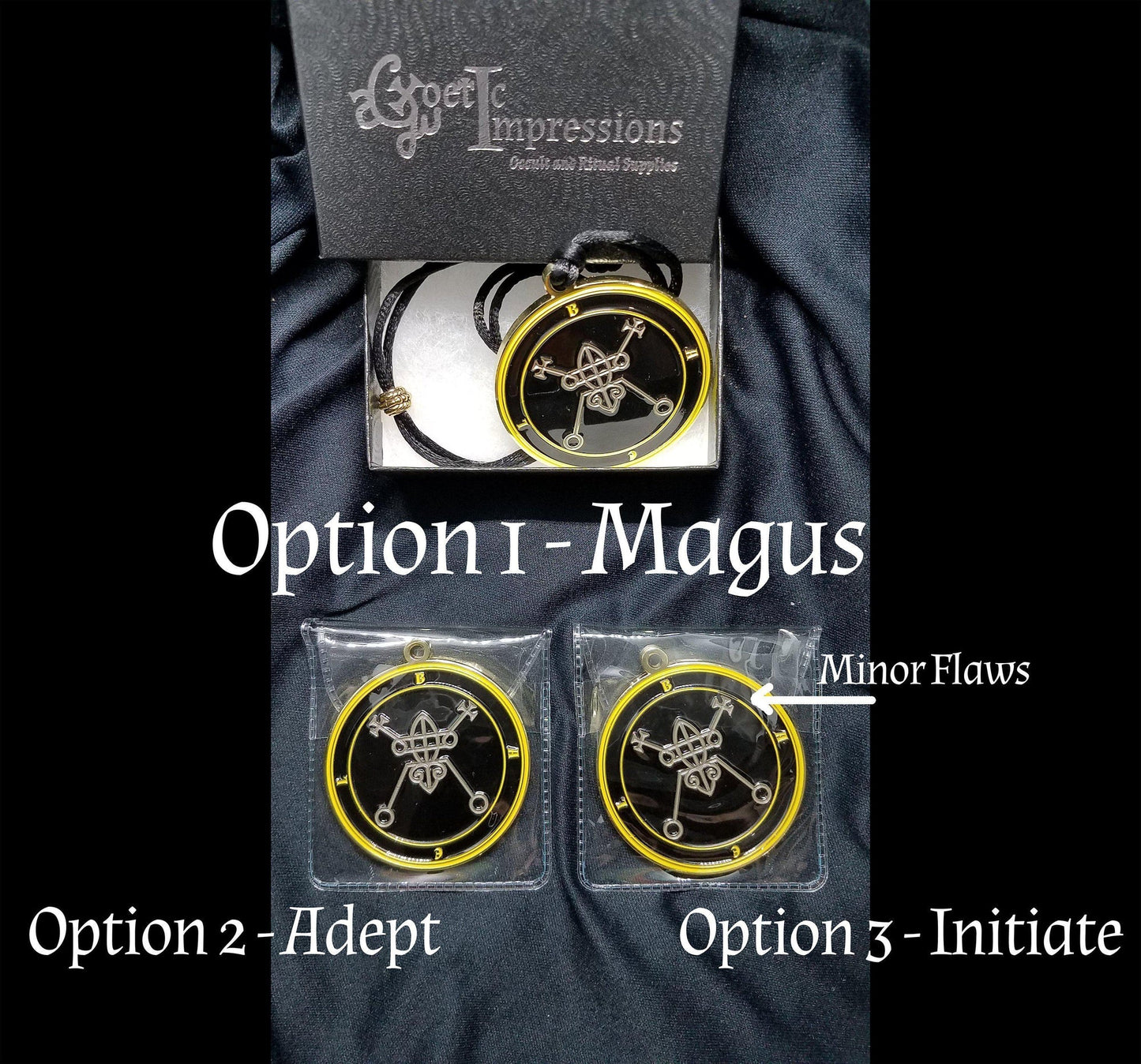 5 stars review from Jason
Beautiful
Powerful!
Had a great wellness expo w it
Perfect!! As always!! 5 star service 😊😁
Awesome quality, as always. Vibrant colours. It is clear that great care is taken in the fashioning of these items. Fast delivery. One of my favorite sellers. Maybe my top favorite.