Regular price
Sale price
$40.00 USD
Unit price
per
Sale
Sold out
This Lesser Key of Solomon Goetia sigil pendant features the demon seal of the 64th goetic spirit in the Ars Goetia, Haures. This talisman is used for the proper working for evoking goetia demons in ceremonial magick. The perfect tool for your goetic rituals to summon the spirit, Haures.
Features
Pentacle of Solomon on reverse side for accurate ritual protection.
Symbolic Color Representation
Hard Enamel
2" (50.8 millimeters) in diameter
3mm thick.
Copper Plated
Options
Magus Option – comes with a premium quality Goetia Sigil Necklace with 30 inch cord string, and a Goetic Impressions box.
Adept Option - comes with a premium quality medallion, and a vinyl pouch for shipping.
Initiate Option - comes with a medallion with some minor to moderate defects and infill issues, and a vinyl shipping pouch. These still look great and you get a sizable discount! 
Please handle with care - not a toy.
In The Lesser Key of Solomon Haures is described as: "The Sixty-fourth Spirit is Haures, or Hauras, or Havres, or Flauros. He is a Great Duke, and appeareth at first like a Leopard, Mighty, Terrible, and Strong, but after a while, at the Command of the Exorcist, he putteth on Human Shape with Eyes Flaming and Fiery, and a most Terrible Countenance. He giveth True Answers of all things, Present, Past, and to Come. But if he be not commanded into a Triangle, △, he will Lie in all these Things, and deceive and beguile the Exorcist in these things, or in such and such business. He will, lastly, talk of the Creation of the World, and of Divinity, and of how he and other Spirits fell. He destroyeth and burneth up those who be the Enemies of the Exorcist should he so desire it; also he will not suffer him to be tempted by any other Spirit or otherwise. He governeth 36 Legions of Spirits."
Share
View full details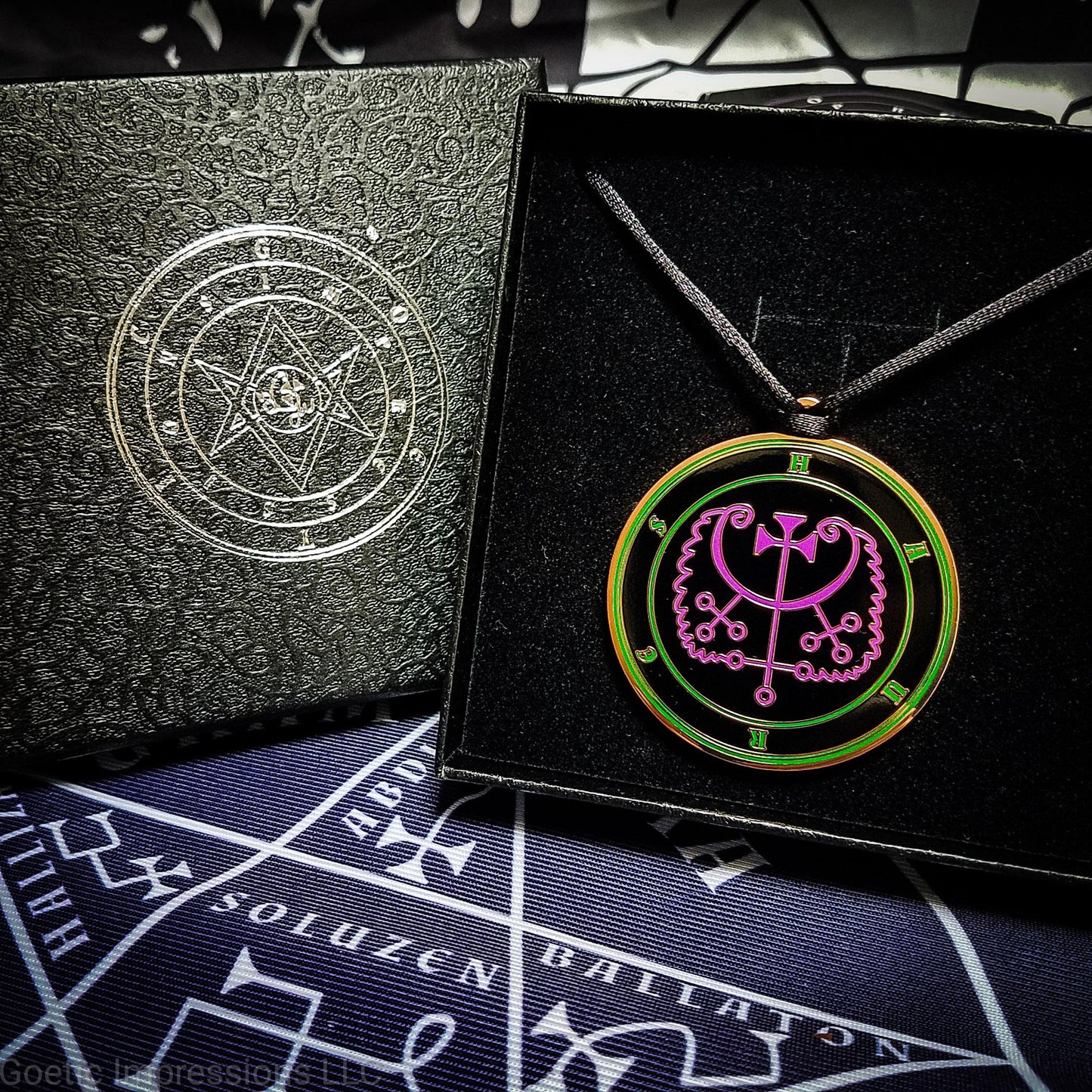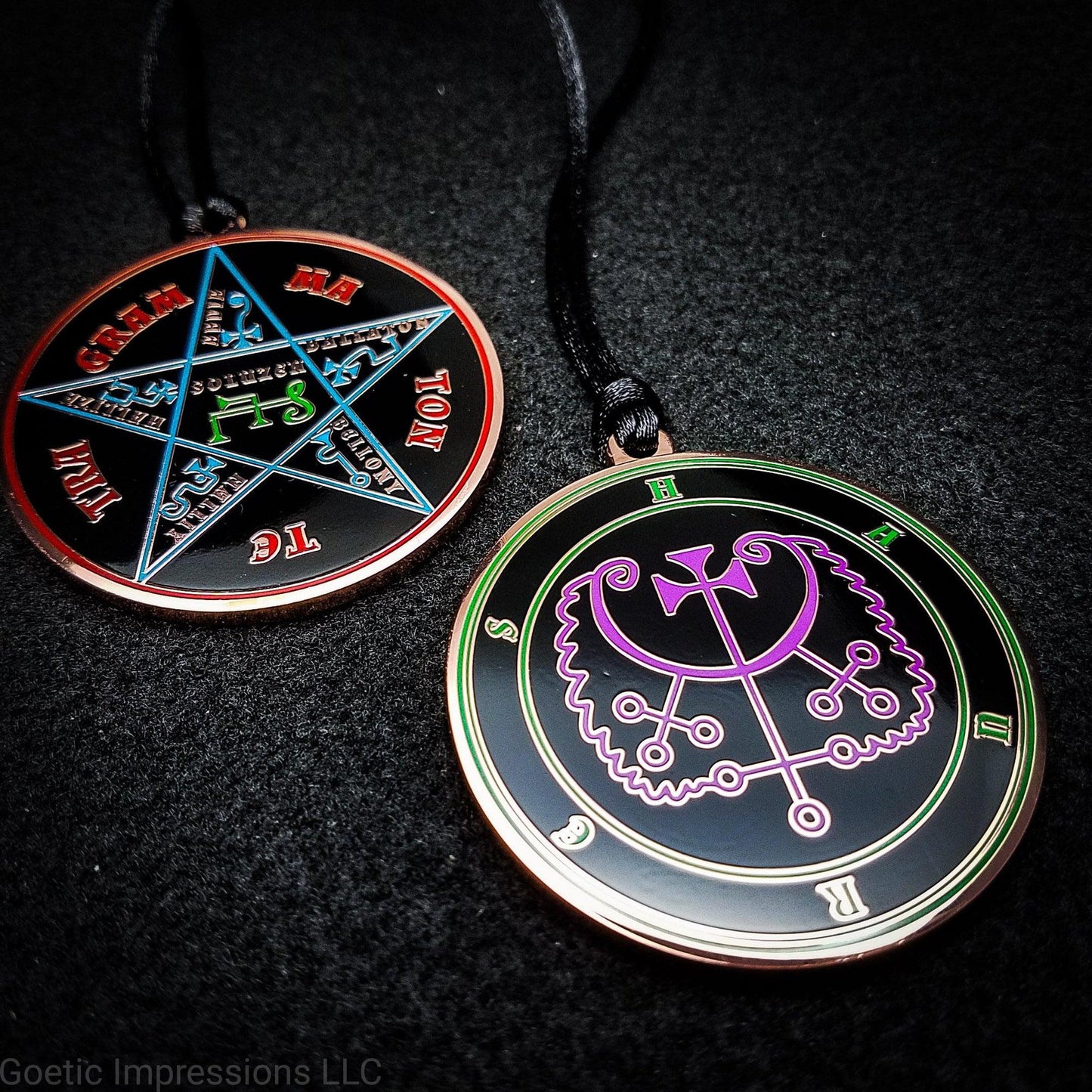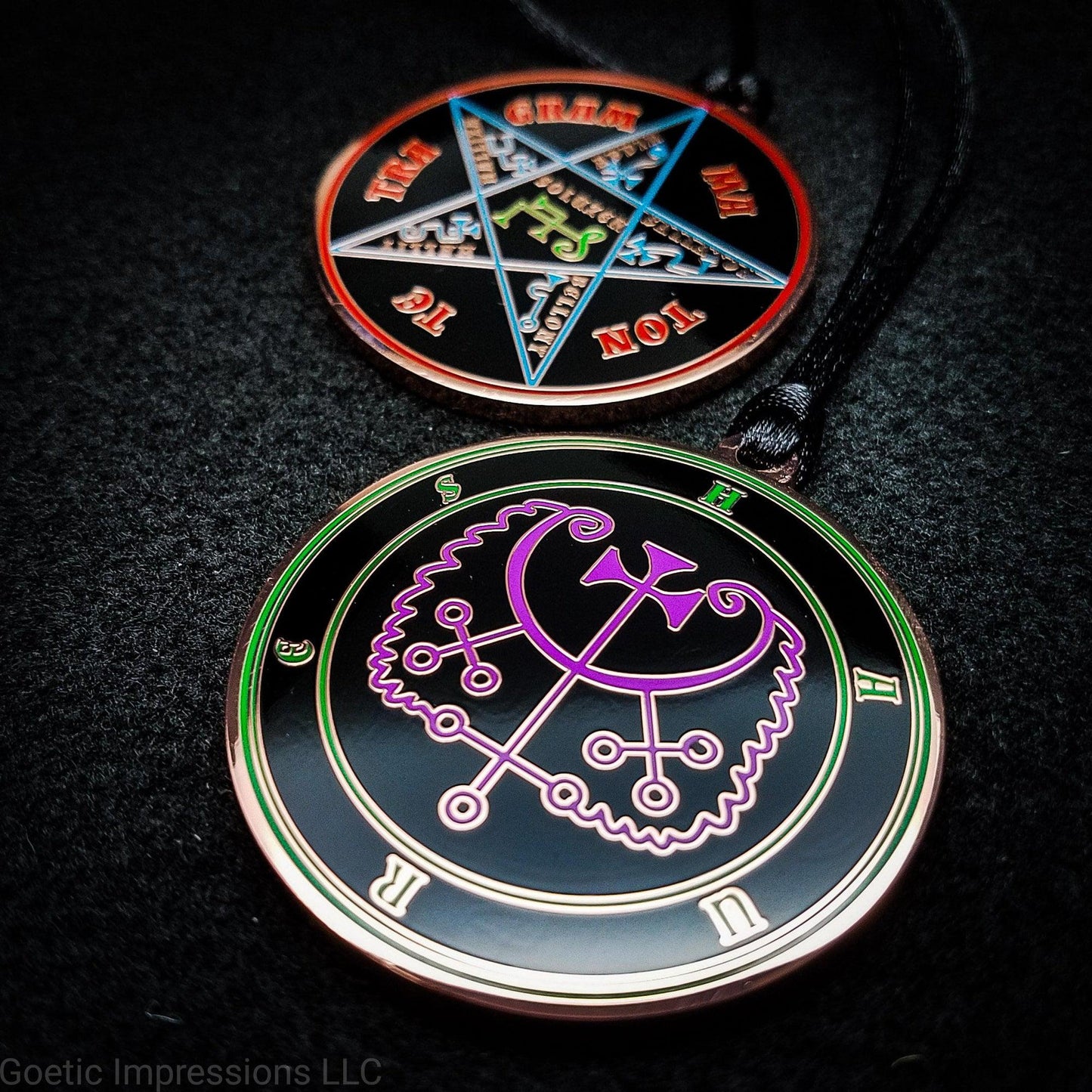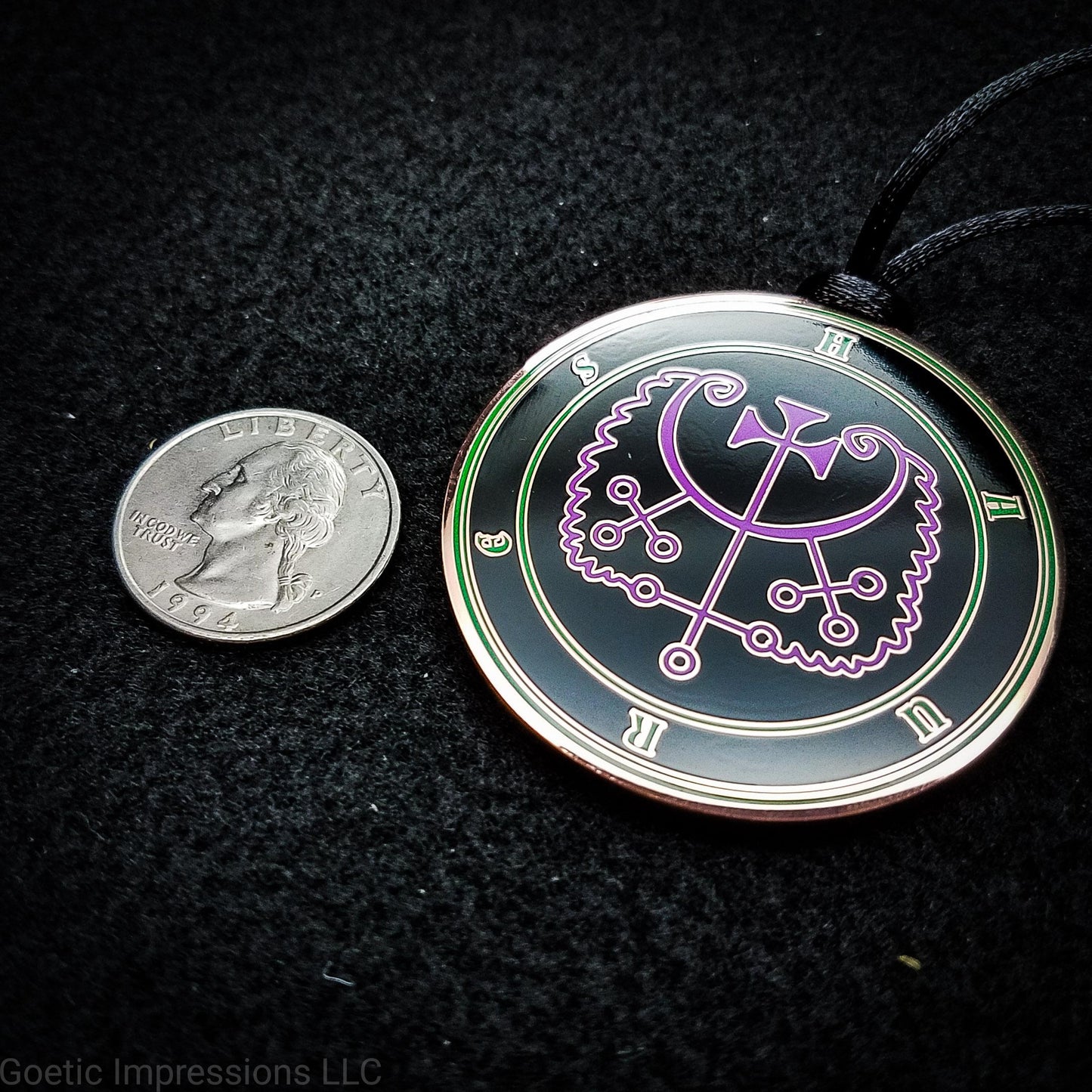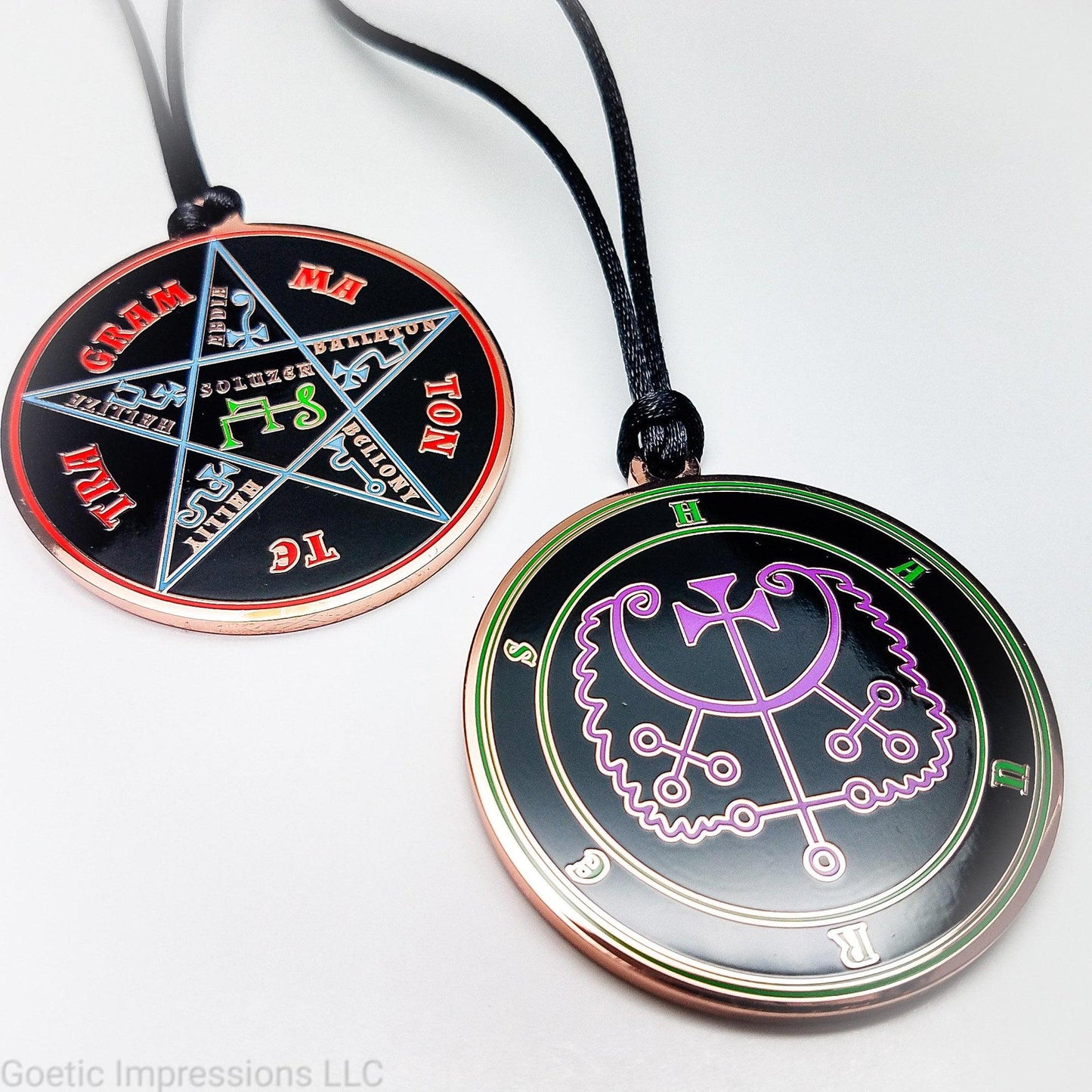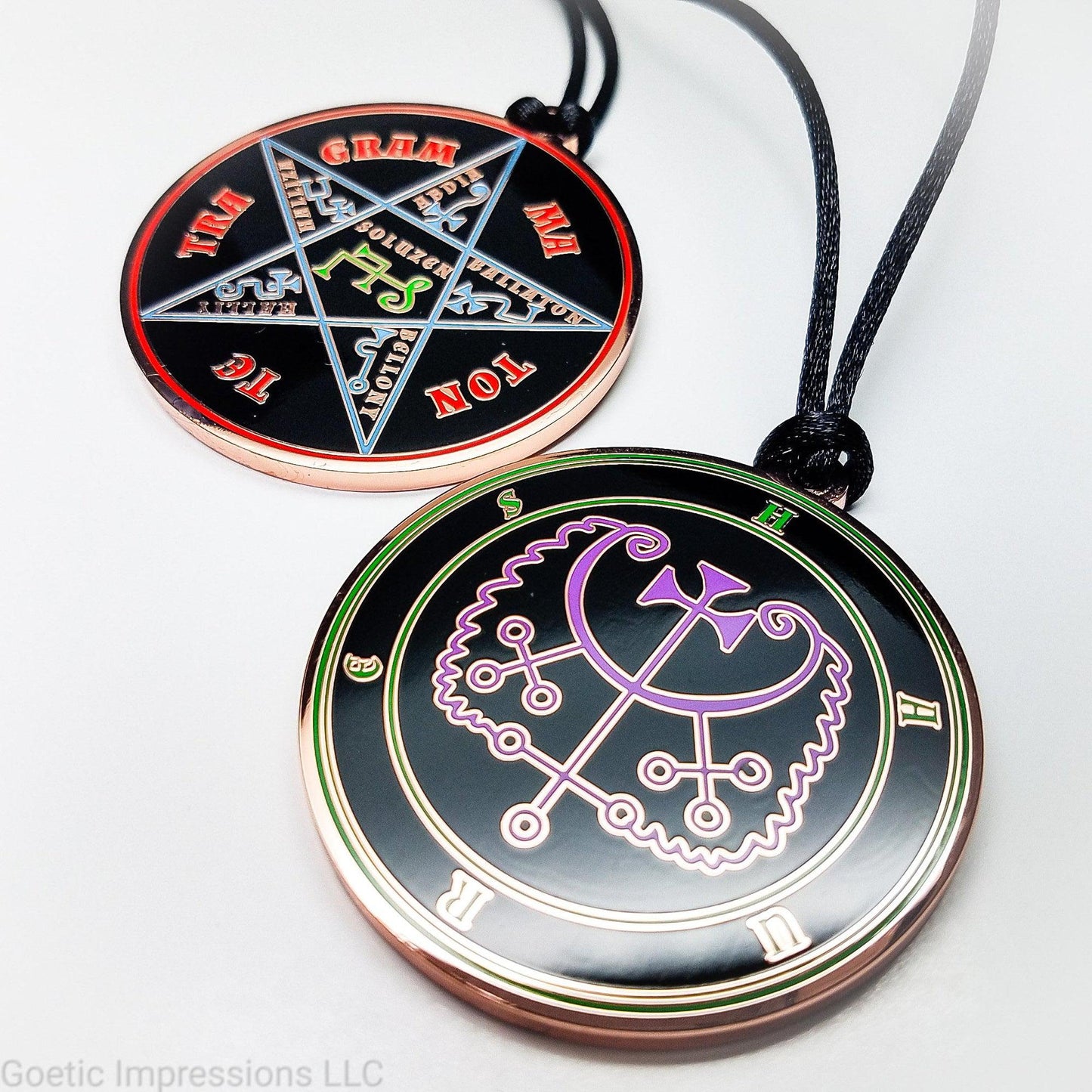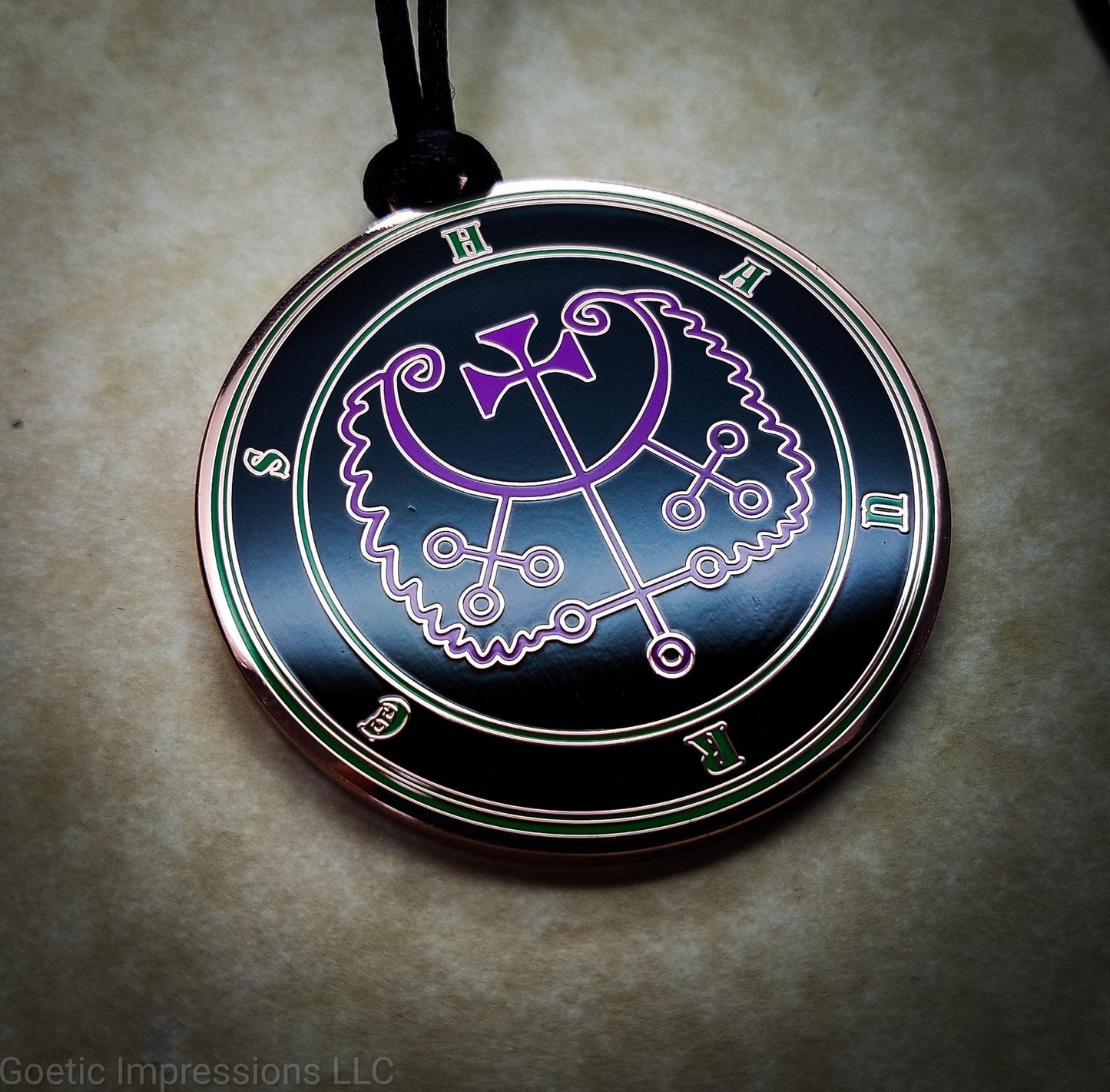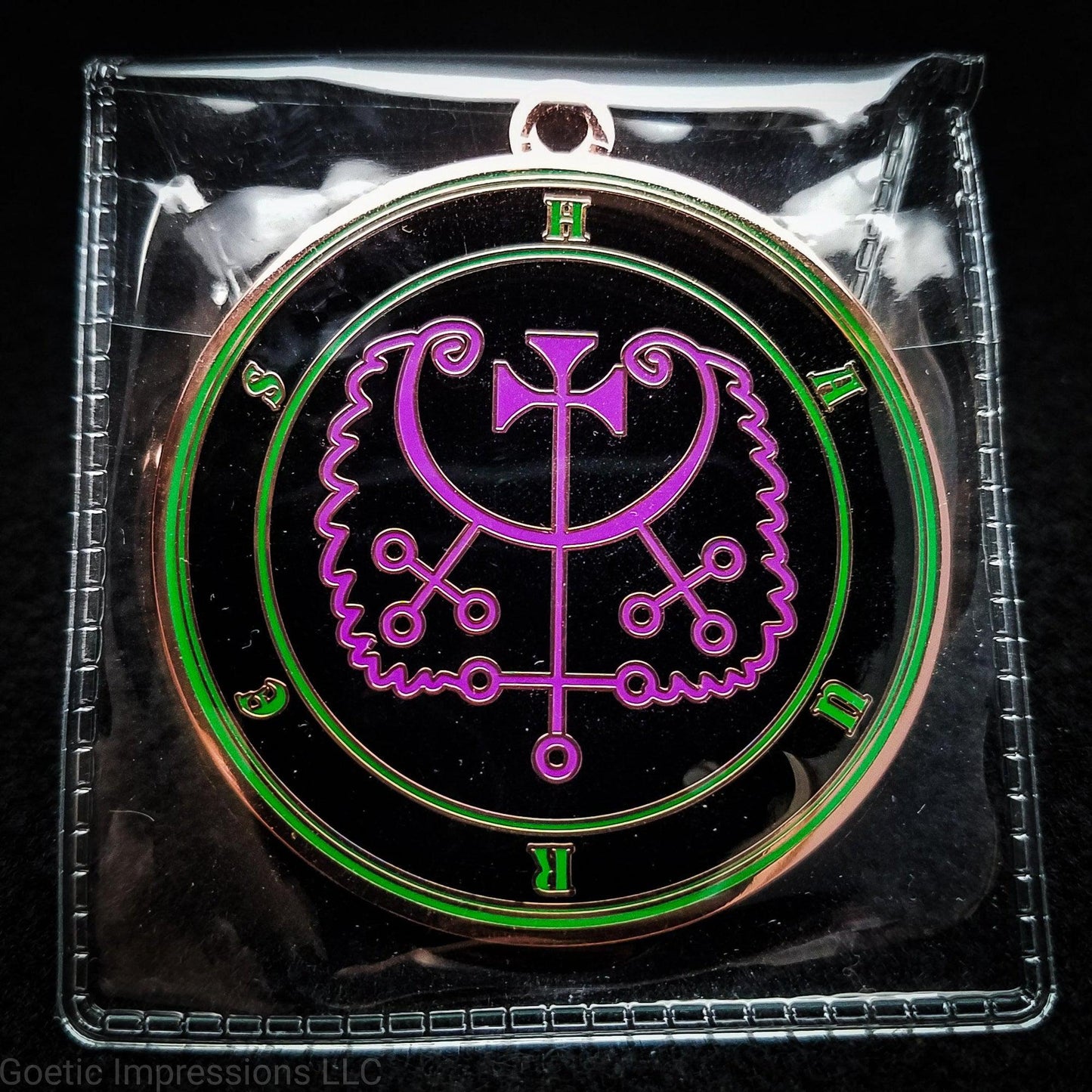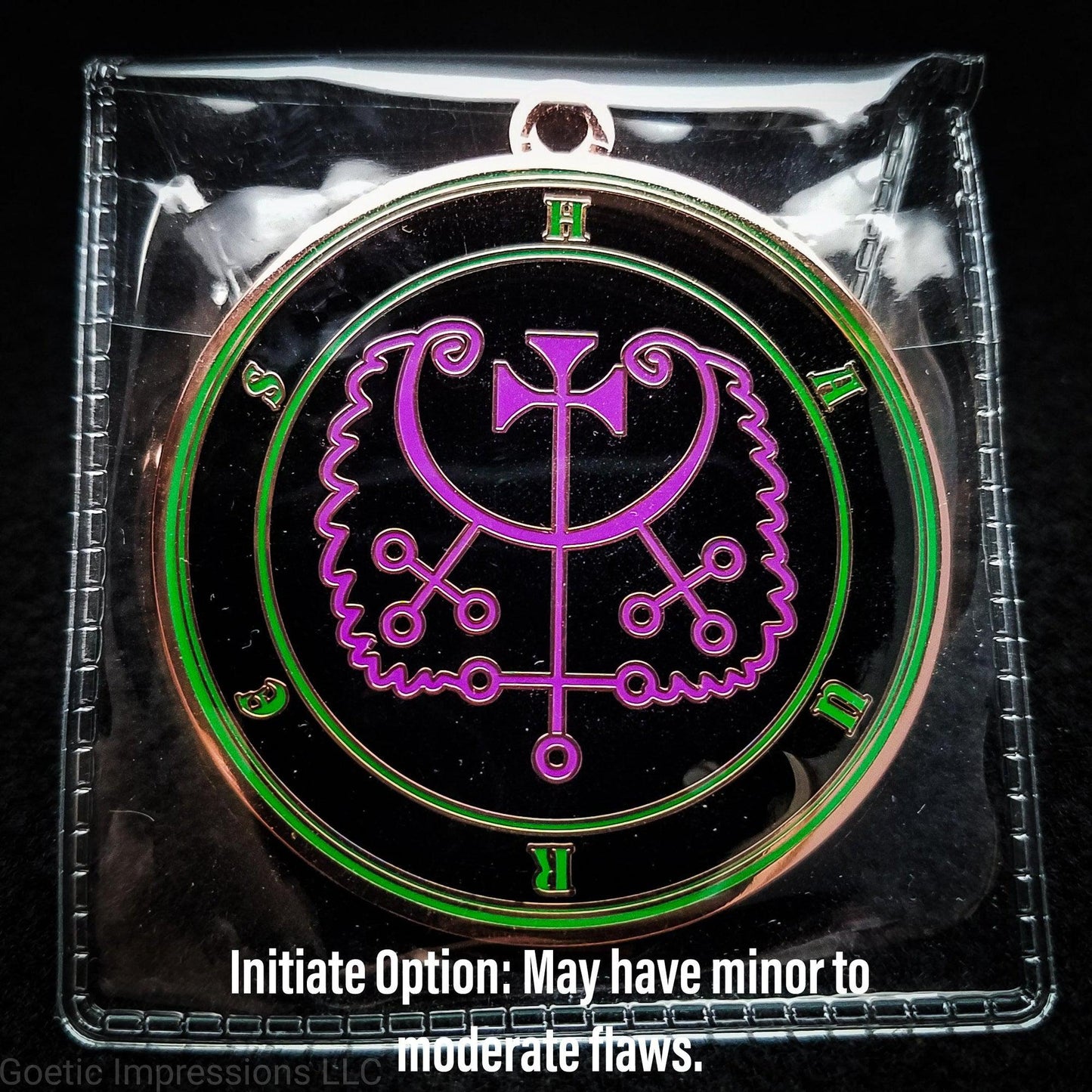 Haures Medallion
Excellent value. Prompt delivery. Lovely Medallion with a nice black cloth bag. Will be buying from this company again. Highly recommended
GoeImp wins again. They make quality sigil medallions. HAURES is the best demon to employ as a reliable guardian and bodyguard. This necklace is a good way to reach her directly while keeping her gateway open and close to your body.
Beautiful item, this far exceeded my expectations for item quality. I will absolutely do business here again!