Regular price
Sale price
$30.00 USD
Unit price
per
Sale
Sold out
Made to order paraffin wax Sigillum Dei Aemeth, an essential ritual tool for Enochian ceremonial magick.

An essential tool in any Enochian practitioners arsenal, our Sigillums will bear the rigors of this practice well, and are an excellent addition to any temple space. The nine inch Sigillum is approximately one inch in height, and the four inch Sigillum is approximately half an inch in height. Traditionally, the Sigillum is made of bees wax, but we choose to use paraffin as we hope that it would hold up a bit better during use as it is not as soft and has a higher melting point.
We are offering both the central Sigillum (nine inches in diameter) that is placed in the center of the Holy Table of Practice during Enochian operations, as well as the smaller four inch Sigillum that is placed under each leg of the Holy Table of Practice. Each Sigillum is made by hand with Intent, and the imprint is done through a transfer process (again, entirely by hand).
Please be aware, we are making each Sigillum by hand. There will be some slight variation between them as a result. Bubbling may occur over time due to temperature changes. Please also keep these away from hot surfaces, these are made of wax, after all!
Features
Made to Order Please Allow 2-4 Weeks before shipping.
Large Sigillum = ~9 inches in diameter with~1 inch height

Small Sigillums = ~4 Inches in diameter with approximately half inch height
White or Ivory

AGLA on reverse side.
Handle with extreme care, not a toy. AVOID Contact with liquids and moisture, may damage imprint and wax.

Share
View full details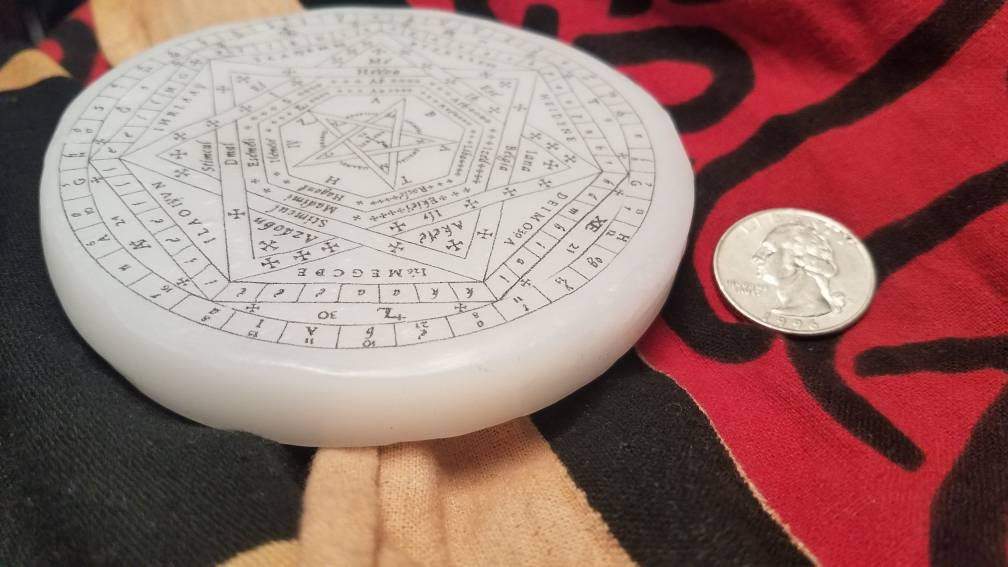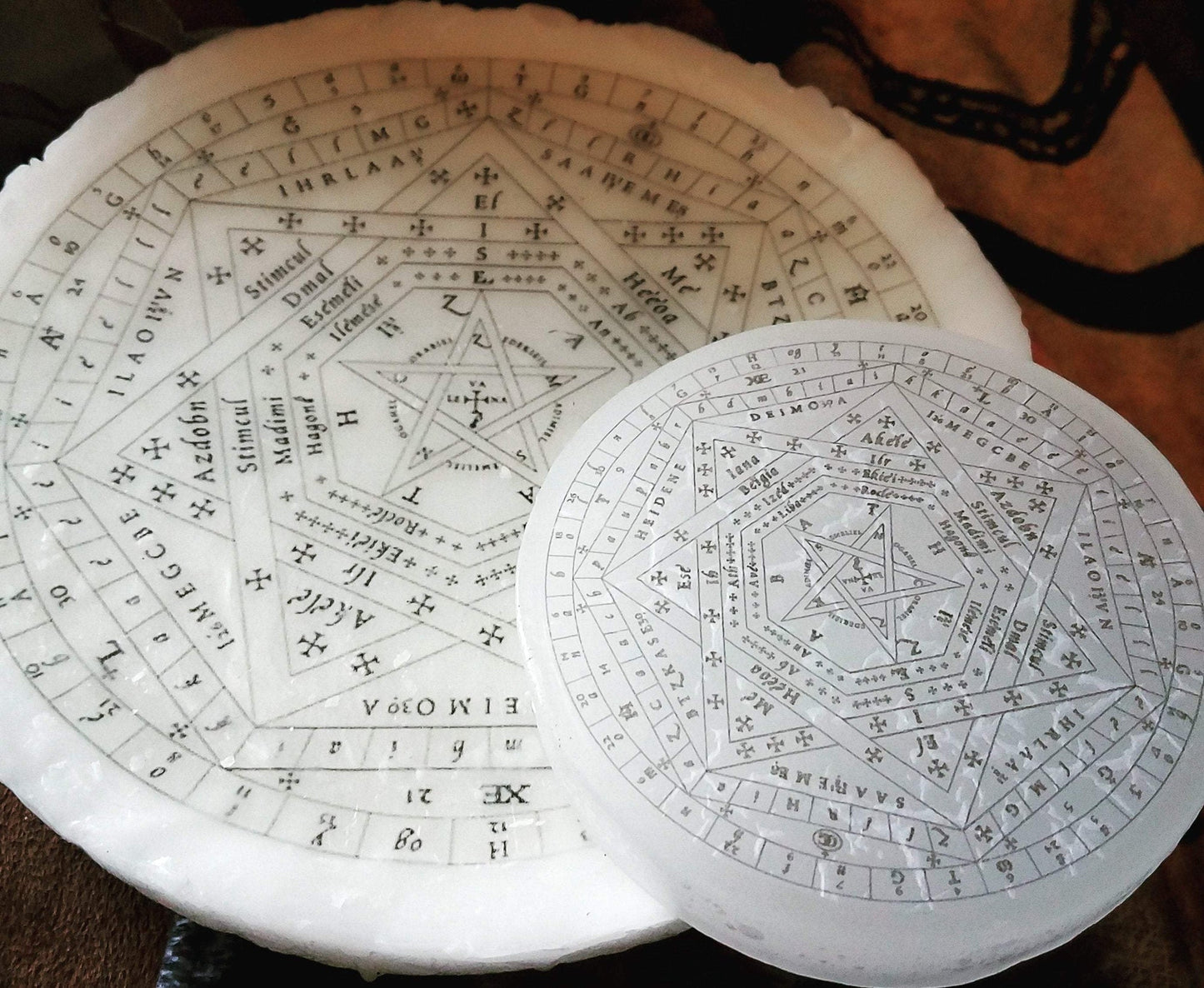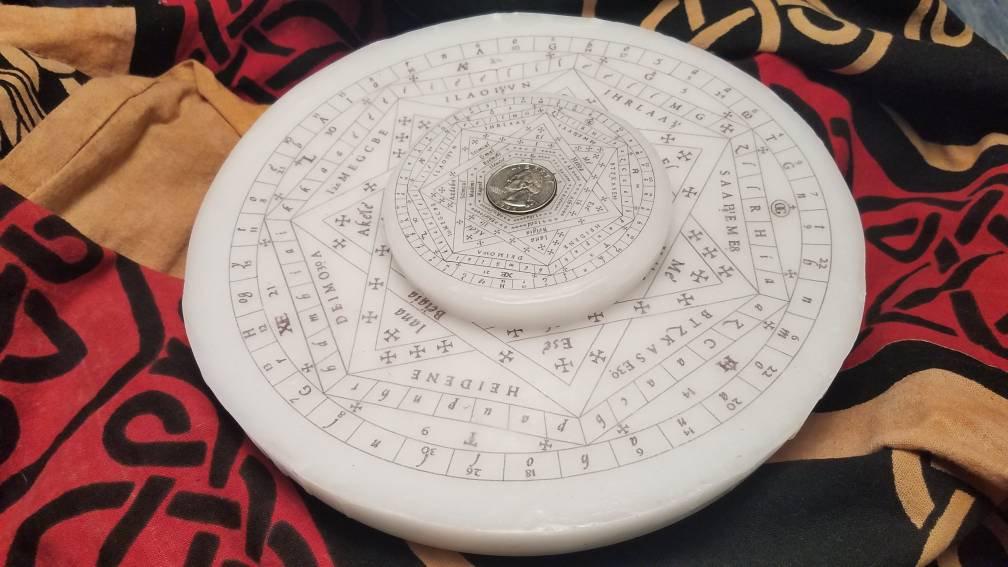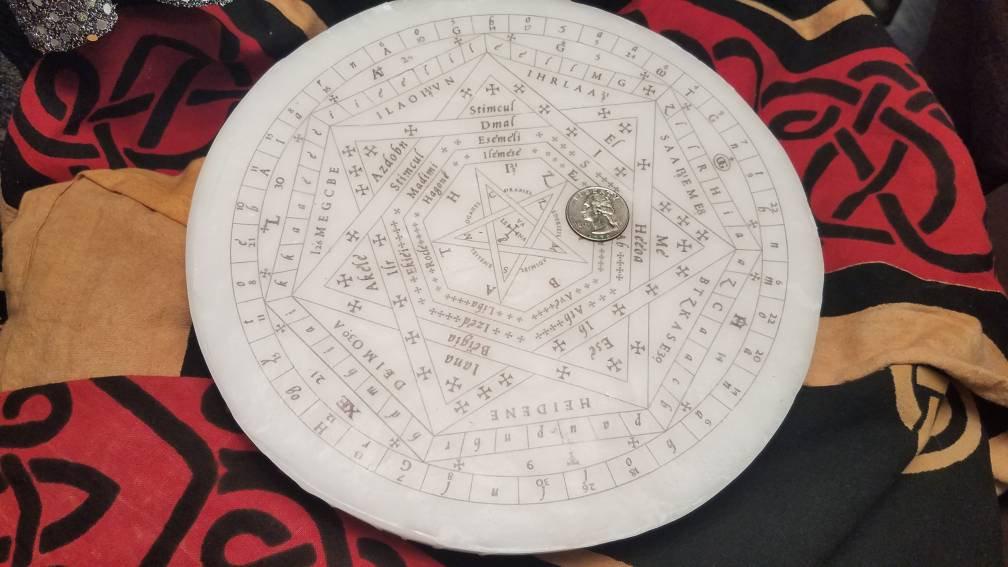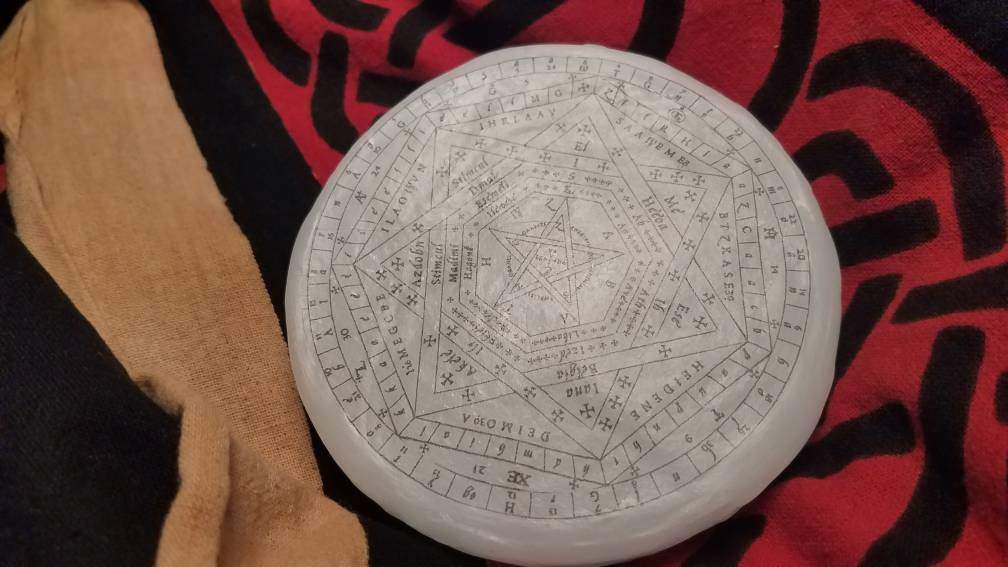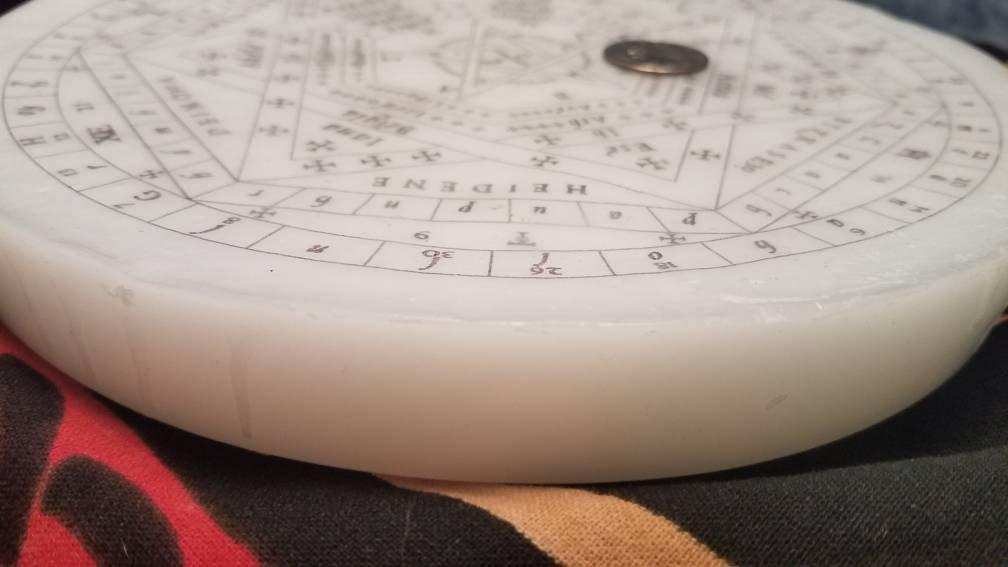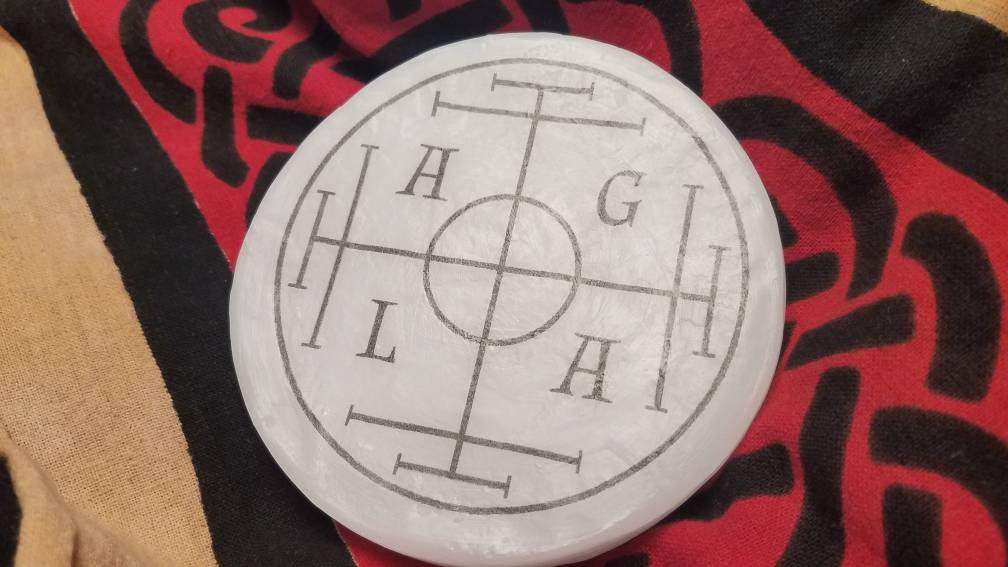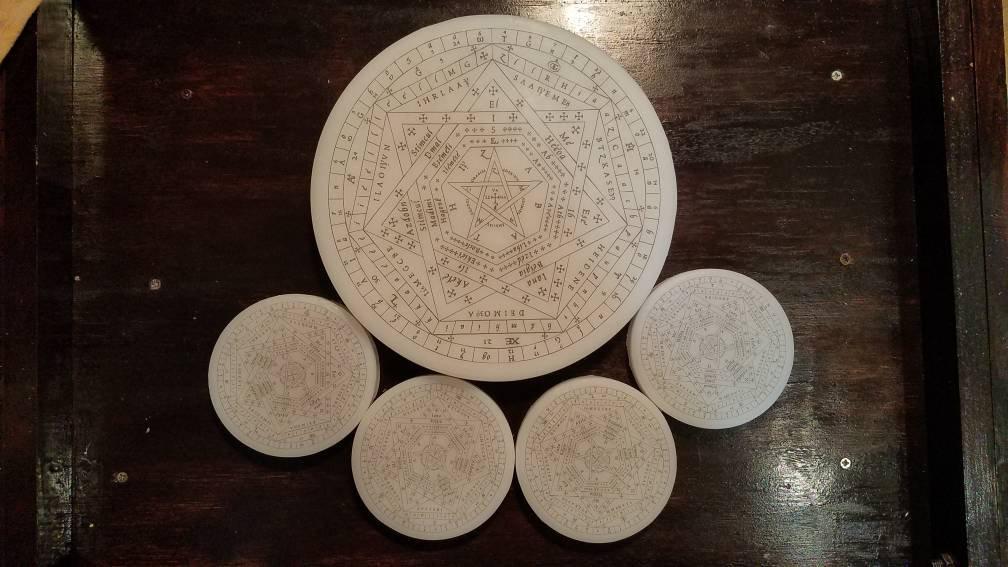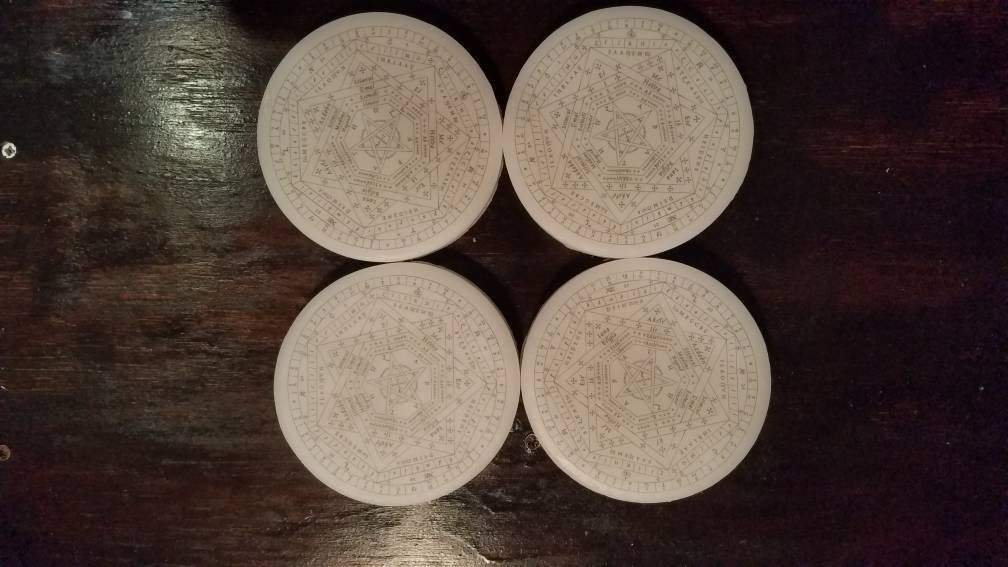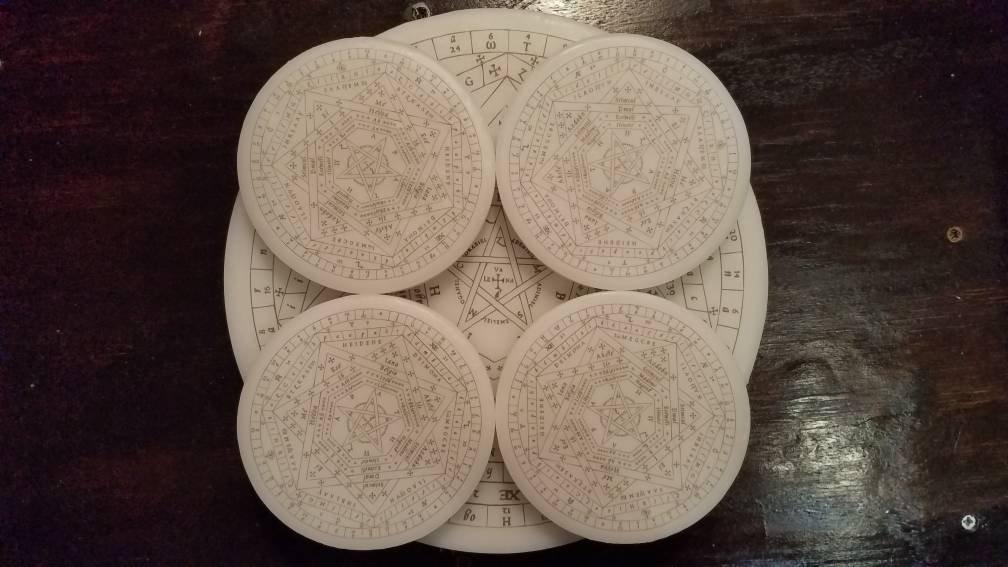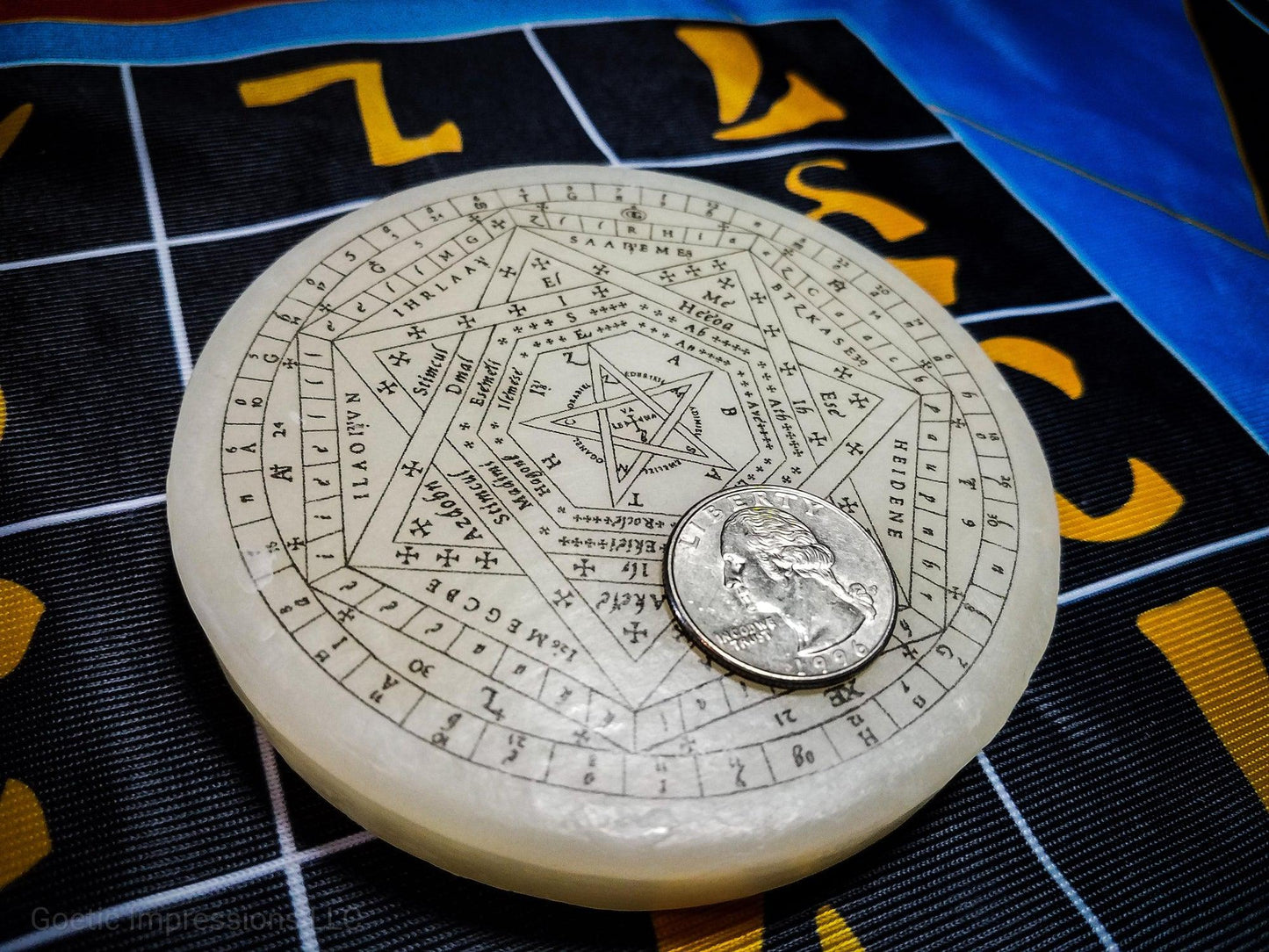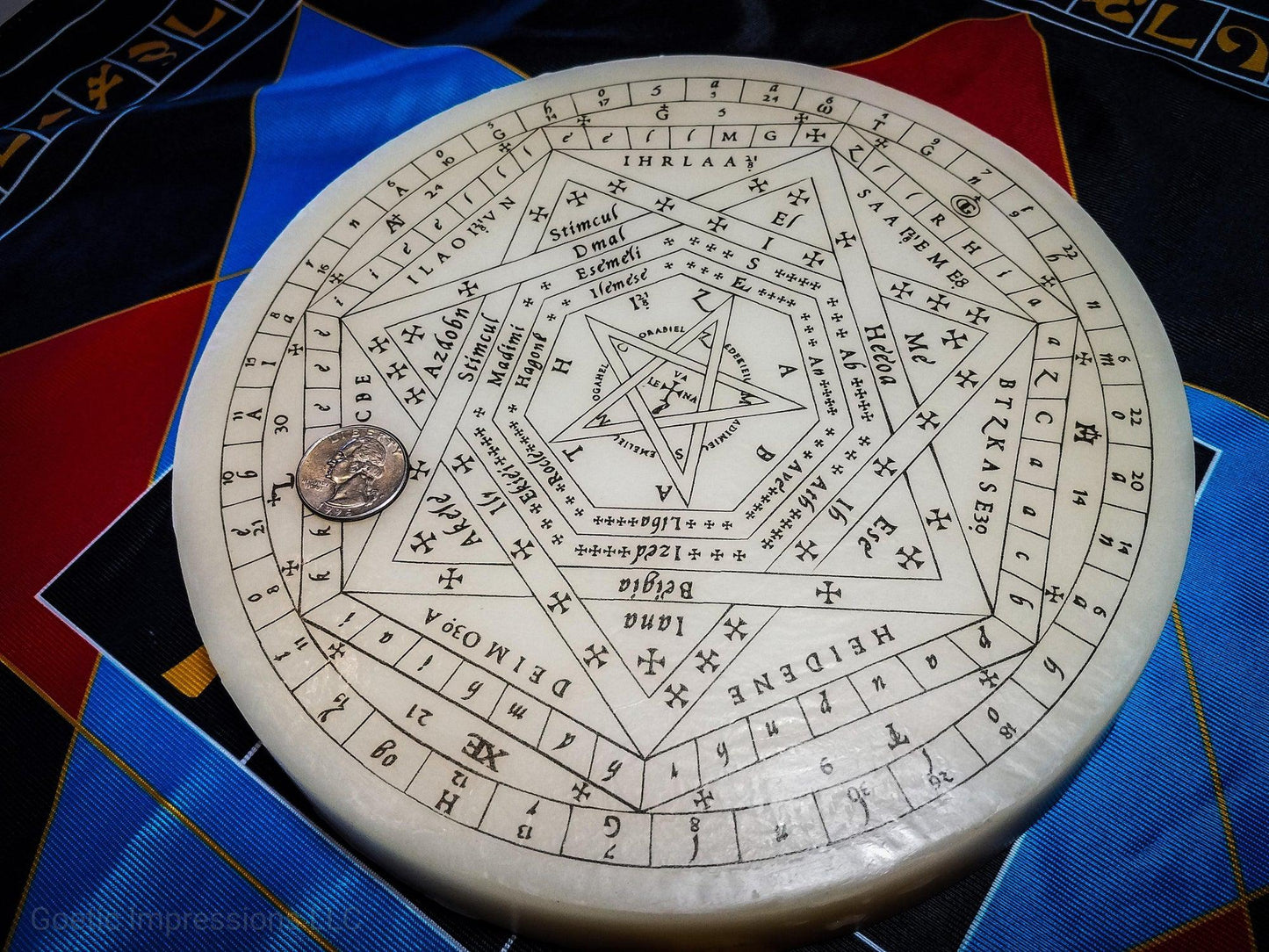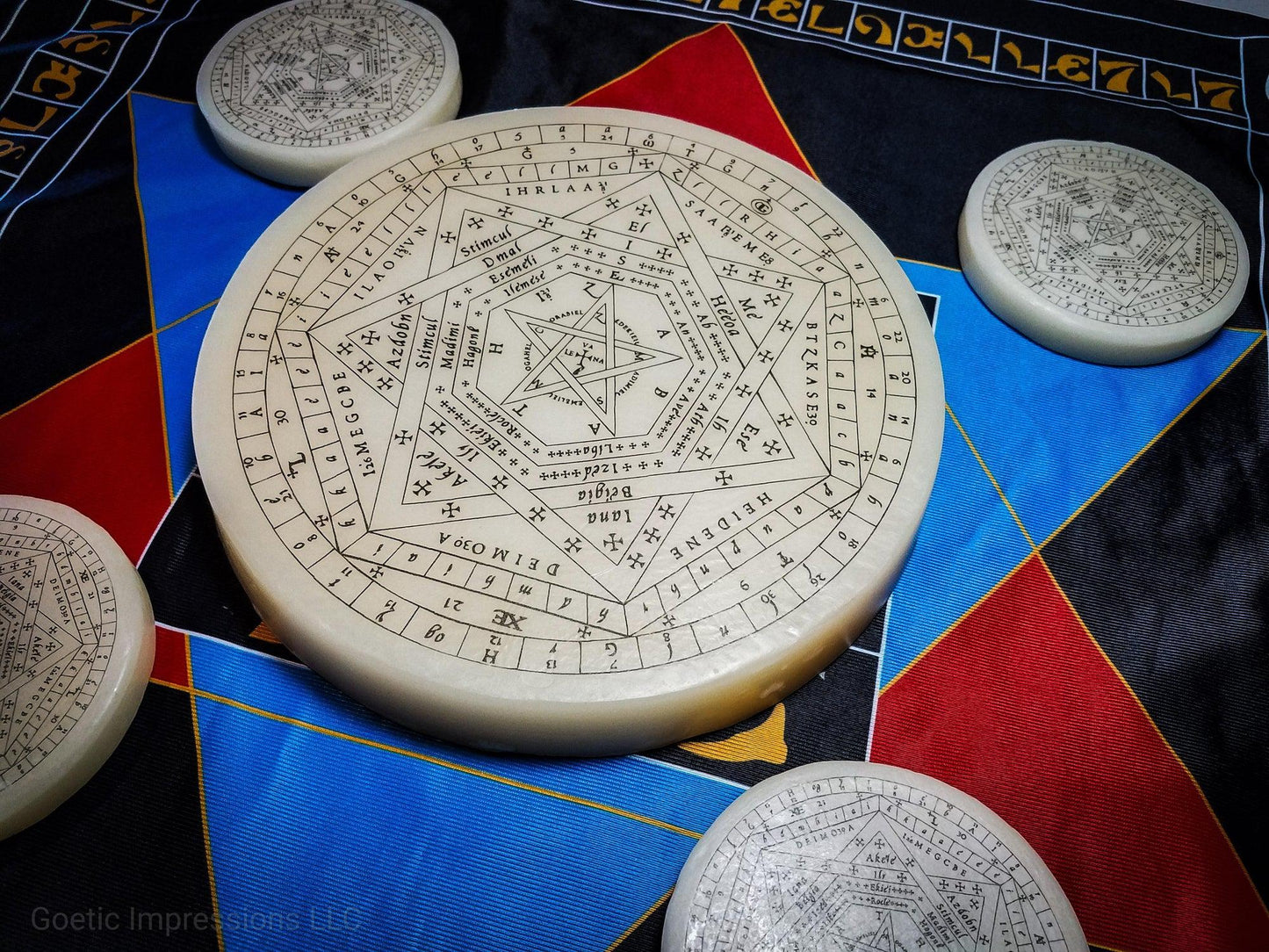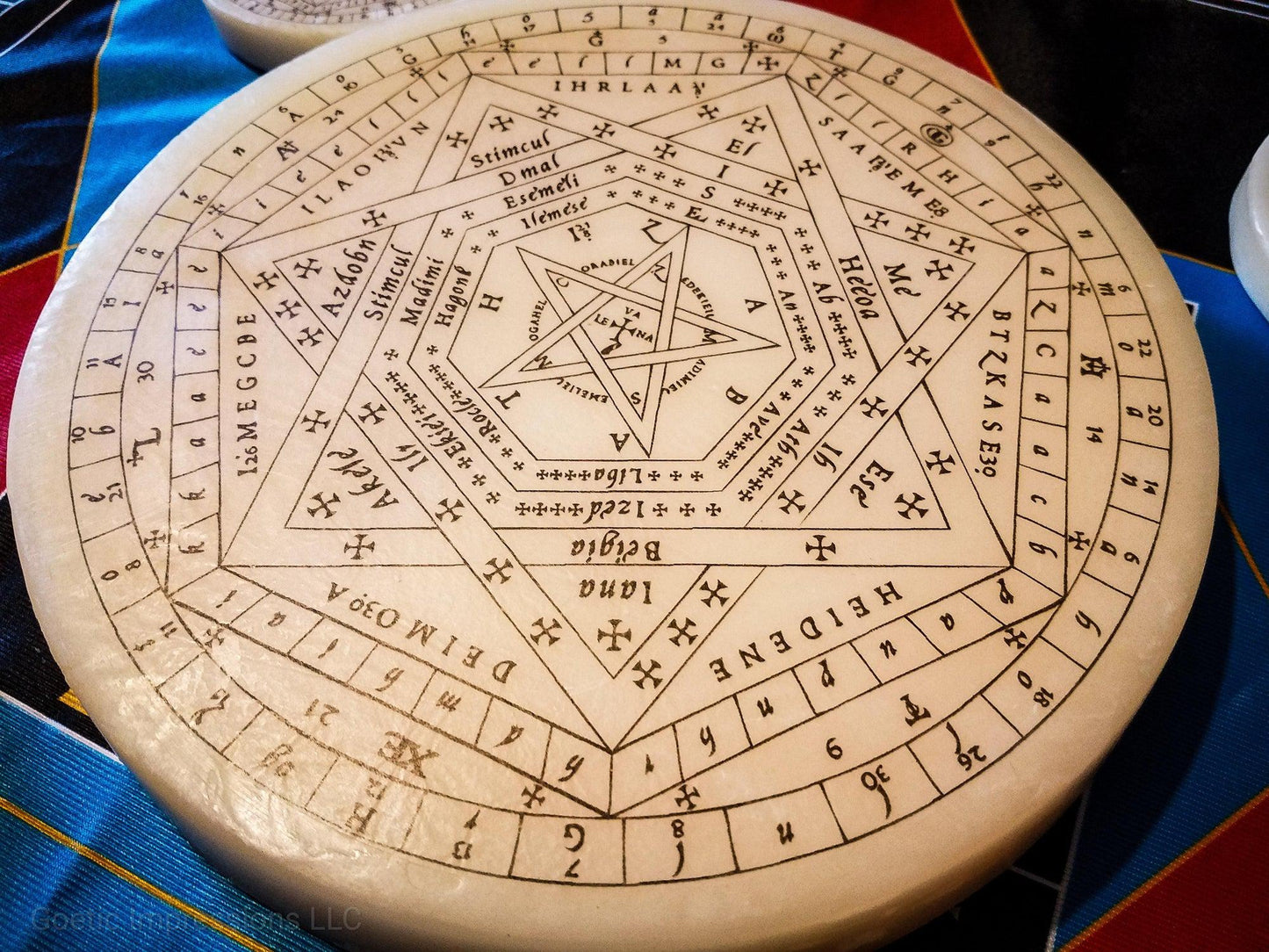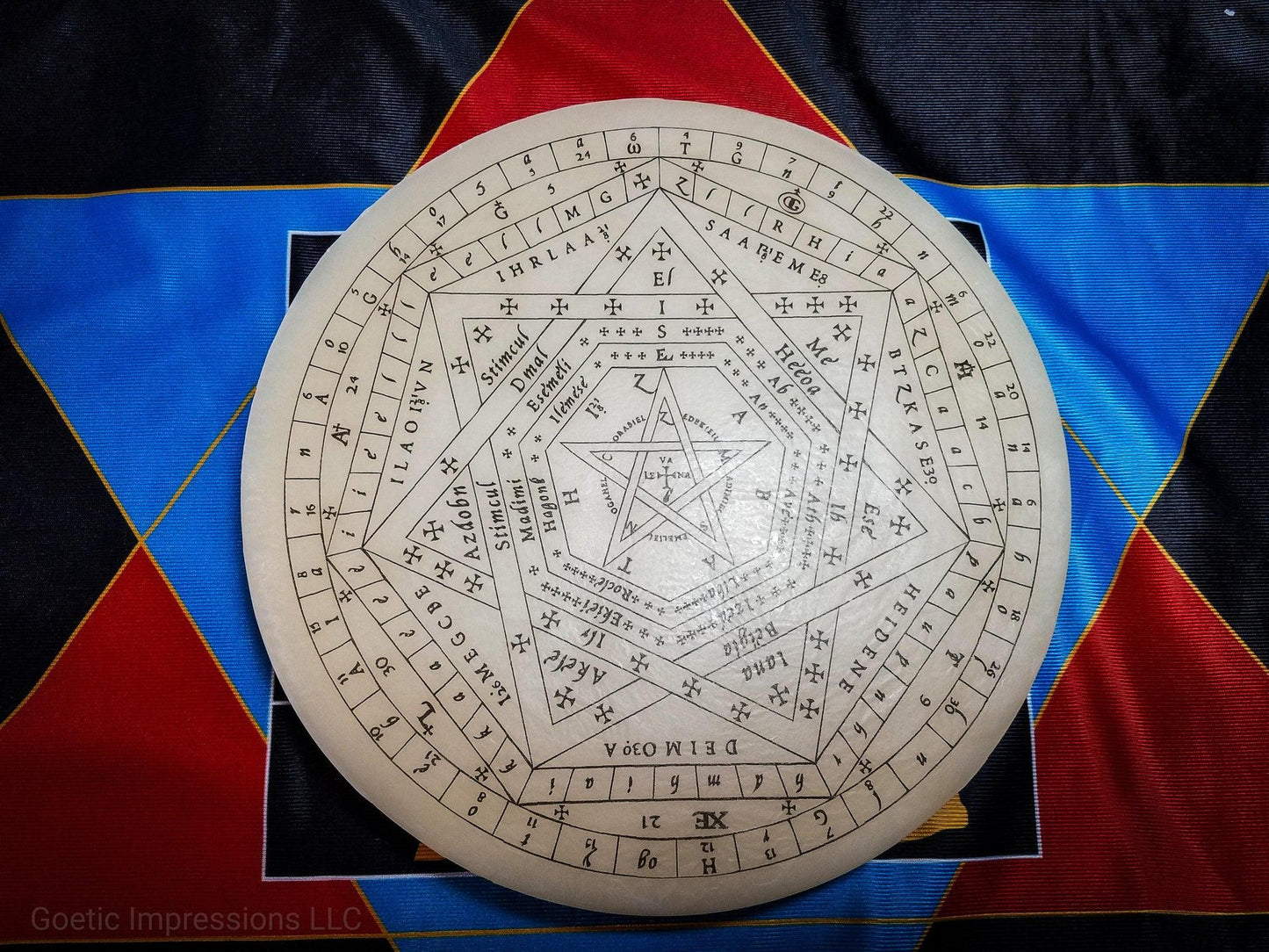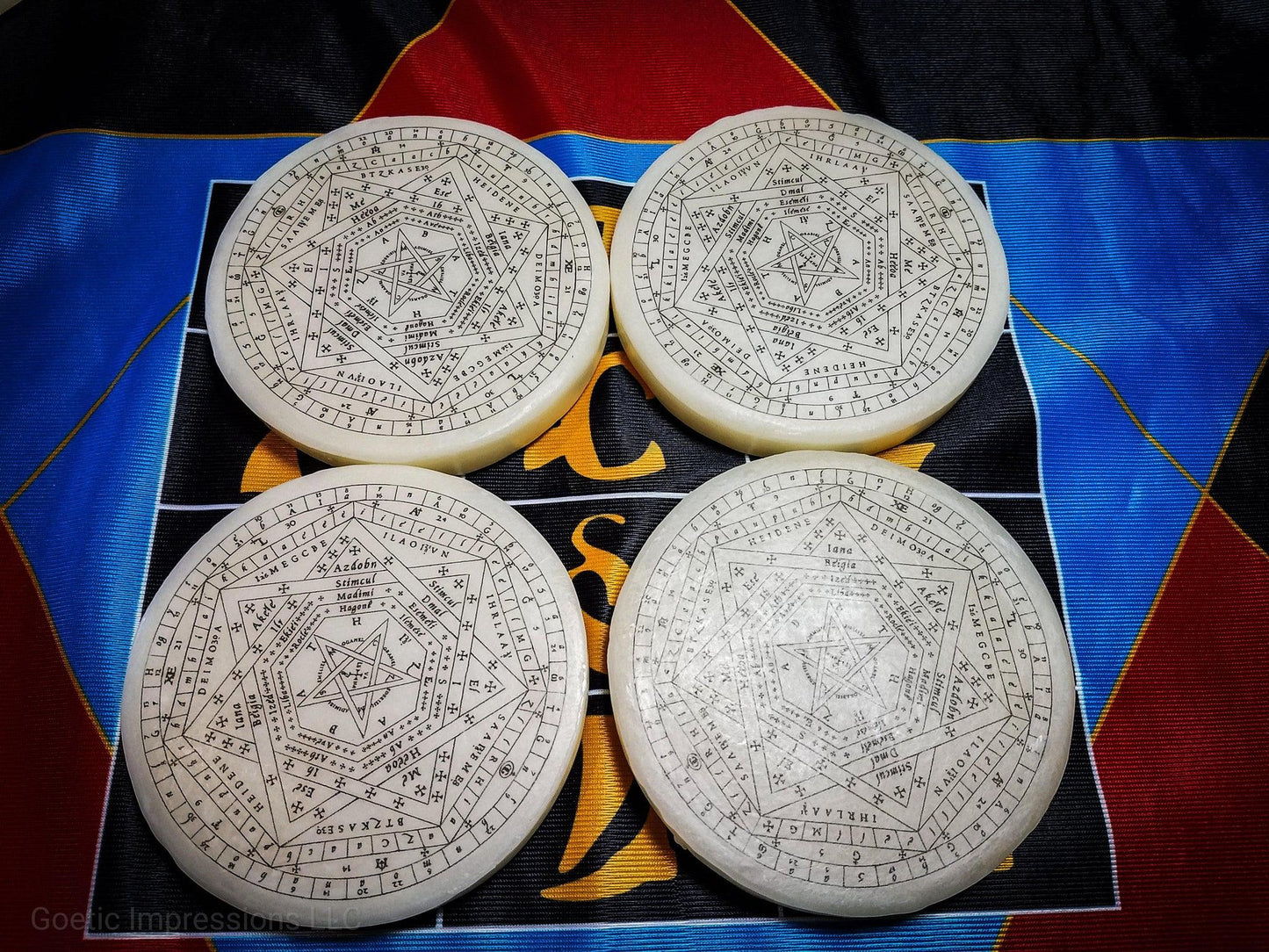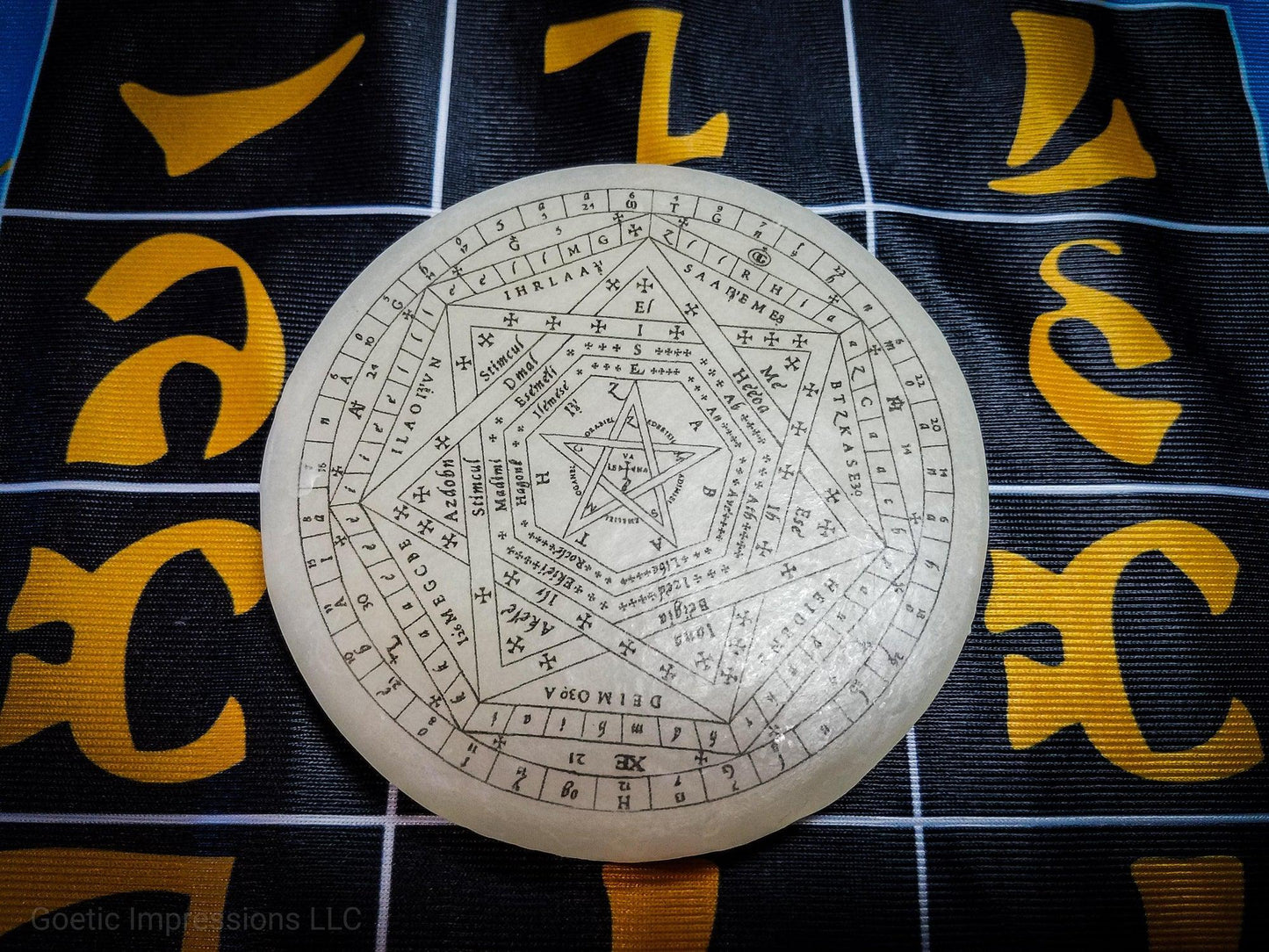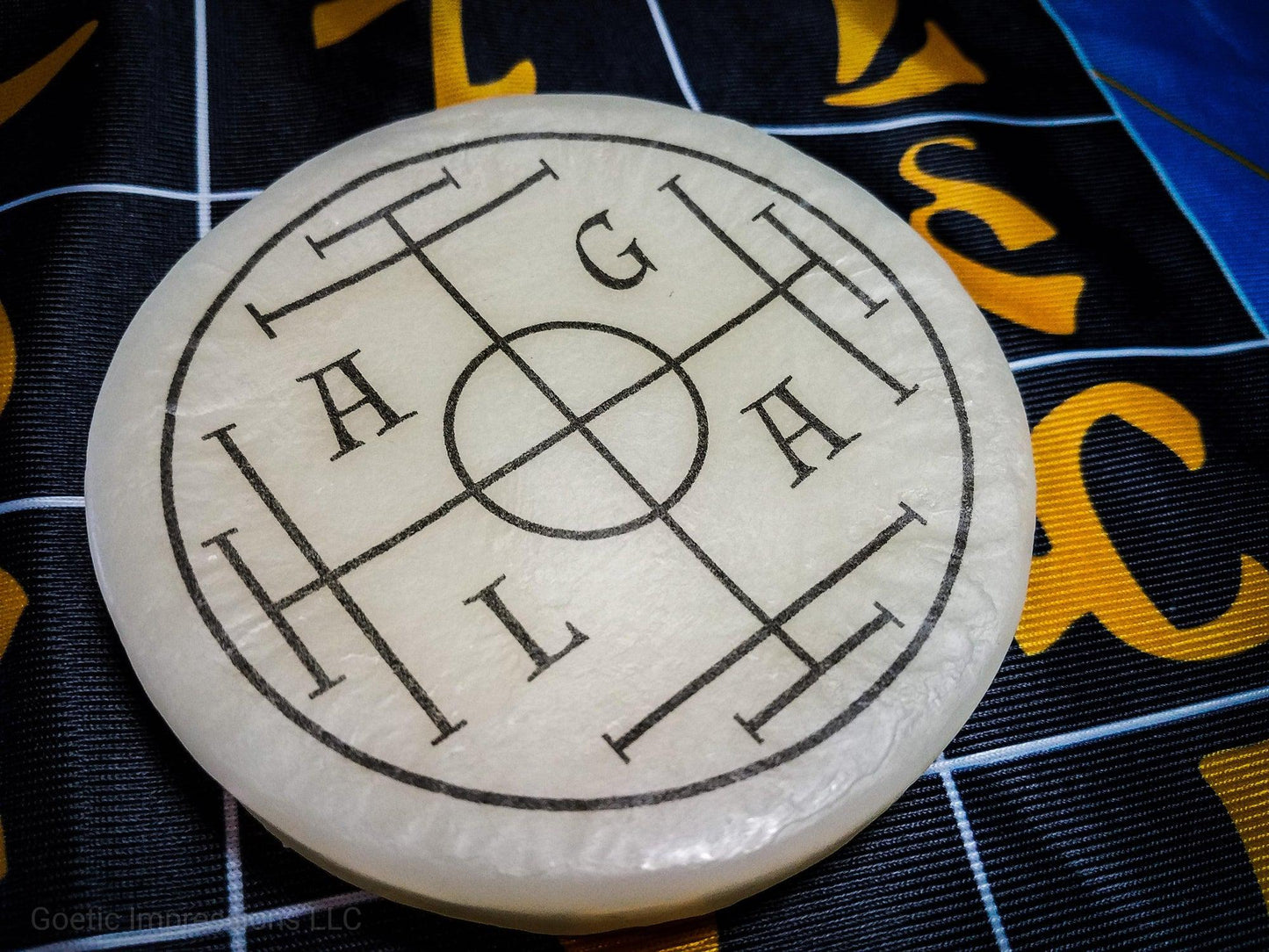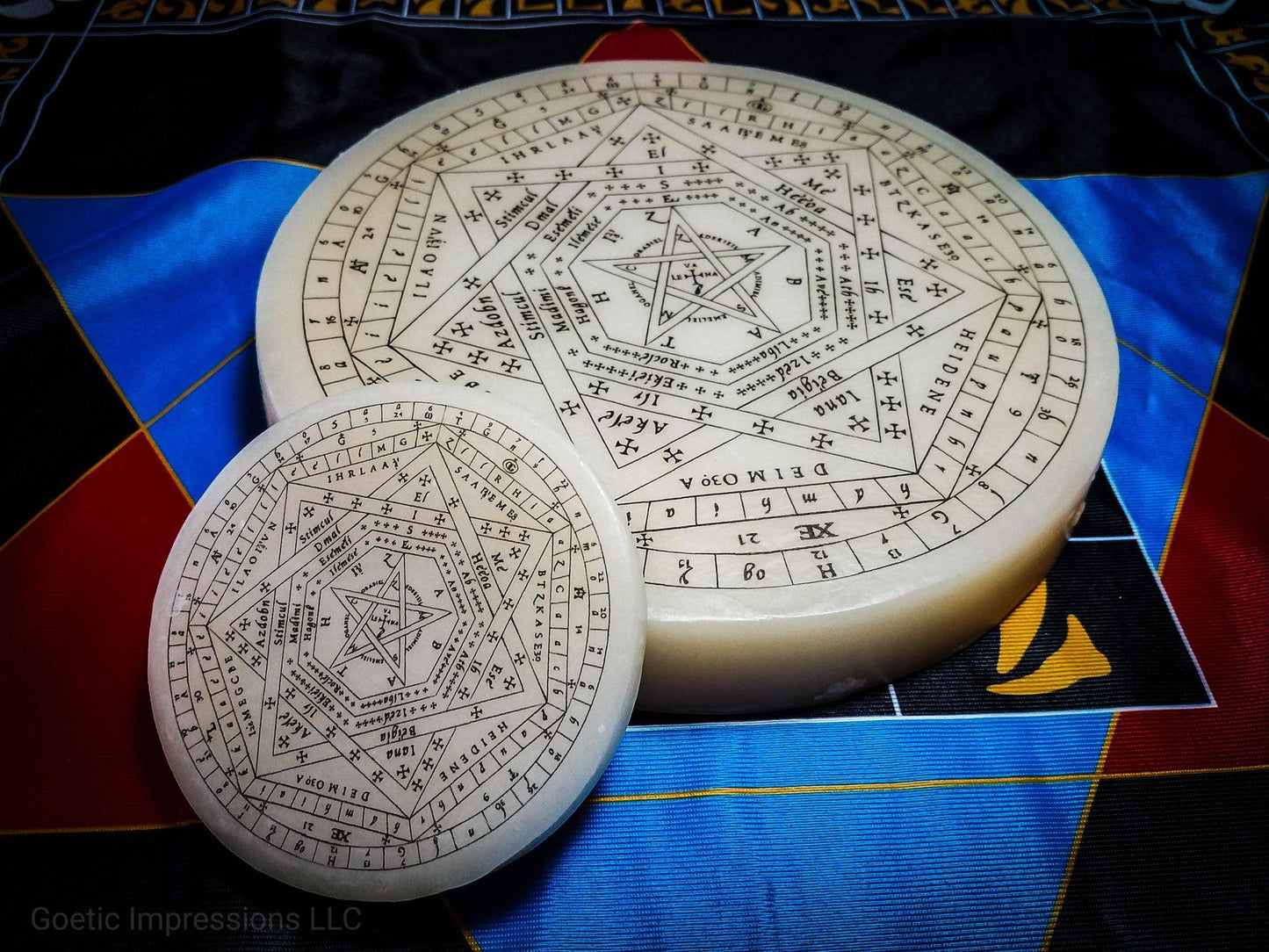 They personalized them, now that there makes a big difference.
They are just as beautiful as the 1st one I had already ordered.
It arrived promptly and well packaged.
Excellent, love it. No issues w/shipping, either.
5 stars review via Garrett