Regular price
Sale price
$30.00 USD
Unit price
per
Sale
Sold out
The central item in any Enochian working, the four Elemental Watchtower Tablets were received by John Dee and Edward Kelley from the Archangel Raphael. At Goetic Impressions we used the Reformed Great Table of Raphael for our Enochian Watchtower tablets, and painstakingly went over every detail against the original surviving diaries to ensure the maximum accuracy to the rituals of the Enochian system.
Each tablet is gold plated and infilled with hard enamel, with colors corresponding to the elemental properties of each section of the Watchtower tablets. On the back of each tablet is the Watchtower symbol associated with that particular quarter of the Great Table. The names of the Enochian angels are encoded within each tablet, and during a proper working of the Enochian system can be called upon for knowledge or aid by the adept.
Features
Measures 3" x 3.25"

Gold Plated
Hard Enamel
Options
The Hard Enamel Tablets comes in two grade options, Adept and Initiate.
Adept: Premium quality Tablet with minor to no blemishes.
Initiate: Tablet with minor to moderate blemishes. These will still hold up well to rituals.
**Full Set: Only Includes Watchtower Tablets Tablet of Union Sold Separately
All of the Goetic Impressions Enochian tools are made to be as accurate as possible to the Enochian system transmitted to John Dee and Edward Kelley by various angels and archangels in the late 1400s. We have painstakingly poured over the surviving diaries and accounts in order to bring you the most accurate ritual pieces we can, while still keeping each piece within budget for the average practitioner.

Check out our other Enochian ritual tools here
Share
View full details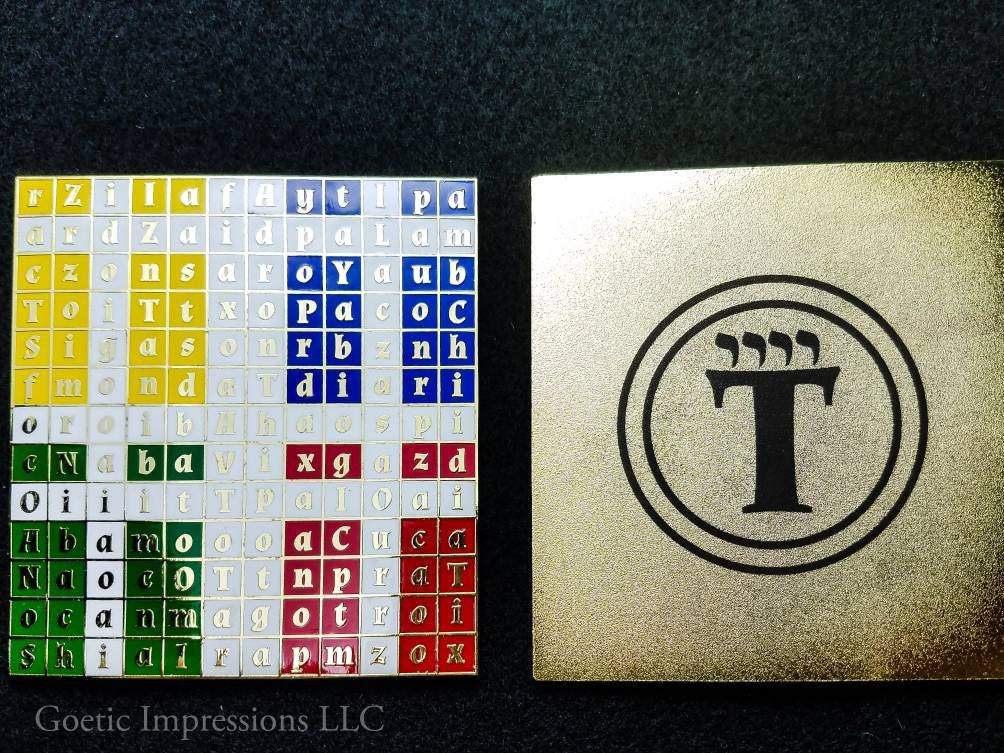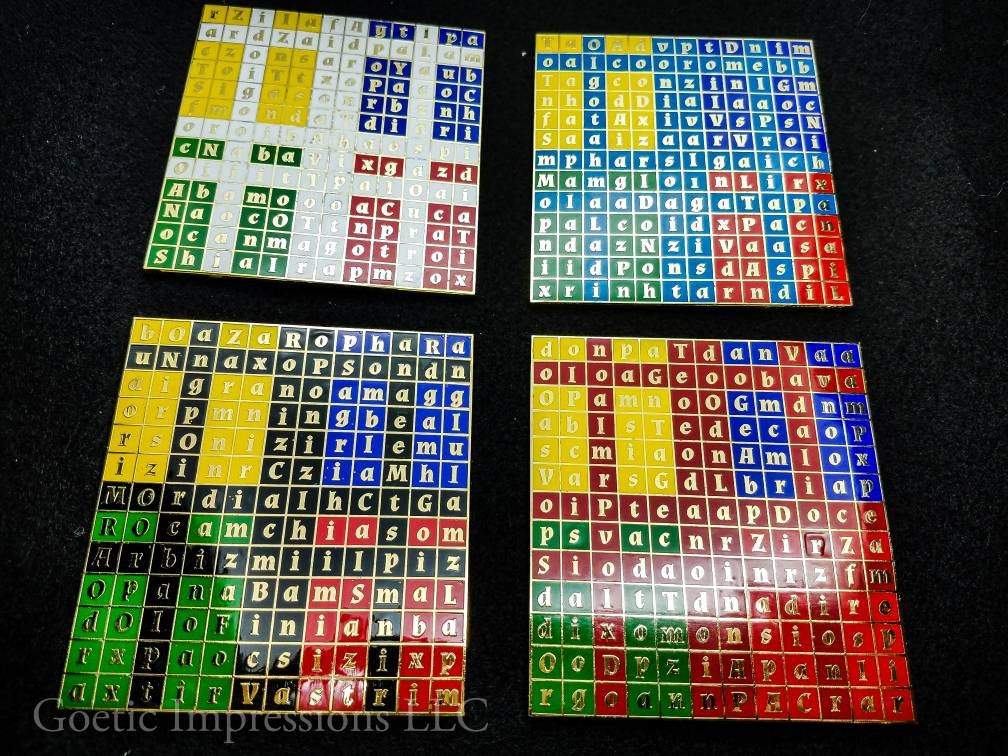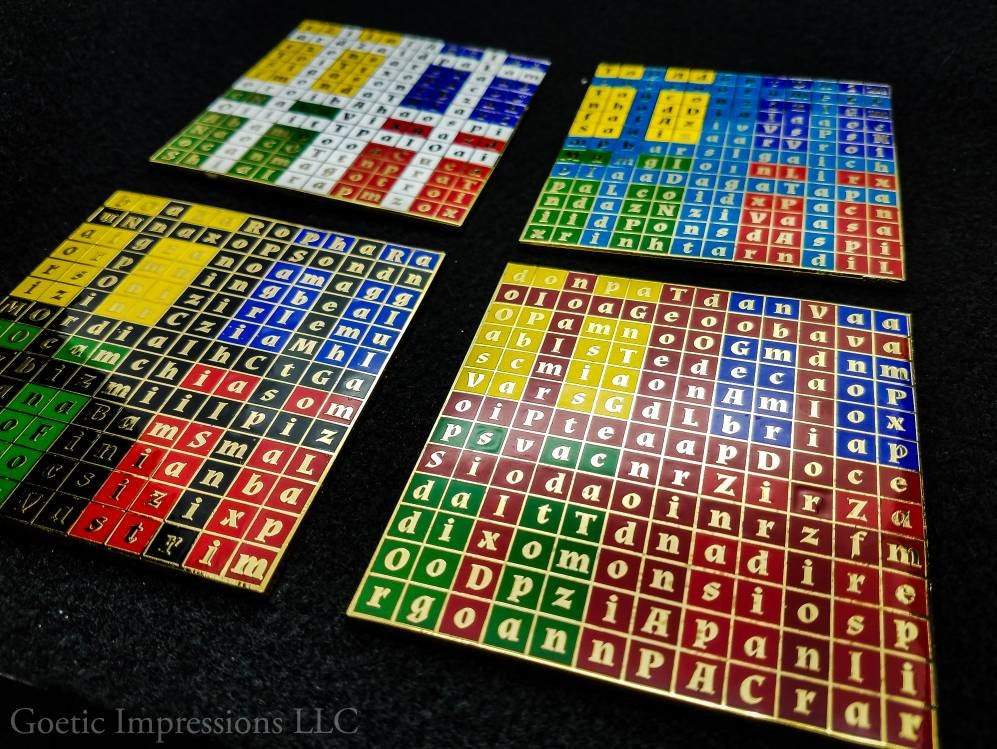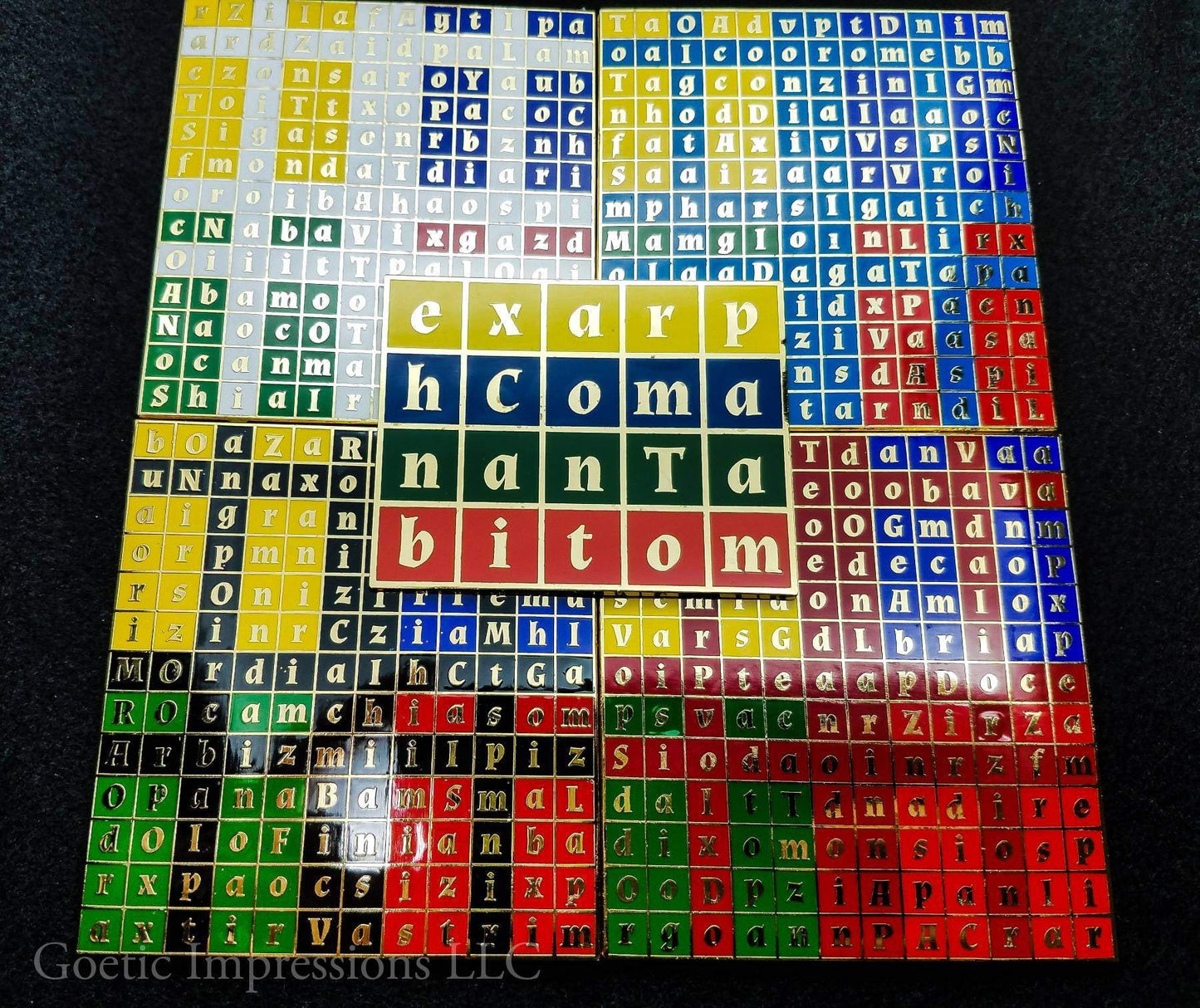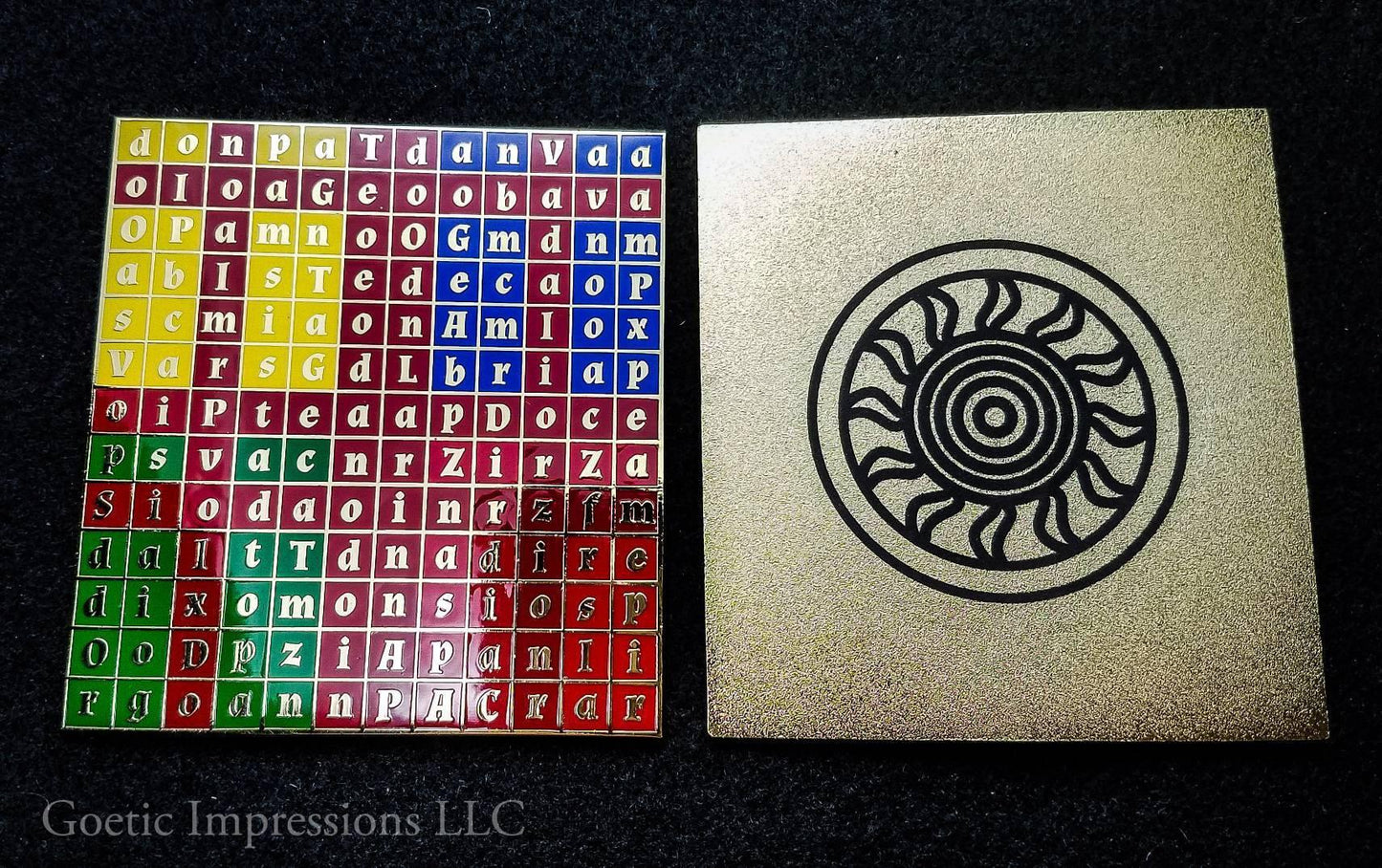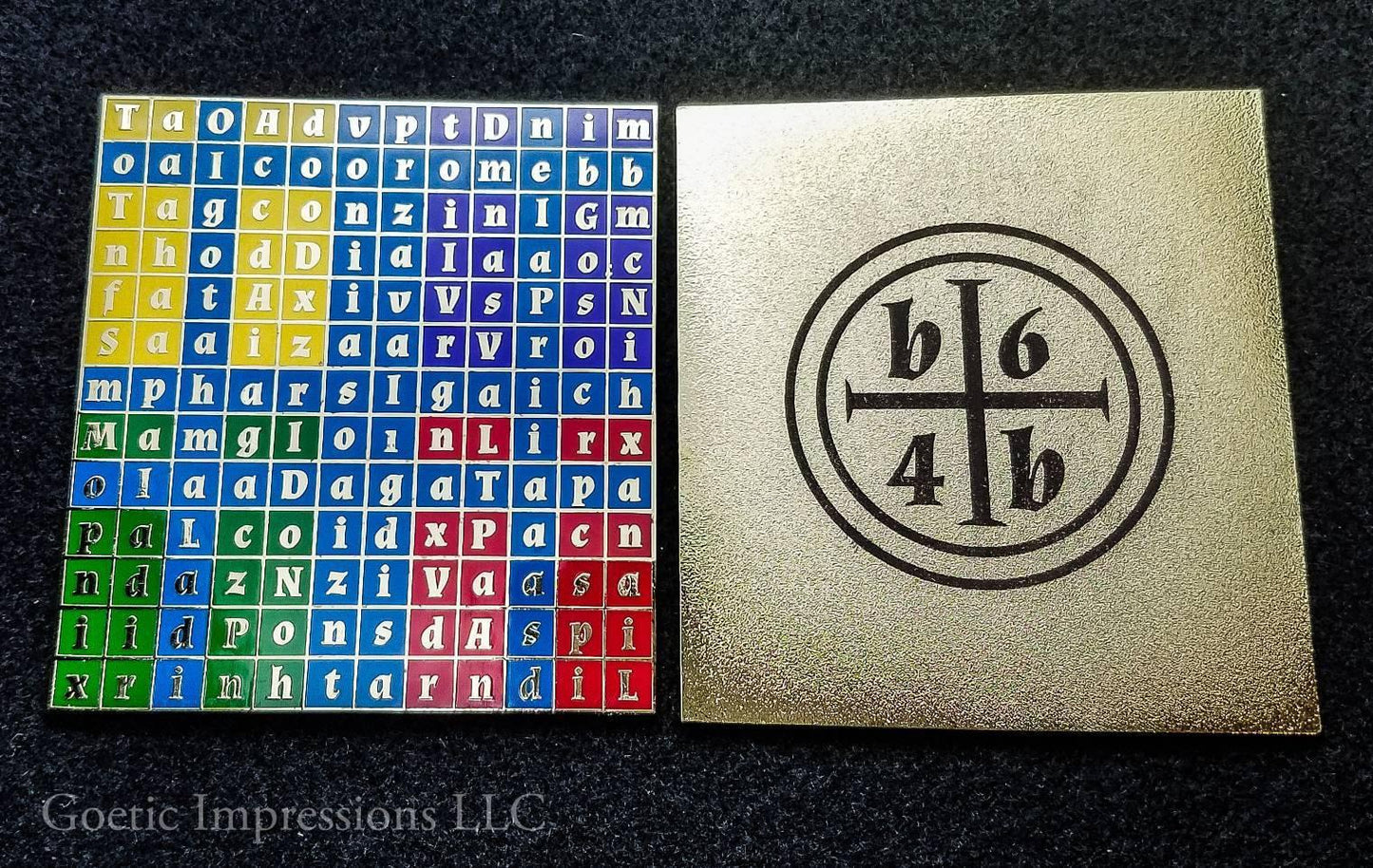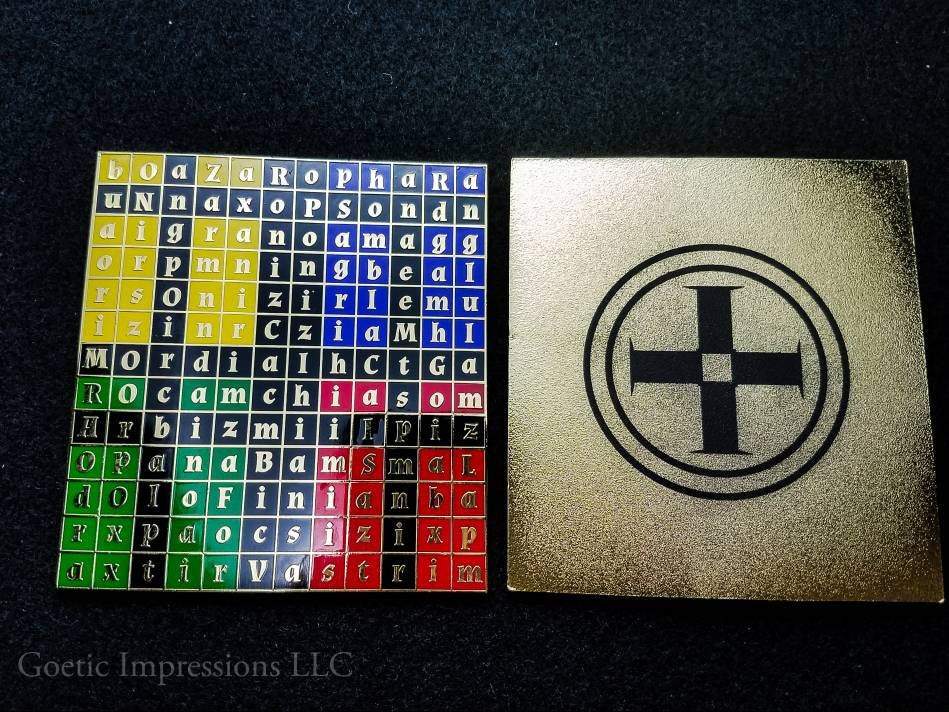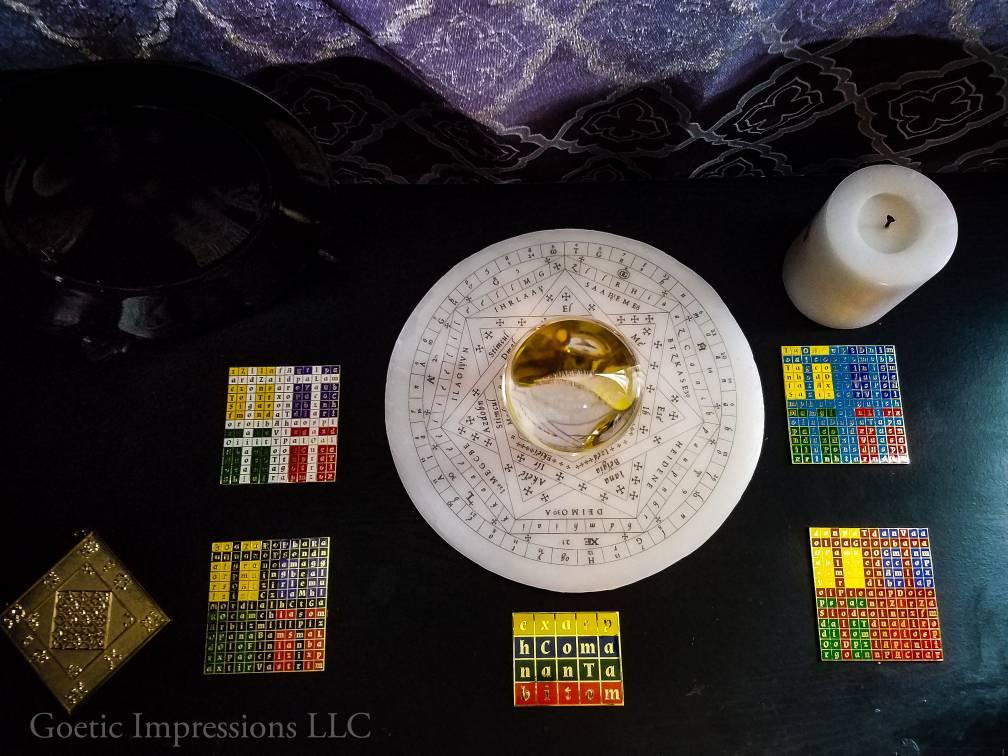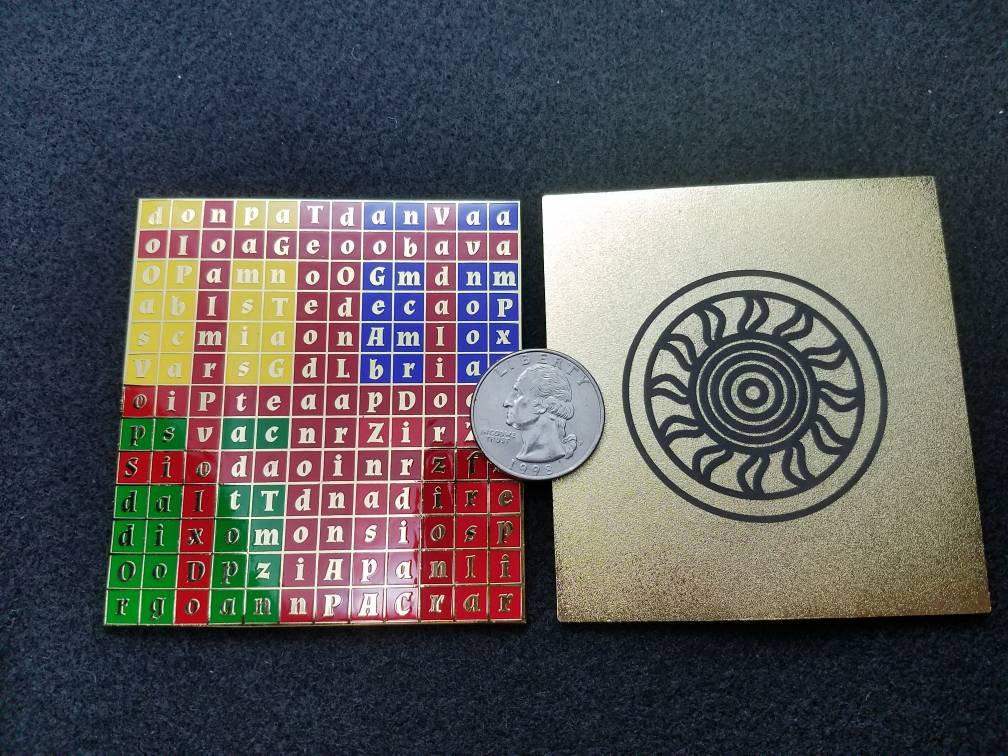 5 stars review from David
5 stars review from David
5 stars review from David
Amazing quality as usual! Items made by an actual practitioner for practitioners!! Highest recommendation!
5 stars review from Jason