Regular price
Sale price
$40.00 USD
Unit price
per
Sale
Sold out
 The Archangel of Mercury and ruling over Wednesday, Raphael features their sigil from the Heptameron on the front, as well as their name. To honor Mercury the medallion is infilled with orange and black hard enamel. On the back is the astrological sign of Mercury and the zodiac signs for Gemini and Virgo, both inside a octagram whose eight points correspond to the number eight for Mercury. Outside the octagram is the name of the second heaven, Raquie.
Of Raphael and the other spirits of Wednesday the Heptameron says the following; "The Spirits of the Air of Wednesday are subject to the South-west-winde: their nature is to give all Metals; to reveal all earthly things past, present and to come; to pacifie judges, to give victories in war, to re-edifie, and teach experiments and all decayed Sciences, and to change bodies mixt of Elements conditionally out of one into another: to give infirmities or health; to raise the poor, and cast down the high ones; to binde or lose Spirits; to open locks or bolts: such-kinde of Spirits have the operation of others, but not in their perfect power, but in virtue or knowledge."
Features
Hard Enamel
The reverse side of each Sigil medallion features the

planetary astrological sign, the corresponding zodiacal sign(s), the name of the heaven associated with each angel, and the corresponding geometrical sign using Agrippa's attributions.

2" (50.8 millimeters) in diameter
Brass
Gold Plated
3mm thick.
Adjuster bead on Magus option.

Please note color is more orange then appears in photos
Options
Magus, comes with a premium quality medallion, 30 inch necklace, and a Goetic Impressions box.
Adept, comes with a premium quality medallion, with minor to no issues, and a vinyl pouch for shipping.
Initiate, comes with a medallion with some minor to moderate defects such as infill, plating, chip and scratch issues, and a vinyl shipping pouch. These still look great and come at a sizable discount!

Please handle with care - not a toy.


Check out more Archangel accessories here
Share
View full details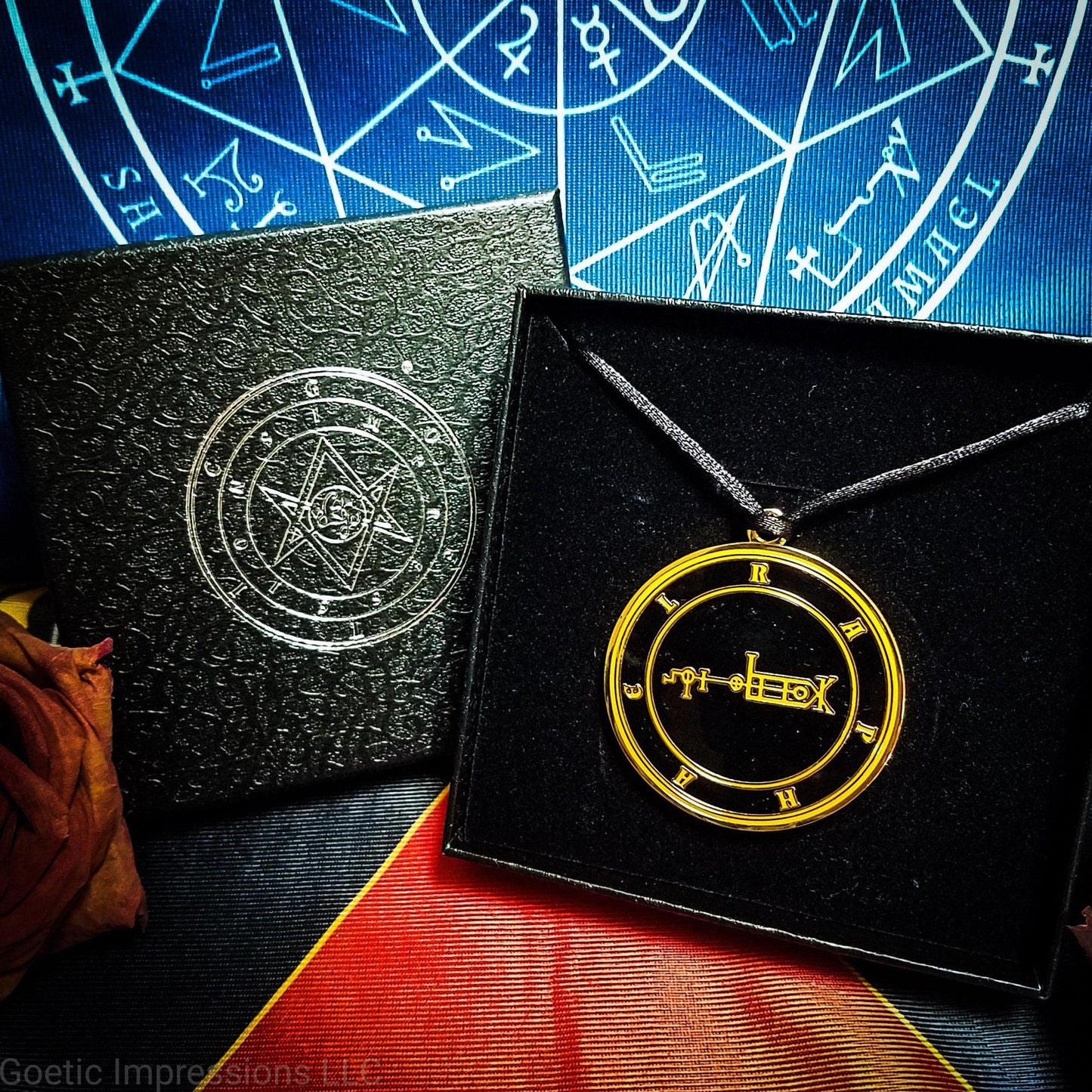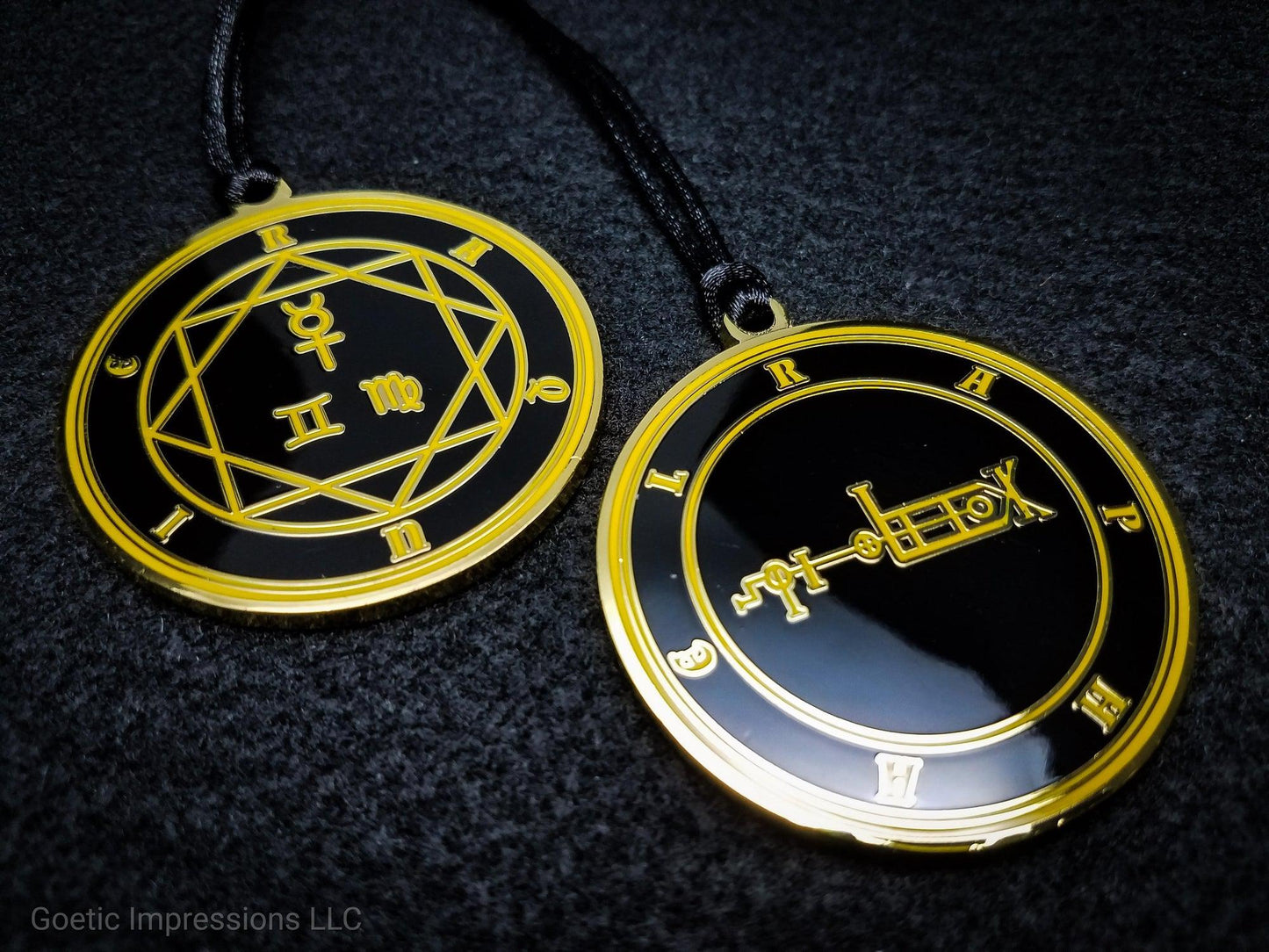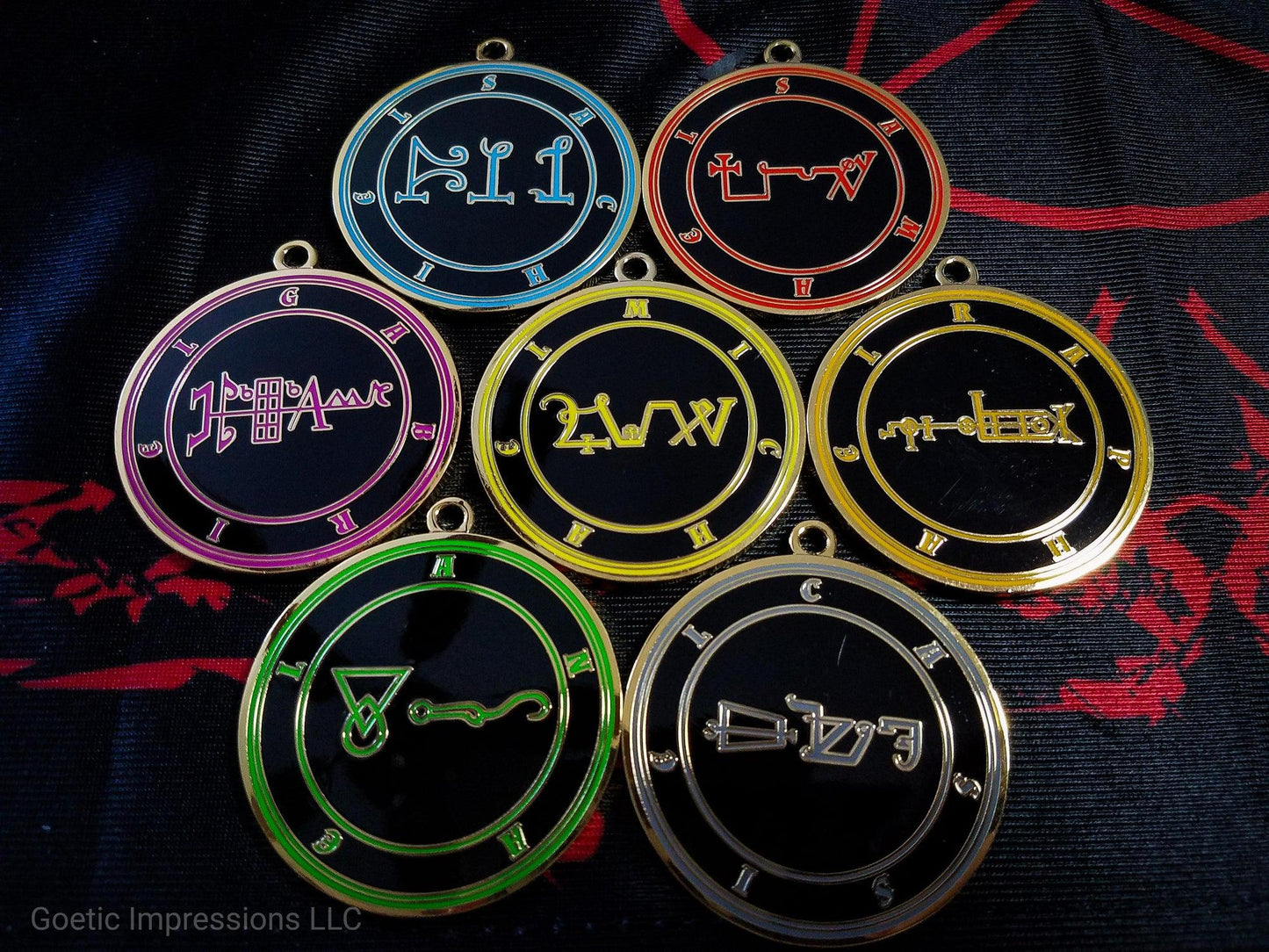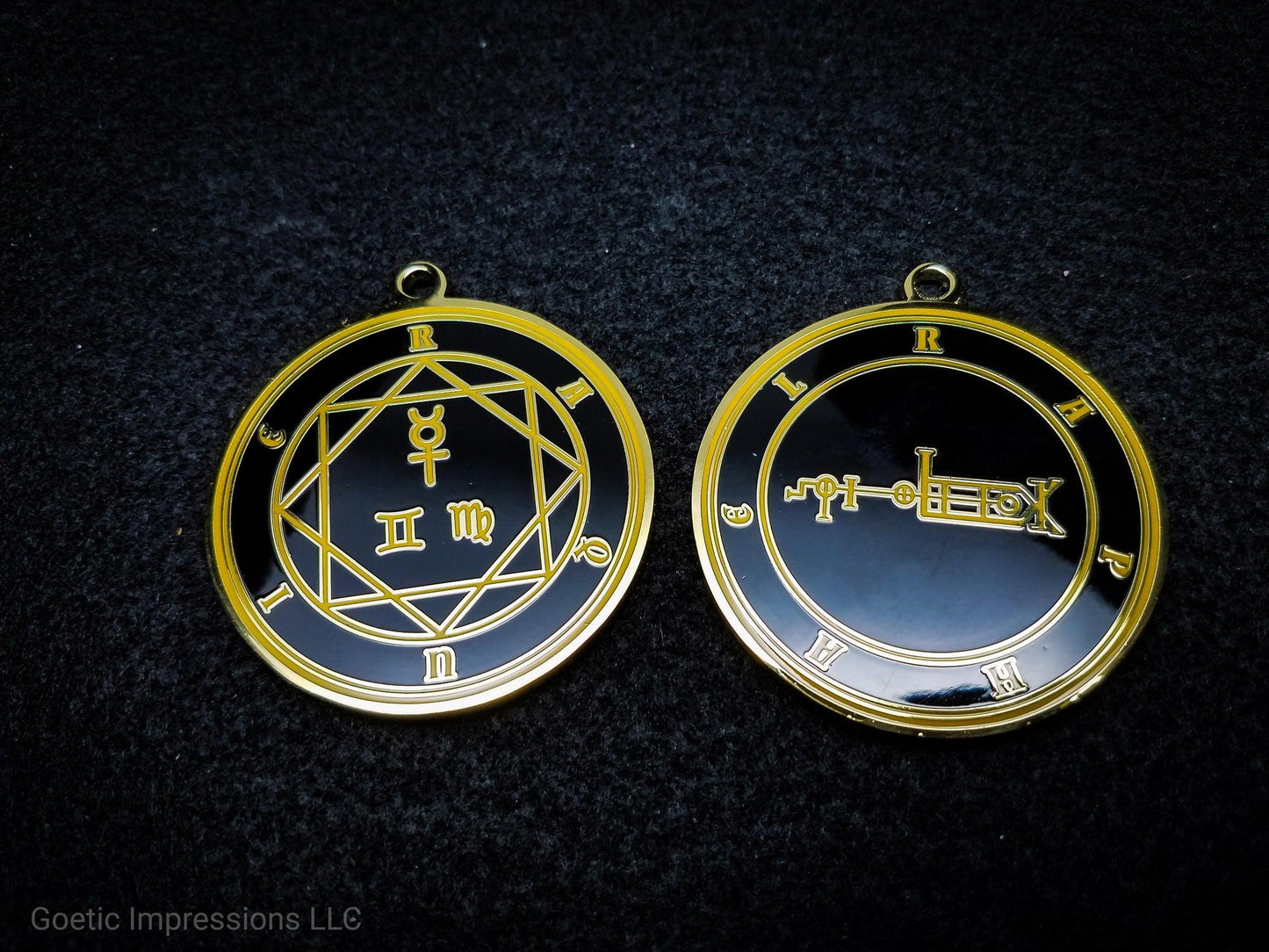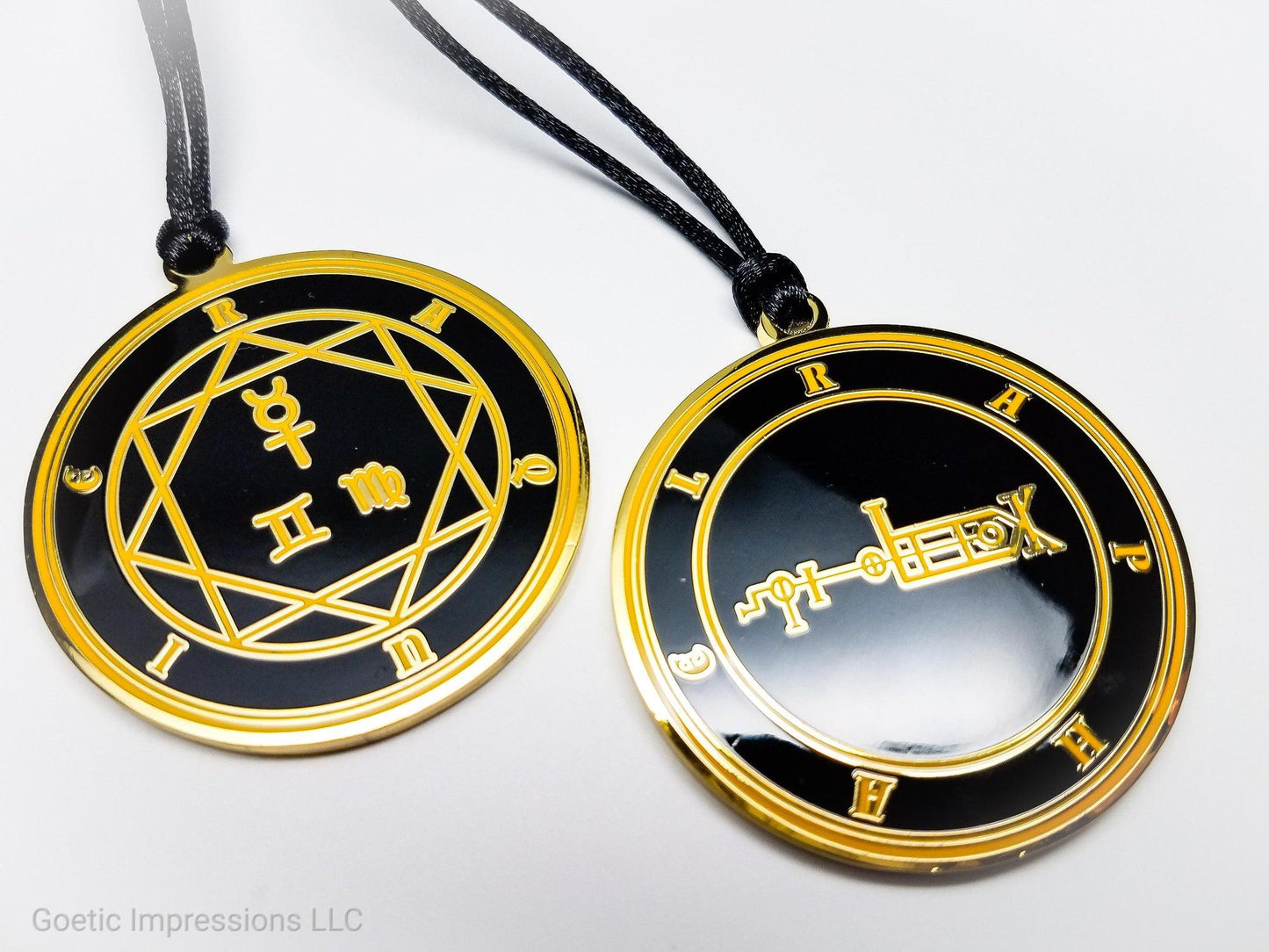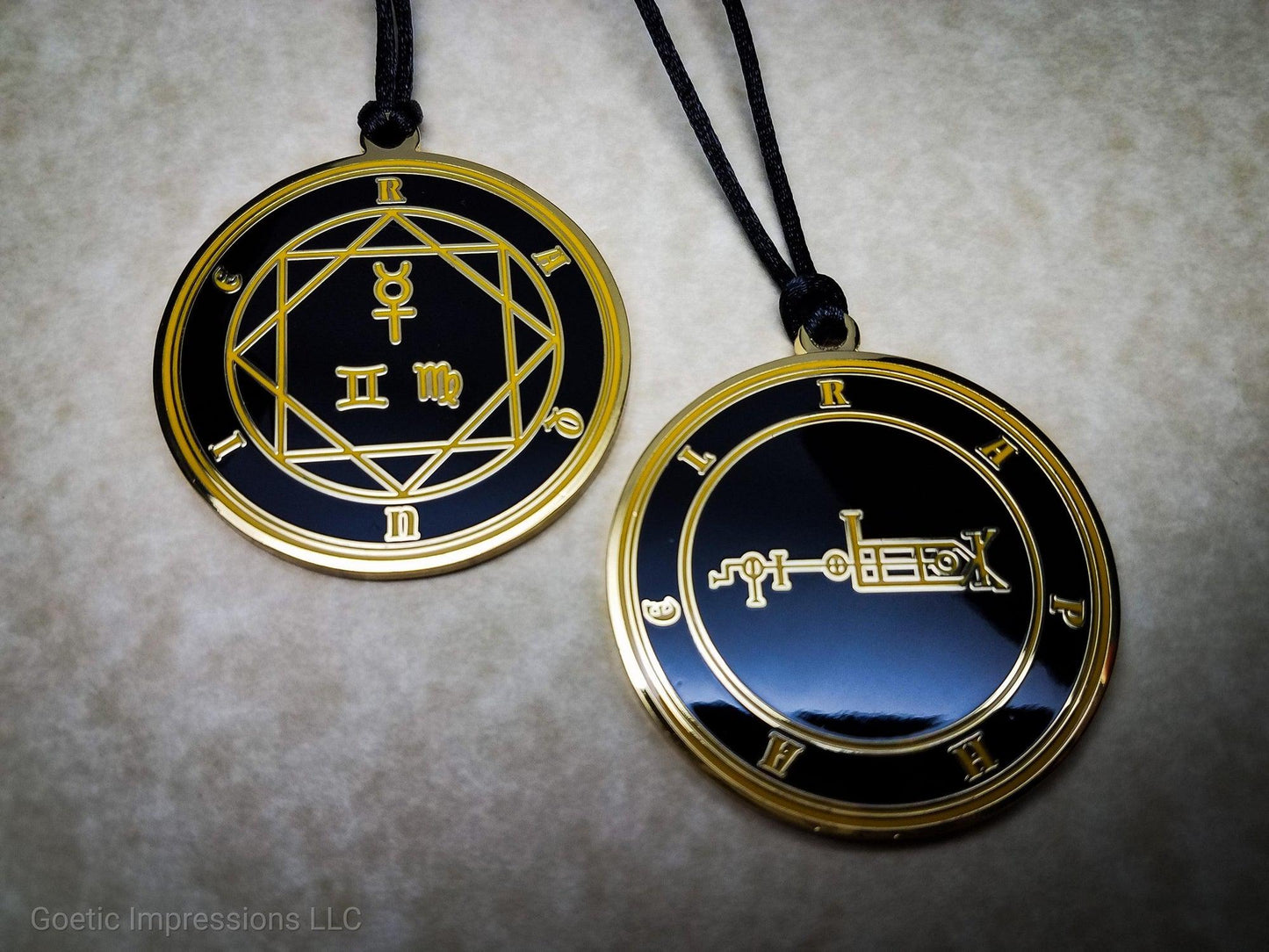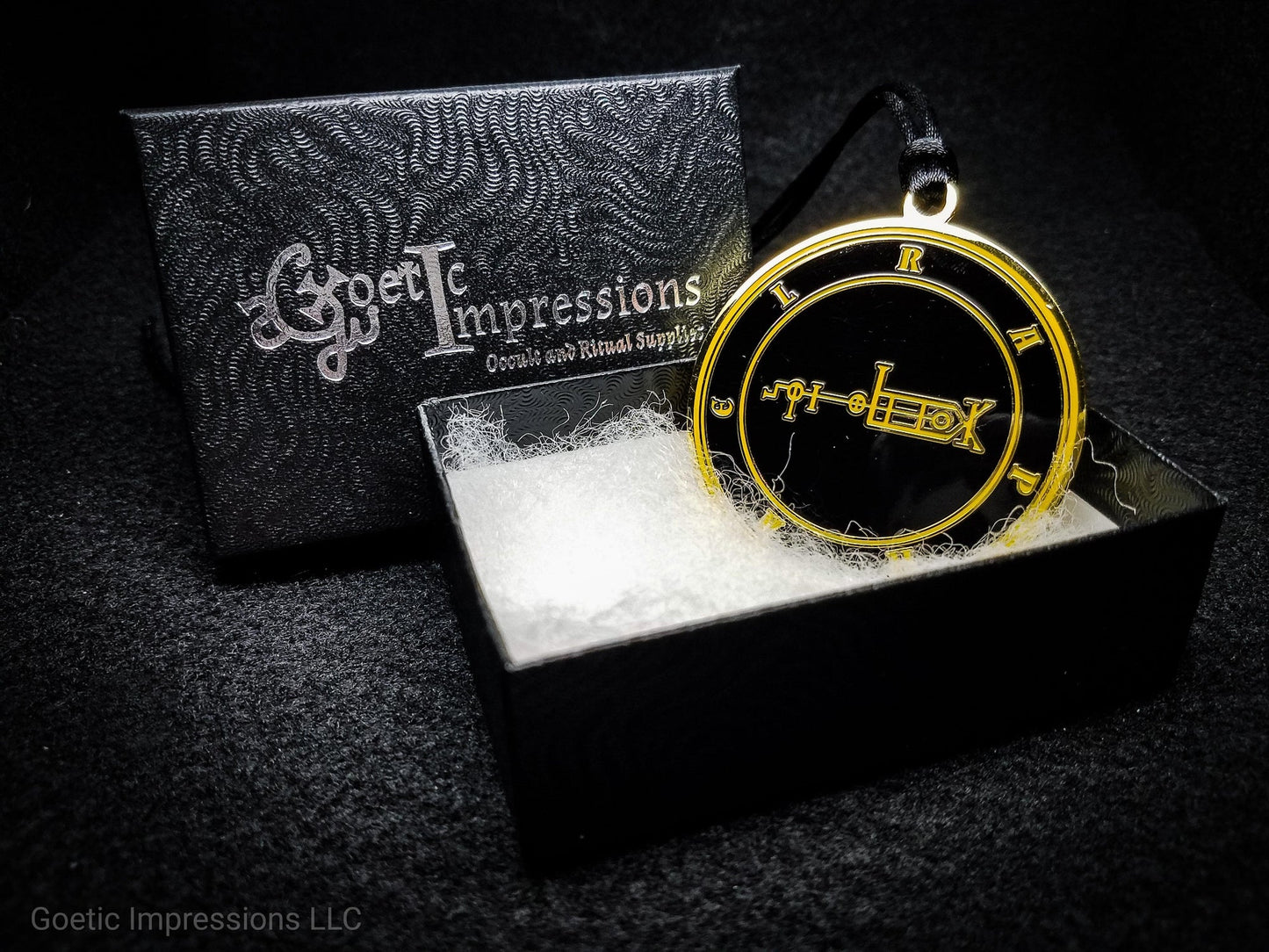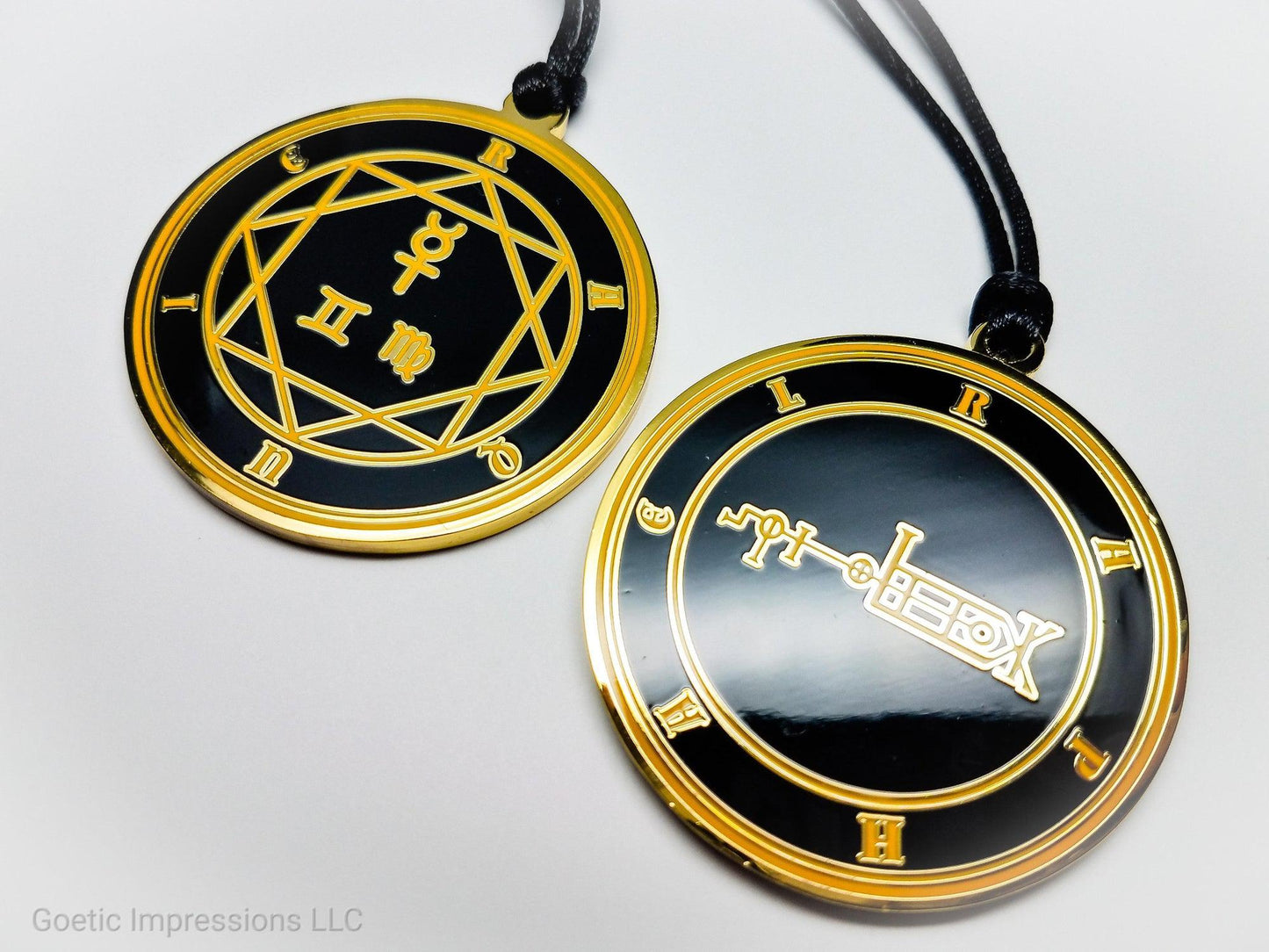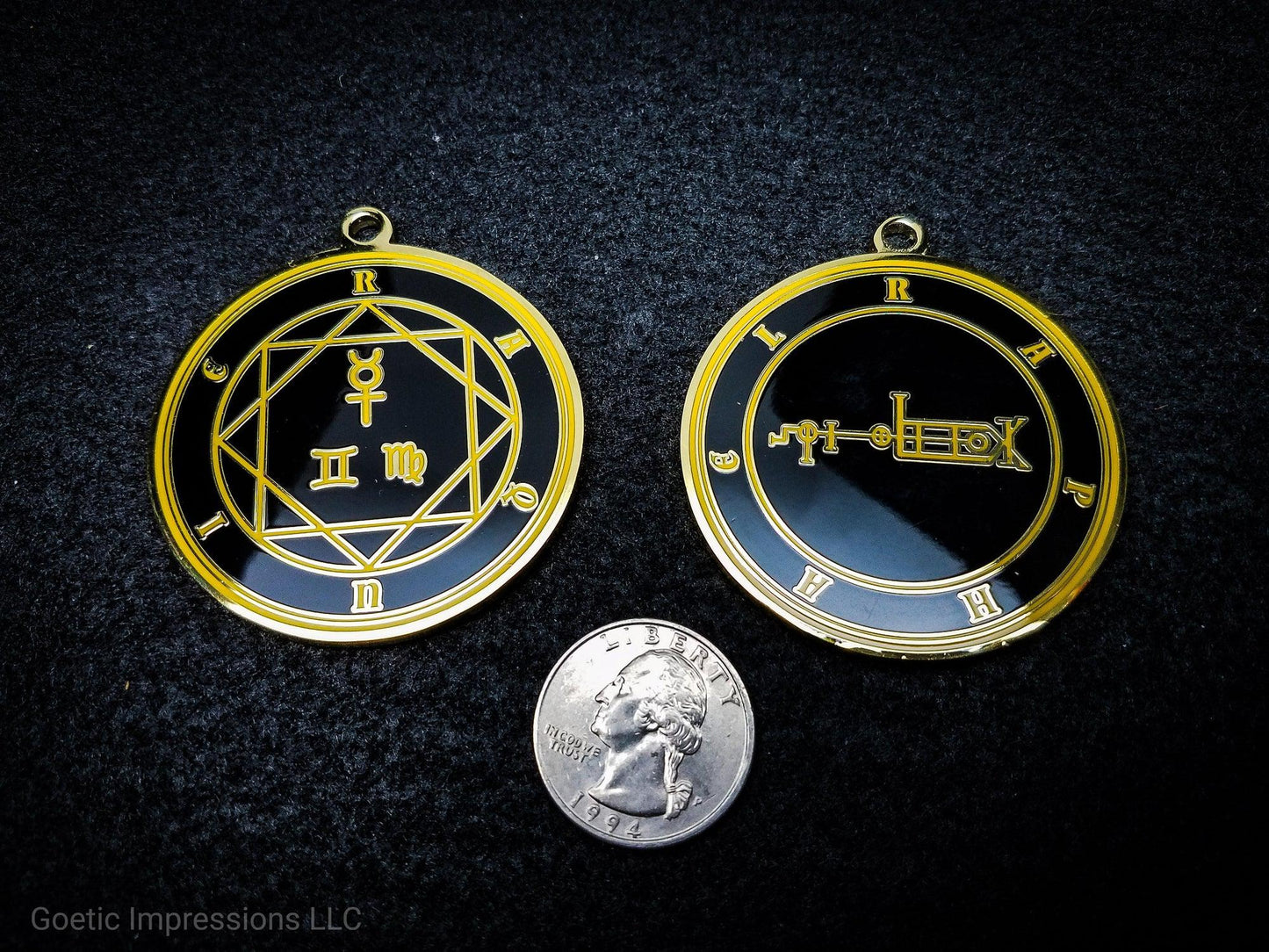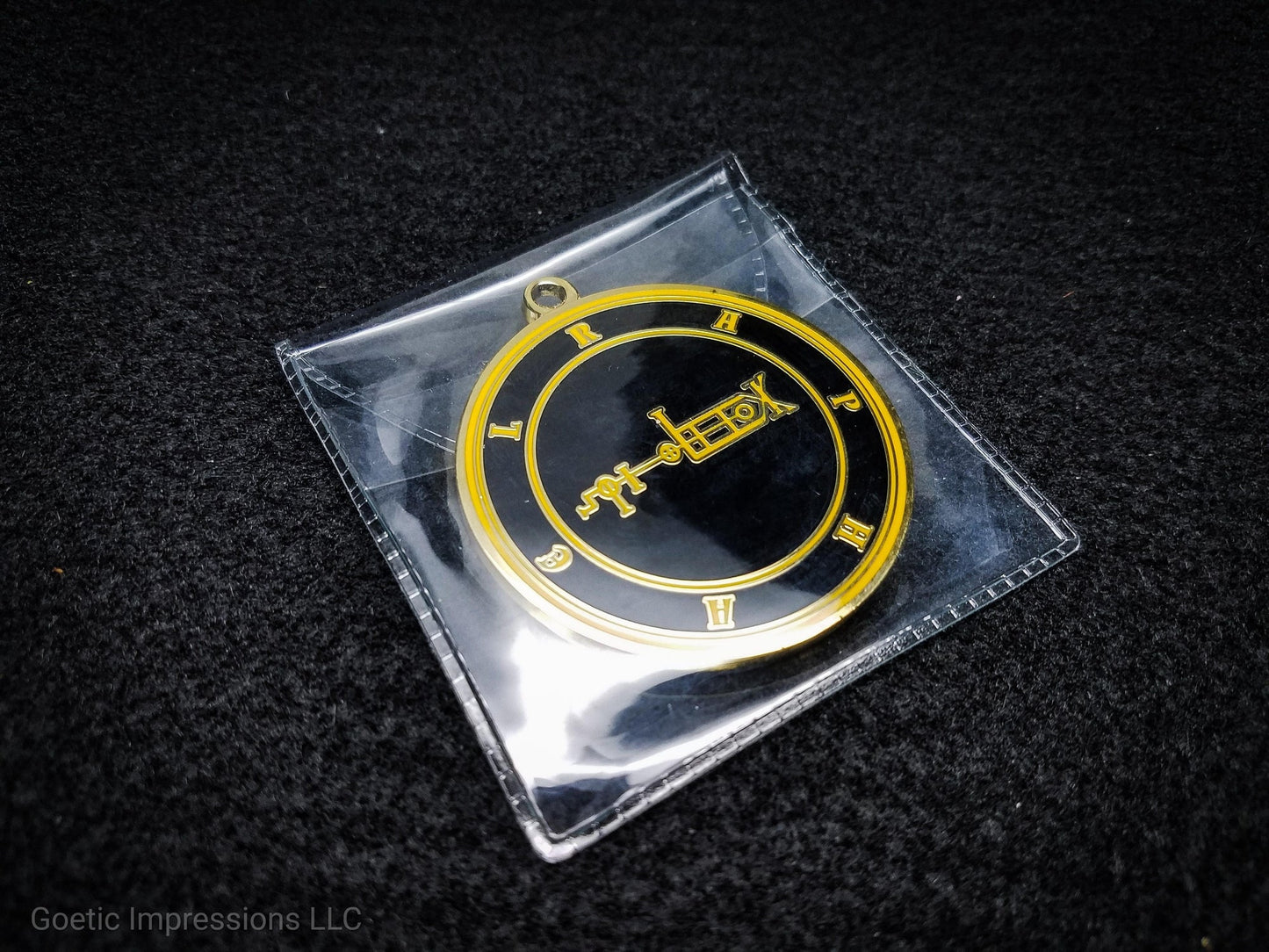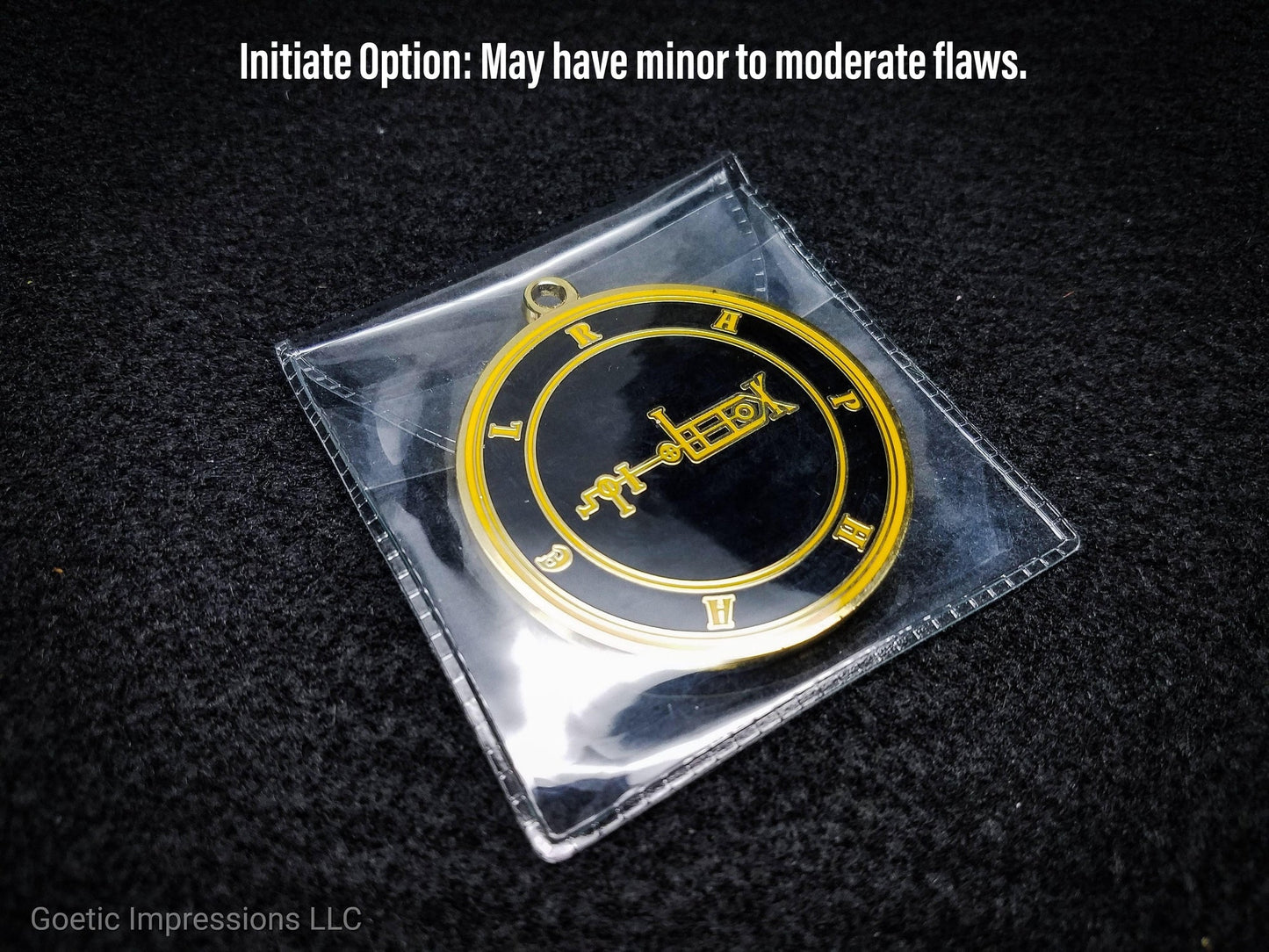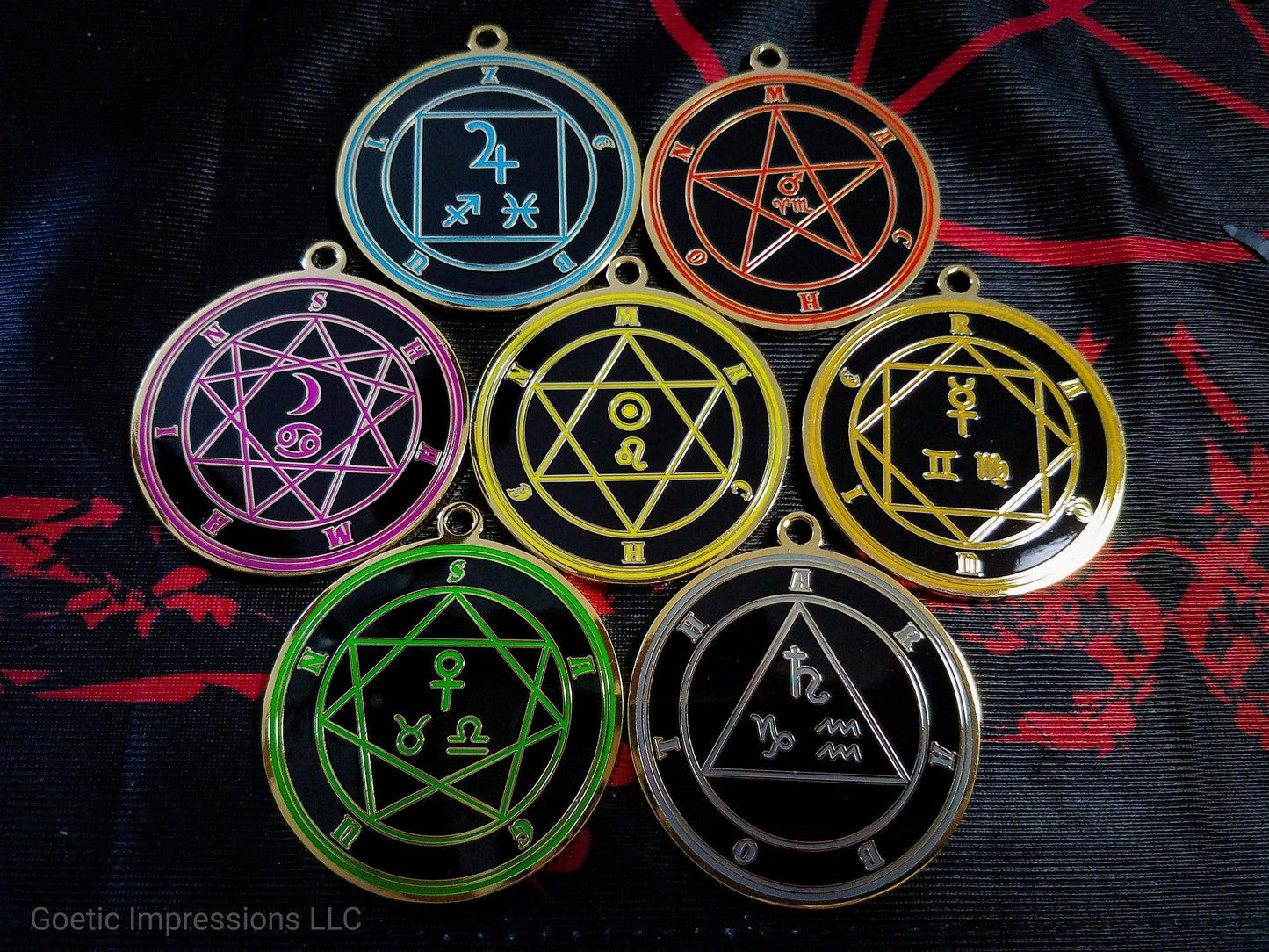 5 stars review from Jason
Amazing!!! Yall are the best! Blessed be!!!
These are just astoundingly well crafted! My compliments to the artisan... Will continue to visit this store. Fast shipping too! ✌️👍❤️
All I can say is WOW! This piece is superb!! Will definitely buy all my other occult pendants through this store!