Regular price
Sale price
$40.00 USD
Unit price
per
Sale
Sold out
This Lesser Key of Solomon Goetia sigil pendant features the demon seal of the 2nd goetic spirit in the Ars Goetia, Agares. This talisman is used for the proper working for evoking goetia demons in ceremonial magick. The perfect tool for your goetic rituals to summon the spirit Agares.
Features
Pentacle of Solomon on reverse side for accurate ritual protection.
Symbolic Color Representation
Hard Enamel
2" (50.8 millimeters) in diameter
3mm thick.

Copper Plated

Options
Magus Option - comes with a premium quality Goetia Sigil Necklace with 30 inch cord string, and a Goetic Impressions box.
Adept Option - comes with a premium quality medallion, and a vinyl pouch for shipping.

*Please note Agares Adept medallions have minor plating tarnish near bottom*

Initiate Option - comes with a medallion with some minor to moderate defects and infill issues, and a vinyl shipping pouch. These still look great and you get a sizable discount! 
Please handle with care - not a toy.
In The Lesser Key of Solomon Agares is described as: "The Second Spirit is a Duke called Agreas, or Agares. He is under the Power of the East, and cometh up in the form of an old fair Man, riding upon a Crocodile, carrying a Goshawk upon his fist, and yet mild in appearance. He maketh them to run that stand still, and bringeth back runaways. He teaches all Languages or Tongues presently. He hath power also to destroy Dignities both Spiritual and Temporal, and causeth Earthquakes. He was of the Order of Virtues. He hath under his government 31 Legions of Spirits."
Share
View full details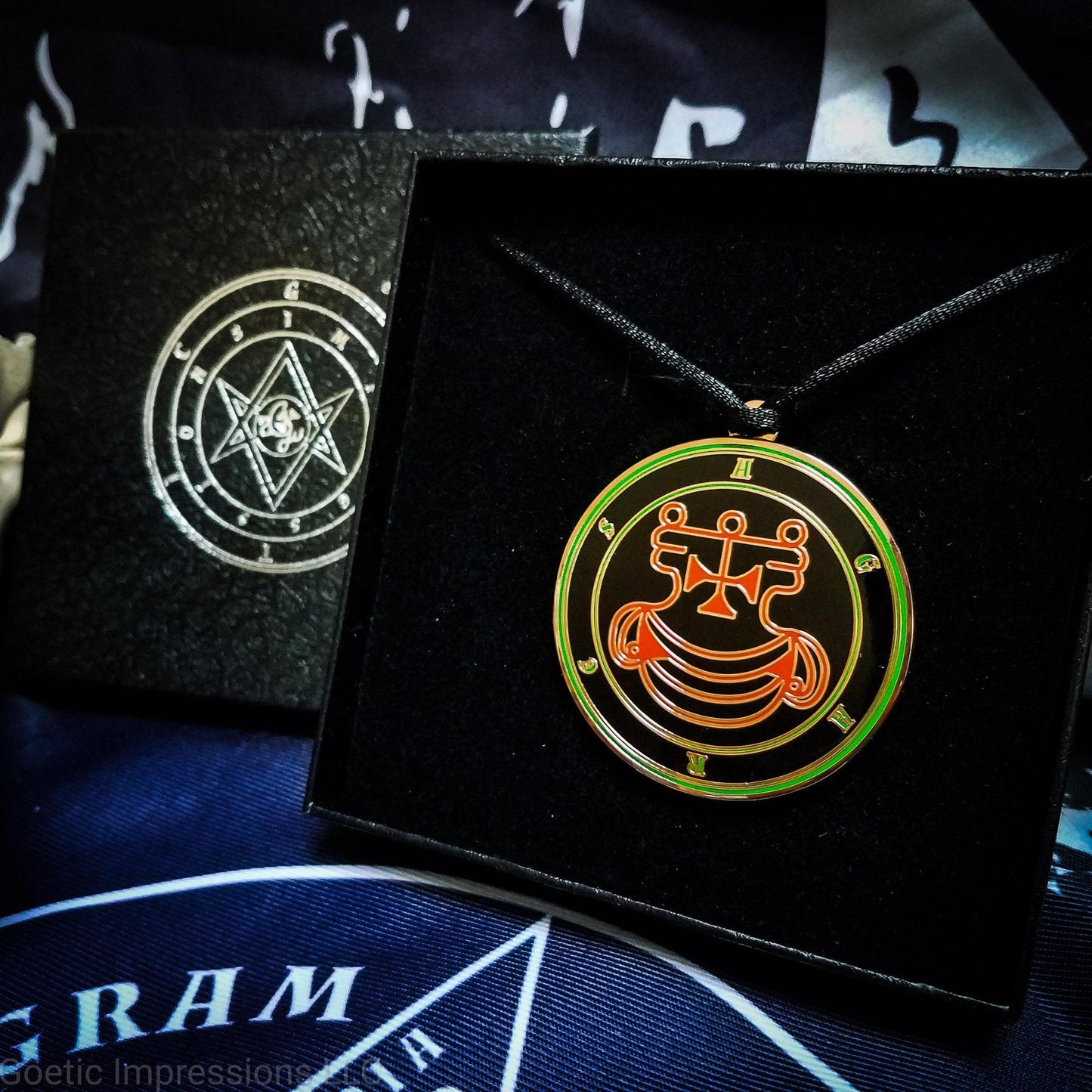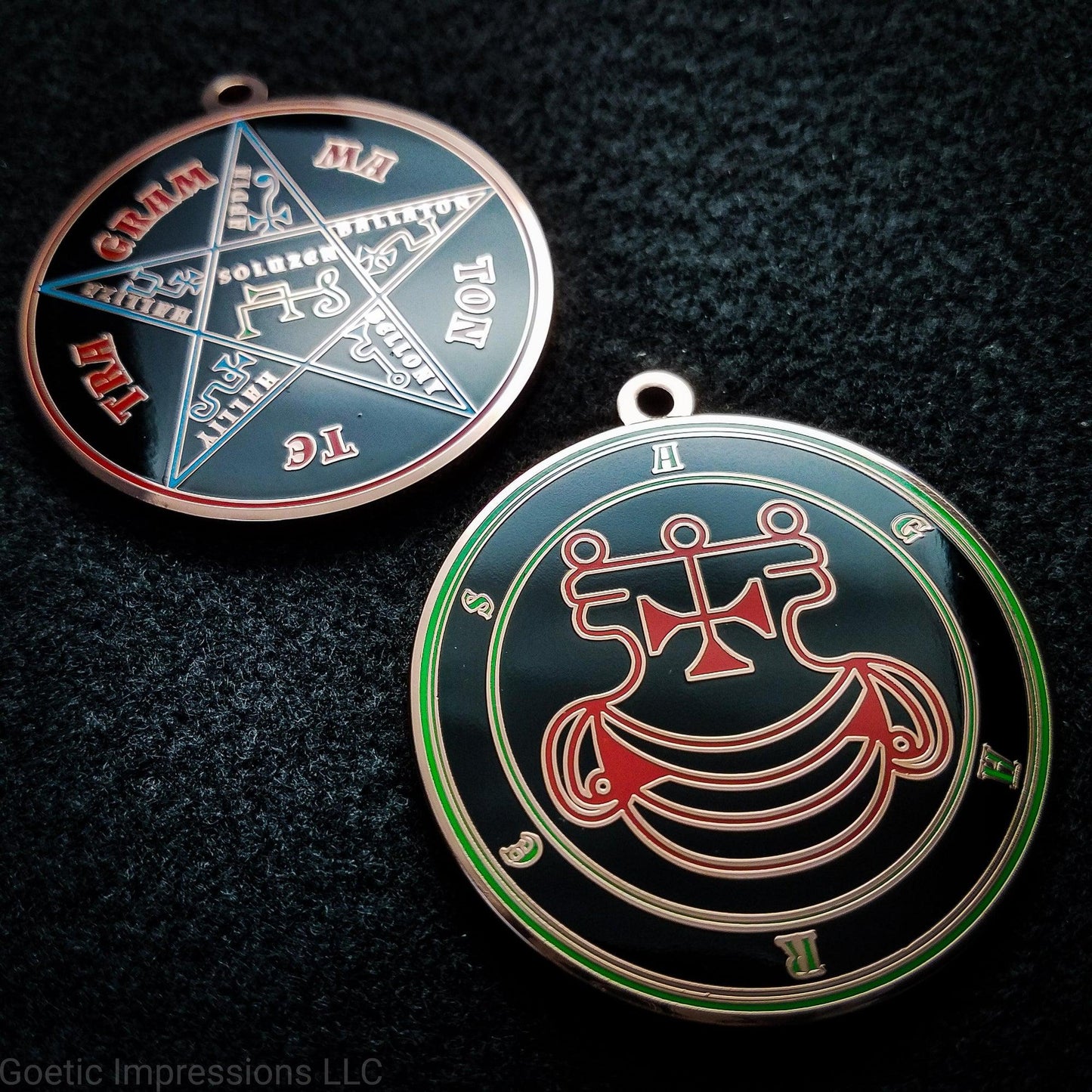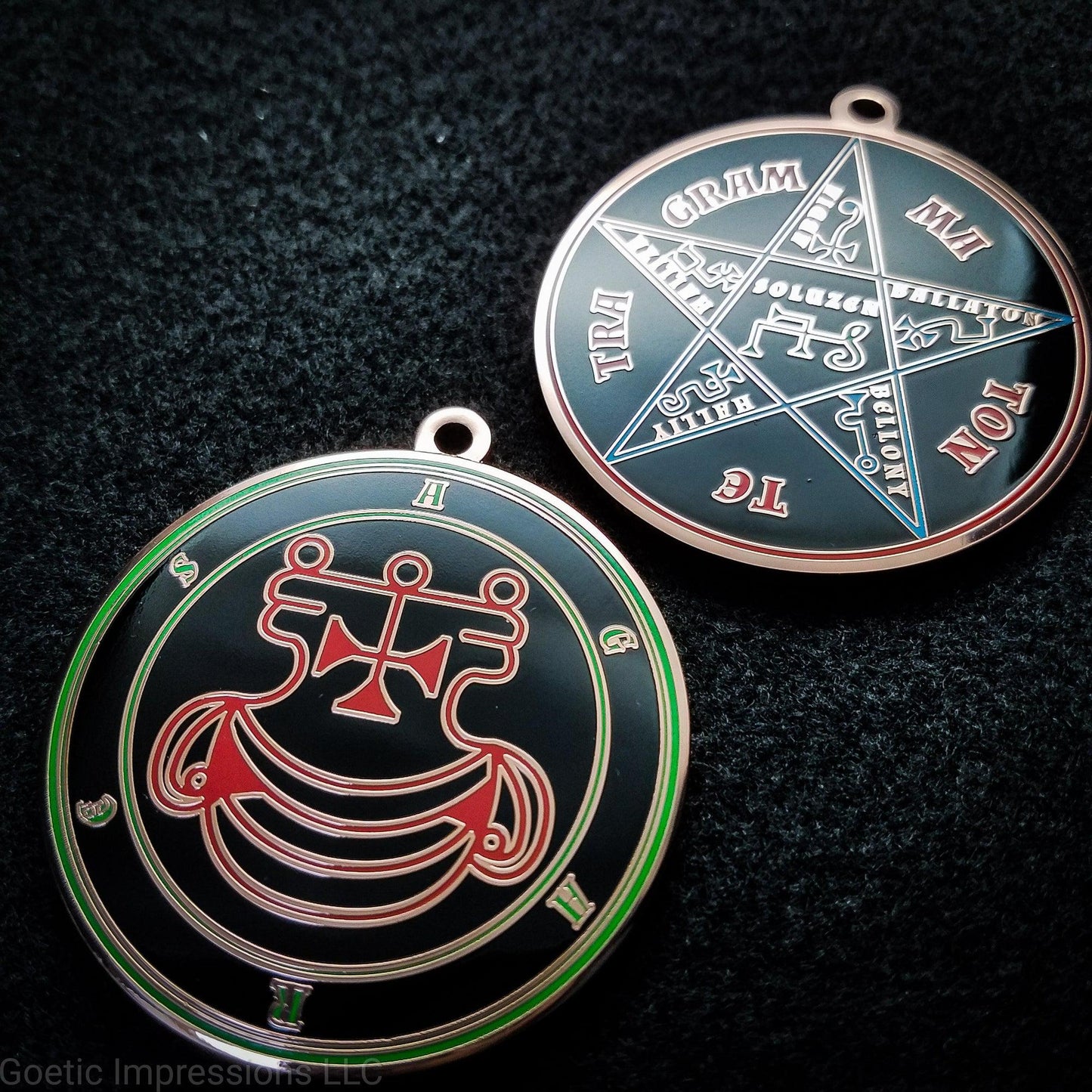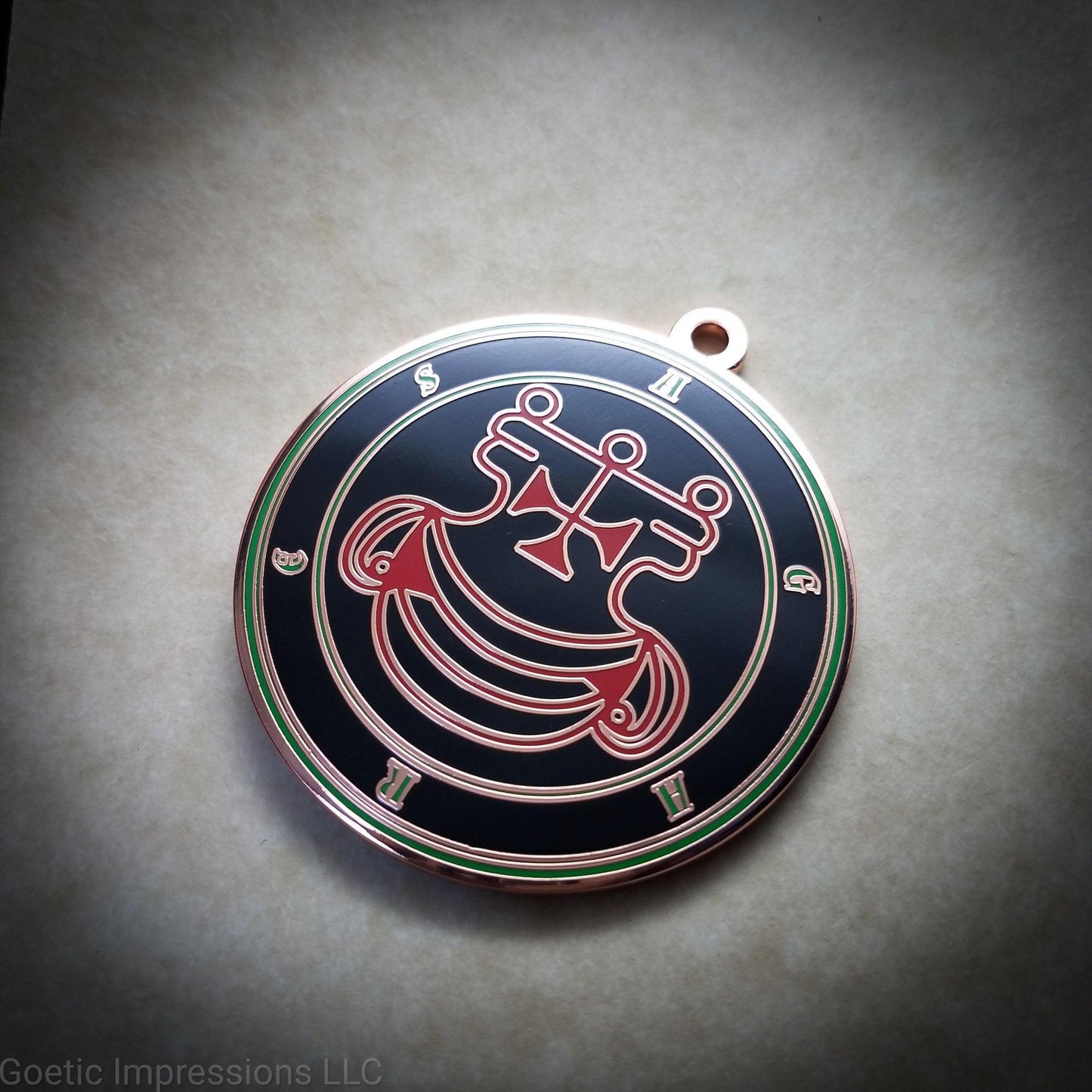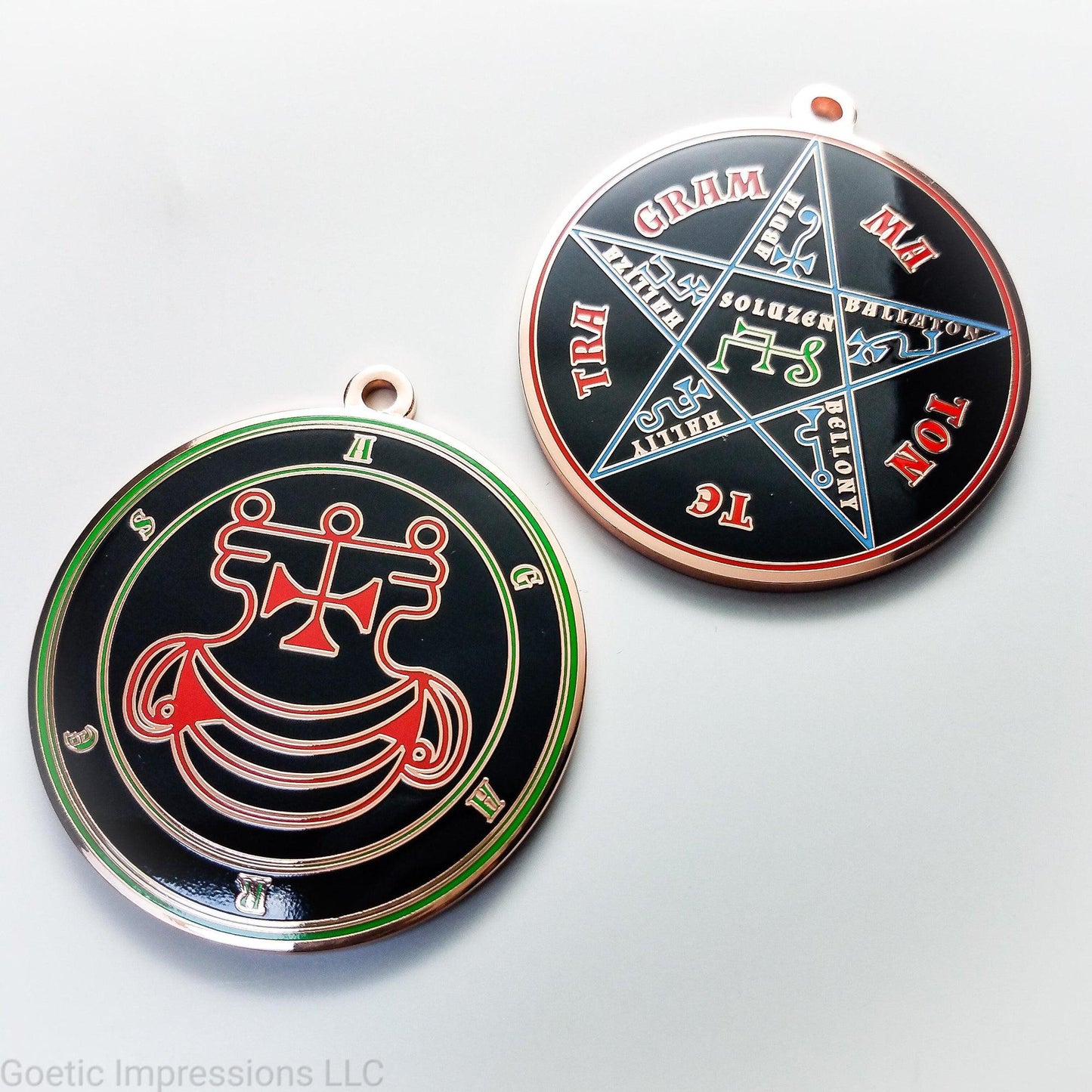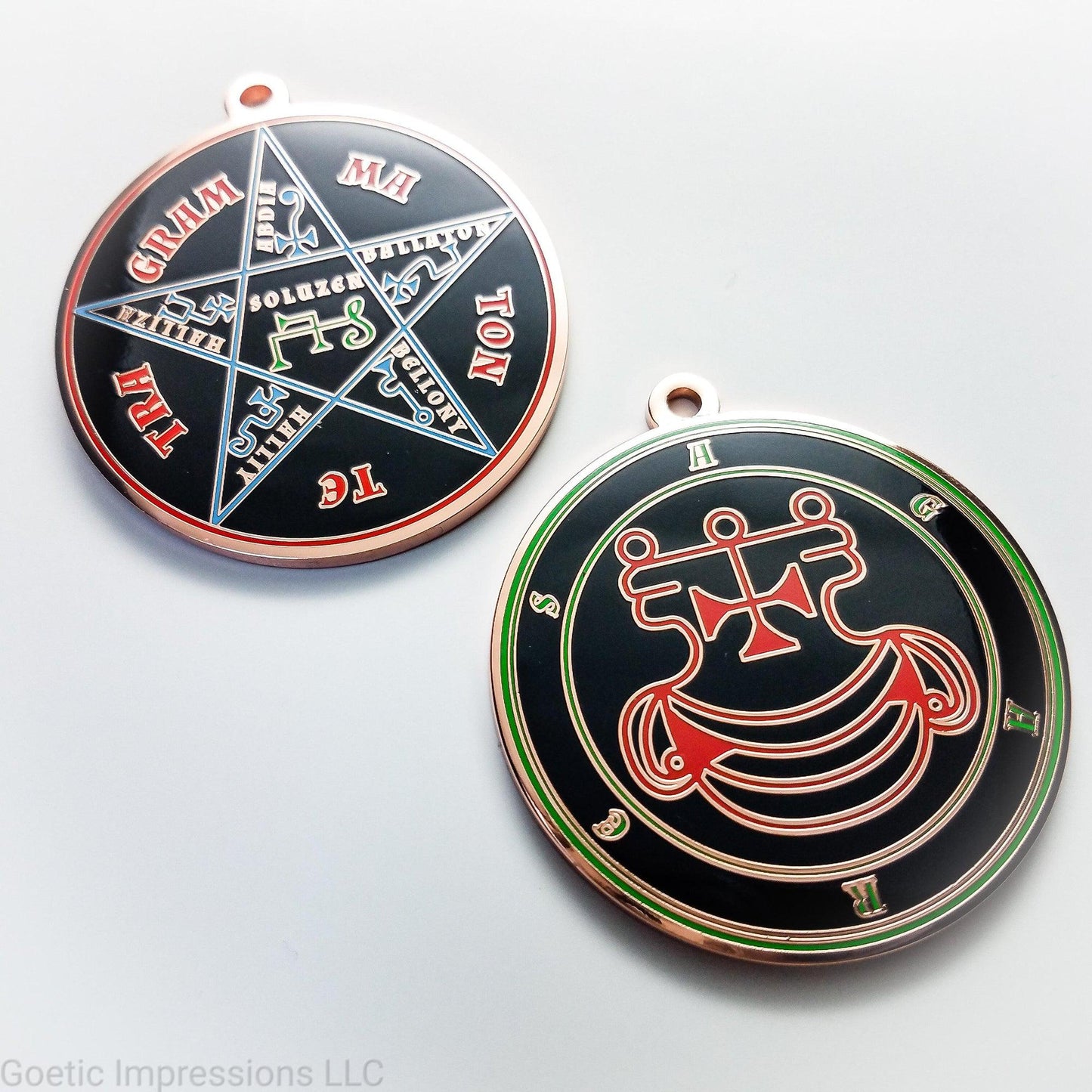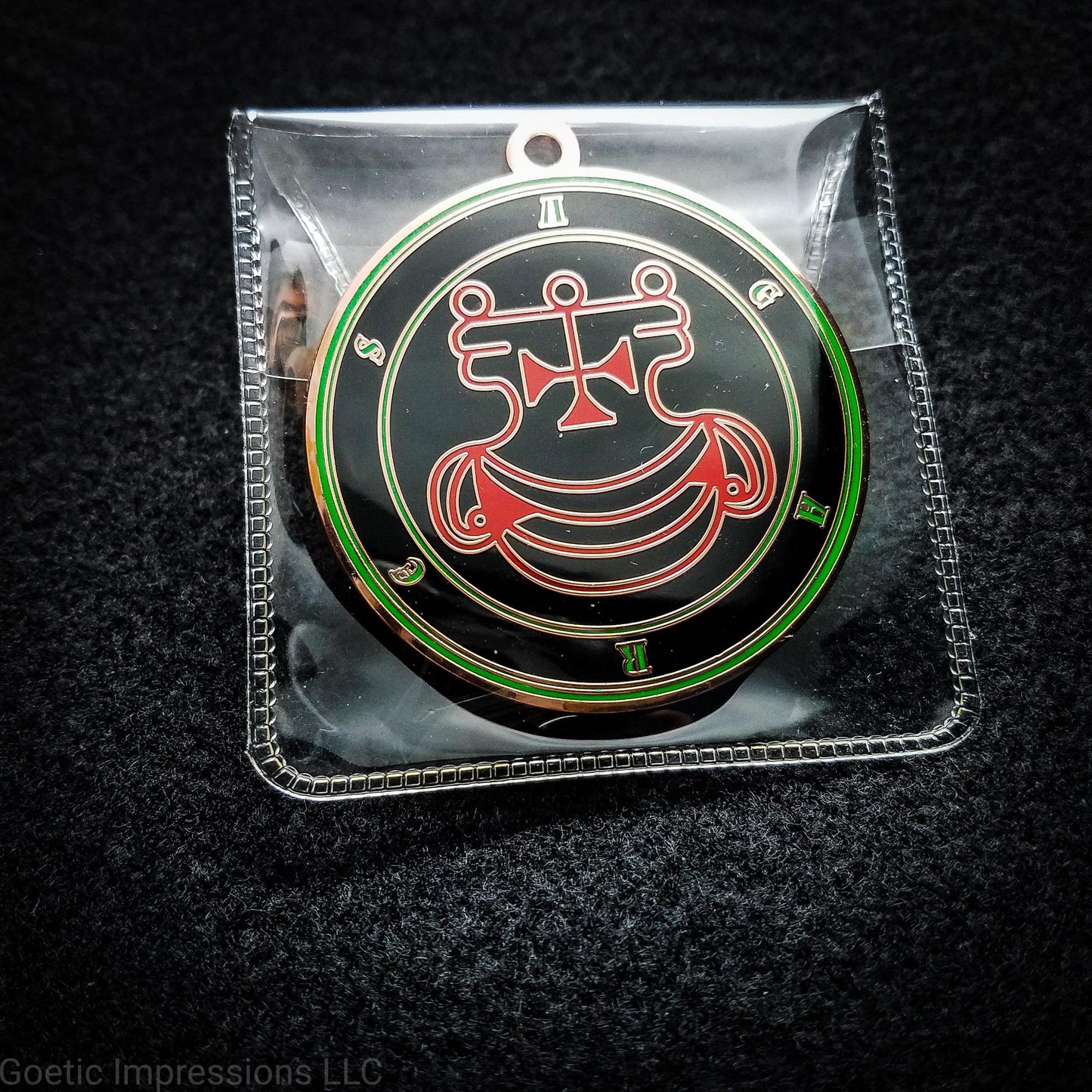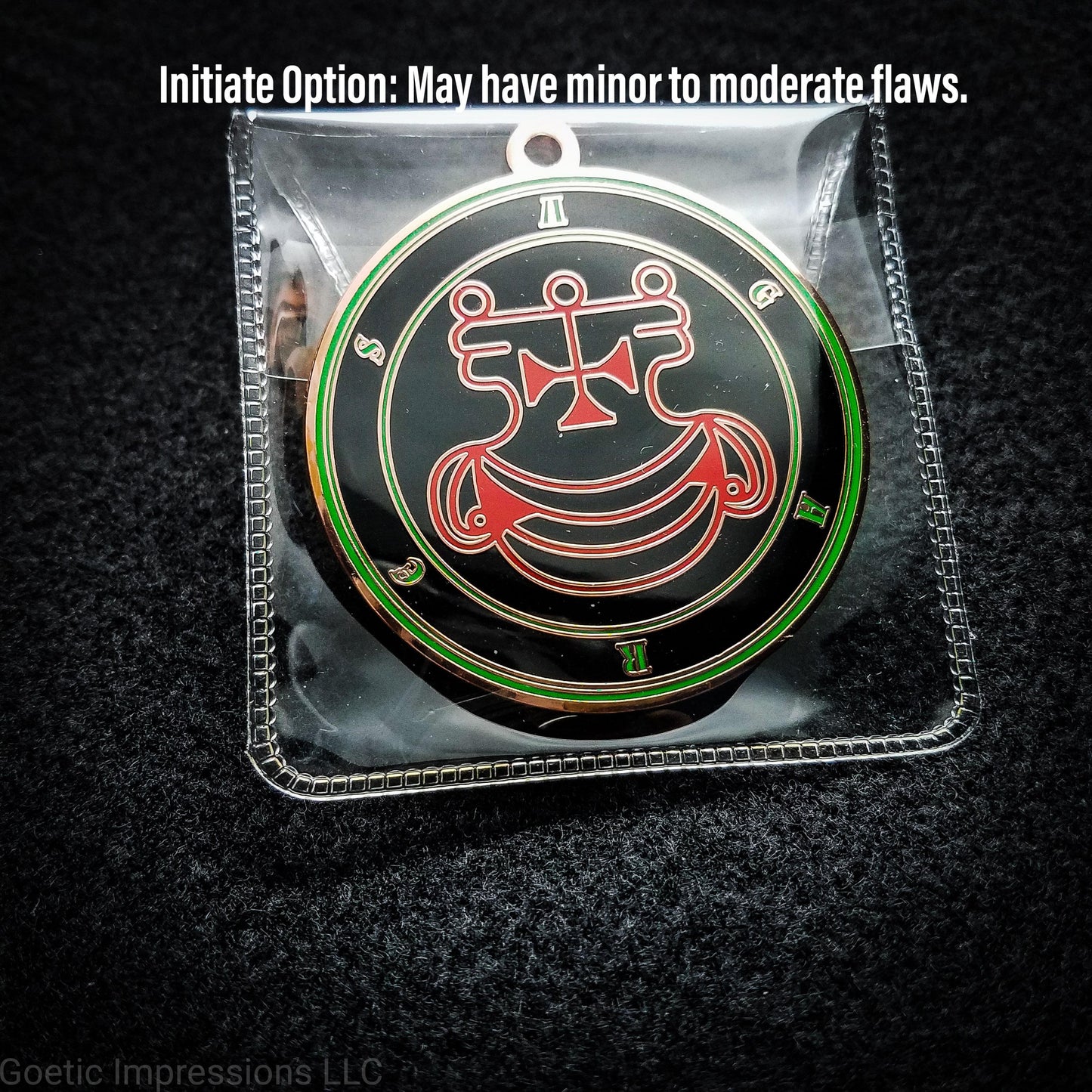 Excellence
These pendants are damn spectacular! My jaw hit the floor when I opened it. Great quality and craftsmanship. I'll be a returning customer that is certain.
5 stars review from Jason
5 stars review via Alessio